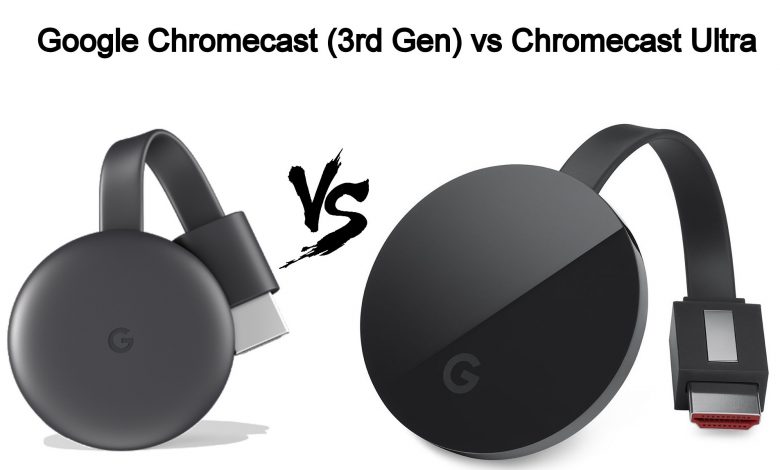 Google has made streaming your favourite movies and TV shows easier on the bigger screens with the help of Chromecast. It lets you cast the contents from a smartphone, tablet or computer to a TV to enhance your TV watching experience. With original Chromecast models lacking the 4K and HDR support, Google then released a top-end model called Chromecast Ultra back in 2016. The Chromecast Ultra has priced nearly double the price of its previous models which made the fans hesitate to buy. Finally, in 2018 came the Chromecast (3rd generation) without 4K and carried an affordable price tag. If you are confused on which one to select, have a look at the differences between Chromecast 3rd generation vs Chromecast Ultra and pick the best one.
What is Chromecast?
Chromecast is a small device plugged into the HDMI port of your TV to display the media contents from supported apps on your smartphones/tablets or from chrome browser on your PC. You can use the Google Home app on your Android or iOS device to set up the Chromecast. Apart from streaming the contents from different apps, you can also use this device to view the pictures and videos that you stored locally on your device.
There are numerous applications available on the Google Play Store and Apple Store with built-in Chromecast support. It also includes popular streaming services like Netflix, Amazon Prime, Hulu, Disney Plus and many more. Visit this Google support page to find all the Chromecast enabled apps for Android and iOS. Once you connected the Chromecast to the TV, you can initiate and control everything from your phone or PC.
Chromecast vs Chromecast – Specifications
| | | |
| --- | --- | --- |
| Specifications | Chromecast (3rd generation) | Chromecast Ultra |
| Output | HDMI | HDMI |
| Max. Output Video Resolution | 1080p | 4K UHD |
| Dimensions | 51.9 x 51.9 x 13.8 mm | 58.20 x 58.20 x 13.70 mm |
| Ports and connectors | HDMI & Micro-USB | HDMI, Micro-USB & Ethernet port |
| Colour | Charcoal & Chalk | Black |
| Weight | 40g (0.088 lbs) | 47g |
| Wireless Standards | 802.11 b/g/n/ac Wi-Fi (2.4GHz/5GHz) | 802.11ac (2.4GHz/5Ghz) 1×2 MISO |
| Power | 5V, 1A power supply | 5 Volt DC, 1 amp |
| Price | $35 | $69 |
Who Should Buy Chromecast (3rd gen)?
Chromecast 3rd Generation is the basic dongle which can fulfil the streaming needs of all users. It can stream videos up to 1080p and supports 802.11 b/g/n/ac at both 2.4GHz and 5GHz to set up and stream videos. You can power this device in two ways: by using the USB on your TV or by using the provided power adapter. The major drawback while comparing this device with Chromecast Ultra is that it lacks the support to stream 4K or HDR videos.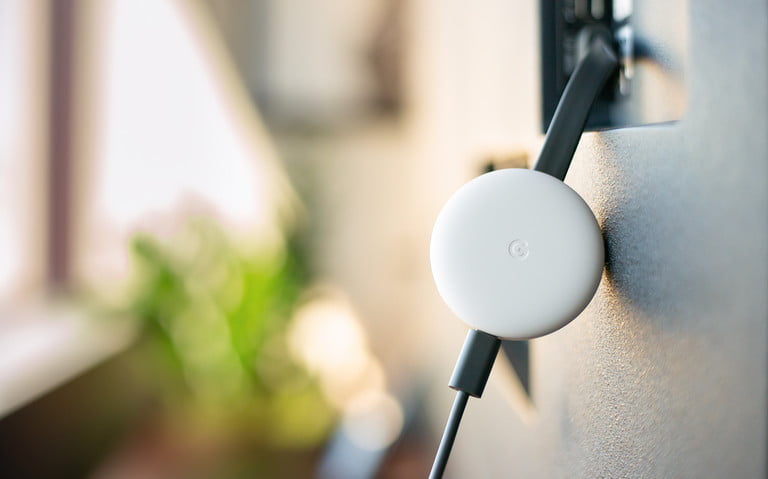 If you have purchased the TV which supports streaming 4K videos, you will have little disappointment if you want to stream videos in top-end quality. However, it is not a big issue as most of the TVs so far lack 4K support. At the same time, Chromecast 3rd gen ($35) also costs lesser than Chromecast Ultra ($69). Overall, Chromecast is more than enough for the users who don't have a 4K TV and the users who aren't eager to watch 4K contents.
Who Should Buy Chromecast Ultra?
Chromecast Ultra is the updated version of the regular one in terms of speed and resolution. It supports streaming 4K and HDR contents without any buffering or skipping. Like its predecessor, it supports both 2.4GHz and 5GHz Wi-Fi connections. For better speed and lower latency, Chromecast Ultra comes with a 1×2 Multi-Input Single Output (MISO) antenna.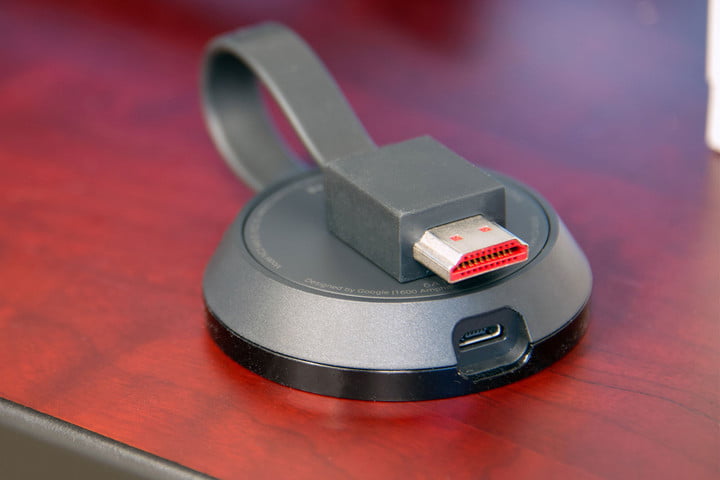 Chromecast Ultra has a built-in Ethernet port (costs $16) on the power supply to maintain 4K contents and to bring the device on tougher Wi-Fi areas. Apart from this, Chromecast Ultra supports working with Google Stadia. It means you can use the Stadia controller to play Stadia games via the Chromecast Ultra. If you're interested, you can purchase the Google Stadia Premiere Edition ($125), which includes Chromecast Ultra and 3-months of Stadia pro. Overall, Chromecast Ultra is an ideal one for the users who have a TV with 4K support.
Read more about Chromecast Ultra
Which One to Buy?
Chromecast vs Chromecast Ultra – Which is the best one? Well, the answer entirely depends on your needs. If you have a 4K TV, you can go for Chromecast Ultra. You can also purchase Ultra if you're interested in Stadia. If you decided to save some money, it is better to purchase Chromecast 3rd gen.
Still, finding difficulties to pick the best one? Shout us your queries via the comments section. We will help you to choose the right one. Follow our Facebook and Twitter pages for comparison articles.
Was this article helpful?