While there are a large number of apps available on Play Store and App Store with cast option, the article will let you know the best Chromecast compatible apps. The list includes Chromecast compatible apps (free and paid) for Android & iOS (iPhone/iPad) from different categories like TV and movies, music, photos, games, and more.
With the price hike of cable TV subscriptions, smart TV users started looking out for the better replacement. Google's Chromecast is the most renowned digital media player to connect with any TV and thereby stream anything. The advantages of using Chromecast are innumerable in terms of cost as well as functionality. In other words, you can get a Chromecast at $35 or Chromecast Ultra at $69 and you will not be asked for any monthly fee or subscription. Since then, you can screencast any cast-ready or Chromecast compatible apps to the smart TV. So, you neither download the app on Chromecast connected TV nor pay subscription charge again.
Best Chromecast Compatible Apps for Android / iPhone / iPad
Here are the Chromecast compatible apps you must indeed have.
Netflix
Stream your favourite TV shows and movies using the Netflix app. It is one of the best Chromecast compatible apps for Android & iOS with which you can watch and cast anything from movies, series, shows, etc. You can stream for unlimited contents at the lowest price. It supports streaming as well as downloading videos. There is no commitment with Netflix subscription and you can cancel it anytime. New shows and movies will be updated regularly. It is a family-friendly streaming tool and your kids too will get entertained.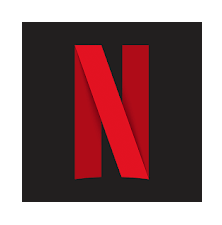 Cast Compatible Devices: Android/iOS/Web
Alternative: HBO Go/BBC iPlayer/Crunchyroll
Prime Video
Amazon's Prime Video is yet another best streaming app with built-in cast feature. You can cast anything from videos, free movies, TV shows, Amazon Prime Originals, and lots more. It is an affordable streaming player and has hundreds of video contents classified under different genres. Besides this, Prime Video supports streaming videos in different languages of the world. It will bring you recommendations based on your watch history. It provides both online and offline video watching experience.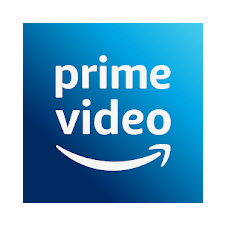 Cast Compatible Devices: Android/iOS/Web
Alternative: Plex/Crackle
Hulu
Get curated and personalized TV watching experience with Hulu app. This is a Chromecast compatible app and you can cast videos to the big screen. It includes movies, shows, live news, sports, Hulu Originals, etc. Hulu has no hidden fees and supports creating up to six profiles. It supports up to 60 live channels. Stream from premium networks like Showtime, HBO, Cinemax, Starz, etc., with Hulu. Choose between Hulu, Hulu (no ads) and Hulu + Live TV to stream unlimited videos.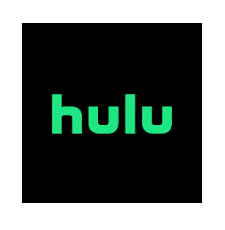 Cast Compatible Devices: Android/iOS/Web
Alternative: Pluto TV/Viewster/
Spotify
Take your music listening experience to a big screen with Spotify. It lets you search and stream your favourite music, albums, best podcasts, etc., from all over the world. Access curated playlists and podcasts with Spotify app. It lets you create a playlist based upon your mood. You will get personalized music experience for free. Download any music and listen to them in the offline mode. It even supports sharing your playlists with others. Spotify has no commitments and you can cancel at any time.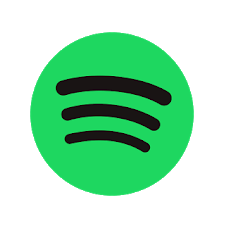 Cast Compatible Devices: Android/iOS/Web
Alternative: Wynk/Ganaa/MusixMatch
Pocket Casts
If you love listening to podcasts, then Pocket Casts is all you need. It is a Chromecast compatible app that is useful for music enthusiasts. Search and discover great podcasts and get next-level listening on Chromecast TV. It has the best material design and you can change colors, artwork, etc. With Pocket Casts, you will get the powerful playback support. For instance, it supports variable speed, volume boost, trim silence, and more. With Pocket Casts, you can seamlessly enjoy shows without subscribing.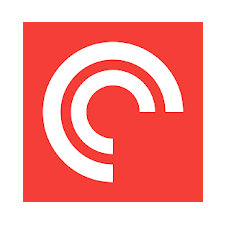 Cast Compatible Devices: Android/iOS/Web
Alternative: TuneIn/Podcast Addict
Pandora
With Pandora, you will get personalized music listening experience for free. It supports cast feature and you can screencast to Chromecast connected TV. You can search as well as browse for music, songs, and artists. In addition to music, you can listen to the latest podcasts and radio. It is the most powerful music discovery tool with which you can customize your stations. Pandora supports creating playlists, downloading music for offline listening, etc. It supports unlimited skips and replays.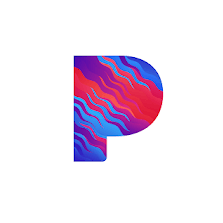 Cast Compatible Devices: Android/iOS/Web
Alternative: SoundCloud
Google Photos
Organizing all the photos and videos is made easy with the Google Photos app. With the cast feature, you can transform the photos into Chromecast connected TV. It supports backing up unlimited photos and videos for free. All your photos and videos will be safe, secure and private. It will create a new album to store your photos after a trip or event. Google Photos comes with intuitive and powerful photo editing tools. So, you can edit the photos effortlessly with this tool. It features a powerful search and you can find people, places, and things.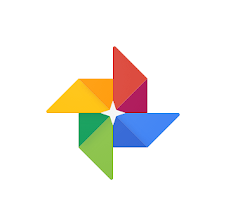 Cast Compatible Devices: Android/iOS/Web
YouTube
A popular video streaming platform called YouTube is Chromecast compatible. It is the most popular video hosting and sharing service worldwide. Stream trending videos, TV shows, music, news, trailers, and more on the smart TV by casting it. It will provide you with personalized recommendations based on watch history or you can subscribe to your favourite channels. Create playlists to add your favourite videos and access it directly from there. YouTube supports sharing videos with others, expressing yourself with comments and likes.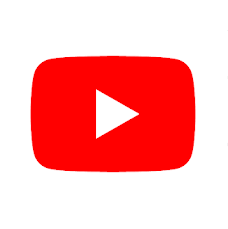 Cast Compatible Devices: Android/iOS/Web
Alternative: Vimeo/Dailymotion
LocalCast
If you have a Chromecast incompatible app, then get LocalCast to cast media to your smart TV from smartphones (Android & iPhone). It is a cast supported app with which you can share videos, music, and photos. Despite casting local media files, LocalCast app supports casting PDF files too. It can work with Chromecast and other DLNA devices. In addition to this, you can cast media file from the cloud storage like Google Drive, Dropbox, etc. LocalCast can cast to Chromecast and other smart TV like Roku, Fire TV, Nexus Player, etc.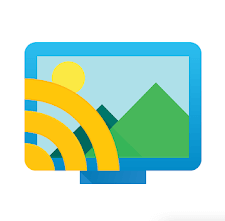 Cast Compatible Devices: Android/iOS/Web
Alternative: AllCast
Twitch
With Twitch, you can live stream gaming videos on the go. It is an entertainment app with the cast feature built-in. Users can watch a wide range of game play like MMO RPG, FPS, PUBG, FIFA 18, etc. With the cast feature, you can stream them on Chromecast connected TV. In addition to streaming games, Twitch supports live chat while playing games. It lets the users broadcast gaming content or watch other gamer playing single or multiplayer games.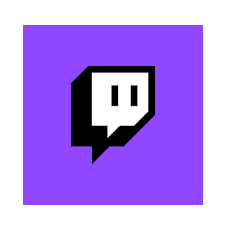 Cast Compatible Devices: Android/iOS/Web
Alternative: UStream
Why Google Home isn't on the list?
The first and foremost thing you must have on your Chromecast is Google Home app. Having Google Home isn't a choice rather it is a vital tool. It is vital to setup up your Chromecast. Besides this, you need it on Chromecast TV to screencast contents from those apps that don't have cast feature. It is important if you want to add one another Chromecast device. Besides this, it supports lots of other features like universal search, app recommendations, content discovery, and more. For all these reasons, Google Home on Chromecast is must or essential one and hence it hasn't been added to the list.
Our Opinion
Although Chromecast has no official app store, it still supports accessing apps with cast feature. While there are hundreds of Chromecast compatible apps available for Android & iOS (iPhone / iPad), we have covered only the most required ones for you. Getting any of these cast ready apps will bring the most of your Chromecast.
We value your feedback, suggestions and queries. Connect with us on Twitter and Facebook page for instant updates about new articles.
Was this article helpful?