If you're looking for services to stream live TV, you will have plenty of options like Sling TV, Hulu, PS Vue, YouTube TV and more. However, the options are limited when you want to stream it for free. Among them, Pluto TV is one of the applications that lets you stream live TV channels for free. Go through the article to know everything about Pluto TV.
What is Pluto TV?
Pluto TV is an online streaming service that lets you watch live TV contents without any fee. Even though it doesn't stream channels like AMC and Food Network, it has nearly 100 channels to stream. Along with that, it also streams a decent number of on-demand contents (movies/shows) for free.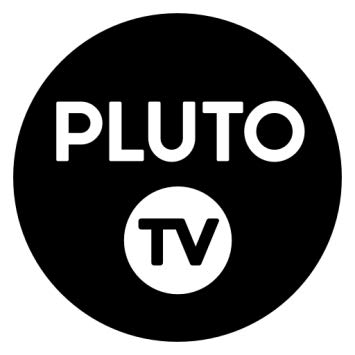 Since it is a subscription-free service, you will have advertisements while streaming the media. Owned by Viacom, Pluto TV service is a geo-restricted service and only accessible for the people residing in the US, UK, Europe, Austria, Germany and Canada.
If you access Pluto TV outside these countries, you will get the geo-restriction error stating that Pluto TV is no longer available in your region. Those users can install a good VPN on their device to access the Pluto TV contents.
What you can do with Pluto TV?
With Pluto TV installed on your device, you can stream free movies and TV channels. Unlike other free streaming services, it presents its contents in a unique manner. You will have a guide to channels to flip between.
You can watch some of the impressive old-episodes of Death Note, the trash classic flavour of love, Andrew Zimmern and more. On the movie front, you will also have blockbusters like American Warships, Cheech and Chong's Up in Smoke, Bill and Ted's Excellent Adventure and many more.
Note: The on-demand contents on Pluto TV doesn't work on all devices.
How much it costs?
We already said Pluto TV is completely free to download and use. You can stream all the channels and on-demand contents for free. You also don't need to go through any registration or sign up process. The application is entirely advertisement-supported and you will have usual commercial while watching.
Even though the advertisements are short (15-30 seconds), you will see several of them quite often.
Pluto TV Supported devices
Pluto TV is supported on all kind of platforms that you imagine. Simply, Pluto TV is accessible on the device that you're using to read this article. Since it doesn't require any subscription or registration, it is easily accessible with the web browser that you installed on your device.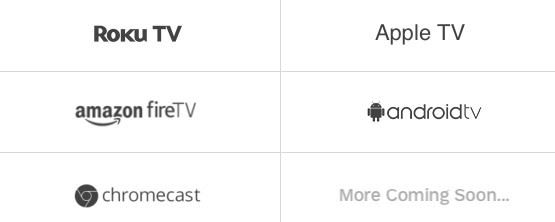 Dedicated applications are available for platforms including smartphones, streaming devices, computers, gaming consoles, smart TVs and more. Here are the devices that supports Pluto TV
Android phones/tablets
iPhone/iPad
Android TV Box
Smart TVs
Note: Vizio TV users can access Pluto TV with the newly introduced feature called WatchFree. It the updated extension of Pluto TV.
Pluto TV Channels List
Once you started watching Pluto TV, you will have plenty of channels to stream. The channels are divided into different categories like Movies, Entertainment, Kids, News, Sports and more. Here are some of the popular channels available in Pluto TV:
Movie Channels: Pluto Movies (54), Pluto Movies 2 (56), TV Action (58), TV Comedy (60), TV Romance (62), TV Drama (64), Black Cinema, TV Documentaries (77), Classic Movies (86), Flicks of Fury (94), Gravitas Movies (98) and more.
Entertainment: TV Dating (114), TV Teen (118), Hip Hop Family (125), Spike Pluto TV (130), Spike Outdoors (134), Baywatch (139), TV Land Drama (141), Crime Network (146), fuse (160), British TV (175), Buzzr (184), Classic Toons (192) and more.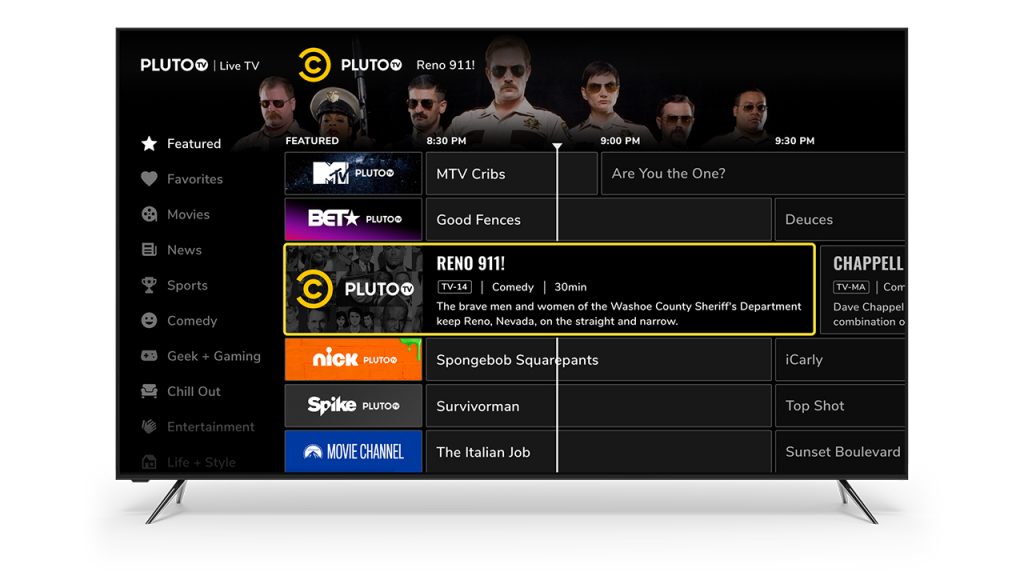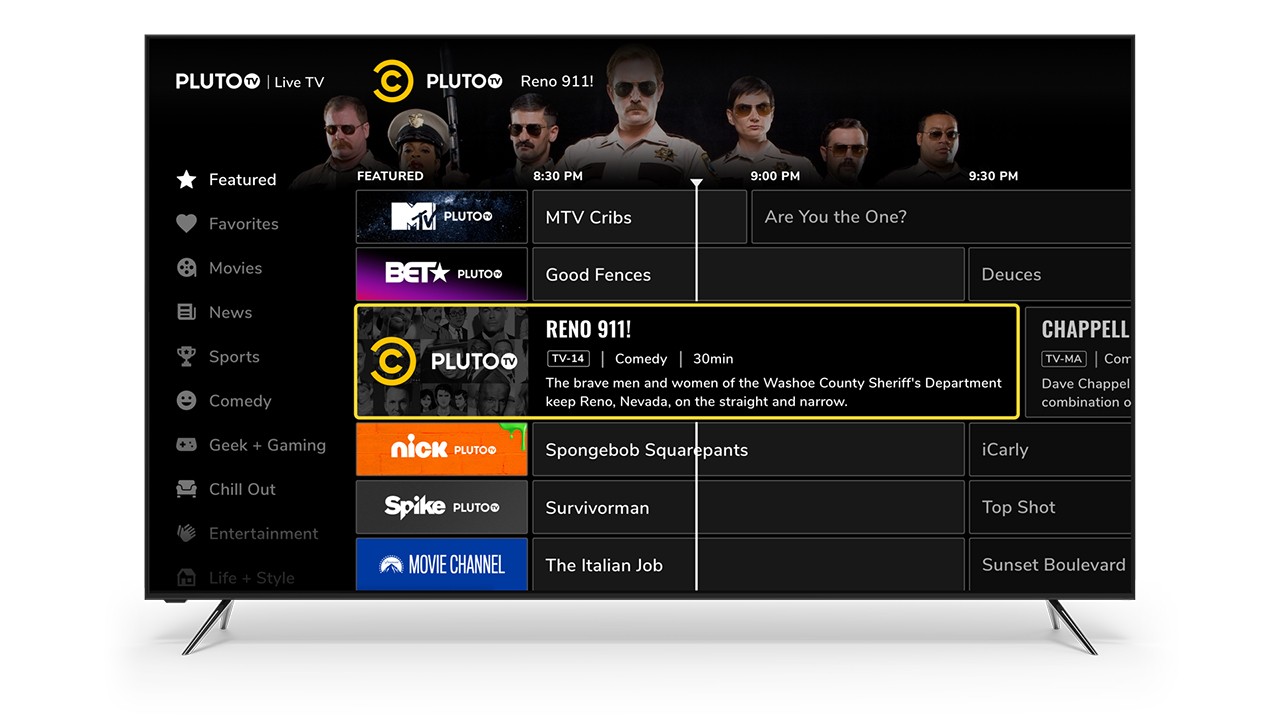 News: NBC News (232), CBSN (236), CNN (244), Weather Nation (258), NewsmaxTV (270), Sky News (277), RT America (279) and more.
Binge Watch: The Addams Family (310), Guy Code (314), The Challenge (323), Black Ink Crew (324), The Hills (317), The New Detectives (342), Fear Factor (349), Leverage (350) and more.
Comedy: Comedy Central (411), Wild'N Out (417), Stand Up (426), Cats 24/7 (430), the Onion (443) and more.
Sports: Fox Sports (461), MLS (481), Stadium (491), Pluto TV sports (455), NFL (465), Fight (509), Impact Wrestling (515), Eleven Sports (519) and more.
Kids: Nick Jr (712), Nick Pluto TV (711), TV Kids (729), After School Cartoons (733) and more.
Music: Vevo Pop (945), Monstercat (917), Block Party (934), Main Stage (952), The Cross (955), Fuego (956) and more.
How to watch Pluto TV?
The contents in Pluto TV can be accessed in two ways. You can use either a web browser and the application to stream the contents.
Using browser:
Open any browser and visit https://pluto.tv/.
Navigate to the channel or on-demand content that you want to watch.
Tap on it to start the streaming.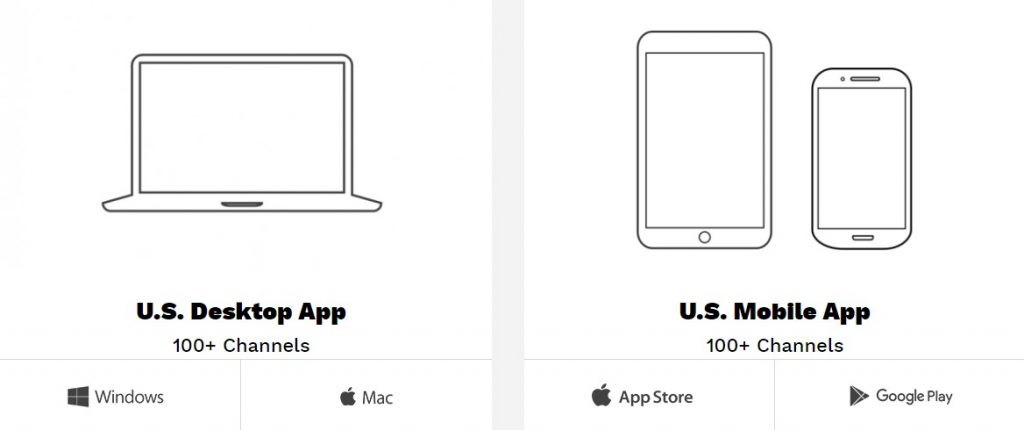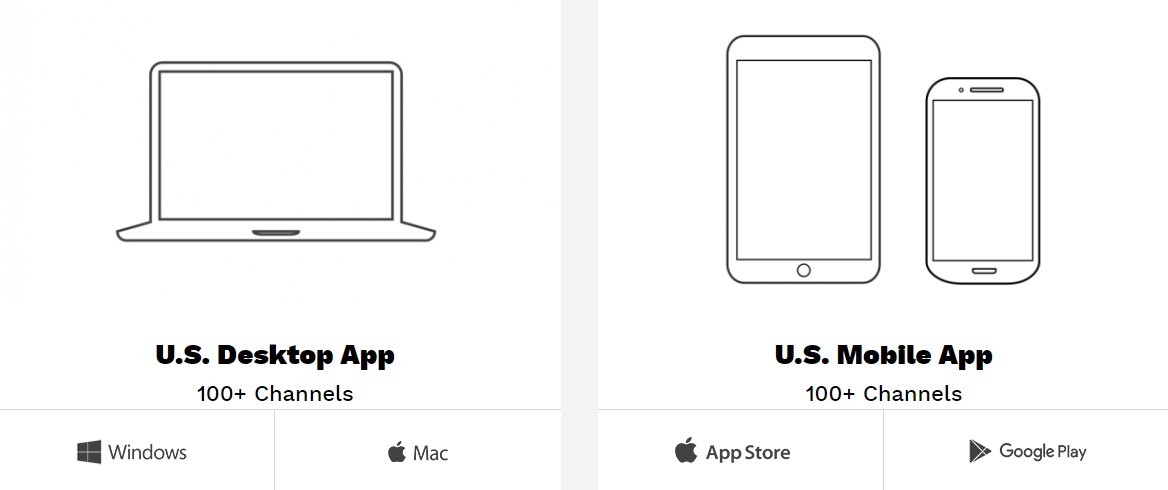 Using app:
If you had a compatible device, download and install Pluto TV app from the respective store.
Open the app.
Navigate to the content that you want to stream.
Tap on the name to start the streaming.
How to access Pluto TV outside the US?
Since Pluto TV is a geo-restricted service, it is accessible only in a few countries. However, other country users can also access this app with the help of a VPN (Virtual Private Network). By installing a good VPN service, one can bypass those restrictions by changing their real IP to the location where the service is accessible.
Select and download a good VPN on your device.
Launch the VPN.
Connect to the server location where Pluto TV is accessible (US, UK, Canada)
Launch the Pluto TV app and start streaming the contents without any restrictions.
Common FAQs
Is Pluto TV safe?
Yes. Pluto TV is completely safe to use. To stream contents, the developers have partnered with various channels like CNET, CNN, Hulu, IGN, BBC and more. Hence you can use this app without worrying about any privacy issues.
Does Pluto TV support Cloud-DVR?
No. Pluto TV doesn't support cloud-DVR feature. Hence, you can't record your favourite shows or movies while streaming.
Is Pluto Legal?
Yes. The service is completely legal. As we said earlier, Pluto TV has partnered with various broadcast groups for streaming contents.
Pluto TV is a perfect application for the users who wants traditional TV-like experience on their device. Moreover, it is ideal for people who want to stream a specific channel instead of a specific show.
Tell us about your review about Pluto TV app in the comment section below. Follow us on Facebook and Twitter for day to day updates.
Was this article helpful?