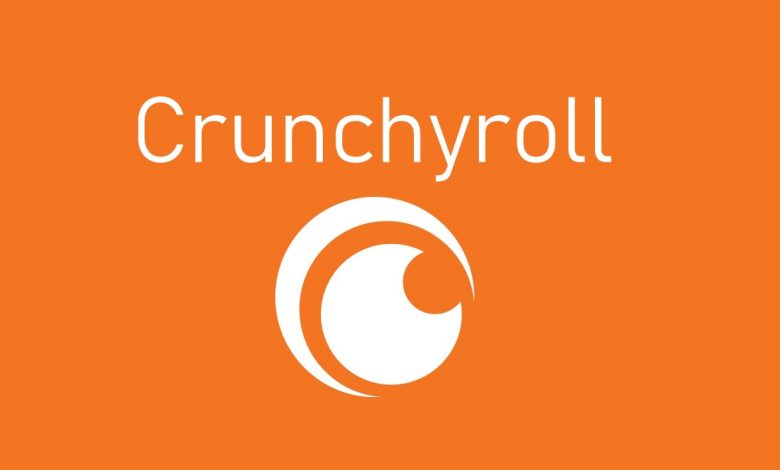 The craze for anime remains the same from our childhood till now. If you are an anime fan and looking for an app to stream, then Crunchyroll will be the best app. This application fully focuses on anime, manga and doramo (Japanese TV drama). While other streaming apps like Netflix, Hulu focuses on streaming movies and videos, Crunchyroll stands tall as an Anime streaming app.
What is Crunchyroll?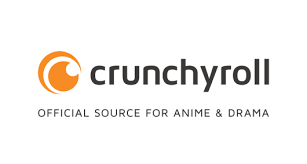 Crunchyroll is the online video streaming service that allows to stream anime videos. It provides us with a massive library of anime contents and Asian TV dramas. There are plenty of cartoon contents available on the app for kids. You can find plenty of anime videos from the latest release to cult dramas. It mainly focuses on TV series (Anime) and cartoon contents, so you cannot find any cinematic releases on Crunchyroll. It contains a unique fan base from all over the world. Apart from streaming service, it has its own web store for DVDs and merchandise.
Crunchyroll is fast, user-friendly and easy to navigate app which is organized into subcategories like genre, drama and new releases. The latest contents are displayed on the front page for easy access. With the paid membership the user can stream new episode within an hour of uploading along with subtitles.

Is Crunchyroll Legal?
Crunchyroll is a legal video streaming service. You can stream the videos without creating an account (Guest Mode). You can also create a new free account (Optional) to keep your track record. It is the legal streaming source, doesn't stream any unfair contents against the law.
Watch Crunchyroll for Free
Crunchyroll is free with optional in-app purchase. Most of the videos on Crunchyroll are available for free. You can stream thousands of episodes for free without any membership. Crunchyroll free streaming is available only in low resolution and also contains ad interruptions occurs in between the streaming.
Crunchyroll Premium
It has three different packs available:
7.99$ per month
22.99$ per 3 months
79.99$ per 12 months

Crunchyroll premium is definitely worth because you are allowed to access plenty of new media contents and stream everything in high resolution without any advertisements. It also allows you to watch simultaneous transmission of the same program airing on multiple channels (Television and Radio). Premium users are able to watch the new episodes within an hour of airing in Japan along with professional subtitles.
How to purchase a recurring subscription?
Follow the below steps to directly purchase the recurring subscription,
(1) Go to the Premium Page.
(2) Select your desired plan.
(3) Click on Skip Free Trial option or click Choose button to directly purchase the membership subscription.
(4) Select your payment method Credit card or Paypal account.
In case of using a Credit card,
#1. Click on the Credit card button.
#2. Enter your required Credit card details.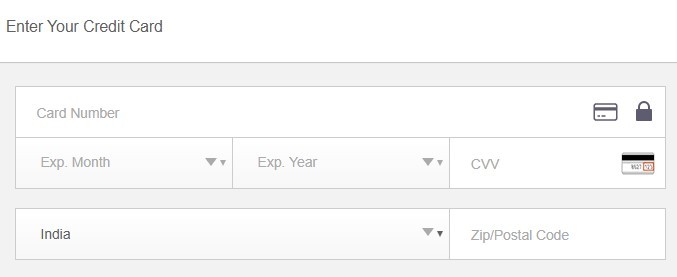 #3. Click on the Continue button to proceed your payment.
In case of using Paypal account,
#1. Click on Paypal icon or button.

#2. Login to your Paypal account
#3. Continue through to conform and process your payment.
Crunchyroll Free Trial
Crunchyroll is available both as a free and premium version. In case if you are planning to buy a premium subscription, Crunchyroll offers 14 days free trial to the users. It is better to access the free trial before getting a premium membership.
How to Start a Free Trial?
Follow the below steps to start the Crunchyroll Free Trial
(1) Go to the Premium Page.
(2) Select your plan and click on Get Free Trial link.
(3) On the "Start Your Free Trial" page, read the Terms and Conditions and click Continue.
(4) On the billing information page, you need to choose either Credit card or Paypal account.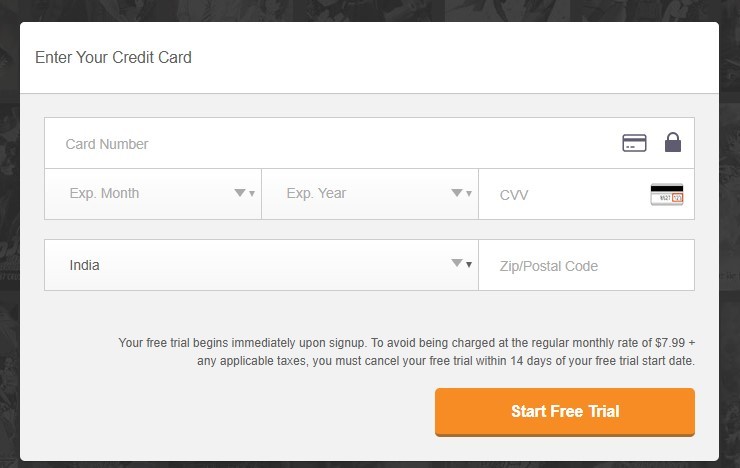 (5) Fill the required details and click on Start Free Trial.
Best Crunchyroll Anime
All the anime in Crunchyroll are arranged in the form of various categories like Titles, Year of release, IMDB ratings etc. Open Crunchyroll and select the anime you wish to watch. Crunchyroll is provided with a massive library of anime contents. From these, we point out some of the best anime to watch.
Hunter X Hunter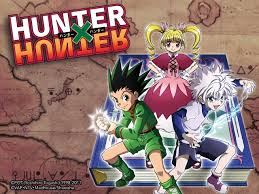 Hunter X Hunter is a Japanese Anime Television series that aired from 2011 to 2014. It is an Action, Adventure and Animation show with 240 episodes and over 5 seasons. It is one of the best anime on Crunchyroll with good ratings.
Dr.Stone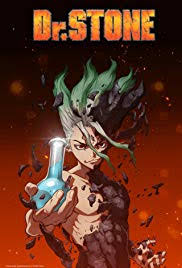 Dr.Stone is the Japanese manga and anime series created by Riichiro Inagaki and Boichi. It is the current airing shows with 128 episodes over 13 titles. This show was first released in Japanese and after its successful reach, it was dubbed into English. It contains special anime effects to attract kids.
Attack on Titan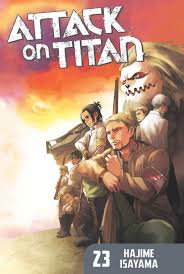 Attack on Titan is the Japanese manga series by Hajime Isayama. It is an Action, Fantasy and post-apocalyptic series with 29 volumes. This show follows the mysterious appearance of man-eating giants called Titans, humanity's last survivors retreat to heavily fortified city. It is the apocalyptic drama turned into an international sensation.
My Hero Academia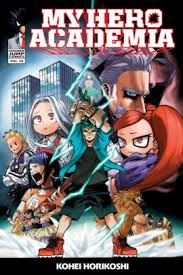 My Hero Academia is the Japanese superhero series. It has been serialized on weekly based aired from 2014 to 2018 with 24 volumes. It is a superhero story with a twist. All the main characters are living in the world of superheroes but don't have powers.
Apart from the above, there are plenty of other famous Anime series available as well.
Our Opinion
Crunchyroll is the most popular anime streaming service in Japan. It provides only legal contents to stream. If you are an anime fan, then Crunchyroll will be the one-stop place for all your needs. You can either stream for free or buy a premium membership. Everything is worth the money you spend on this app.
Let us know how much you love this app in the comment section. Follow us on Twitter and Facebook for more updates.
Was this article helpful?