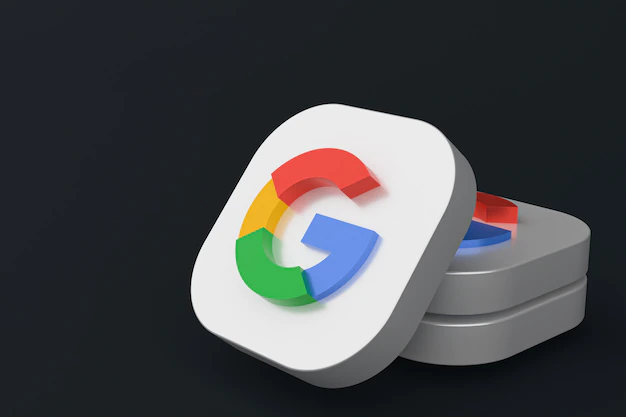 Google Chrome has rolled out two new features to save battery life and memory. With the release of Chrome 108, the new update will be accessible to desktop and laptop users of Windows, macOS, and ChromeOS.
Chrome is famous for its performance and delivers a fast browsing experience for its users. With the new update, you can optimize the battery life and speed up your computer performance.
How to Access These Features
To get these features, you need to update the Chrome browser to the latest version. It can be performed within the browser settings.
[1]. Launch the Chrome browser.
[2]. Click the three-dot icon at the top right corner of the browser.
[3]. Navigate to the Help option and expand it.
[4]. Select the About Google Chrome option.
[5]. The browser will check for the latest version automatically. After installing the latest firmware, tap the Relaunch button.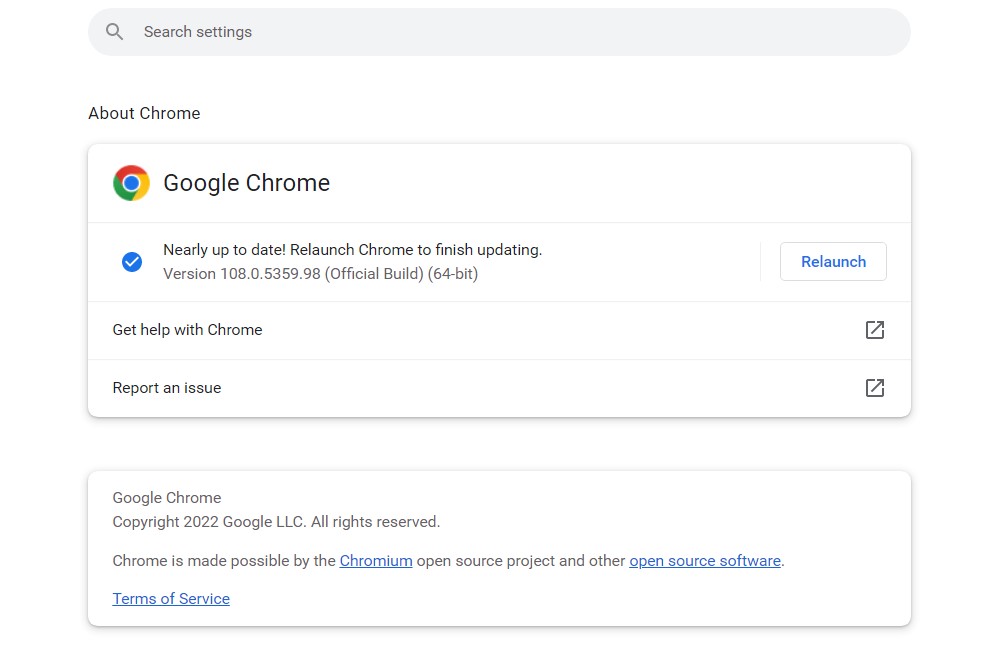 [6]. Re-open the browser and go to the same settings page. Now, you can find the option for these two features.
Energy Saving Mode
On the laptop version of Chrome browser, the Energy Saver will be enabled automatically when the battery level reaches 20%. It will enhance the battery life and helps you to surf the internet a little longer. It limits all the activities running in the background.
If you want to turn on the Energy Saver manually, look for the Green shaped icon in the browser's top right corner. Tap on it, and the feature will be enabled.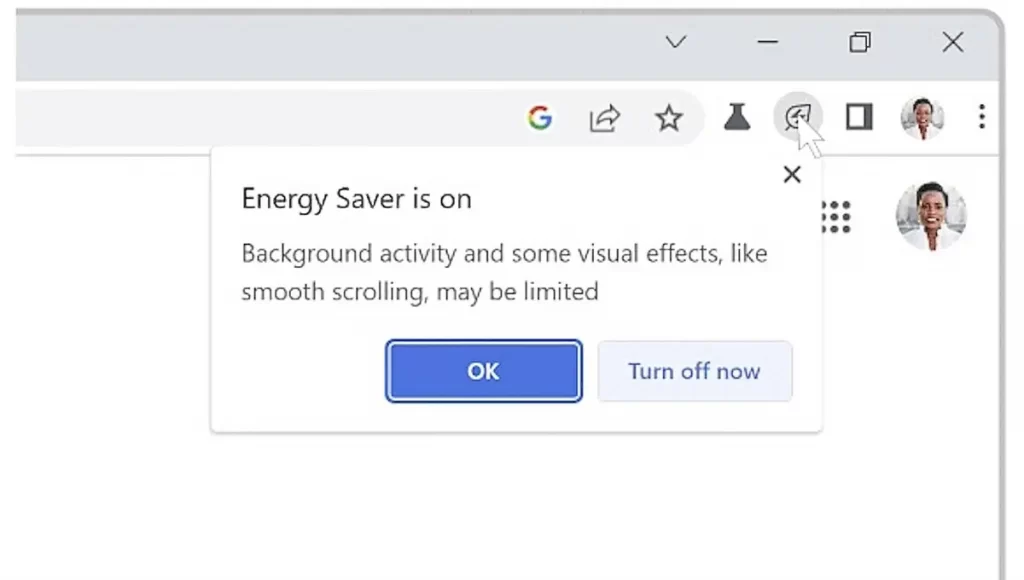 Memory Saving Mode
Another feature of Chrome is Memory Saver mode. Generally, Chrome will occupy a lot of memory while accessing multiple tabs.
The memory of the tabs you are not using right now will be cleared so that you can work on the current tab without errors. You can reload the inactive tabs at any time.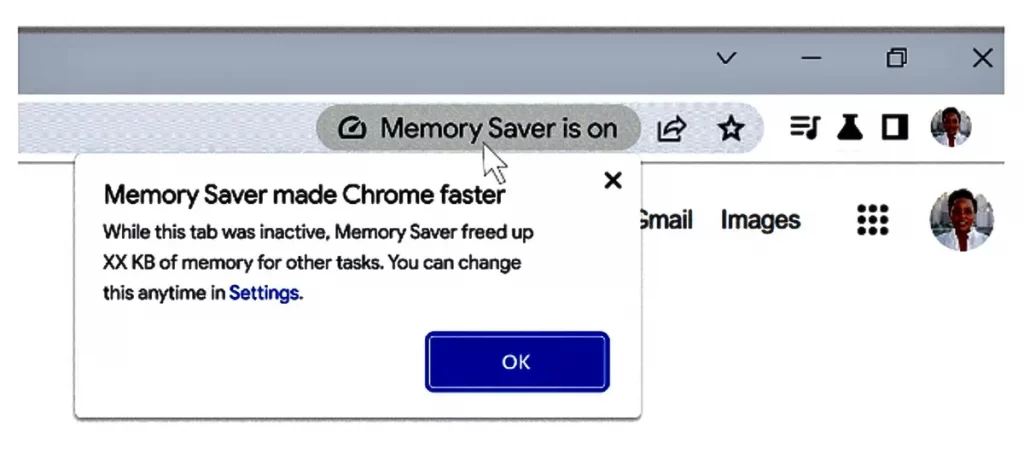 According to the report, Chrome will utilize up to 40 percent of RAM (around 10 GB) for enhanced performance. Memory-saving feature will help the user to access with browser with lesser RAM.
Was this article helpful?