Chromecast
Google
How To
How to Chromecast Windows Media Player to Play Local Media
This guide helps you cast your local files from PC to TV using Chromecast.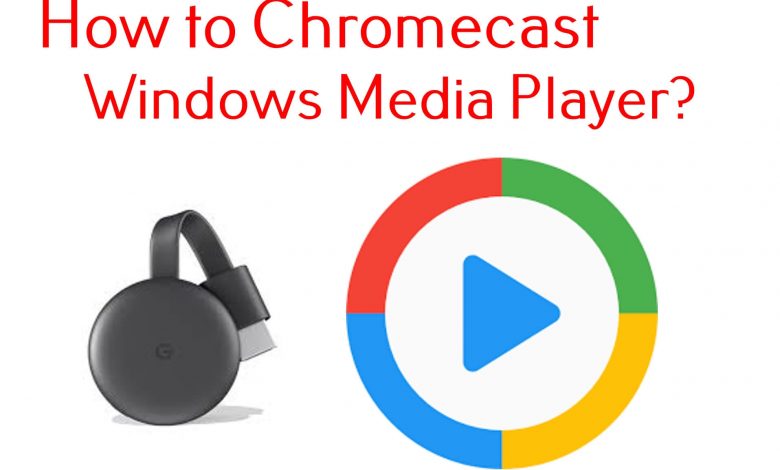 Windows Media Player (WMP) is an application developed by Microsoft to play and organize all your videos and audio tracks. It is supported only on the Windows operating system. Using this app, you can easily access all the media files like images, videos, music files stored in local storage, or CDs and external drives. It is provided with the ability to sync digital media with a portable media player. You can easily download media files from the Microsoft website at no cost. Windows Media Player allows you to cast its media contents with other devices like a TV through Google Chromecast.
At times, we want to cast those movies or other media from the PC to a TV. There are a few ways to do it. But if you are a Chromecast user, then you can achieve this in minutes using the Windows Media Player on your PC or laptop.
How to Install Windows Media Player on Windows?
By default, every Windows devices carry the Windows Media Player as the default media player. But if you have uninstalled or lost it due to some reason, here is the simple way to install Windows Media Player on Windows.
Step 1: Right-click on the Windows icon in the bottom left corner of the screen.
Step 2: A menu with a list of options appears, Select Settings.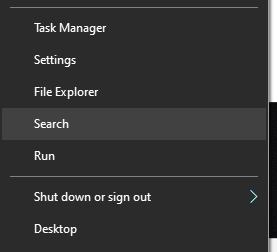 Step 3: It will open the Windows settings screen. Here select Apps.

Step 4: Select Apps and Features option.
Step 5: Click on Optional Features on the screen.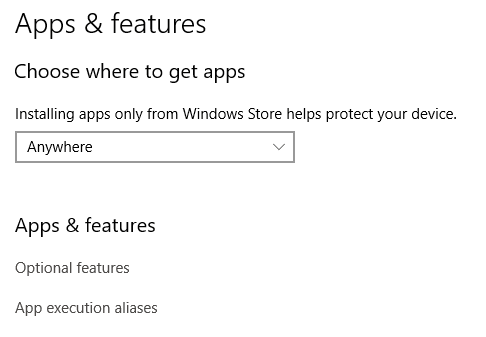 Step 6: Click on + Add a Feature icon on Manage optional features screen.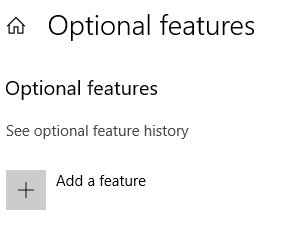 Step 7: The optional features screen appears. Scroll down and select the Windows Media Player app.
Step 8: The Windows Media Player tab expands with information on the screen. Click the Install button. The windows media player option disappears form Optional features screen.

Step 9: Click on Back icon, this will take you to Optional feature screen.
Step 10: Here, you can see Windows Media Player installing. Once the installation is done, the App appears on the list.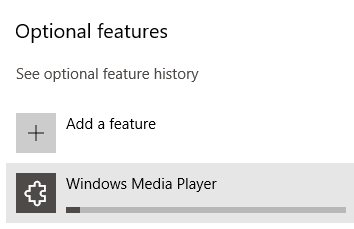 Step 11: Now click on the Windows icon on the left side of your task-bar.
Step 12: Find the Windows Media Player in the recently added section.
Step 13: Click on the Windows Media Player to launch it on your windows.
This method is used only to install windows media player app on Windows 10 computers.
Chromecast Windows Media Player
Windows Media Player doesn't support Google Chromecast directly. You need to use the latest version of Chrome Browser to cast Windows Media Player contents with the Chromecast device.
Step 1: Plug in your Google Chromecast device with HDMI port on your TV.
Step 2: Connect your Chromecast and computer to the same WiFi network.
Step 3: Open the Chrome Browser on your computer or desktop.
Step 4: Click the Menu icon on the top right corner.
Step 5: Click on Cast option.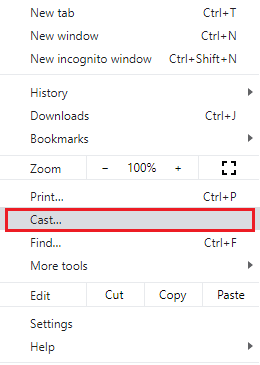 Step 6: It will search for the available Chromecast connected devices.
Step 7:Click on the Source drop-down button.
Step 8: Select the Cast Desktop option.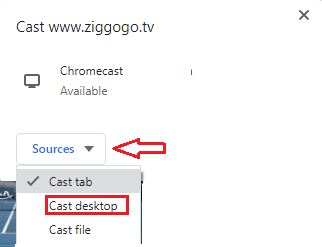 Step 9: Select your Chromecast connected device from the list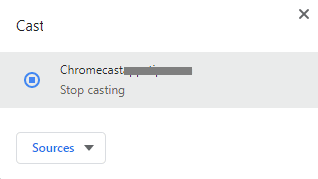 Step 10: The pop-up window appears with casting the entire screen.
Step 11: Click on the screen and choose share option.
Step 12: Now open the Windows Media player and click on the video to play.
Step 13: The video playing on Windows Media Player in the computer will stream on your Chromecast connected TV.
Windows Media Player does not provide the cast option directly so that you need to use the chrome browser. You can view all your photos, videos and audio tracks found in local storage, CDs, SD cards and external drives by using this method. But it does not read the media files found on DVD's, which is because of some copyright restrictions.
Comment below your feedback and queries about the topic. Follow us on Twitter and Facebook for more updates.