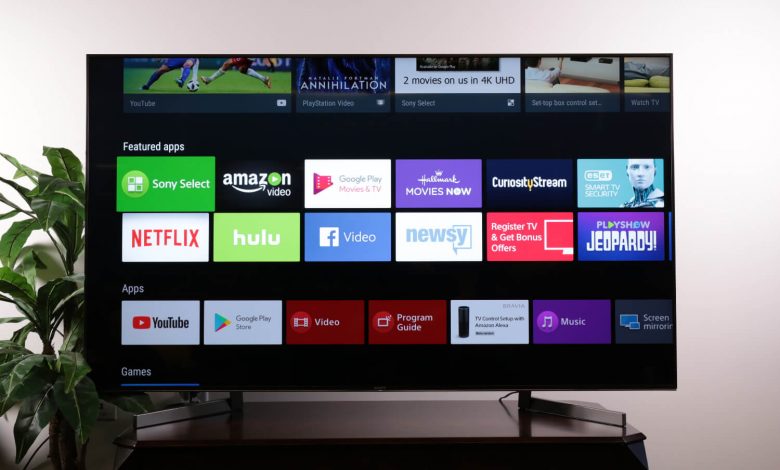 The main thing about Smart TV is that you can access various streaming apps to watch movies, TV shows, documentaries, music and other kinds of media without using cable or satellite services. You can download all kind of popular apps including YouTube, Netflix, Google Play Music, Prime Video and many more. When it comes to Smart TV brands, Sony is one of the popular brand used across the world. Running on Android OS, Sony Smart TVs offers several features which you can access on Android smartphones and tablets. You can also add all kind of apps and games easily on Sony Smart TV. If you don't know how to add them, let's more about in detail.
How to Add/Install Apps on Sony Smart TV?
Installing apps on Sony Smart TV is an easier task. The inbuilt Google Play Store on your Sony TV gives you access for most of the Android apps and games.
(1) Launch your TV and connect it to the standard Wi-Fi connection.
(2) Navigate to the Apps section and open the Google Play Store.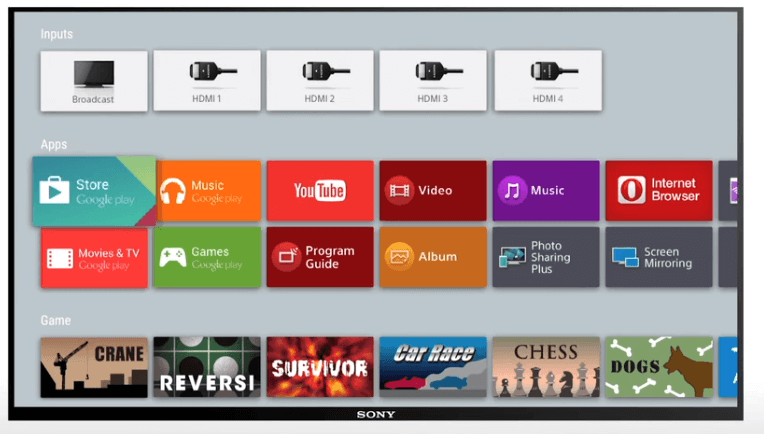 (3) With the help of navigation buttons on your remote control, move to the search icon and search for your favourite app.
(4) From the results, select your app and click INSTALL to download it.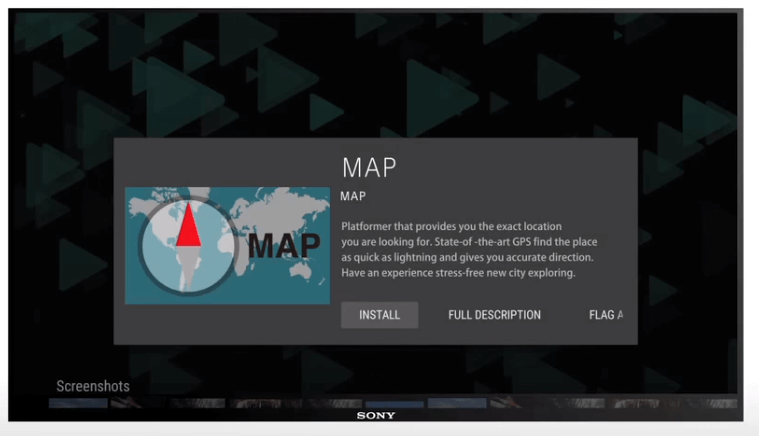 Alternative Way!
Since Sony Smart TV runs on Android OS, you can install some kind of third-party Android apps that are not allowed on Google Play Store.
(1) Open a web browser on your TV and search for the particular third-party app.
(2) From the reputed third-party sites, download the installer file (.apk).
(3) Run the downloaded file and install the app.
Note: You must grant permission to install the apps from the unknown sources. You can enable it from the TV settings.
How to Update Apps on Sony Smart TV?
Due to ever-changing technology and customer needs, your apps will have regular updates to make sure that they remain relevant and successful for a long period of time.
To update apps automatically:
Go to Google Play Store > select the Settings menu > navigate to Auto-Update apps > Turn on Auto-Update apps at any time.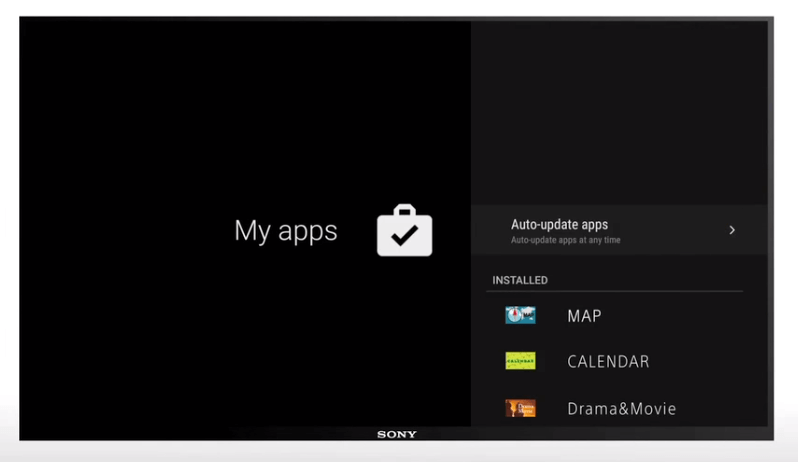 To update apps manually:
Go to Google Play Store > select My Apps > choose the app that you want to update > select Update.
If you want to update your Smart TV apps, we recommend you to enable the automatic update. Whenever your TV is connected to the internet connection, the apps will be updated automatically.
Note: To update the sideloaded third-party apps, you need to download the latest version apk file from the web and then you have to install it.
The above method varies for each TV. There are different methods to update Samsung Smart TV apps and to update LG Smart TV apps.
How to Uninstall/Remove Apps on Sony Smart TV?
Like installation, you can uninstall or remove the apps directly from the Google Play Store.
Open the Play Store and go to the My Apps section.
Select the app that you want to uninstall.
Click UNINSTALL
Click OK to remove the app from your TV.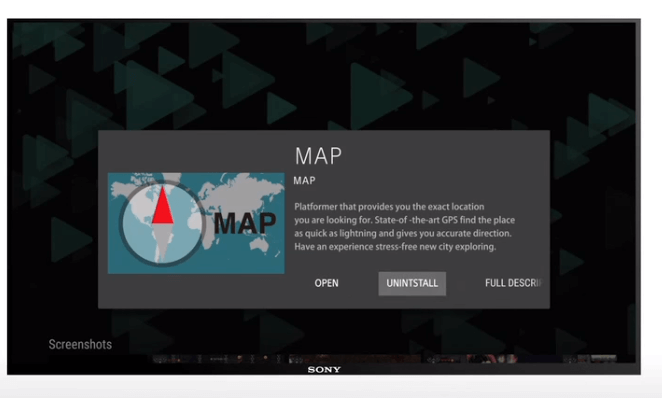 To uninstall the sideloaded third-party apps: Go to Settings > click Apps > select the third-party app that you installed > click Uninstall.
Note: You can't remove the pre-installed apps from your Smart TV.
Do you want to share anything about the article? use the comments section provided below. If you found this article really helpful, share it with other Smart TV users. Also, follow us on Facebook and Twitter for more updates.
Was this article helpful?