Chromebook
Google
How To
How to Download Adobe Reader on Chromebook
Get Adobe Reader to start annotating and viewing PDF files on Chromebook.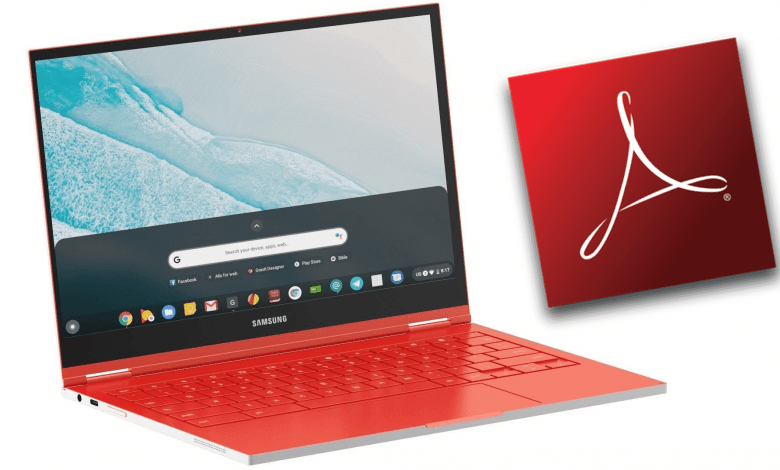 Chromebook has no shortage of apps or extensions support. It has been targeted towards education and business needs. So, you will find lots of productivity apps support despite its lightweight nature. PDF files are used everywhere to retain the originality of the content. All the Chromebook users need to rely on a PDF reader app to view and edit the files. Despite the availability of a several PDF readers, anyone would look for Adobe Reader. It is the best and reliable productivity tool to handle PDF files better. You can also use Adobe Reader as a PDF Editor on Chromebook by purchasing the premium version. Get into the section for more details about Adobe Reader on Chromebook.
Features of Adobe Reader
The impressive features that you will get with Adobe Reader on Chromebook include:
Includes a free global standard document management system.
Lets you open and view PDF documents in real-time.
Annotation includes adding comments, sticky notes, markup texts, highlights, etc.
View, review, sign, and send the shared documents.
Track the pending actions of the documents that are shared with you.
Work with scanned documents, fill, and sign forms.
Lets you upload and sign documents.
It supports accessing PDF and other files from Google Drive.
How to Install Adobe Reader on Chromebook
Go through the below section if you want to get Adobe Reader on Chromebook.
Using the Play Store
If your Chromebook OS version is 53 and above, you can install the Adobe Reader app from Play Store.
Note: To enable Play Store, click on the Account icon to select the Settings icon. Select Enable Google Play Store on your Chromebook option. Then, click on Get Started > hit I Agree to accept the terms and conditions > select Sign In > click Accept.
(1). Launch Google Play Store app from the launcher.
(2). Click inside the search bar and type as Adobe Reader. Press the enter key.
(3). Select Adobe Acrobat Reader from the search result.
(4). Make a click on the Install button to download it.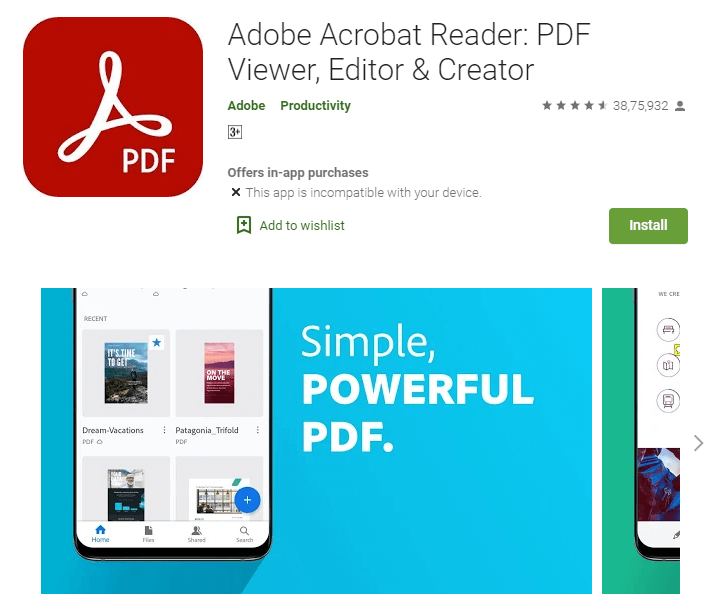 (5). After installation, click the Open button.
(6). You can now start using Adobe Reader on Chromebook.
As Chrome Extension
Those having Chromebook older models can get Adobe Acrobat from the Chrome Web Store. To get it,
(1). Open the Chrome browser on your Chromebook.
(2). On the address bar, type Abode Reader and tap on the Enter key.
(3). Open official Chrome Web Store link of Adobe Acrobat.
(4). Hover to select Add to Chrome button.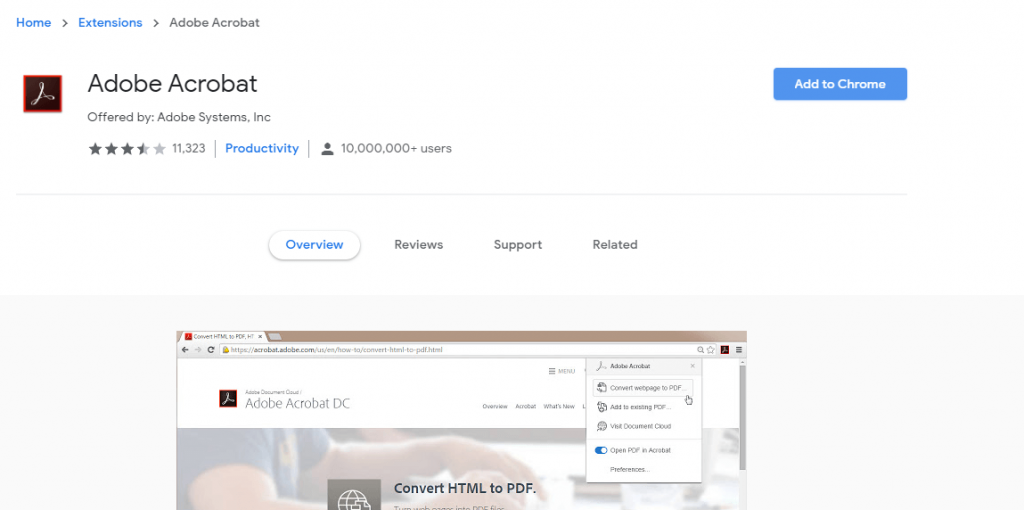 (5). On the pop-up, click on the Add extension button.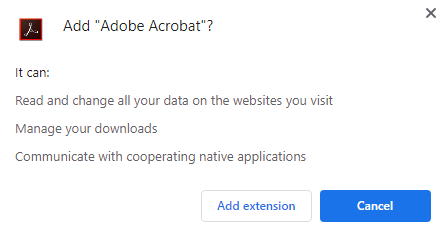 (6). After it gets installed, you can use the extension to view and read all the PDF files on your Chromebook.
Our Opinion
That was all about Adobe Reader on Chromebook. Accessing PDF files wouldn't be better without Adobe Reader. Just follow the steps based on your Chromebook version. Now you can open, view, and annotate the PDF files right on the Chromebook.
Do you found this section useful? Let us hear your opinion as comments below. For the latest articles and updates, follow us on Facebook and Twitter.