The term POS is also commonly used to describe the software application that enables merchants to enter, process, and manage credit card transactions using point-of-sale (POS) devices (e.g., cash registers). Merchants who accept payment cards are increasingly turning to credit card terminals to lower the cost of their businesses. There are a lot of reasons why you might want to purchase a POS system and merchant services. However, in order to determine which one will best suit your needs, there are a few things you should consider.
1. How POS Relates To Merchant Services
In order to find the optimal point of purchase system for yourself, you first need to understand what merchant services are, and how POS relates to them. Merchant services are a category of credit card processing services that allow business owners to accept and process electronic payments for their products and services.
They may be provided by banks, processors, or independent agents. Credit card transactions can be placed manually by keying in all necessary information, or automatically via a POS system. Different systems offer different payment properties, but it's important to keep in mind that the clover payment features have made a bigger impact on merchant services than most others. This is due to multiple reasons, the main two being that it has First Data financial backing, as well as the fact that other resellers can offer its software and hardware.
The major difference between a manual and an electronic POS system is the speed at which the transactions are processed. Manual systems require more human interaction than electronic ones. Another major difference is the clutter that manual systems might cause, as they will need to be stored somewhere until all of the transactions have been processed. An electronic POS system means that everything is stored digitally on a computer, which makes it easier to track and trace everything by using the software.
2. What To Look For In POS Hardware
POS hardware consists of all the equipment that is used at a POS station. Common components include barcode scanners, printers, credit card terminals, keyboards, and touch screens. All of these items are connected to one or more computers that run software applications for processing transactions and monitoring the system's status.
Merchant services combined with POS systems also help businesses more effectively manage their cash flow. If your business deals with a lot of cash, you need to make sure that your POS system can run transactions either manually or electronically. If credit cards are the only means of payment, make sure the system you are considering has the capacity to take credit cards. The best way to determine the POS system that best suits your business is by looking at all of its features and determining how some of them can be useful for your particular business's needs.
Since there are so many different types of POS hardware available, it is important to look at what each can offer potential customers who might use them. Don't forget to look into what kind of support the POS hardware company provides for your new system.
3. POS Software Options
POS software can be broken down into three different kinds: transaction processing software, management software, and back-office integration. These types of software can be purchased as a package, or as separate options.
Transaction processing software consists of all of the code used for entering transactions into a database that stores the information for later analysis. This software is necessary if you are using a POS system that runs on a single computer or one that runs on multiple computers but has no back-end server to process the transactions.
Management software provides more in-depth reports about what your business needs, such as detailed inventory control, labor costs, and even intelligence reports for your sales. Management software can be used in conjunction with transaction processing, but it's also an effective tool when combined with back-office integration. When combined in this way, all of the financial information generated by your business will flow directly to management software which stores the data, so it can be accessed whenever necessary.
Back-office integration allows you to combine all of the data collected from your POS system and management software, so it can be analyzed. This integration will among other things, such as accounting and inventory control systems, give managers a complete picture of what is happening at any given moment within their business.
4. Price Point
There are many different types of systems on the market that have a wide range of prices associated with them. Therefore, you should always aim to purchase a POS system and merchant services that will fit your budget while still providing the features you need.
A lot of the time, there will be different payment plans available within the same company. The available features will differ depending on how much you are willing to spend. This is why the previous steps were important. In order to determine which plan works for you, you need to know which features will help your business the most.
Customer service is always important when shopping for POS systems and merchant services. However, it is especially important in this arena because there are usually fees associated with using POS systems that are not billed through other utilities. For example, if you do not have a minimum account balance at the end of the month, your credit card charges can be relatively high. In these cases, you need to make sure that customer service has a number of ways to contact them throughout the day in case you run into any problems.
5. Maintenance And Security
POS systems are used to handle transactions that are the financial heart of every business. Therefore, it's very important that your POS system is constantly being monitored, so it can be repaired in case it breaks down. It is also necessary to invest in security protocols that monitor your system for unusual activity. If there are any breaches, then they should be reported immediately by the POS software company so that their customers can take appropriate steps to protect themselves against identity theft or other financial loss.
Finding a POS system that offers advanced fraud management capabilities is extremely important for any business. It's important to choose the right kind of services because they will protect you against common forms of credit card theft such as number skimming, transaction splitting, and various chargeback schemes. A typical example is a magnetic strip on the back of your credit card that contains all of your personal information.
Any POS system that offers advanced fraud management capabilities will encrypt this information so that it cannot be read by anyone attempting to intercept it through a wireless connection or any other method.
6. Customer Experience
It's important to choose a POS system that will enhance your customer experience. This generally comes in the form of high-quality printers because good equipment enhances the brand image of your business. It also reduces downtime, which is desirable for any business owner or manager. The speed of the POS system is also important. If customers have to wait too long for a transaction to be processed, they will become frustrated and more than likely choose another business next time around.
7. Ease Of Use
The best POS system is one that has a simple layout that is easy to understand. The last thing you need is a POS system that requires extensive training or manuals in order to learn how it works. This will only waste valuable time and resources at the beginning of a new system's life cycle, which can cause long-term problems for your business as well as the employees who have been trained on it.
You should make sure to choose a POS system that is highly intuitive. They should seem like an extension of your business itself, rather than some kind of separate machine that has to be operated by an outside agency for the sake of completing transactions. It's important that employees feel like they are part of the company when working with any IT-based equipment.
It isn't always easy to know which one offers the best UI/UX. You should ask for input from your employees. Alternatively, you can always look at online reviews on retail websites or even the POS system's website itself. There are usually plenty of examples available online for people to see if they can get a feel for how simple it is to use.
8. Flexibility
POS systems exist in many different forms and can vary widely depending on how much software functionality you need for your business. A high-quality POS system and merchant services can make a huge difference in the overall perception of your business and can be instrumental in helping your business grow. Before you choose a company or system, it's important to understand what factors are most important to you so that you can find a POS system that meets these needs.
A modular POS system offers the best flexibility because each purchase comes with all of the equipment required to utilize the system properly. This allows for easy expansion without having to worry about compatibility issues at any point in time.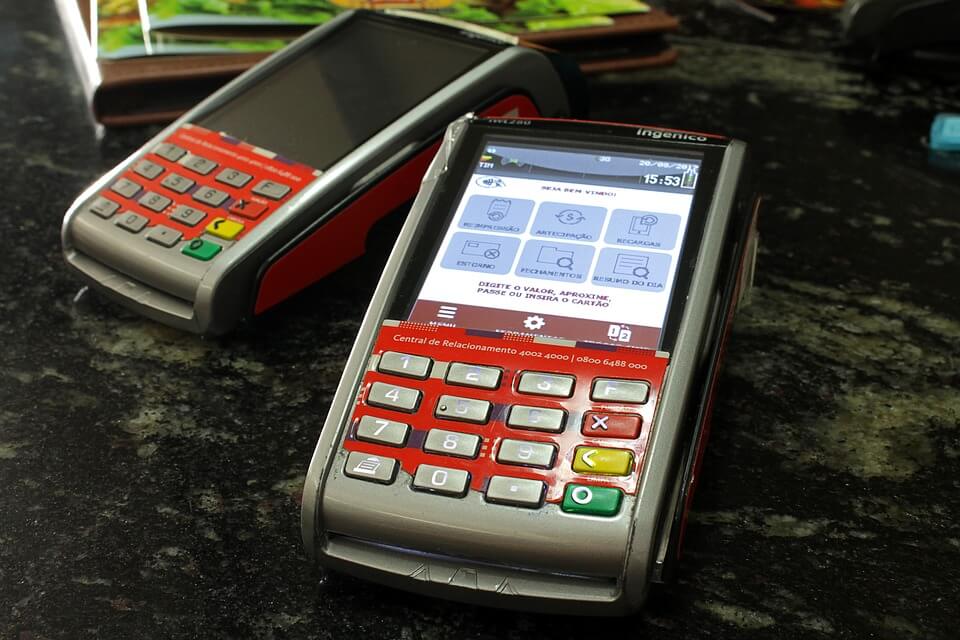 POS systems exist in many different forms and can vary widely depending on how much software functionality you need for your business. A high-quality POS system and merchant services can make a huge difference in the overall perception of your business and can be instrumental in helping your business grow. Before you choose a company or system, it's important to understand what factors are most important to you so that you can find a POS system that meets these needs.
Thanks for reading techowns.com.
Was this article helpful?