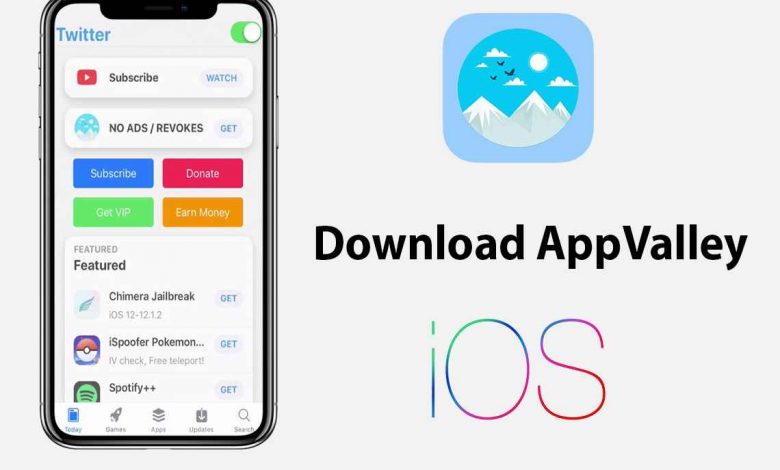 With a huge competition in the market, it is becoming difficult for us to choose from a wide range of applications in the market. But a lot of times, the main issue is the availability. With the AppValley application on iOS, you can download your favorite application within a few seconds. AppValley is a third-party application that contains all applications.
As we know that the normal App Store won't allow us to download mod versions or premium versions of various applications, we need a safe source to download them. So, AppValley comes into the picture as they provide a safe marketplace to download a huge range of applications.
Let's see what features do the application provides us:
Features of AppValley
This third-party AppStore offers a wide range of options, but we will be looking at the most important ones:
No limit to download: With AppValley all the applications are available, you won't have any limit to download them.
Free of cost: Unlike the normal application, AppValley resides to provide all the applications for free. You do not have to pay anything and use them for free.
Easy access: Do not worry about accessing the application and using it. It is really easy to use AppValley on your iOS. This will ensure a varied range options that will make you profound of the app in less time.
After knowing all these amazing features that AppValley provides to you, let us look at how we can eventually download the app on our iOS device.
How to download AppValley on iOS device
Unfortunately, AppValley isn't available on the App Store. But nothing to worry about. We will guide to step by step on how and what to do. It will allow you to download the app for free and safely.
Open your phone browser and search for AppValley official website. Click on the download link, and begin your download of AppValley iOS File.
In-case you can't find it, click on the above link to begin downloading of application.
After the application starts to get downloaded, wait for it and install it on your device.
Now, after the installation is made, proceed to your Settings, click on General and change the profile to 'trusted'.
You can now start using the application without any hassle.
Oh, that was easy! Yes, AppValley is now ready to use. Let us look at a small guide that will help us in using AppValley on our iOS device.
How to use AppValley on our iOS device
AppValley is an amazing application and alternative for the traditional App Store.
Just go to the application, and you will find a very easy and similar User-Interface that is similar to App Store. Now on the top section, click on the search icon. Search for your desired application. You will find the app thumbnail and description. Click on it and hit 'get.'
That's all it. The application will now get started installing. Change the profile of the installed application to trusted. This will help you in installing any application for free on your iOS device.
Frequently Asked Questions
Is it safe to use AppValley on my iOS device?
Yes, it is totally safe to use AppValley on your iOS device. Just proceed to download AppValley. As it is an alternate AppStore, you won't have to worry about any security breach.
How to download AppValley on an iOS device?
AppValley can be installed using its official website. Please follow our guide that is mentioned above to help you download it easily.
Do I need to jailbreak my device to install AppValley?
No, you do not have to jailbreak your iOS device to install AppValley. Just follow our guide and download it using the official website.
Can I download all premium apps from AppValley on my iOS device?
AppValley provides a huge collection of apps that are premium, mod, and hack versions. So you do not have to worry about the wide range.
Conclusion
So, what are you waiting for? Share the application feedback with us and your experience in the below comment section. Also, please let us know if you have any queries. We would love to help you.
Was this article helpful?