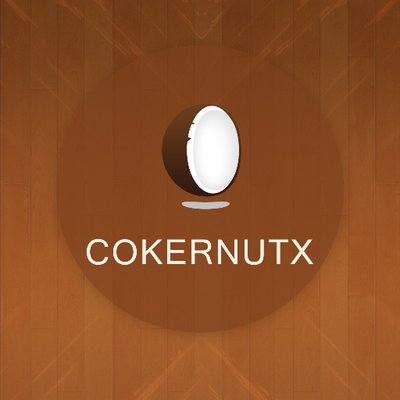 Being a fan of exploring new applications must be a catch. But we all know the restrictions we are attested to while using the traditional App Store of our iOS devices. This makes us feel frustrated to not be able to do what we want to.
So, to overcome this issue, third-party developers have developed an amazing application called CokerNutX. This app will allow users to enjoy all the applications and different types of versions (even restricted, mod, and hacks).
This makes us wonder how we can have CokernutX in our iOS device, right. So, before we begin, let's see all the features of CokerNutX for iOS.
Features of CokerNutX
So with a varied extension of features that comes along with CokerNutX, below mentioned are just a few of them:
Unlimited Apps: The third-party App Store shares an extended range of applications that are not usually available on a normal App Store.
Regular Updates: CokerNutX makes sure that all the regular updates are ease-in to the user's reachability. You will get access to all the updates on a regular basis.
Easy User-Interface: The application doesn't puzzle people by making it difficult for them to understand. The user interface is designed in a unique way to adapt to all user attention.
Get extended flexibility: The application allows you to download all mod versions and hack versions in the application. This will allow users to stay connected and try as many applications as they want.
Aren't these amazing features just mind-blowing? It's time to give a chance and try this third-party App Store called CokerNutX. Now, let's see how we can download CokerNutX on our iOS device.
How to Download CokerNutX on iOS?
We cannot directly download CokerNutX on our iOS device using the normal App Store.
Firstly, go to your browser and search for the 'CokerNutX iOS File' official website. You will find a download button that will guide you with everything.
You can click below to download it directly.
After the application is downloaded, if your device is scanning it for viruses or threats, allow it.
Once everything is done, install CokerNutX on your device.
We cannot directly start using the application. For this, we need to change the profile of CokerNutX to 'trusted.'
Go to Settings, click on General, and select Profile. Now change the profile of CokerNutX to 'trusted'.
You have now successfully installed the application on your phone.
This was really an easy way through installing CokerNutX on your device, right? So, let's look at the process of using CokerNutX on iOS.
How to use CokerNutX on iOS?
In order to begin downloading applications using CokerNutX, first, follow our guide to download it on your phone.
Now, after installation, open the application and you will find that it has a similar user interface like normal AppStore. On the top section, you will get a search button, click on it and search for your desired application. Now, click on 'get' to start downloading the application.
After successful installing, go to Settings and then click General. Now, choose 'Profile'. Change the profile of your installed application to 'trusted'.
This is how you can download unlimited applications using CokerNutX.
Frequently Asked Questions
1. Is using CokerNutX on iOS devices safe?
Yes, it is safe to use CokerNutX as it is just an alternate App Store. People can enjoy downloading restricted applications through CokerNutX.
2. Do I need to jailbreak my device to install CokerNutX on my iOS device?
No, you do not have to jailbreak your device to download CokerNutX on an iOS device. You can simply download CokerNutX from a third-party website. Please follow our guide above, which will help you in sorting things.
3. Can I download any application from CokerNutX on my iOS device?
Yes, you can download a wide range of applications from CokerNutX. Many applications that are mod and even hacked versions of some specific applications are available. Just proceed to download the application from CokerNutX on your device and enjoy it.
Conclusion
So, why wait? Download CokerNutX using our guide above and enjoy downloading various applications. If you have any queries, please comment below. We would love to help you. We would love to know your feedback regarding the same.
Was this article helpful?