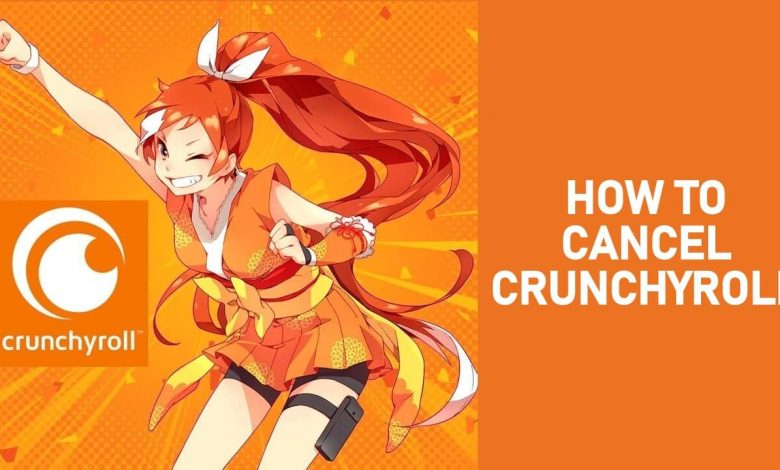 Crunchyroll is a preferred platform for people to watch their favorite anime content with or without ads. It has three different subscriptions: Fan ($7.99/month), Mega Fan ($9.99/month), and Ultimate Fan ($14.99/month). For all the plans, Crunchyroll offers a 14-day free trial. If you have subscribed to any Crunchyroll premium membership, you must cancel the subscription before switching to another platform.
If you are using a free trial, cancel at least two days before the billing date to avoid being charged. After canceling the Crunchyroll premium membership, you won't get any refund. You can use the services until the end of the billing cycle. When you cancel the free trial, it will be canceled immediately.
How to Cancel Crunchyroll Premium Membership or Subscription
If you have signed up for the Crunchyroll premium or free trial via the website, the following steps are applicable.
(1) On your PC or smartphone, visit the Crunchyroll website.
(2) Click the Login button and sign in with your subscribed account.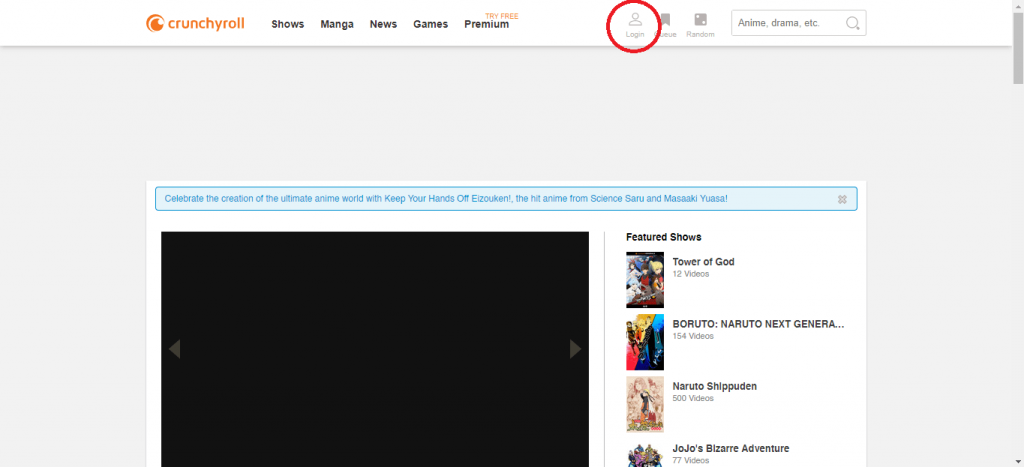 (3) After the login, click the Profile drop-down button and choose Settings.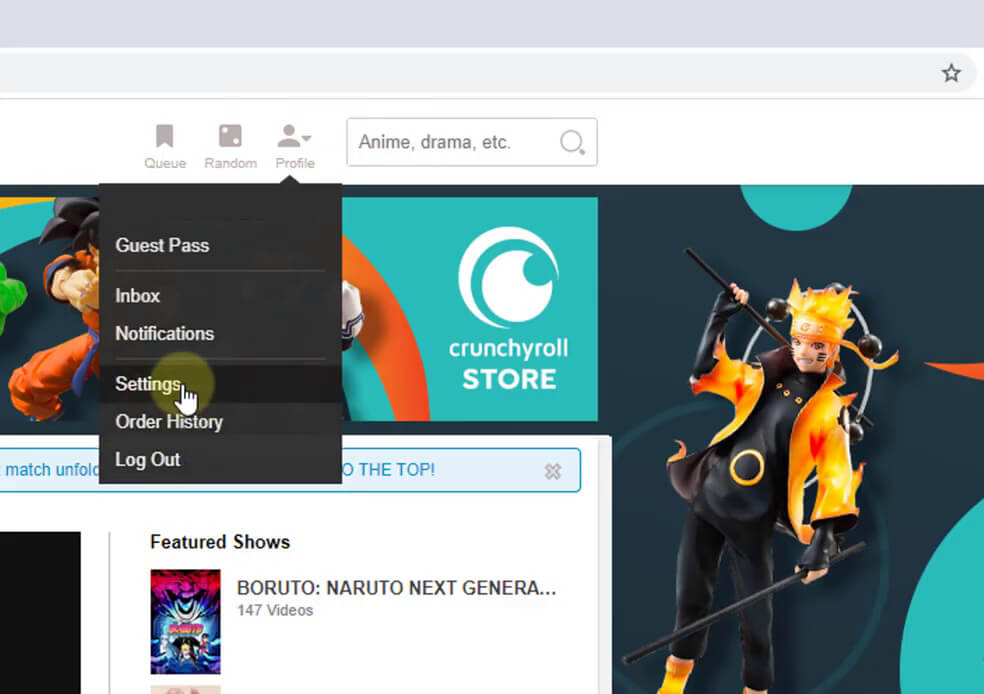 (4) On the left pane, you will find Account Settings. Next, click on the Premium Membership Status under the Account Settings.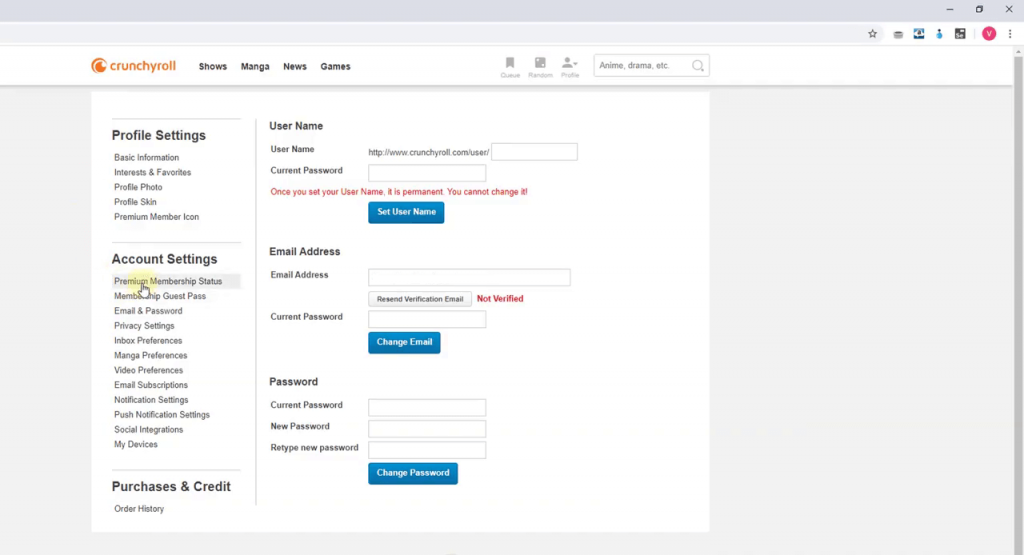 (5) After that, you will see the information related to your subscription.
(6) Click on the Cancel Free Trail or Cancel Membership button.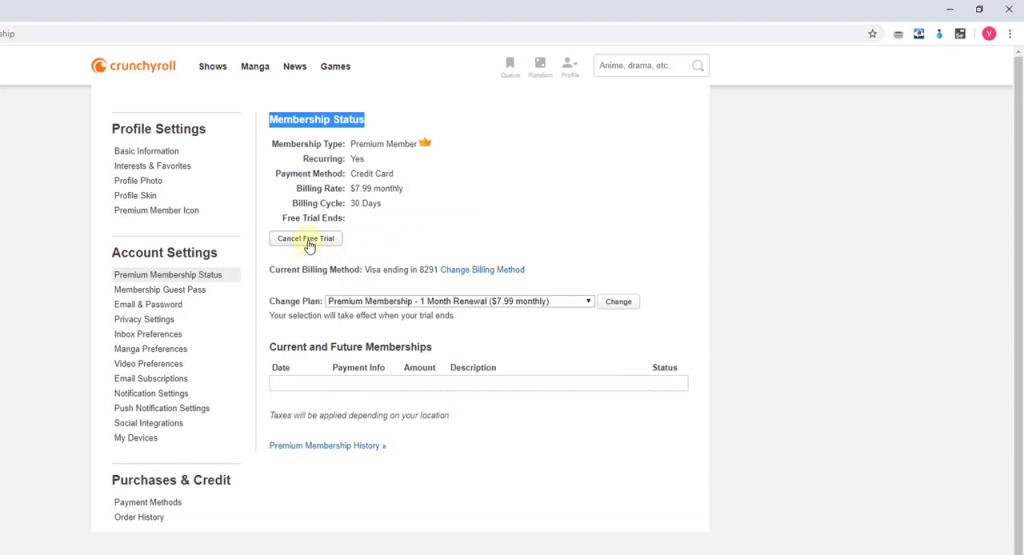 (7) A confirmation pop-up will appear. Click the OK button to confirm.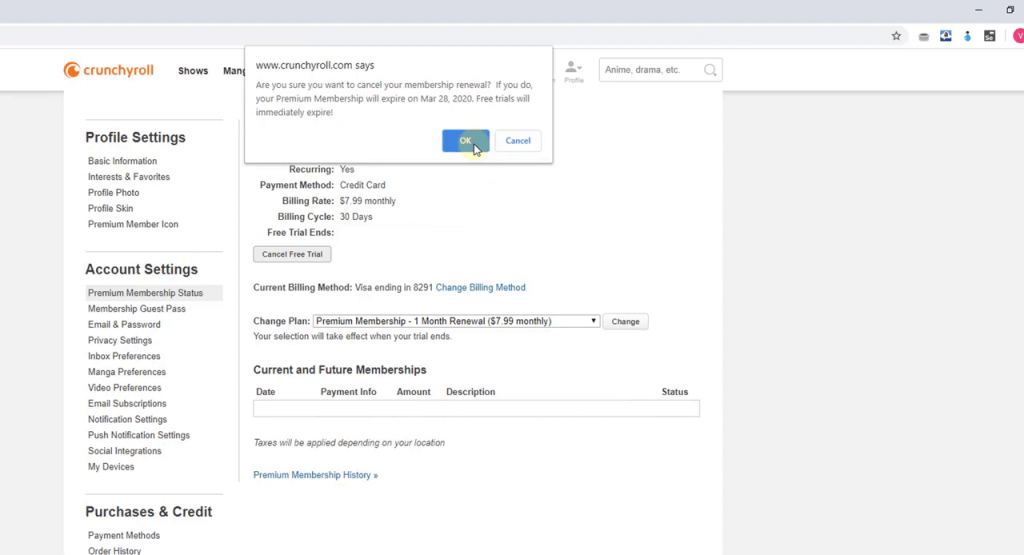 Other Ways to Cancel Crunchyroll Premium Subscription
The above-mentioned methods apply only if you have registered for membership via the website. If you have signed up for other platforms, the cancellation steps will vary.
Android [Google Play Store]
Open Google Play Store.
Tap your profile picture on the top right corner and choose Payments & subscriptions.
Click on the Subscriptions menu.
Select the Crunchyroll membership and cancel the subscription.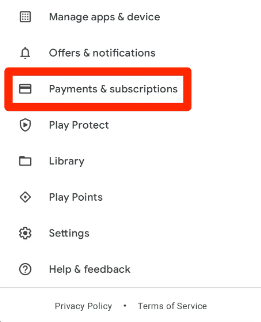 iPhone [App Store]
Open App Store.
Tap on the Profile icon.
Choose the Subscriptions option.
Click on the Crunchyroll subscription and cancel it.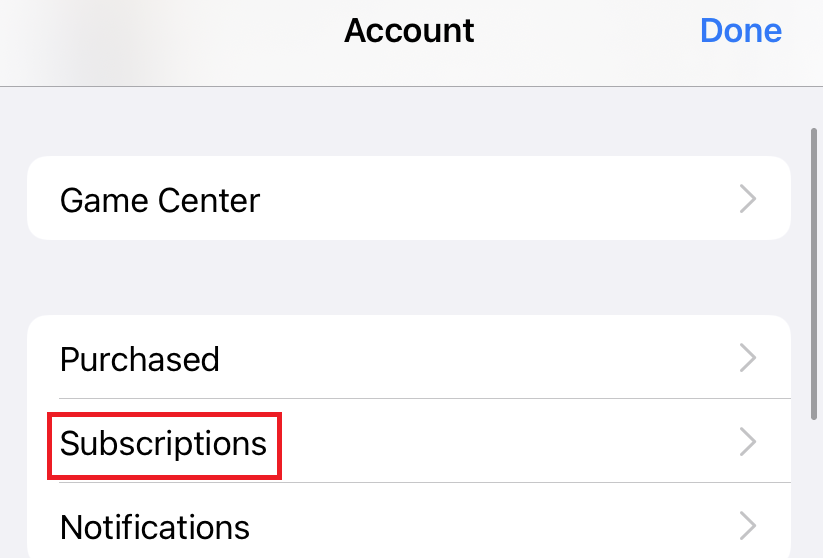 Roku
Turn on your Roku and navigate to the Streaming Channels option.
Navigate to the Crunchyroll app.
Press the * button on your Roku remote.
Select Manage Subscription and cancel the subscription.
Frequently Asked Questions
1. How to delete Crunchyroll history?
>Open crunchyroll.com and log in to your account.
>Go to your Queue and tap the History section.
>On the right-hand side, tap the Clear History button.
2. How to delete your Crunchyroll account?
>Visit www.crunchyroll.com/nuke and log in to your account.
>Choose the deletion reason and tap on the Deactivate Now button.
>Click OK on the warning prompt to confirm the deletion.
3. Why can't I cancel my Crunchyroll membership?
The reason behind this issue could be a pending transaction on your account. Wait for the transaction to complete and then cancel the subscription.