Key Highlights
You can't delete your Crunchyroll account if you have an active subscription to any of the plans.
Head to the Account Settings page on your Crunchyroll account to delete the account.
Alternatively, visit the deactivation page and submit your request to delete the account.
Crunchyroll is a service to watch your favorite anime on supported devices. Like other services, you need a user account to stream the content available on the platform. When you aren't interested in using a Crunchyroll account anymore, you need to delete the user account permanently. Since it holds important data like email addresses, phone numbers, and bank account credentials, you must delete your account to prevent data leaks.
How to Cancel Crunchyroll Premium Subscription
[1] Go to Crunchyroll's official site on your PC or smartphone browser.
[2] Click Log in and enter the credentials to get into your Crunchyroll account.
[3] Click the Profile icon at the top right corner and select Settings.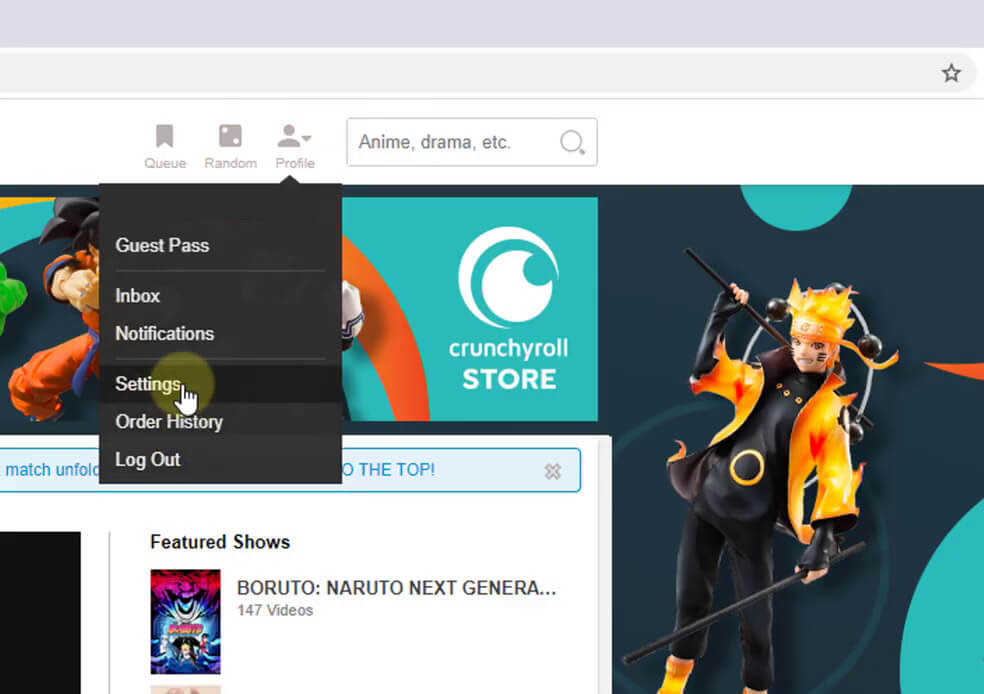 [4] Under Account Settings, click on Premium Membership Status.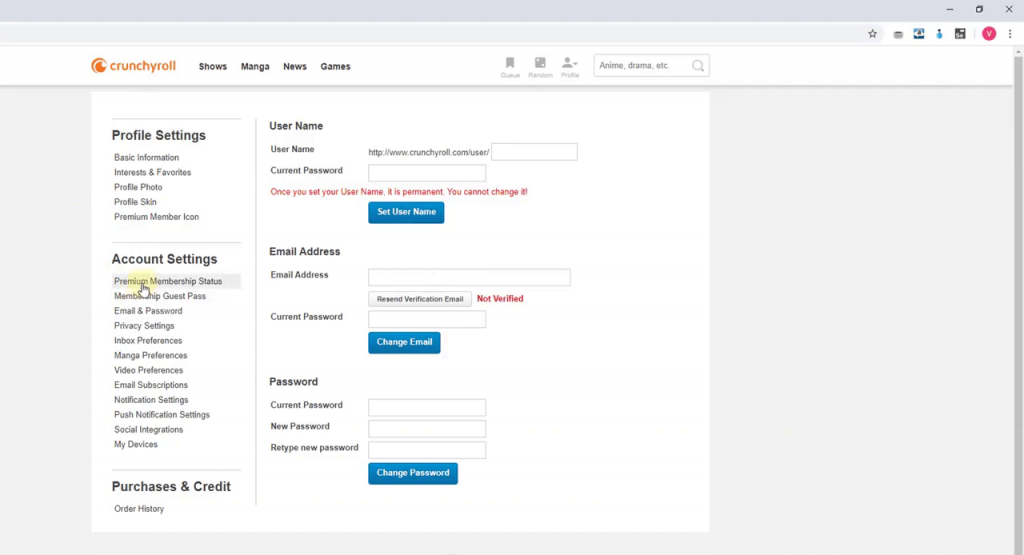 [5] The information related to your Crunchyroll subscription will appear.
[6] Click on the Cancel Free Trial or Cancel Membership button.
[7] A pop-up will appear. Click OK to confirm the cancellation.
If you have signed up with other ways, visit our guide to cancel Crunchyroll membership to stop the auto-renewal.
How to Delete Crunchyroll Account
Once you have done with the cancellation, you can proceed to delete your Crunchyroll account permanently.
[1] After canceling your Premier membership, go back to Settings.
[2] Select Deactivate Account. Now, enter your Email ID and password for confirmation.
[3] Once entered, click on Delete My Account. It will delete your Crunchyroll account immediately.
Alternate Method
[1] Sign in to your Crunchyroll account and go to the Account deactivation page.
[2] Choose the reason for deleting your account.
[3] Enter the account password and click Deactivate Now to confirm deleting your Crunchyroll account.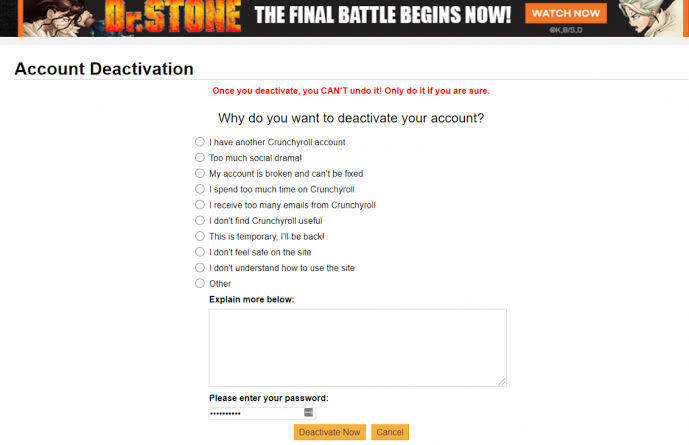 [4]. Click OK on the Pop-up dialog box to confirm deleting your account.
[5]. Once done, you can see the "Your account has been deleted" notification message on your screen.
Alternatives for Crunchyroll
After deleting the Crunchyroll account, you can try the following services on your device to watch your favorite Anime content.
Funimation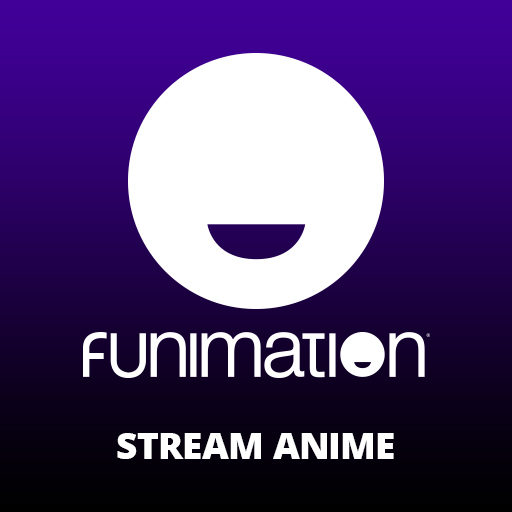 Funimation is a US-based streaming service that precisely focuses on anime. It offers you to watch original Japanese-language anime shows and movies along with subtitles in English. It offers a 14-day free trial for new subscribers to access the feature. Funimation allows up to five different devices to stream at the same time. It costs $5.99/month, and you can watch the content without any ads. It does not allow users to create profiles under one account.
Animedao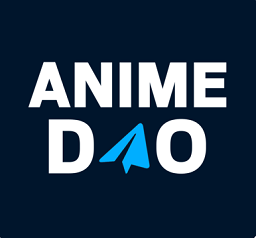 Animedao is one of the torrent websites which allows you to watch a collection of animated movies, TV series, docudramas, and series in different languages. You can watch the on-demand content in High-definition resolution. You can create your own library to add your favorite animated videos. It is an absolutely free-to-use website.
HIDIVE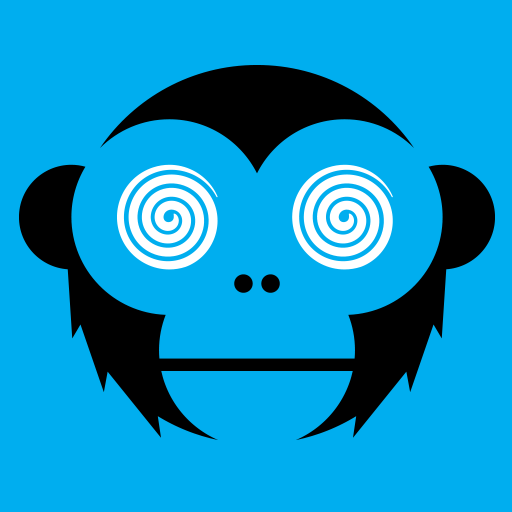 Yet another streaming service to watch anime videos is HIDIVE. The library has the most iconic anime movies, dubbed shows, classic collections, and many more. It offers some seasonal simulcast versions, high quality, and dubbed shows alongside subbed straight from Japan. It is the cheapest anime service among all, costing $4.99 per month. HIDIVE lets users create private chat rooms, offering a 14-day free trial for new users. Three screens can stream simultaneously on HIDIVE. It has a parent control feature to block mature content.
Was this article helpful?