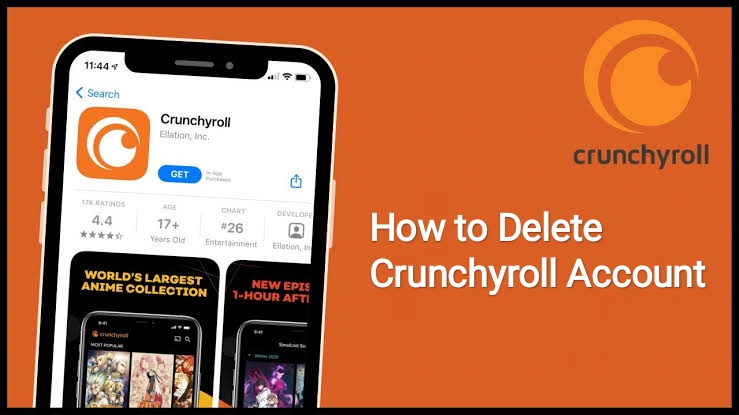 Crunchyroll is the best anime streaming platform for watching anime videos. You will find anime content every day after it is aired on TV. It features an ever-expanding library with more than 1000 titles, including new episodes, past seasons, and originals. Though it has a free subscription, you can get a premium subscription at $9.99/month or $79.99/year. With this, you will get instant access to all the anime content without any ads. If you're not impressed with the Crunchyroll platform or with the content, you can permanently delete your Crunchyroll account.
How to Cancel Crunchyroll Premium Subscription
Before deleting your Crunchyroll account, you need to cancel your Crunchyroll Premium Membership.
[1] Go to Crunchyroll's official site on your PC or smartphone browser.
[2] Click Log in and enter the credentials to get into your Crunchyroll account.
[3] Click on the Profile drop-down, and from the drop-down, click Settings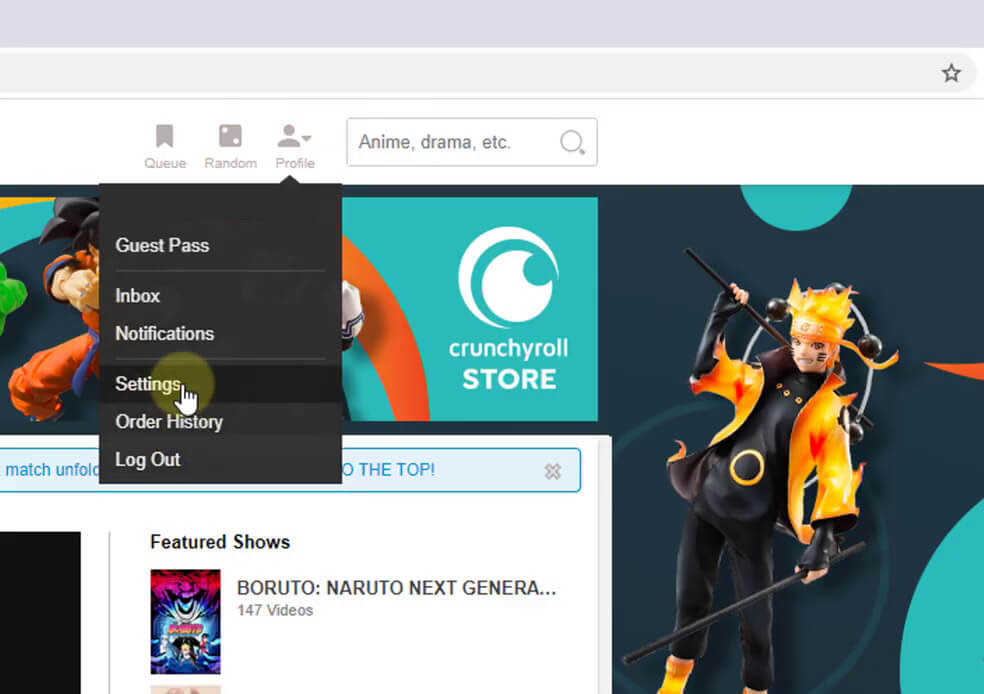 [5] Under Account Settings, click on Premium Membership Status.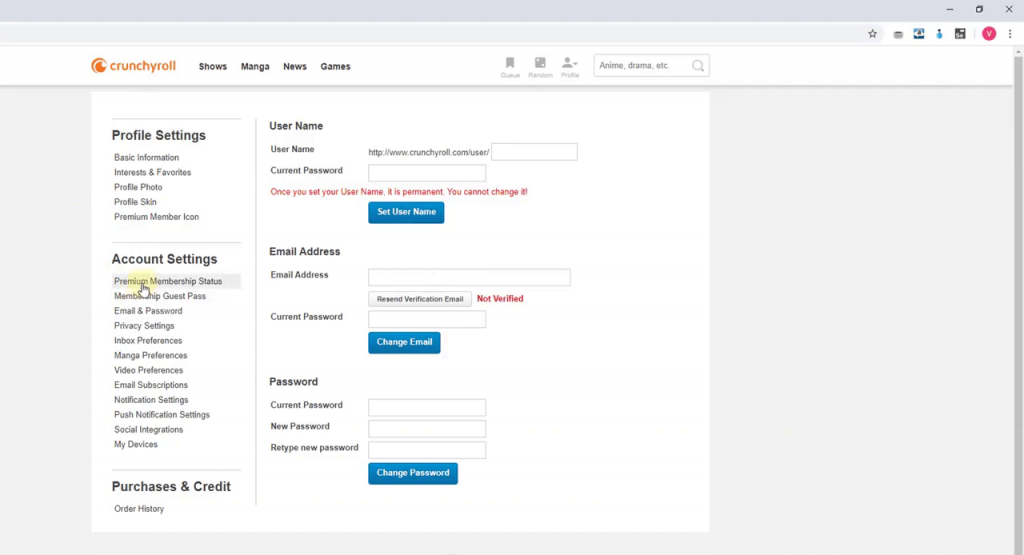 [6] The related information about your Crunchyroll subscription will appear on the screen.
[7] Now, click on the Cancel Free Trial or Cancel Membership button.
[8] The pop-up message will appear. Click OK to confirm the cancellation.
Tips! A simple guide to activate Crunchyroll on your smart tv and streaming devices.
How to Delete Crunchyroll Account
Once you have done with the cancellation, you can proceed to delete your Crunchyroll account permanently.
[1] After canceling your Premier membership, go back to Settings.
[3] Select Deactivate Account. Now, enter your Email ID and password for confirmation.
[4] Once entered, click on Delete My Account. This will successfully delete your Crunchyroll account.
Alternate Method
[1] Sign in to your Crunchyroll account and go to the FAQ Page.
[2] In the search bar, type Delete account or Close account.
[3] You will get the support article with the link.
[4] Click the link, and it will take you to the Account deletion page.
[5] Choose the reason for deleting the account.
[6] Enter the password and click Deactivate Now to confirm deleting your Crunchyroll account.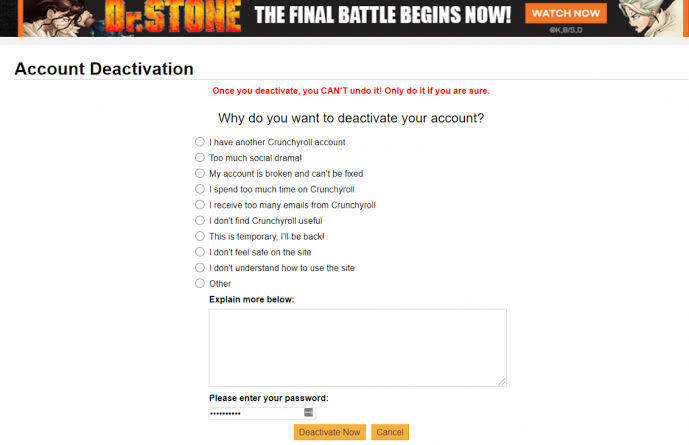 Frequently Asked Questions
How do I cancel my Crunchyroll free trial membership?
Log in to your Crunchyroll account and go to the Account page. Select the Premium Membership Status and tap on Cancel Free trial. Finally, your Crunchyroll free trial will be canceled.
How to delete Crunchyroll history on mobile?
Open the Crunchyroll smartphone app and go to the Queue section. Next, select History and tap Clear History to delete.