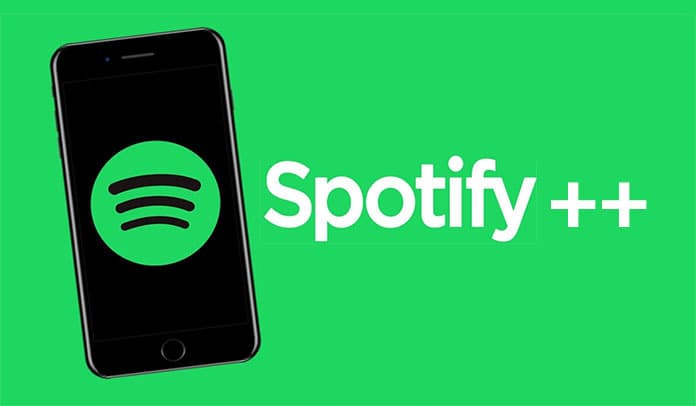 Spotify has won millions of hearts over time for its explicit services in streaming music. Every music lover would have heard about this application and may have streamed songs on it at least once in their life. By this, we all know that the application even though is perfect for streaming songs has some restrictions.
To overcome this, third-party developers have developed another version of Spotify called Spotify++. It is a premium version of the same app, available for free on iOS. So if you want to explore some amazing features in Spotify with all premium and restricted features been enabled, Spotify++ is your choice.
Let's see what features come along with Spotify++.
Features of Spotify++
You can access some premium features of Spotify++ like:
No-Ads while streaming: It's common for listening to Ads in between your lone time with music. This lags the experience of streaming music and eventually drops the interest. With the premium version of Spotify, you will not be affecting with any issues.
Unlimited songs and streaming experience: With the premium version of Spotify, you can easily access to unlimited songs. Be explicit with your identity on go.
Unlimited downloads: The download option in Spotify++ allows you to take your favourite song offline. So that, even if you don't have any option of internet, you can still stream the songs.
Aren't these features amazing? We know that you may have felt that these features are lagging around in the normal version. But with this premium version, you can simply outgo the lagging experience into something that doesn't make you feel hassle.
How to Download Spotify++ on iOS With TopStore App?
You cannot directly install the Spotify++ app on your iOS using App Store. To download the application, you will need a third-party AppStore called TopStore app.
Go to your browser and 'TopStore App Download Page' to download it from original website. You can it to download it directly on your iOS device.
Now, after the application is installed, go to Settings > General and change the profile of the application to 'trusted'.
Open the TopStore App, and search for Spotify++ on it. You will find the application along with the description that will amaze you.
Click on it and then click on 'get'.
After clicking on 'get' the TopStore App will start downloading Spotify++.
Once the Spotify++ is installed, follow step 2 to change the profile of Spotify++ to 'trusted'.
Now open the application to stream your favourite song on the go.
So, wasn't it easy installing the premium version of Spotify? Let's see how we can use it.
How to Use Spotify++ on your iOS device?
Spotify++ can easily be used similar to the normal version. Open the start and search your favorite songs, hit the play button and you are in the loop of the musical world. All the features of the premium version come along with the app, and you do not require to do anything to activate it.
Finally, to download songs, go to the song section, click on download. Access this downloaded history from settings and enjoy uninterrupted features all along.
Frequently Asked Questions
What is Spotify++ on iOS device?
Spotify++ is a premium featuring application that will allow all the restricted features within the application. So that every song can be installed for free and many more features can be enabled.
Is it safe to use Spotify++ on iOS device?
Yes, it is safe to use Spotify++ on an iOS device, you do not have to worry about anything as this premium version just enables some restricted features.
Do I need to jail break my device to install Spotify++ on iOS?
No, you do not have to jailbreak your iOS device to install Spotify++. You can simply install it using third-party applications such as TopStore App. Follow our guide above to easily do it.
Conclusion
Looks like you are all set to dig up all your music mood today. So why wait? Download the premium version of Spotify called Spotify++ using TopStore. Follow our guide above and share your feedback in the below comment section. If you have any queries, please let us know. We would love to help you.