Mac users can make high-quality music provided an audio interface. If you don't want to create average music, then it isn't possible without an audio interface. In other words, the audio interface is indeed a vital thing despite even if your Mac is proficient. As you might expect, there are a larger number of such tools available for Mac. However, Mac users need to look after certain considerations before choosing it.
For instance, you should check for the input and output types, support for microphone and other instruments, etc. Above all, the cost of the audio interface should be reasonable. Looking for all these factors on a multitude of tools isn't an easy thing. To make it simple and help you pick your like, we have lined up your recommendations.
Best Audio Interface for Mac
Our top recommendations that satisfy your audio interface need on Mac includes the following.
Audient iD4
If you want a budget-friendly audio interface for Mac, then Audient iD4 is one best option. It has all the tools that you want to make high-quality music on Mac. Audient iD4 has two input and output USB audio interface. It also features a Class A mic pre-amplifier. The high-performance converters of it is an added advantage if you want to enhance the sound quality. You can plug in the guitar and bass using the instrument level DI input port. Above all, it is compact and aims to provide you with the best of sonic performance.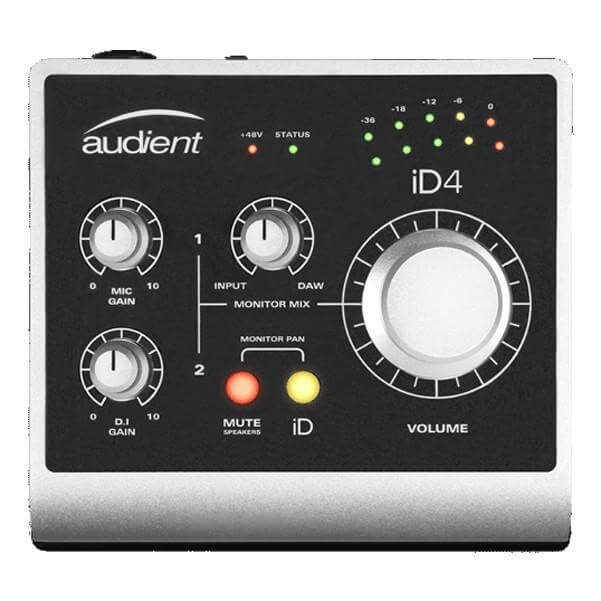 PreSonus AudioBox USB 96
With PreSonus AudioBox USB 96, recording music in high-definition is made possible. It is a reliable and portable audio interface for those musicians, podcaster, and producers. AudioBox USB 96 has a MIDI interface with two input and output line. It is a useful tool for singers, songwriters, guitar-bass combo with its two front panel support. This audio interface can be used as a complete recording solution as it features PreSonus Studio One Artist DAW license. You can choose from the wide range plugins from studio Magic plug-in suite to add effects and virtual instruments.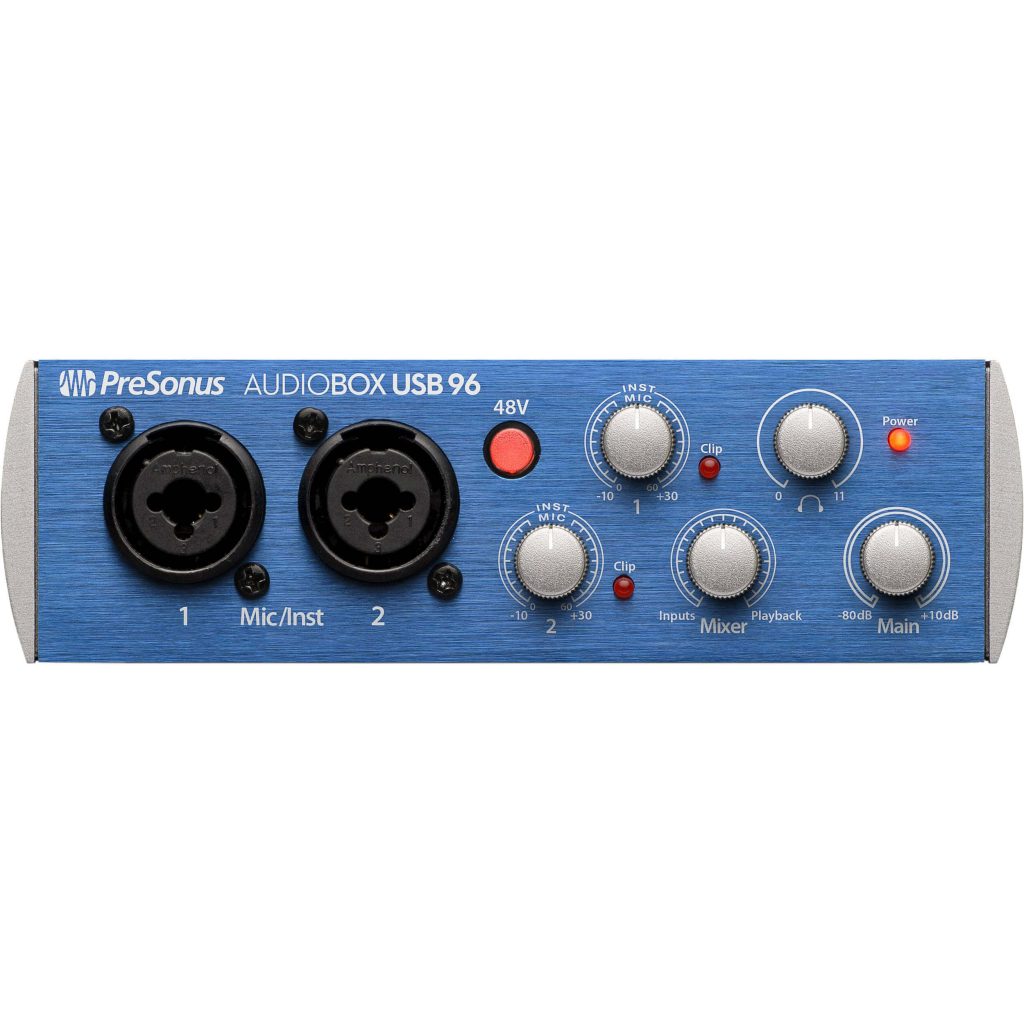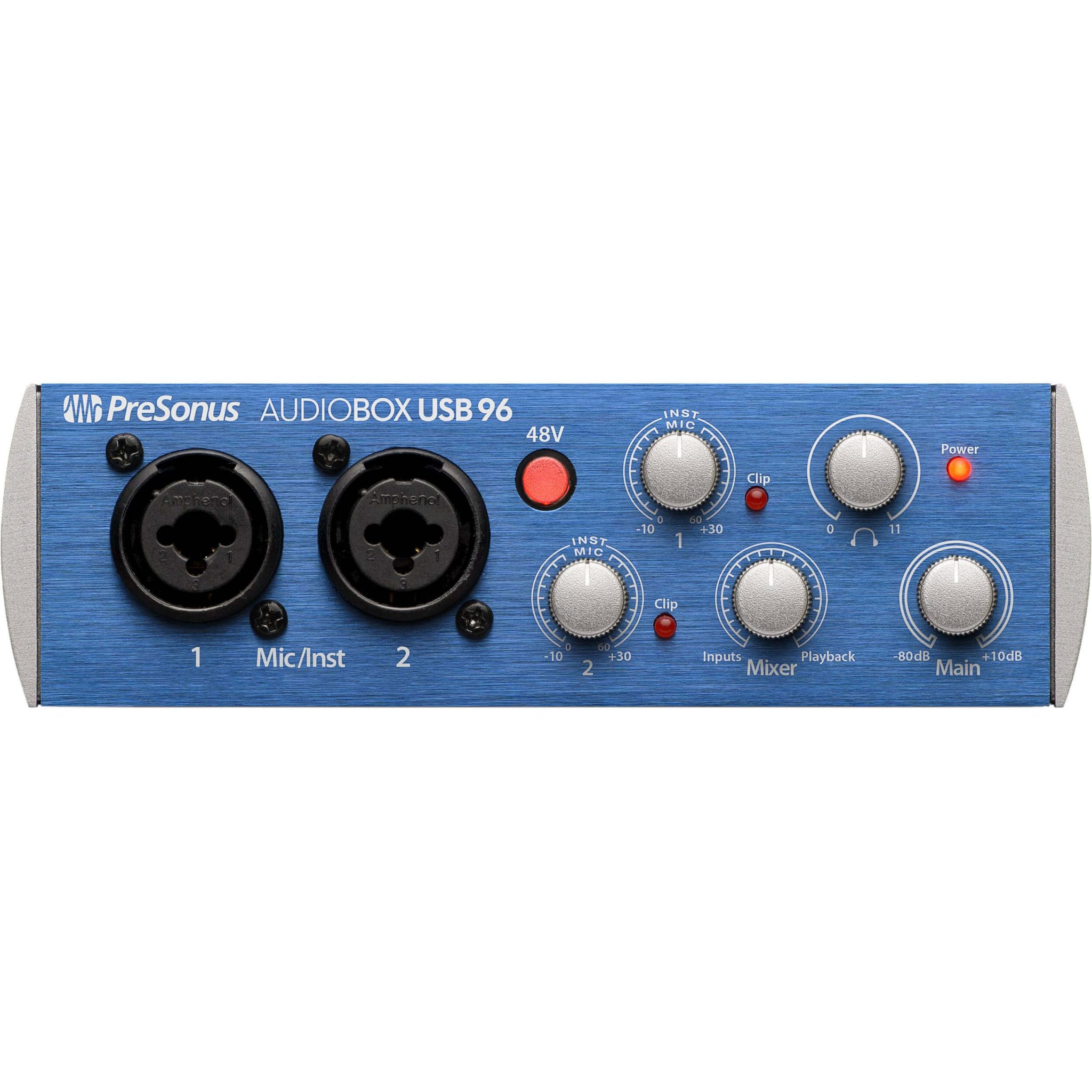 Universal Audio Apollo Twin MkII
With /Universal Audio Apollo Twin MkII, you will get the professional level desktop recording on Mac. It aims to provide you with enhanced audio conversion. Apollo Twin MkII features a 2×6 Thunderbolt audio interface. If you want to convert audio using classic analogue sound and QUAD core processing, then Apollo Twin MkII works in class. With the integration of two Unison-enabled mic preamplifiers, you can track mic pre-amp emulations using API, Neve, SSL, and Universal Audio. It also has the best of A/D and D/A conversion and the sound will get clarity, accuracy and depth.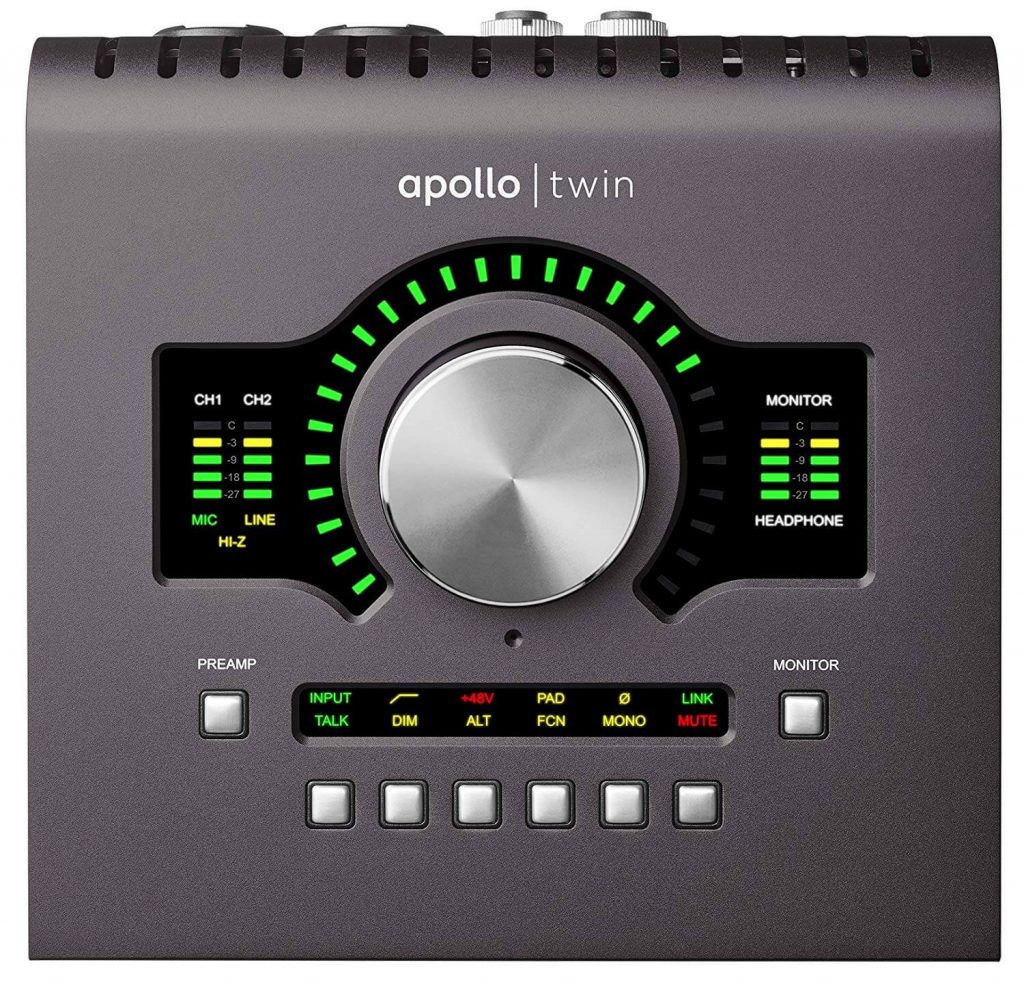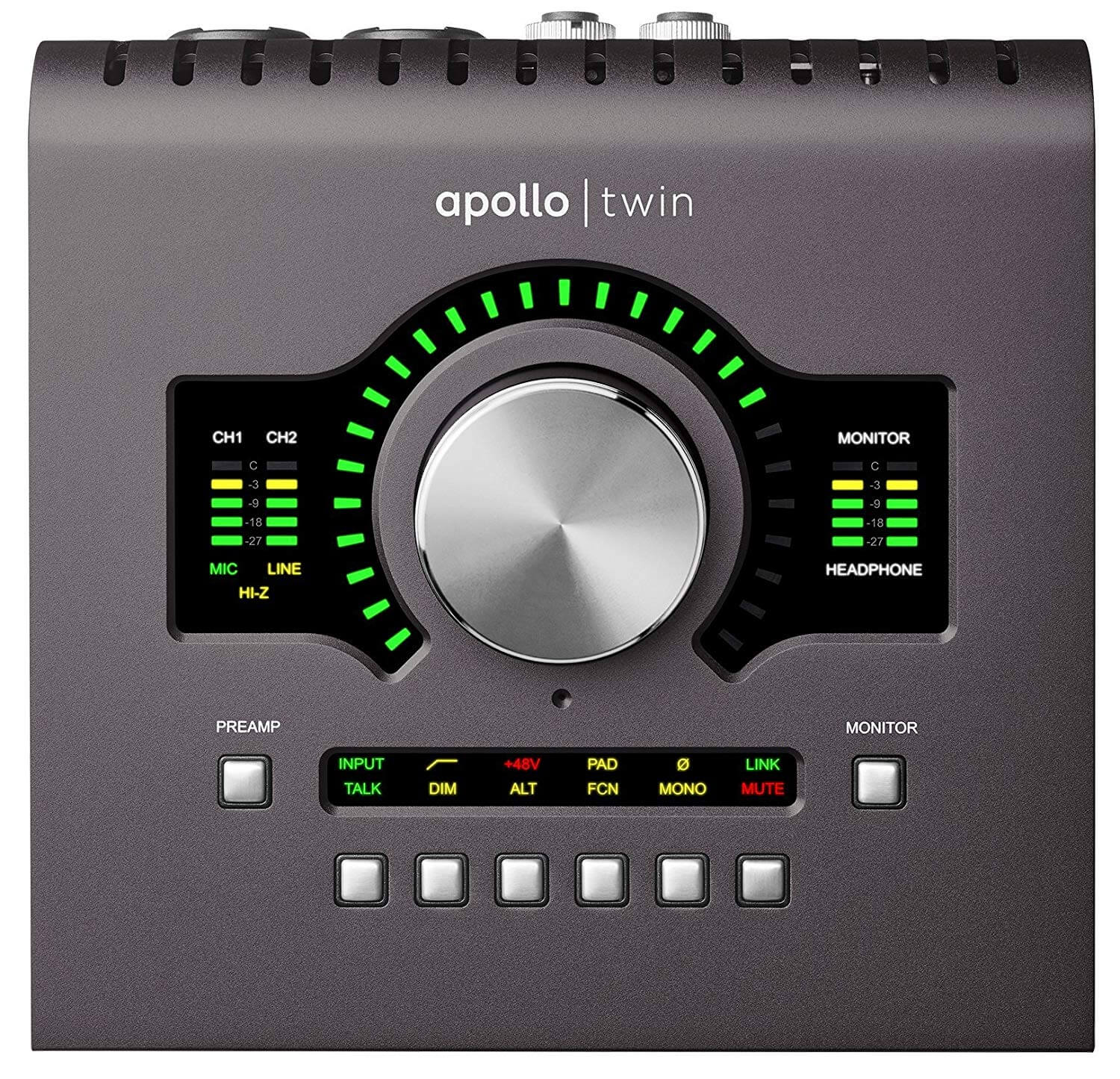 Focusrite Scarlet 4i4
Mac users can get Focusrite Scarlet 4i4 to give a studio-quality sound for a wide range of instruments. It is one of the best audio interfaces for Mac to feature four line input and four balanced output line. The bus-powered interface of Focusrite Scarlet 4i4 will work on synths, looping hardware effects, drum machines, etc. The Focusrite control will help you route audio, loopback, cue mix, and more from the Mac. The hardware of Focusrite is reliable and the user can just set up, record and play sounds in minutes.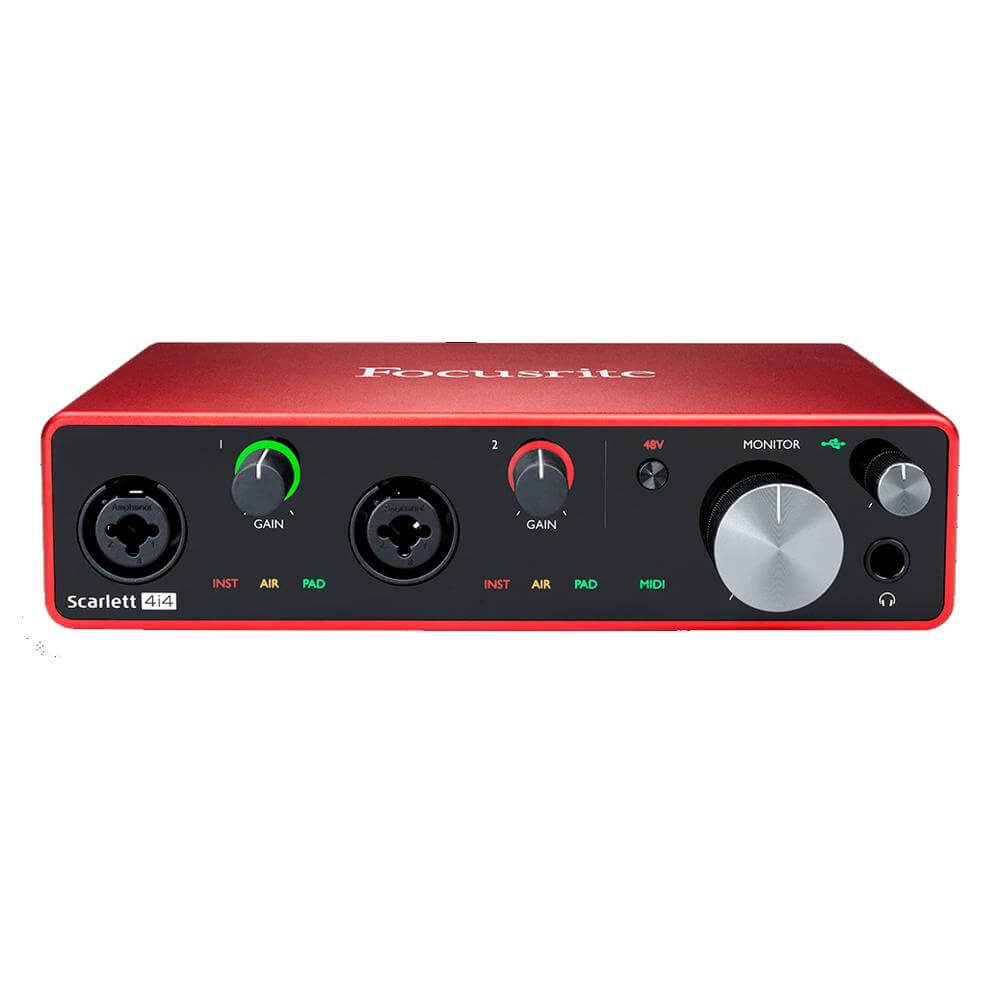 Apogee Duet
Get Apogee Duet on Mac, a portable audio interface with professional audio recording features. It is a useful device for the producers, engineer, musicians, and others who are in need of quality sound or music. Apogee Duet has two analogue inputs and four analogue outputs. The users can connect two combo inputs like microphone, keyboard, guitars, line devices, etc. With the sleek design, it is easy to convert AD/DA recordings. Other notable features include USB MIDI I/O, world-class microphone preamps, and more.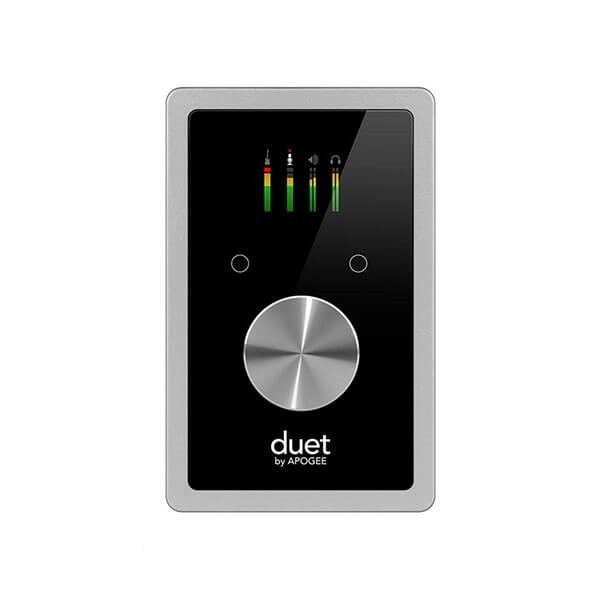 M-Audio M-Track Plus
To transforming your Mac into a mobile studio, it is a good deal to choose M-Audio M-Track Plus. This audio interface is versatile and is works for those musicians. M-Audio M-Track Plus is affordable and provides zero-latency audio monitoring. This audio interface itself is designed for low laptop battery drain and hence features MIDI and coaxial S/PDF. It has two input and two output line and included the AIR music creation software. The users will get the highest audio performance as it is incorporated with an all-new transparent low noise Crystal pre-amps along with the A/D converters.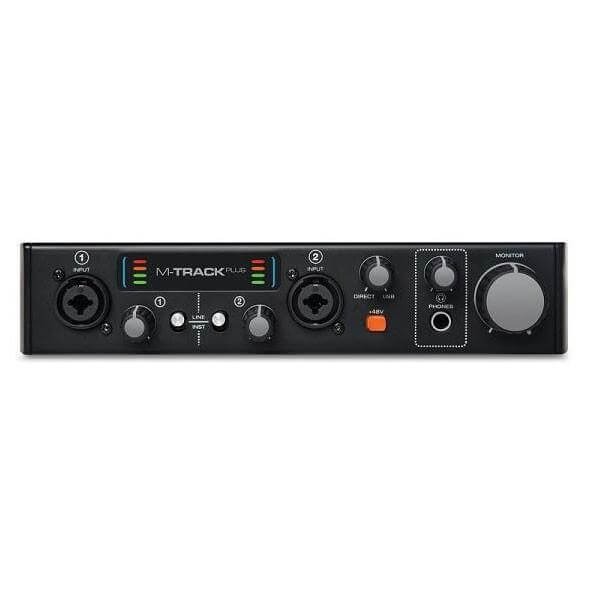 Arturia AudioFuse
Get access to the next generation audio interface with Arturia AudioFuse on Mac. It is professional grade audio interface to get a sonic quality sound. You may experience the best sound with the high-end analogue studio consoles. It has two microphone pre-amplifiers and AD/DA converters. AudioFuse will help you focus on your music making by providing a distraction-free interface. It includes speakers, MIDI In/Out ports, and line-level connector at its back. It ensures harmonic distortion, shortest latency, linear frequency response, and more.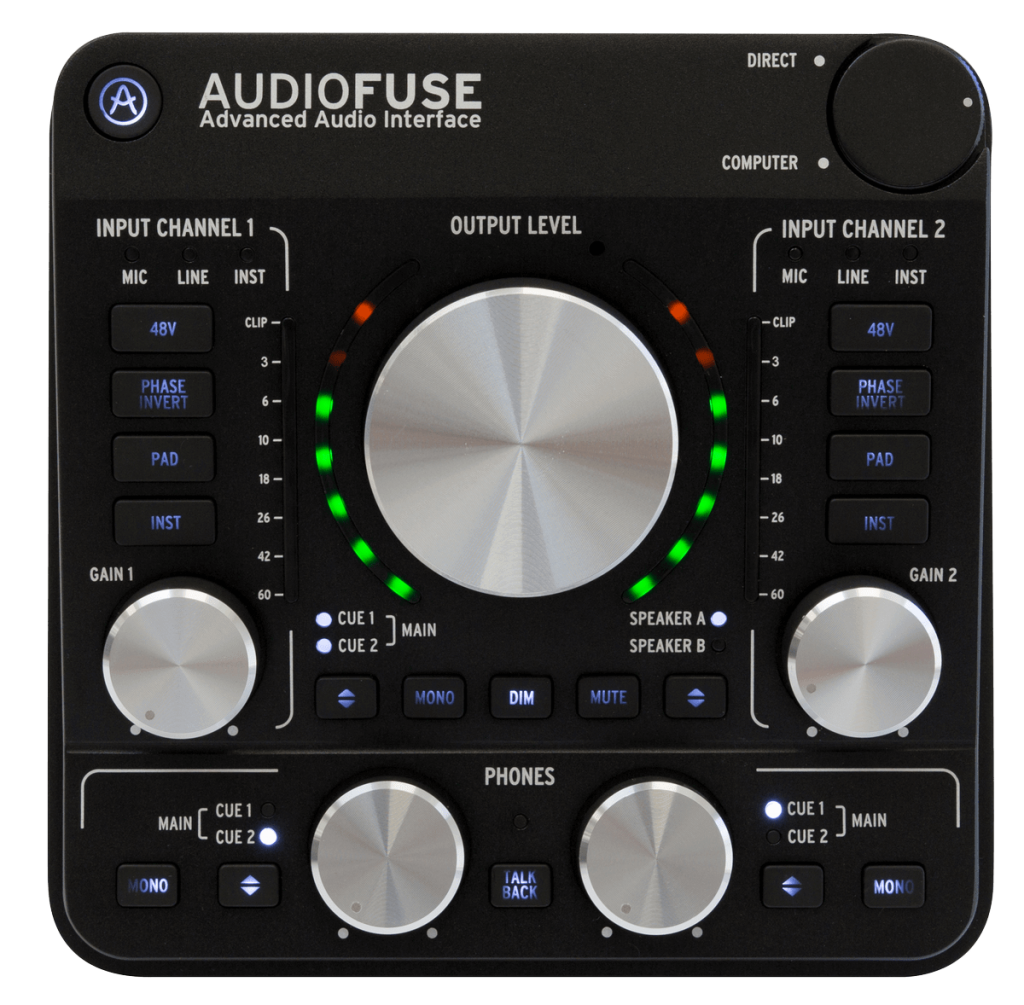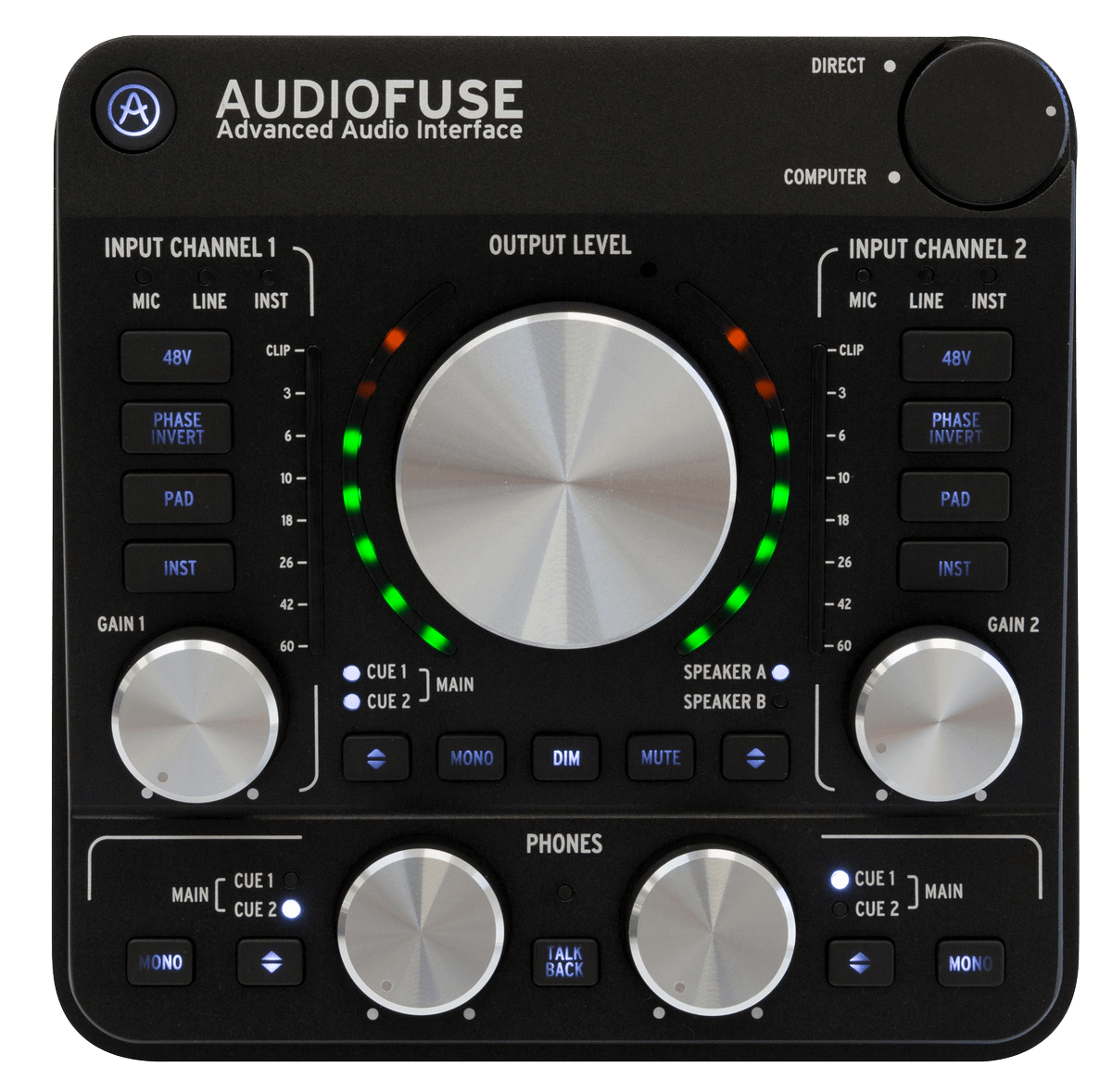 Steinberg UR44
Those who want an interface with portability and connectivity can opt to Steinberg UR44. It can be used as an audio and MIDI interface. The users of Steinberg UR44 will get access to the six input and four output channels with MIDI I/O ports. With its advanced portable production, you can record music like a pro. It's powerful interface also has four mic pre-amps, onboard DSP power, iPad connectivity, etc. Steinberg UR44 supports working with popular audio editing, mastering, music production software, etc.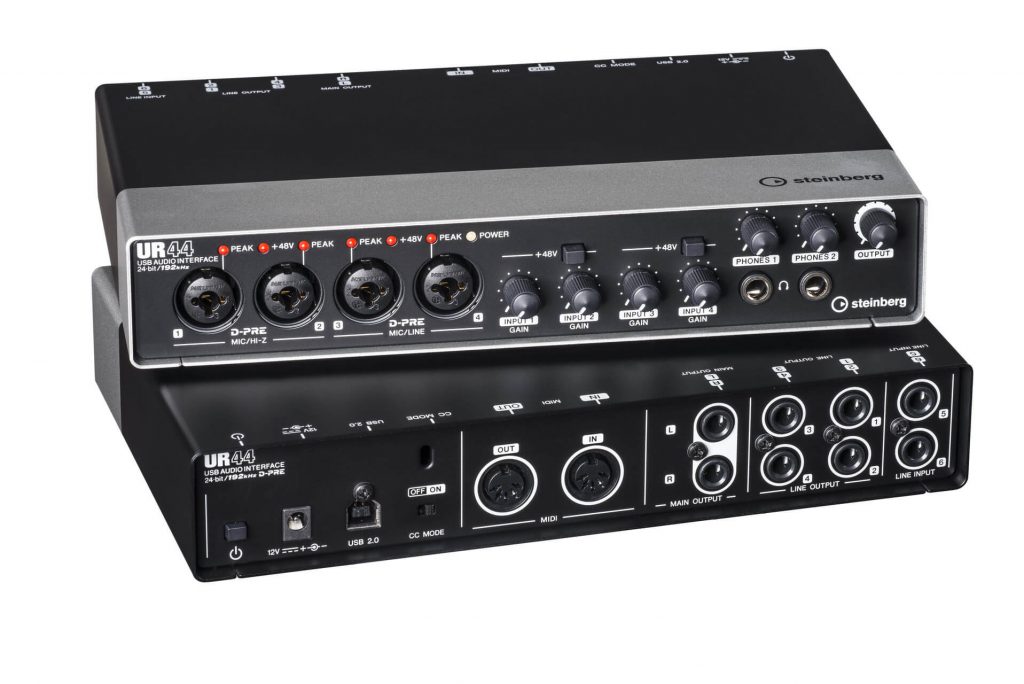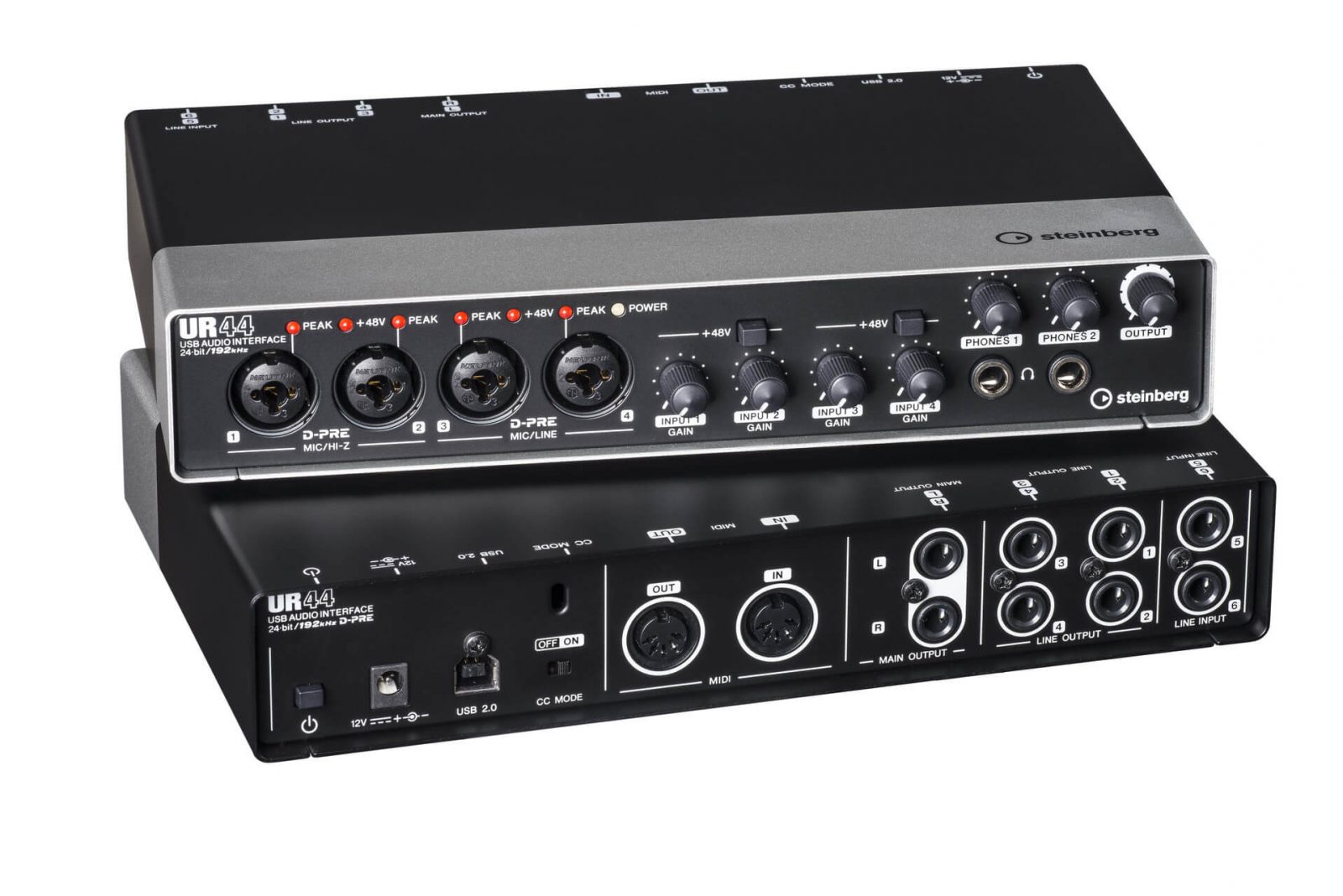 Roland STUDIO-CAPTURE
You can use Roland STUDIO-CAPTURE audio interface to produce audio on Mac PC. It has 12 mic pre-amps in premium quality with 16 audio inputs and 10 audio outputs. Besides this, STUDIO-CAPTURE also has a MIDI I/O connectivity for the professional level setups. It is also portable and can be used on large scale recording projects anywhere. You will get the ultra-stable and low latency driver performance with this audio interface. One most notable feature of STUDIO-CAPTURE includes the support for the four independent monitor mixes that are software controlled.


Techowns Tip: Best Games for Mac to Play
Our Opinion
Whether you want an audio interface with two, four, six or eight outputs, we have covered them all. Most of the audio interface listed here run on USB and ThunderBolt. They are also class compliant and thus you can just plug in to use it.
Share us your favourite audio interface for Mac as a comment. Visit us through Facebook and Twitter page for any new updates.
Was this article helpful?