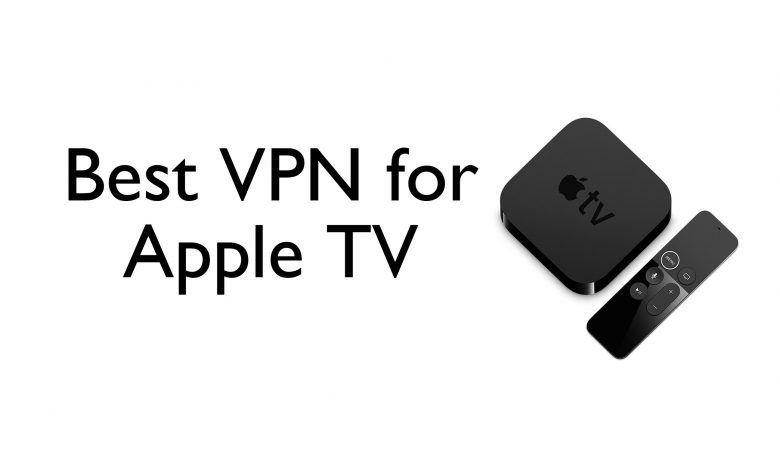 Any device requires a VPN and so is the Apple TV. A large number of Apple TV users use it to stream videos and on-demand contents. However, the availability of contents largely varies with the region you live in. As a result, you will most often be restricted by the geo-restrictions. However, you can overcome this limitation with the best VPN for Apple TV. It even lets you stay away from censorship issues by hiding your IP address. Despite this, having a VPN on tvOS will also increase the connection speed and thus you can stream contents with low buffering. With the absence of a built-in VPN, it is not easy for anyone to choose the right tool. Hence we have come up with this article and you will get to know those best VPN for Apple TV that really works.
Best VPN for Apple TV
Look at the section below to find out the Best VPN we have recommended for Apple TV.
ExpressVPN
NordVPN
CyberGhost
IPVanish
Hotspot Shield
ProtonVPN
HMA
PrivateVPN
VyprVPN
Surfshark
Note: Apple TV doesn't let you install a VPN as such on its hardware. You can install it only on the router.
ExpressVPN
Experience 4K HDR streaming with ExpressVPN. With its blazing speed, tvOS users can stream almost anything anytime. It supports unblocking loads of video contents and apps. Stream for the unlimited time while hiding your online identity with ExpressVPN. Though you can use ExpressVPN through MediaStreamer, you will not be able to avail the fullest VPN benefits. So, it is good to use ExpressVPN by setting up a home VPN router. All you need to do is to sign up for ExpressVPN, choose to purchase a VPN router and then select the router model. Upon connecting Apple TV to the home WiFi, it will protect everything and ensures better security. ExpressVPN will bypass throttling, censorship, etc. So, you can stream your favourite apps like Hulu, BBC iPlayer, Spotify, and much more at unlimited bandwidth on tvOS.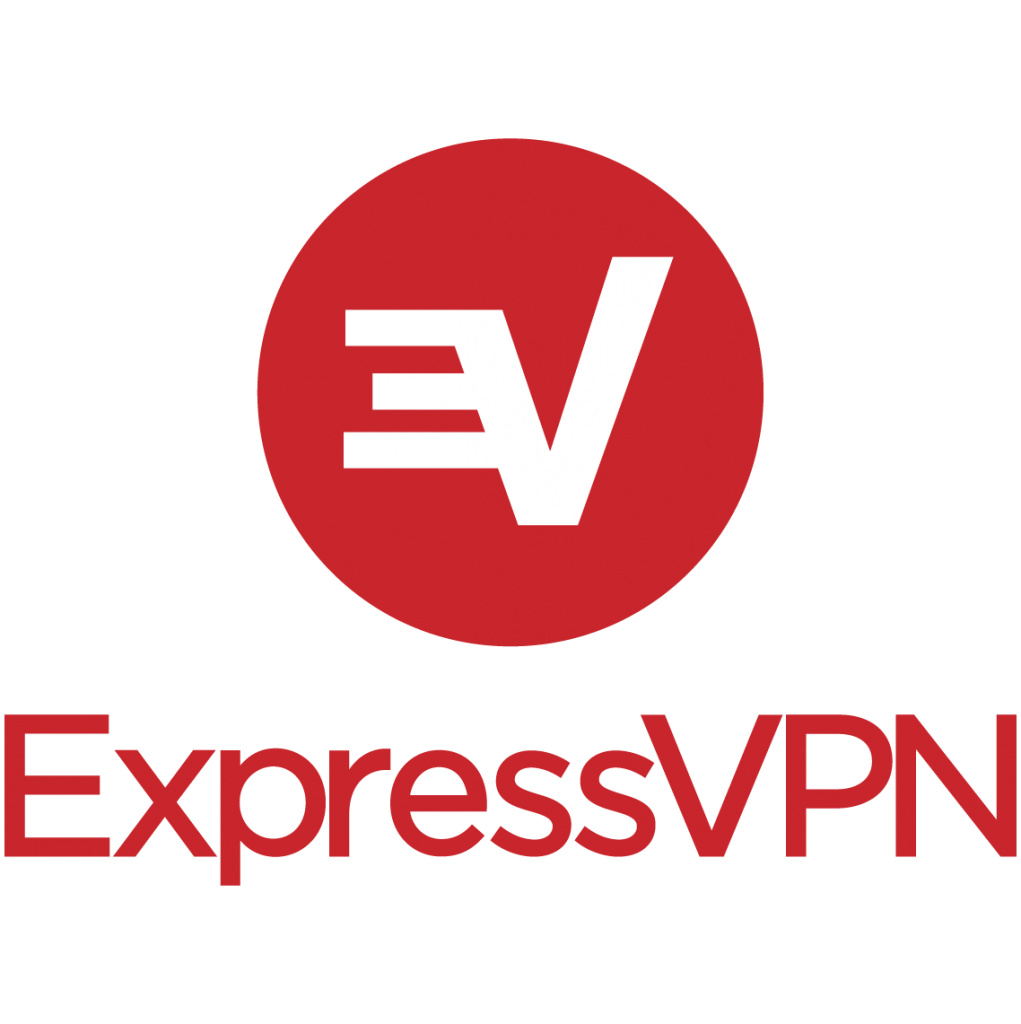 No.of. Servers: 3000 + servers in 94 locations
Pricing: 1 Month ($12.95) | 6 Months ($9.99) | 12 Months ($8.32)

NordVPN
Yet another best VPN that works on Apple TV includes NordVPN. It is the world's leading VPN to get secured and private access to the internet. Although it isn't available for tvOS, you can still use it by setting up a router. With this, you are always secured no matter where you access Apple TV. It will let you overcome the geo-limitations while still securing your traffic. NordVPN provides the fastest VPN experience and supports streaming as well as downloading contents even on slow internet. It's cutting edge tech will shield your internet activity from malware and hackers. The real-time internet privacy protects your IP address ad your always secured. NordVPN on Apple TV maintains a strict no-log policy with DNS leak protection, automatic kill switch, etc.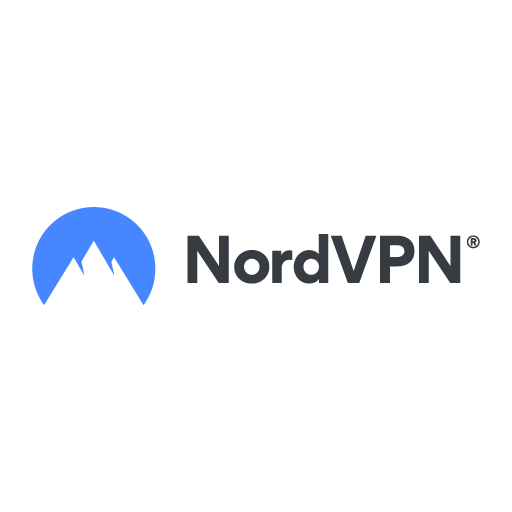 No.of.Servers: 5825+ servers in 59 locations
Pricing: 1 Month (€10.63) | 1 Year (€6.22) | 2 Year (€4.44) | 3 Year (€3.10)

CyberGhost
If you are in need of the best VPN for Apple TV, then CyberGhost is worth the money you spend. It will let you stream contents on tvOS without any limitations. This includes accessing the geo-restricted video and on-demand services. Just by changing the DNS setting with CyberGhost VPN on Apple TV to unlock its capabilities to the fullest possible extent. It will hide your IP address easily and is impossible for the ISP and others to track your online activity. CyberGhost provides the 256-bit military-grade encryption. So, you can stream your favourite contents without network limitations, geo-blocking, and buffering issues. It even finds servers that are optimized to torrent anonymously. With CyberGhost, you will get automatic kill switch, unlimited bandwidth and traffic, DNS and IP leak protection, etc.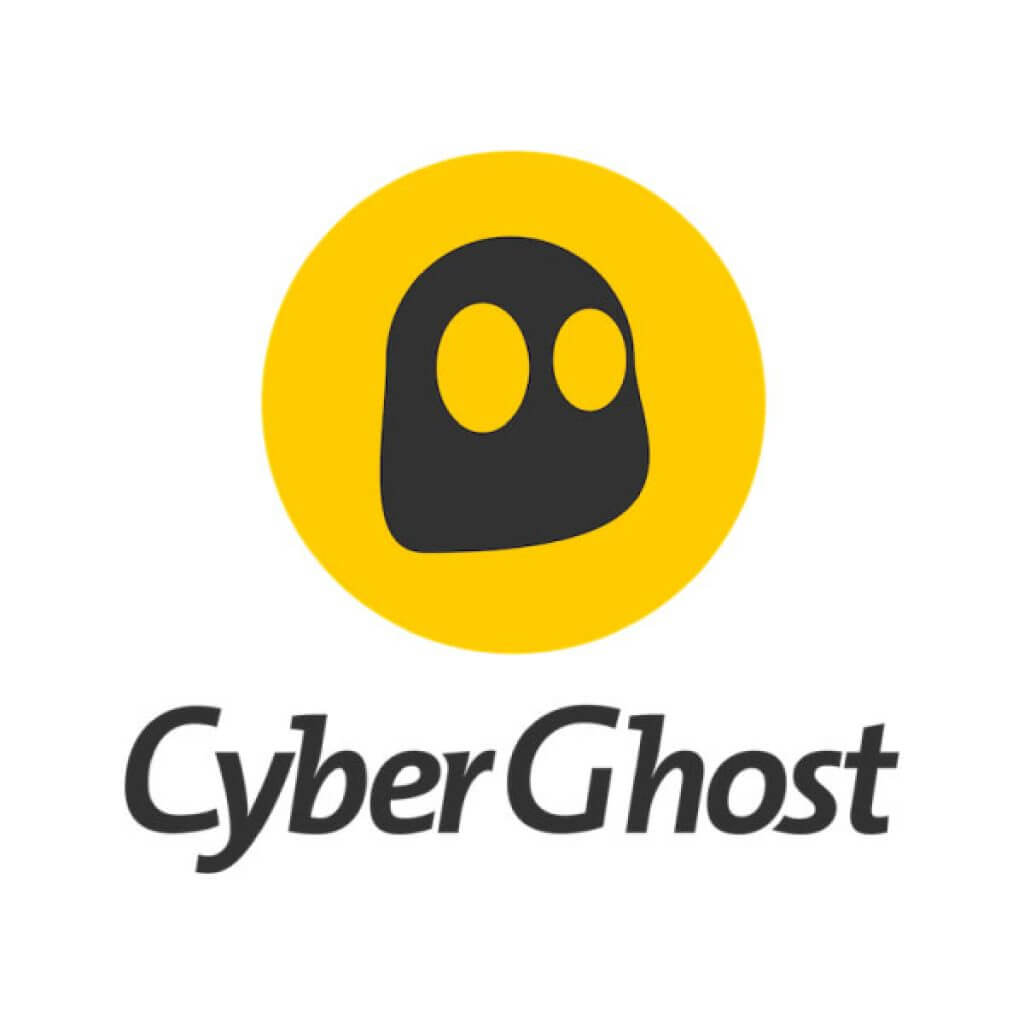 No.of. Servers: 6400 + servers in 90 locations
Pricing: 1 Month (€12.99) | 1 Year (€5.99) | 2 Years (€3.69)

IPVanish
tvOS users can get IPVanish for Apple TV to surf and stream contents. With zero-log policy, it will keep your identity private and secure. It will help you break the censorship filters as well as the regional restrictions. IPVanish on Apple TV ensures your internet connection to be secure with encryption. Not even ISPs, network hackers, and advertisers can access or steal your information. It is available to install on the router and thus you can secure devices on the home network. IPVanish on Router will encrypt your tvOS end-to-end in real-time. It helps you bypass the regional restrictions and thus you can access any online service and websites. IPVanish has private DNS servers and supports DNS leak protection. It lets you unblock renown streaming services by hiding your IP address.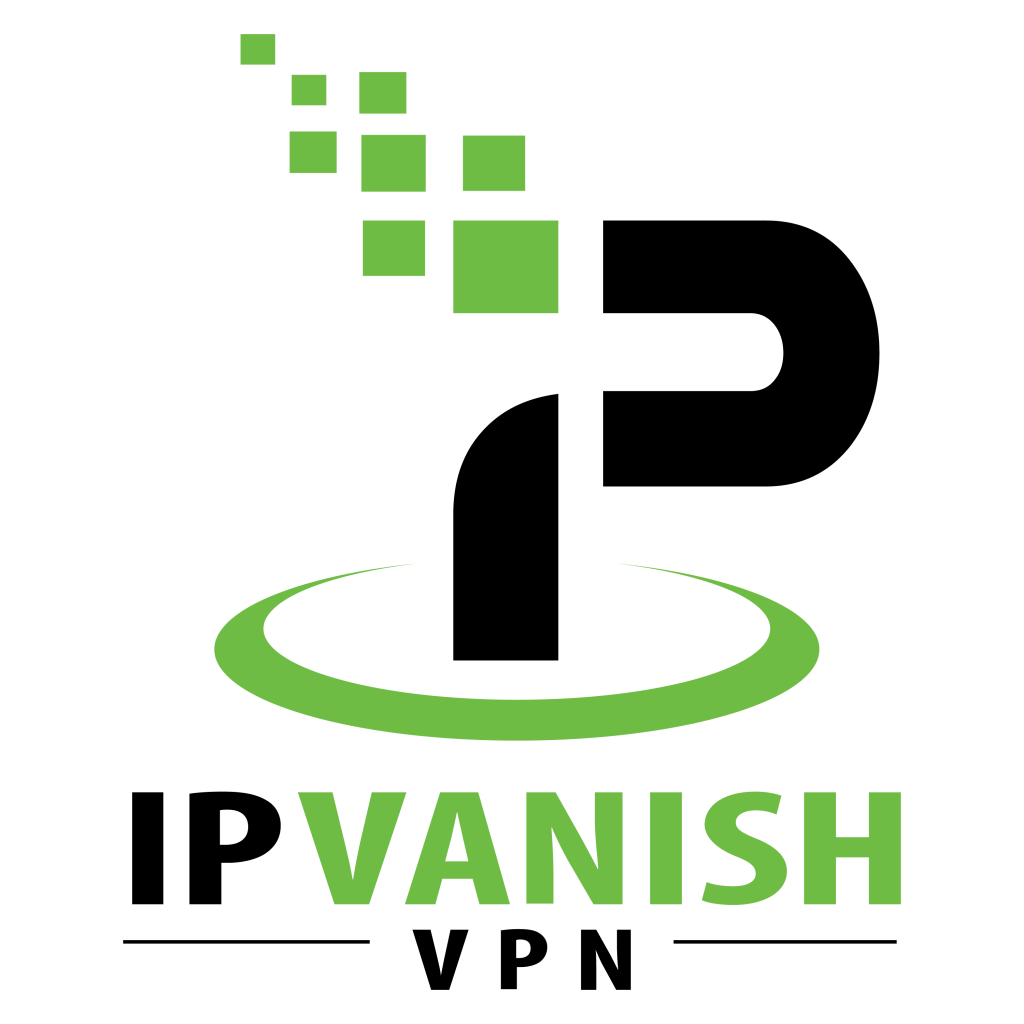 No.of. Servers: 1400 + servers in 75+ locations
Pricing: 1 Month ($5.00) | 3 Months ($4.50) | 12 Months ($3.25)

Hotspot Shield
Surf your favourite streaming service right on Apple TV with Hotspot Shield. It is available for routers and you can get it to take advantage of the internet on tvOS. With Hotspot Shield, you will get fast and secure access to almost anything. It will hide your real IP and encrypts your web traffic with military-grade encryption. So, no one including hackers, snoopers and ISP can steal your confidential data or browsing history. To begin with, you should check if your router is compatible with Hotspot Shield and then subscribe to the premium account. Upon connecting tvOS to the router, your device will get connected and secured. With Hotspot Shield on Apple TV, you will get unlimited bandwidth with the premium account.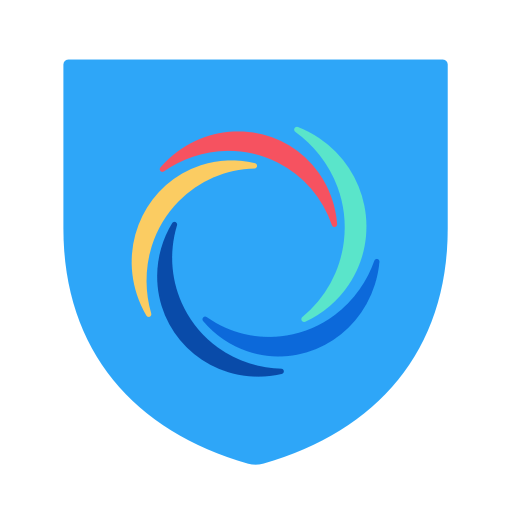 No.of. Servers: 3400 + servers in 80 locations
Pricing: 1 Month (€12.99) | 1 Year (€7.99)

ProtonVPN
Protect your tvOS contents while online with ProtonVPN. It is one of the best free VPN for Apple TV that works at the highest speed. The internet traffic of your device will be sent through an encrypted VPN tunnel to keep your passwords and other important data safe. It will keep your browsing history private and anonymous. tvOS users can, therefore, access or stream anything even without the internet censorship issues. ProtonVPN's speciality is it uses cyphers with Perfect Forward Secrecy. So, your encrypted traffic cannot be captured and decrypted at any point later. It maintains strict no-log policy and your information will not be shared with third-parties. With the integration of the Tor anonymity network, you can route your traffic using the Tor network and access the Onion sites.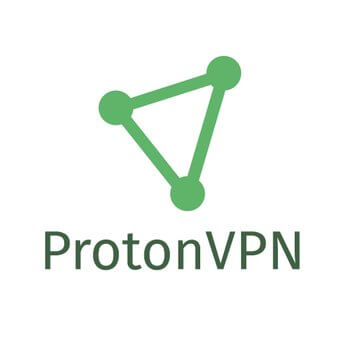 No.of. Servers: 846 servers in 50 locations
Pricing: Basic (€4.00) | Plus (€8.00) |Visionary (€24)

HMA
With HMA (Hide My Ass), your digital life on Apple TV is secured in the better way possible. It is the powerful VPN to use on tvOS and thereby access geo-restricted content. With router support, your privacy will be protected with HMA. All you need to do is to download HMA VPN on the router, configure it and choose a location to access it on tvOS. With this, you can stream your favourite contents at a lightning-fast rate without any buffering issues in HD quality. HMA on Apple TV lets you access the global contents while bypassing the censorship. It is unlike other VPN's as you can access it on all generations of Apple TV. With HMA, you will get smart kill switch, split tunnel, leak protection and random IP address. It keeps your Apple TV information protected with military-grade encryption.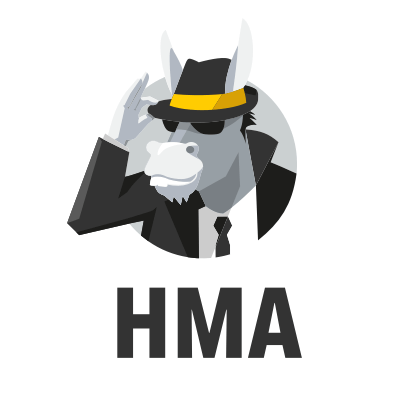 No.of. Servers: 830+ servers in 290 locations on 190 countries
Pricing: 12 Month (€5.99) |24 Months (€3.99) |36 Months (€2.99)

PrivateVPN
Yet another VPN service that can be used on Apple TV includes PrivateVPN. It helps you unlock and access anything while staying private on the web. PrivateVPN works at the lightning speed and you can access the web to the fullest extent. It lets you unlock the geo-restricted services and access it from anywhere in the world. Your connection will be undetectable as PrivateVPN has military-grade encryption. It will let you stay away from buffering and long waits. So, you can stream anything on tvOS on the go. PrivateVPN doesn't deal with complex setup and you can connect to the internet in a minute. It features 2048 bit encryption and thus Apple TV users can stream HD quality videos.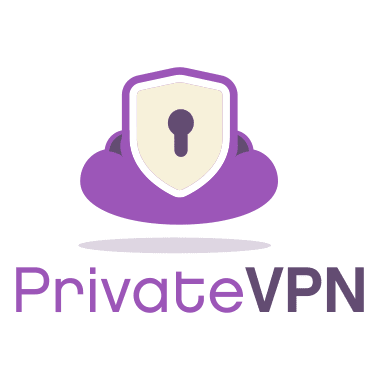 No.of. Servers: 100 + servers in 60 locations
Pricing: 1 Month ($7.67) | 3 Months ($4.88) | 13 Months ($3.82)

VyprVPN
Keep your internet connection in control on Apple TV with VyprVPN. It ensures your privacy and freedom while accessing the contents from the web. You will experience no connection drops with multiple encryption protocols, kill switch, DNS, etc. It is the best VPN for Apple TV to stream unlimited contents at a lightning-fast rate. VyprVPN is not only reliable but helps you combat censorship issues in a better way. By connecting to any of the VyprVPN servers spread across the globe, you can stream and download any contents. To use it on tvOS, you have to sign up for an account, get the VyprVPN app on your preferred device and connect Apple TV to it. With one click, you can control VyprVPN on the router to change the server location, protocols, etc. It ensures no-log policy,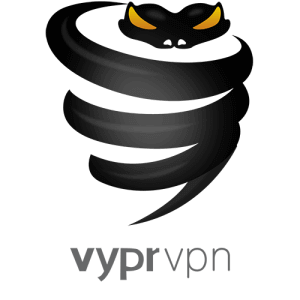 No.of. Servers: 700 + servers in 70+ locations
Pricing: 1 Month ($12.95) | 1 Year ($3.75) | 2 Years ($2.50)

Surfshark
Defend your online privacy and security on tvOS with Surfshark VPN. It is the best Apple TV VPN to access internet contents to the fullest. With Surfshark's you will get a VPN as well as DNS service. With Smart DNS, tvOS users access location-specific services like Hulu, Netflix, Disney Plus, and lots more. To get it, all you need to do is to sign up with Surfshark account, turn on smart DNS feature, and activate it. In order to get an additional layer of security, you shall set up Surfshark on the router. It features kill switch, DNS and leak protection, AES 256 GCM encryption, IKEv2/IPsec, etc. Unlike other VPN, it includes ad-blocker, whitelister, and more.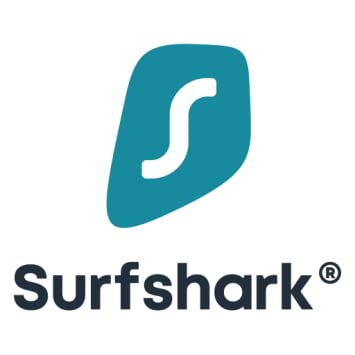 No.of. Servers: 1700+ servers in 63 locations of 6 continents
Pricing: 1 Month (€9.89) | 12 Months (€4.99) |24 Months (€1.85)

Our Opinion
No matter if you want to access the web or stream geo-restricted contents on tvOS, a VPN will be helpful in all cases. Instead of introducing you to the best free VPN for Apple TV, we have covered the paid ones here. We highly recommend you choose the premium version of any VPN if you want to secure your device information. Above all, some of the VPN for Apple TV discussed here supports setting up VPN on the router while others have a dedicated router that comes pre-installed with the VPN itself. Choose according to your need.
Which is your pick from the list of best VPN for Apple TV? Let's hear it from the comments section. Find this page useful? Follow us on Facebook and Twitter for more such article updates.
Was this article helpful?