In the last decade, online privacy is one of the most unsolved things. Browser like DuckDuckGo tells their customers that they are not tracking any user data. Though the browsers claim this, using a VPN app is always recommended as VPN revolutionizes our way of browsing. In fact, VPNs changed our presence on the internet. In this article, we will let you know everything about IPVanish VPN, one of the best VPN in the market along with its Pros & Cons, Pricing, Performance and Features.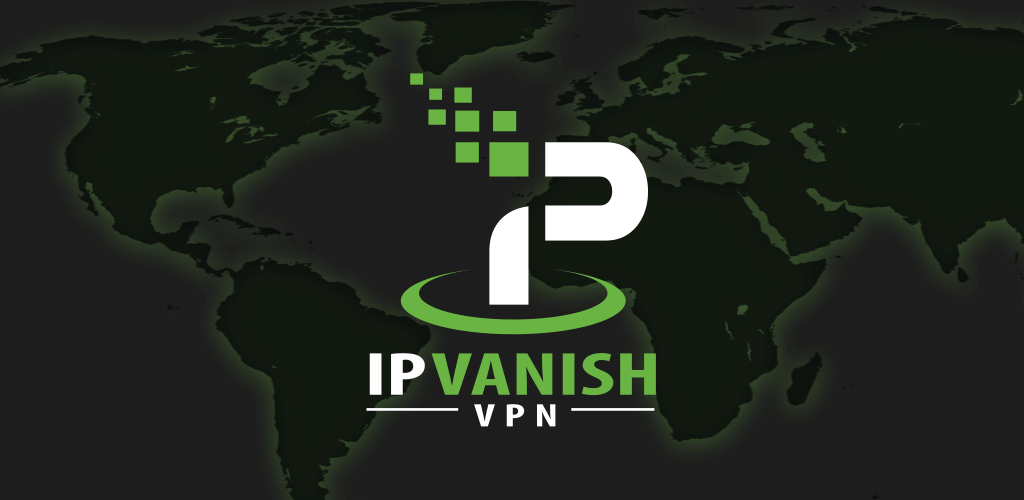 IPVanish VPN Overview
| | |
| --- | --- |
| No. of Countires | 51 |
| No. of Servers | 1300 |
| No. of Devices | 10 |
| Torrenting | Allowed |
| Kill Switch | Automatic |
| Split Tunneling | Enabled |
| Encryption | AES 256-bit encryption |
| Logging | No-Logs Policy |
| Customer Support | Live Chat, Email, and Support Centre |
| Available in China | No |
Pros
Kill Switch
Automatic IP address cycling
Split Tunneling Support
Strong Encryption
Simultaneously connect 10 devices
Cons
Poor Interface
High Cost
No Bitcoin Support
No built-in Ad-Blocker
Customer Support is not the best
IPVanish VPN: Pricing
IPVanish VPN has three types of plans. Like all the VPN services, you will get a cheaper rate when you subscribe to a long term plan.


| | |
| --- | --- |
| Time Period | Price |
| One Month | $10.00 per month |
| Three-month Plan | $26.99 ($8.99 per month) |
| One Year Plan | $77.99 ($6.49 per month) |
IPVanish VPN will accept payments from Credit Card services like Visa, Master Card, Delta, Visa Electron, American Express, Discover, JCB card and PayPal.
There are no lifetime plans offered by the IPVanish VPN. If you are a person seeking a VPN which is available for free, then you can't have the IPVanish VPN as it offers no plans at free of cost.
If you are really desperate to use the IPVanish VPN for free, there is a way to do it. Buy any of the IPVanish VPN plans on their official website. Cancel the subscription before the 7th day of your billing, your money will be refunded with a 7-day period.
Other than this, iOS users get a free trial for 7 days. You can't get a refund if you buy the subscription on the App Store.
Supported Devices
IPVanish VPN is quite popular VPN and it can be downloaded on most of the smart devices.


| | |
| --- | --- |
| Mobile Devices | Android, iOS, Windows |
| Computers | Mac, Windows, Linux, Chromebook |
| Streaming Devices | Amazon Fire TV Stick, Roku |
| Other Devices | Routers |
Server Locations
IPVanish VPN has more than 1300 servers in 75+ locations. This includes 51 countries all around the world. In IPVanish VPN, you can't find a location that has only one server. At each location, there will be two servers at least. In the US alone, IPVanish VPN has a total of 656 servers. You can find more than 50+ servers in popular locations like Los Angles, Atlanta, New York, London, Amsterdam, and Sydney.
Though the IPVanish VPN is not having the servers as much as NordVPN and Express VPN, it will serve you one of the best VPN services in the world. HIgher the servers count lower the overcrowding. Currently, IPVanish VPN has around 40000+ IPs. With the 1300+ servers, it can easily manage the IPs.
Torrenting and Streaming Services
IPVanish VPN offers unlimited P2P connections, so it is not a sin to say that the VPN can be used for torrenting. Like every other VPN, torrenting is a bit slow. If you want high speed for torrenting, you may look for the alternatives.
In streaming platforms, you can unblock Sling TV and Fox. You can't unblock popular streaming platforms like Netflix, Hulu, and Amazon Prime Video. Netflix is one of the best streaming platforms and at the same time highly geo-restricted.
Not all the VPNs can unblock the Netflix geo-restrictions and IPVanish VPN is not an exception. If you want to unblock popular streaming platforms, you may opt for NordVPN or some other alternatives.
Kill Switch
Kill Switch will automatically terminate all the internet traffic if your VPN suddenly stops working or turned off without any prior notification.
This will maximize your internet privacy and anonymity. But this feature is available only on macOS, Windows, and Android. It is not available for iOS smartphones.
Split Tunneling
Enabling the Split Tunneling feature will leave you with better control over the VPN and your ISP (internet service provider).
You can use Split Tunneling if you want to use your data directly from your ISP rather than through the VPN. Some highly geo-restricted sites like Netflix won't allow you to stream content through the VPN.
In those cases, you can use Split Tunneling. Go to Settings and click on Split Tunneling. Choose the apps that you want to use your data directly from your ISP. The next time you open the app, the VPN will not monitor your activity in that particular app.
IPVanish VPN: Encryption
IPVanish VPN has mentioned on its website that they have the best VPN encryption on the planet. It may or may not be true due to the advancements in today's tech world. The VPN is secured by 256-bit AES encryption. This is the same encryption used by the US government to protect confidential data.
AES means Advanced Encryption Standard, it is a cipher algorithm used to encrypt data. It works smoothly on software, hardware and supports 128, 192, and 256-bit encryption.
The number 256 in the encryption code refers to the length of the encryption key. To get the correct encryption, one need to try 2 to the power of 256 combinations. In this way, IPVanish VPN is encrypted effectively and you can get a professional layer of security.
Logging Policy
As mentioned on the website, IPVanish VPN is not storing any logs. They are very clear with no-logging policy. They don't keep any records of the user traffic and user data.
However, in 2016, a Reddit user claimed that the Highwinds Network Group which is owned by StackPath, the company behind IPVanish VPN, kept logs of the users in spite of no-logging policy. Though the spokesperson from the company doesn't reveal any information regarding this issue.
DNS Leak Protection
DNS (Domain Name Service) is used to translate the URL into an IP address so that your computer can communicate. Without the DNS, your computer can't display what's on the website or URL. A DNS Leak is that when the requests to translate the URL will somehow end up in someone's DNS server.
This is treated as a private data breach. Whoever owns the server will own your data. The IPVanish VPN comes with built-in DNS Leak Protection. The VPN will not leak any of your DNS information.
If you want to check it for yourselves, try the site dnsleaktest.com with and without the VPN.
Customer Support
The customer support of IPVanish VPN is not that great when compared to other services. In the live chat option, you first need to chat with the IPVanish VPN bot. This may be annoying to some users. Replying to the autonomous bot is one of the most irritating things.
After connecting to the live chat, you may need to wait for at least a minute to get a reply from the customer support. Sometimes you may get incorrect information. The live chat is not up to the mark.
The email support is also not the best. You will never get an instant reply or a quick reply. It will take 1-2 days. Within that period, you will forget what is your problem.


However, their Support Center is far better from the other two services. You can search for your query, explore FAQs and Support Categories. You can find solutions to all your queries. The solutions are explained in simple English and are understandable to beginners.
IPVanish VPN in China
IPVanish VPN is not available in China. The VPN is not that stronger to bypass the Great Firewall of China. The Great Firewall of China is one of the best in the business. IPVanish VPN is yet to break the Great Firewall.
If the IPVanish VPN has users like NordVPN or any top VPNs, it will expand its VPN services on China too. With around 40000 IPs, IPVanish VPN is doing great.
Performance and Speed Test
Using a VPN will slower your data transaction to some level. You can't get the 100% performance from a VPN. This is applicable to all the VPNs. Since you are getting your data from a VPN, the download speed and upload speed will decrease.
Speed Test in different servers
With the 100 Mbps internet connection, IPVanish VPN clocks a download speed of 82.65 Mbps and upload speed of 43.45 Mbps in the Amsterdam server, Europe.
New York (US Server)
Ping: 133 milliseconds
Download Speed: 34.71 Mbps
Upload Speed: 24.72 Mbps
London (UK Server)
Ping: 56 milliseconds.
Download Speed: 80.24 Mbps
Upload Speed: 42.15 Mbps
Hong Kong (Asia Server)
Ping: 341 milliseconds
Download Speed: 7.61 Mbps
Upload Speed: 5.88 Mbps
The results may vary according to your location. But you can't judge the VPN by its speed. You need to check numerous factors before buying a VPN like cost, no. of servers and much more.
User Experience
IPVanish VPN is the best VPN for beginners as it is having the easiest navigation. You don't need to set up any advanced settings in the VPN. If you want you can fine-tune the VPN settings.
When you open the VPN for the first time, it will show you the optional tutorial to show how the VPN works. If you want you can use the tutorial for better navigation or you can skip the tutorial. It is very easy to change the servers from one location to another location.
You need to choose your desired location, IPVanish VPN will choose the fastest server in that location for you. In IPVanish VPN, there is also a map view available, if you want you can use the map view to choose the location. In the map view, you can get the diverse locations available on the IPVanish VPN.
You can connect to the VPN on the main page itself with a single click. Though the VPN is best for beginners, you can do a lot of customization options. You can explore the advanced and hidden features in the IPVanish VPN if you know a few things about VPN.
Does IPVanish VPN have an Ad-blocker
No, IPVanish VPN has no built-in ad-blocker. If you want to block ads, you need to install any third-party apps. Ad-blocker is a default feature in the VPNs even though the IPVanish VPN doesn't have any built-in ad-blocker. Maybe in the future, we can have an in-built ad-blocker from IPVanish VPN.
Like the absence of an ad-blocker, there is also another feature that is missing in IPVanish VPN. It doesn't have Chrome Extension and Firefox Extension. For computers, you need to install the IPVanish VPN app. Considering these missing features. IPVanish VPN is treated as a tier II VPN.
IPVanish VPN Not Working
While using the IPVanish VPN, you may face some issues like not connecting to the internet, suddenly disconnecting, can't switch on the VPN and many issues. To sort out these issues, you need to do some essential things. If you have any such issues, try the following.
Restart your device and try again
Change the server and try again
Try changing your DNS server configuration
Change your VPN protocol and try again
Still, your issue is not solved, try contacting the Customer support of IPVanish VPN.
Is IPVanish worth buying
By considering as a whole, IPVanish VPN is worth buying. But if you are a fan of streaming service, IPVanish VPN will not deliver your expectations. You may look for alternate VPNs. When the cost of other VPNs is taken into account, IPVanish VPN is cheaper.
One of the attractive points in the IPVanish VPN is that it manages its server on its own rather than renting it. It is one of the cheapest VPN in the market. IPVanish VPN is definitely not the best of all the VPNs, but it serves you for what you spend.
Ready to protect yourself with IPVanish VPN? Let us know your feedback in the comment section below. For more related stuff stay connected with us on Facebook and Twitter.
Was this article helpful?