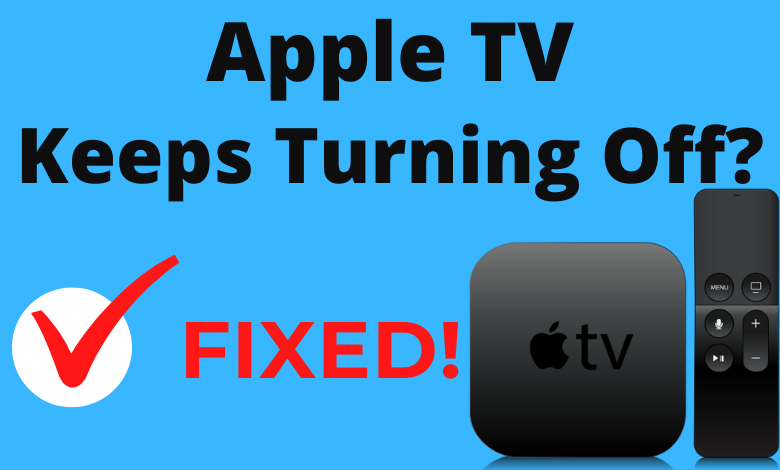 Apple TV is one of the best streaming devices which you can use to watch movies, TV shows, and media content on your TV via the Internet. Unfortunately, Apple TV keeps turning off is a prevalent issue among many users. There are several reasons that cause Apple TV to keep turning off and restarting randomly. The most common reason is outdated iOS, software issues, and hardware issues. Due to this, you may miss out on your favorite shows, movies, apps, and shows. Don't worry. It can be fixed easily. In this article, let us discuss the solution that will help you to resolve the Apple TV that keeps turning off.
Ways to Fix Apple TV Keeps Turning Off
Restart the Apple TV
Reset your Apple TV
Check Sleep Timer
Unplug Apple TV from the Power Source
Update your Apple TV
Check for App Update
Restart your Apple TV
The first and the easiest option to fix an error on Apple TV is a simple reboot. Follow the below step to restart your Apple TV.
Method 1
[1] Hold down the Menu and Home screen button on your Apple TV remote.
[2] Remove your finger once the light on the Apple TV flashes.
[3] When you see the Apple TV light flashes, it indicates that the device is restarting on its own.
Method 2
[1] Go to Settings on Apple TV.
[2] Select General/System.
[3] Click Restart.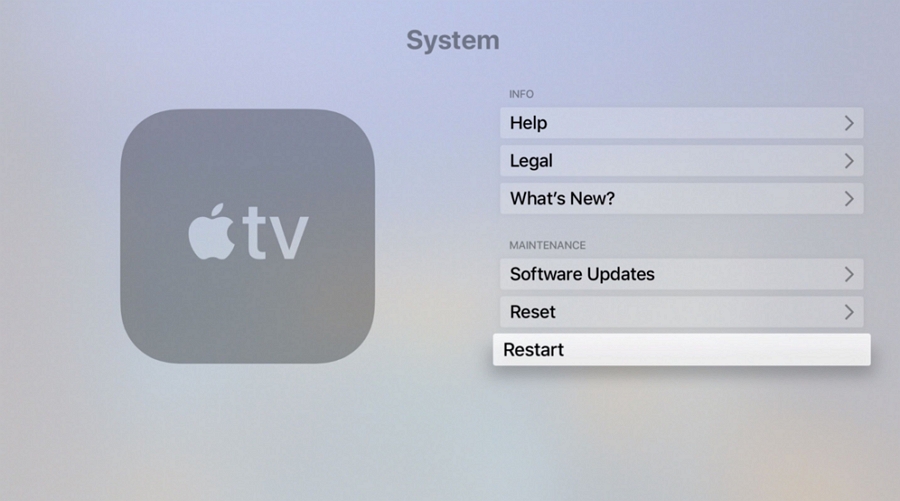 Reset your Apple TV
Resetting your Apple TV will also help to fix the keeps turning off issue.
[1] Open the Settings app.
[2] Go to System and click Reset.
[3] Select the Reset option, and your Apple TV will reset automatically.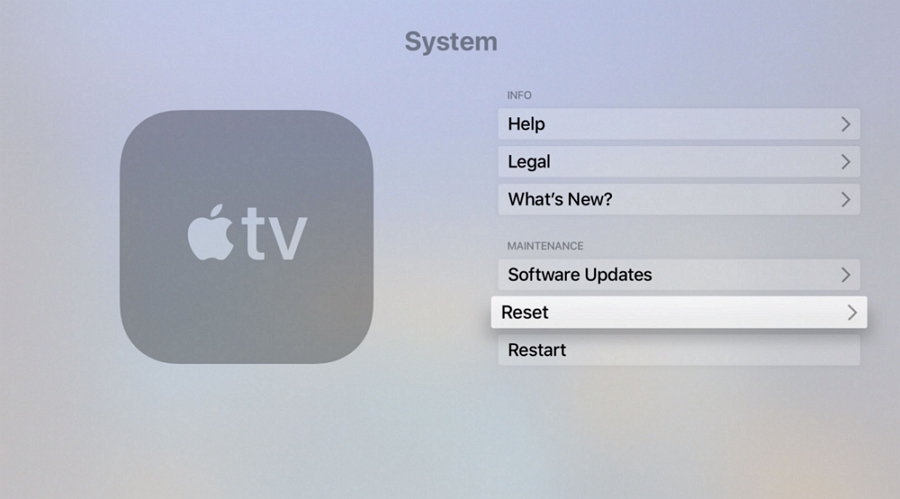 Once you reset your Apple TV, all your settings will be reset. You can change the settings to your preference again.
Check Sleep Timer
You can also check your Apple TV sleep time and extend the time according to your preference.
[1] Open the Settings app on your Apple TV.
[2] Go to General.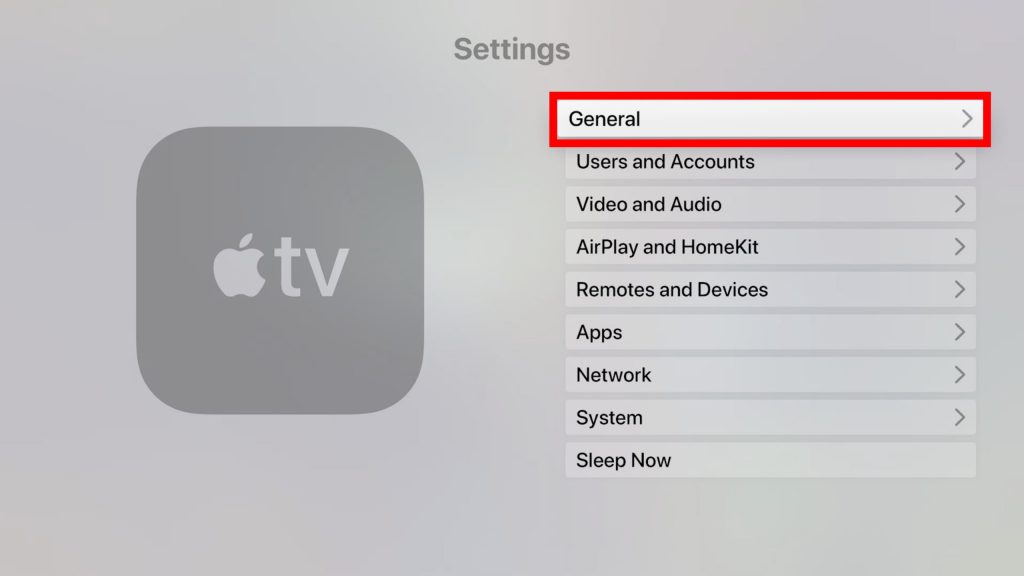 [3] Select Sleep After.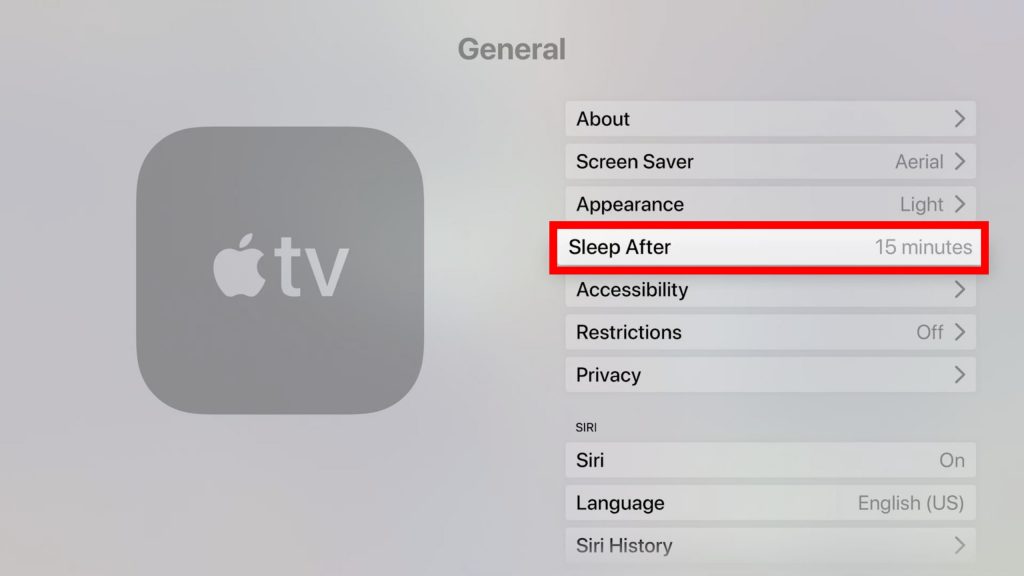 [3] Choose the time or click Never to keep it awake at all the time.
Update Apple TV
Try updating your Apple TV operating system to the latest version to fix the issue.
[1] Open the Settings menu.
[2] Choose System.
[3] Select Software Updates and check for the updates.
[4] Select Download and install and wait till your Apple TV starts to update.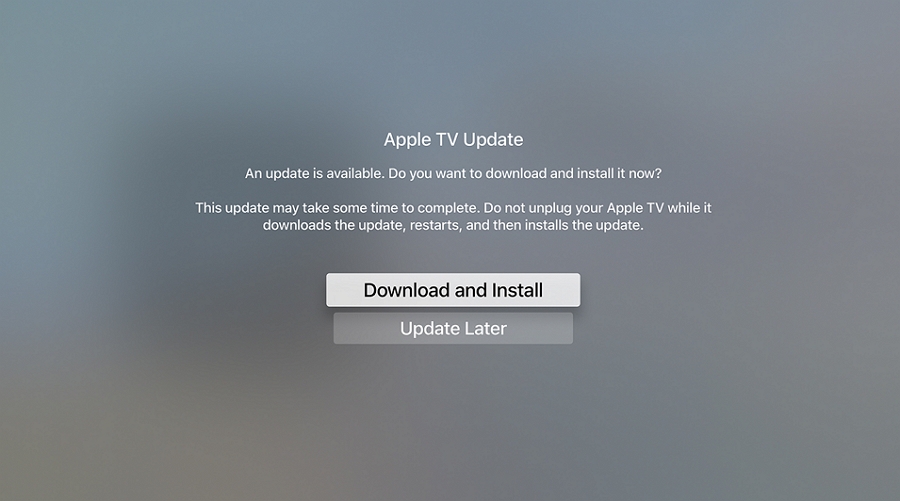 Unplug Apple TV
Unplugging your Apple TV and then plugging it back may also fix this problem.
[1] Unplug your Apple TV from the power source.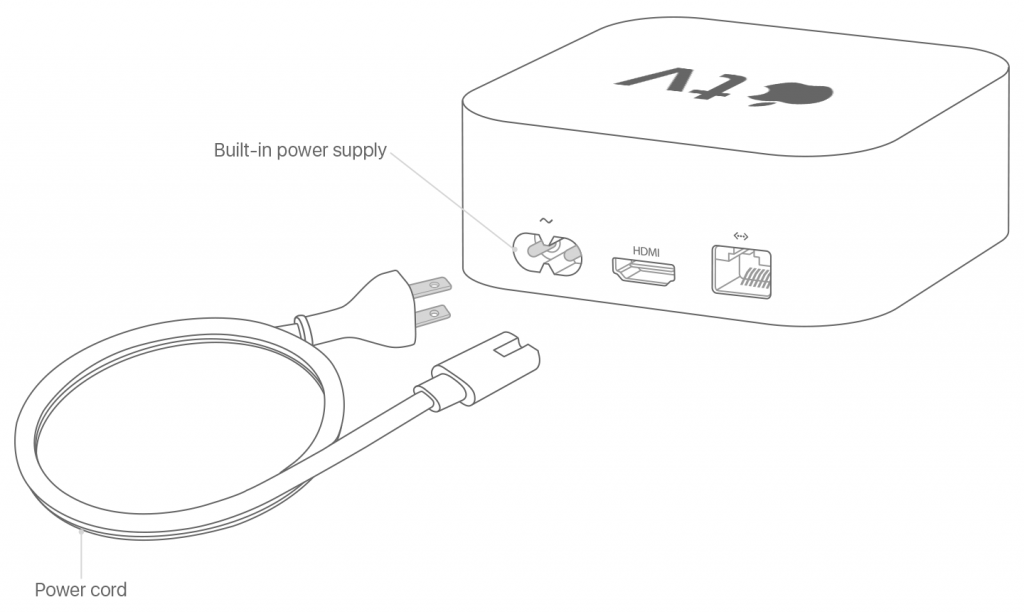 [2] Wait for 60 seconds.
[3] Plug the cable back and check whether the problem exists or not.
Check for App Updates
Updating the app could also resolve the Apple TV turning off issue. The outdated version of apps may also cause some minor bugs and errors.
[1] Open the Settings app on your Apple TV.
[2] Navigate to System and select Software Updates.
[3] Select Automatic Update to ON.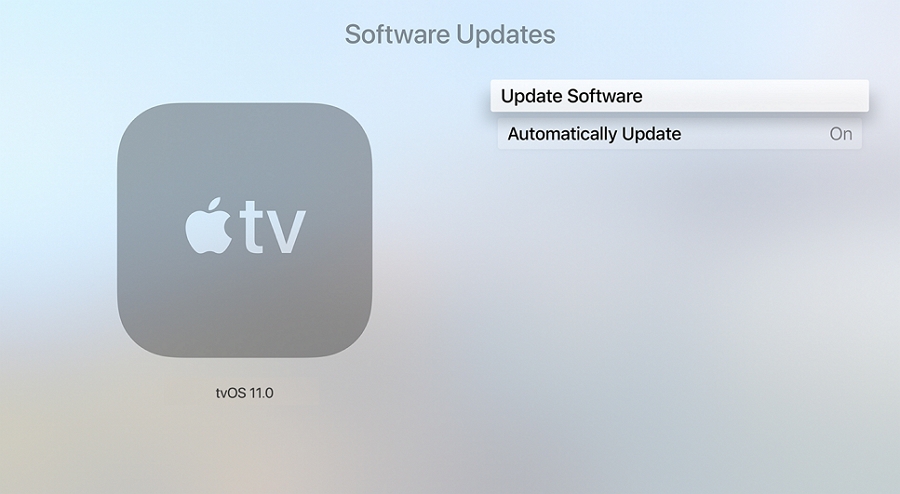 In most cases, any one of the above fixes will resolve the Apple TV turning off issue. If the above solutions haven't fixed the issue, contact the Apple support team for more help. Have you found this article really useful? Share your opinion as comments. Visit us on Facebook and Twitter for more useful articles.
Was this article helpful?