Chromecast
Google
How To
How to Fix HBO Max Not Working on Chromecast
Stream you favorite show HBO Max using a Chromecast device. Try to fix the glitches if its not working.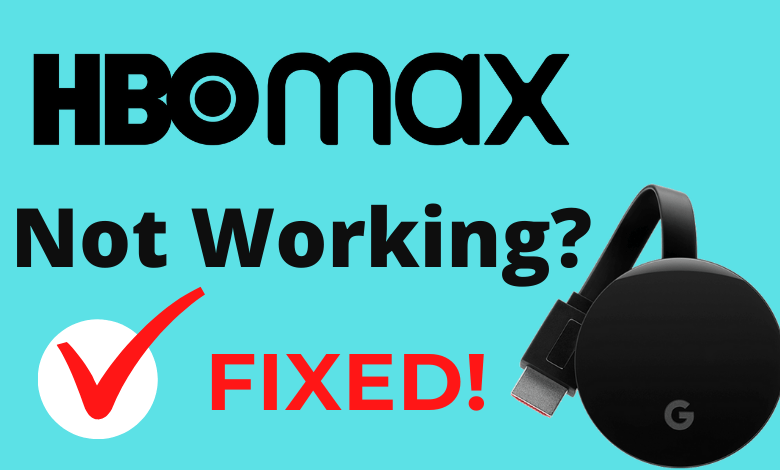 HBO Max is a streaming service that you have to subscribe to stream its content. Chromecast is a simple device that allows you to stream your favorite HBO Max app content on the TV. However, like other streaming devices, you may face several bugs and glitches while casting HBO Max. In that scenario, here are the solutions that will help you to fix HBO Max not working on Chromecast.
Ways to Fix HBO Max Not Working on Chromecast
Below are some ways to fix HBO Max Not Working on Chromecast.
Connect the devices to the same network
Check and reset the WiFi network
Update HBO Max app
Update Chromecast device
Re-login to HBO Max account
Use Chrome browser
Change Chromecast name
Check HBO Max server
Reset the Chromecast device
Report the problem to HBO Max
[1] Connect Devices to the Same Network
HBO Max will not work on Chromecast if the devices are connected to a different network. So make sure you have connected your streaming device and the Chromecast to the same network. Then only smartphones can detect your Chromecast for casting. If you face the same issue even after connecting both the devices to the same network, move to the next one.
[2] Check and Reset Your Network
HBO Max demands at least a constant internet speed of 5 Mbps to stream HD shows. An issue will arise if the internet connection speed is too low. Check the internet connection speed of your WiFi network and upgrade to a bigger plan if it is too slow. On the other hand, disconnect the devices connected to the WiFi network you are using.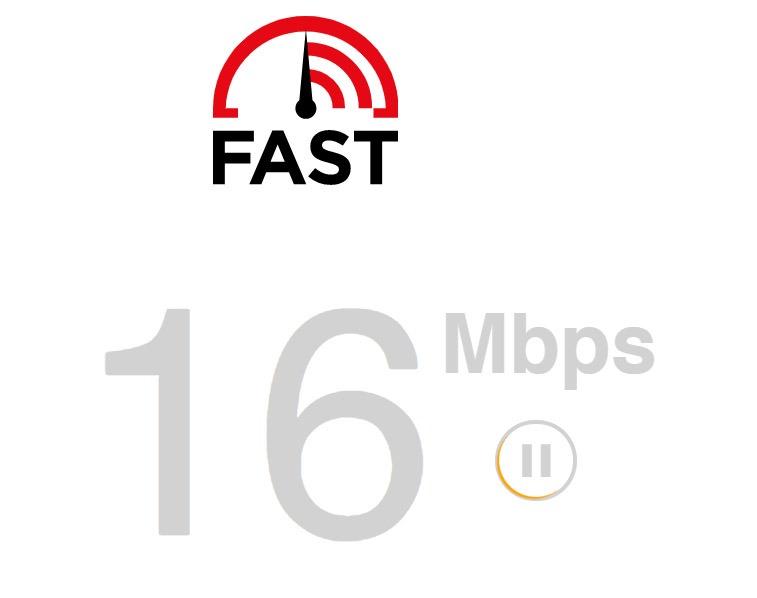 [3] Update HBO Max
Most of the time, you might face issues in casting if you're using the outdated version of the HBO Max app. Therefore, try to cast after updating your HBO Max app.
Android:
[1] Open Google Play Store on your mobile.
[2] Click on My Apps & Games and locate the HBO Max app.
[3] Click the Update button next to the app.
iOS:
[1] Open your AppStore in your iPhone.
[2] Locate the HBO Max app using the search bar.
[3] Click the Update button next to the HBO Max logo.
[4] Update Your Chromecast Device
Like the HBO Max app, you may also face issues with the old firmware version of Chromecast. So make sure to update your Chromecast device regularly to cast the media without any error.
[1] Connect your Chromecast device to your TV to make sure it is connected to a network.
[2] Head over to your Streaming Device.
[3] Open Google Home -> choose your Chromecast -> hit the Settings option.
[4] Finally, choose the Reboot option, and the Chromecast device will reboot to install any pending updates. 
[5] Re-Login to Your HBO Max Account
In some cases, your Chromecast will not function properly due to temporary bugs and glitches. That's when you'll be unable to cast your stream on Chromecast. You can fix this issue by logging out of the HBO Max account and logging in after a while.
[1] Navigate to the HBO Max app on your streaming device.
[2] Click on your Profile -> Settings. 
[3] Click Sign Out.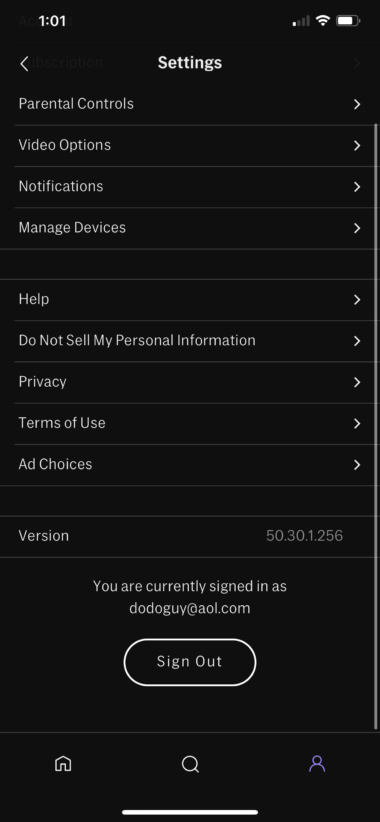 [6] Use Chrome Browser
While using the desktops or laptops to cast HBO Max on Chromecast, you have to use the latest version of Chrome browser. It has a built-in feature to cast your screen to Chromecast. In Chrome, the cast icon will appear at the top right corner. You can find various options to cast your screen by clicking the icon.
[7] Change Your Chromecast's Name
If you have named your Chromecast device with special characters, the HBO Max app may find it difficult to detect your device. In such cases, you can avoid using special characters or emojis in your Chromecast device name. It's always better to name the device with one word to detect it easily. To fix this issue, rename your Chromecast device and check if it's working.
[8] Check HBO Max Servers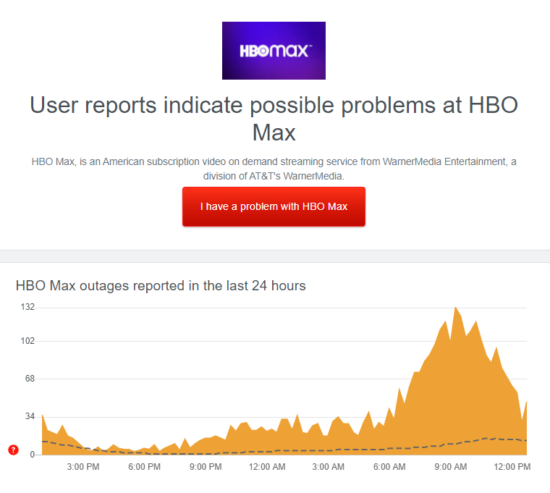 If your HBO Max is not working on Chromecast, you have to check the HBO Max servers. You can use a third-party site named Downdetector to find out the history of issues faced in the past, and it provides you with information on the status of HBO. Most of the time, HBO Max will not work on Chromecast even if the servers are down. You cannot fix server-related issues from your side. In such scenario, all you have to do is wait until the servers get back to their normal state.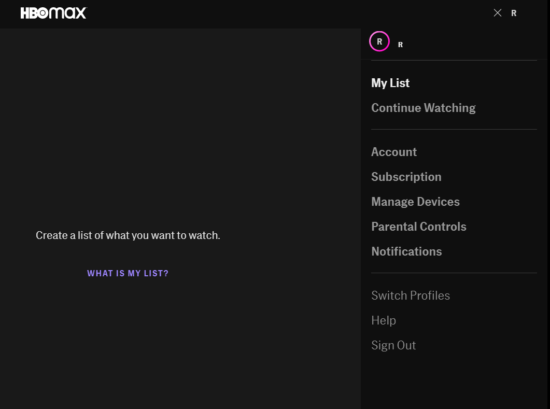 [9] Reset Your Chromecast Device
The last option to fix HBO Max not working on the Chromecast issue is resetting the Chromecast device. After reset, set up the device using the Google Home app and then try casting the HBO Max app.
[10] Report the Problem to HBO Max
If you encounter any trouble even after trying several fixes, contact the HBO Max application's Customer support. Explain to them your problem and make sure you have provided the account details, model of your Chromecast device, and name the shows you are trying to cast.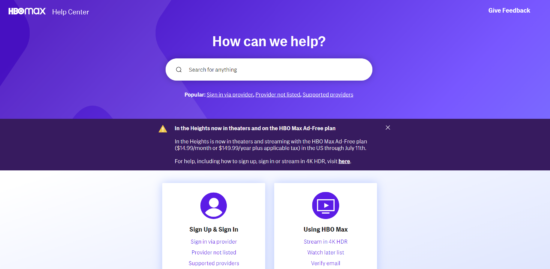 Movies and TV shows are a major part of our entertainment and relaxation. We can use the HBO Max application for such purposes. If your HBO Max is Not Working on Chromecast, it may be due to small technical glitches. However, there are solutions for every problem, and those solutions are discussed above. Try them and enjoy streaming your favorite show on the device.
Follow Techowns' Facebook and Twitter pages to stay connected with us.