Disney+ or Disney Plus is a much-anticipated video streaming service of Disney and it is regarded as the new competitor for streaming services like Netflix, Hulu and Amazon Prime. It offers a wide range of movies and TV shows owned by all Disney brands. It includes animated movies, Pixar animated movies, Marvel Studios, Star Wars, National Geographic and 20th Century Fox. Even though the library isn't as large as Netflix, it is the home to a massive library of Disney's content, Star Wars series and the upcoming Marvel movies.
Disney+ Available Countries
Launched on November 12, 2019, it is currently supported in countries like Canada, Netherlands, United States, Puerto Rico, Australia and New Zealand. For countries like the United Kingdom, Austria, France, Ireland, Italy, Spain, Switzerland and Germany, the service will be rolled out on March 24, 2020. Over the next two years, the service will be rolled out worldwide. According to the statement released by the developers, the titles inside the Disney+ may vary depending on the country.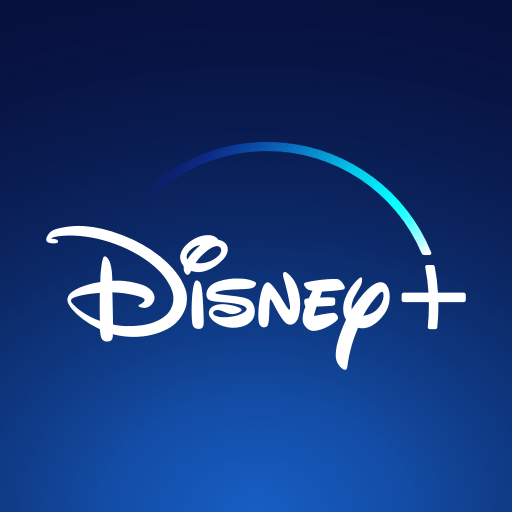 How much does it cost?
Currently, Disney+ costs $6.99 per month and $69.99 per year in the US. While comparing with Netflix (starts at $8.99 per month), the cost of this app is considerably cheaper. You will get 7-day free trial on both plans.
Along with these two plans, they also offer another bundle package priced at $12.99/month. By subscribing to this bundle, you will also get access to ESPN+ and Hulu along with the Disney+ service.
However, the price of the subscription will vary depending on the location. For example, Disney+ in Canada costs $8.99 per month and $89.99 per year. The price is also similar in other countries like Spain, Ireland, France, Germany, Austria and Switzerland.
Supported Devices
When it comes to compatibility, Disney+ supports all kind of platforms including smartphones, tablets, gaming consoles, smart TVs, and streaming devices. You can also stream this service through web browsers on your desktop or laptop. Here is the list of supported devices:
Android mobiles/tablets
iOS (iPhone/iPad)
Android TV
PlayStation 4
Chromecast
Samsung Smart TVs
Windows 10
Chromebook
Web browsers (desktop/laptop)
Note: Single subscription on Disney+ can be streamed on 10 devices and 4-devices simultaneously.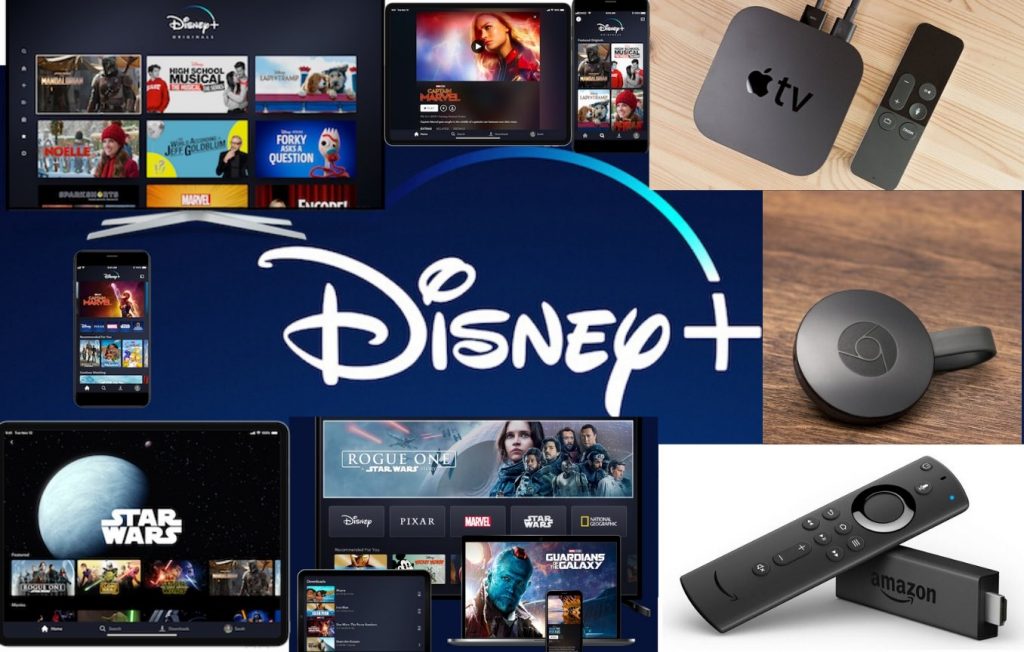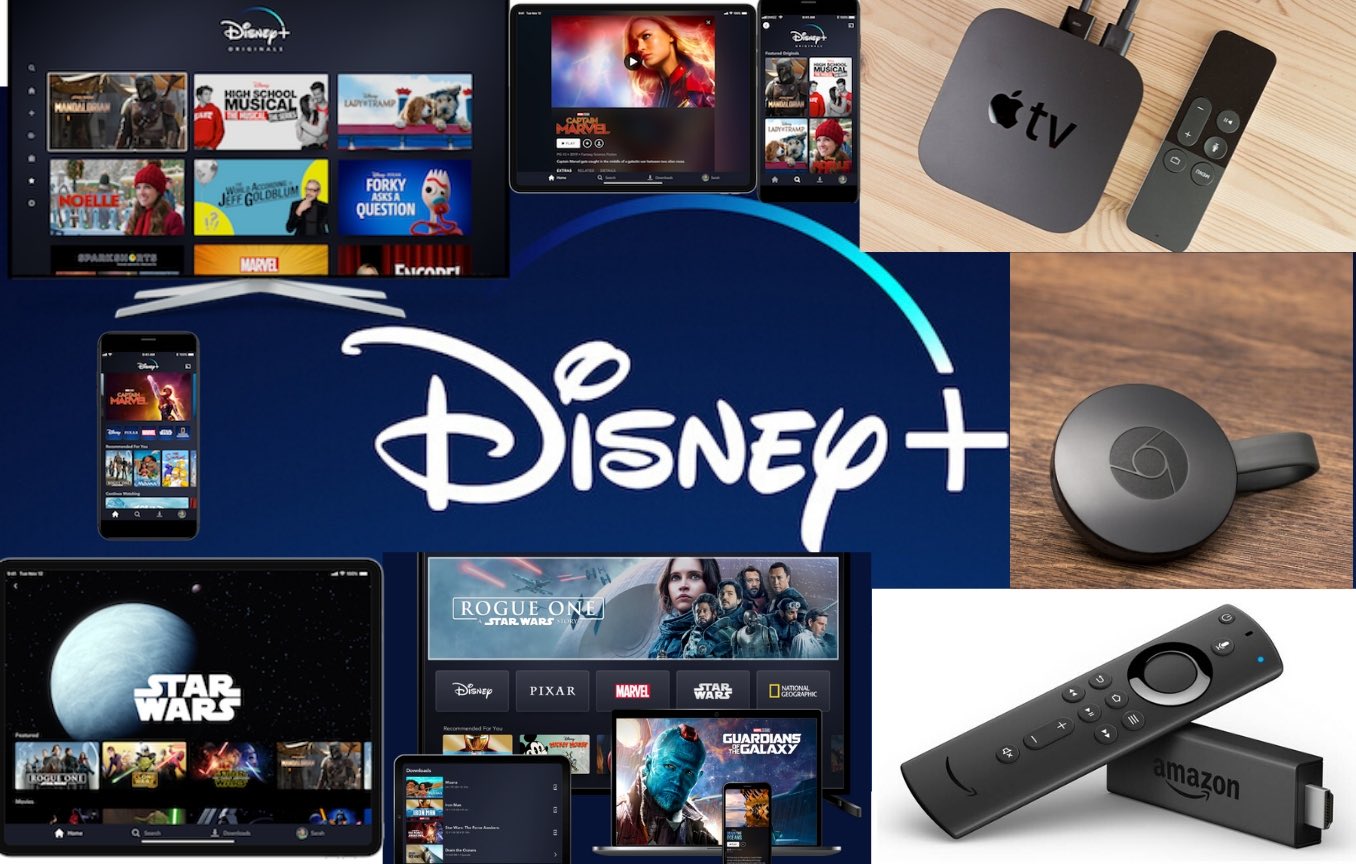 What you can watch on Disney+?
As mentioned earlier, you can watch all the exclusive contents from Marvel studios as well as the Star Wars franchises. It also 18 titles from Pixar, 500 movies from its library, 13 animated classics from its Vault, 7000+ episodes of Disney TV, 25 original series, 10 original movies and 250+ hours of National Geographic.
All the media inside the app can be streamed up to 4K HDR. You can also create different profiles to inside the app for different users in your household. Just like other streaming services, Disney+ also has parental controls support and offline streaming.
With the parental controls, you can restrict your kid from watching the unwanted content or spending too much time in the app. Meanwhile, the offline viewing lets you download your favourite shows on your smartphones and stream it on the go.
How to Sign Up for Disney Plus?
It is very easy to sign up for the Disney Plus service.
(1) Open a web browser (recommended: Chrome) on your mobile and PC.
(2) Visit the official website of disney+.
(3) Click Start Your Free Trial and select either $6.99 package or $69.99 package.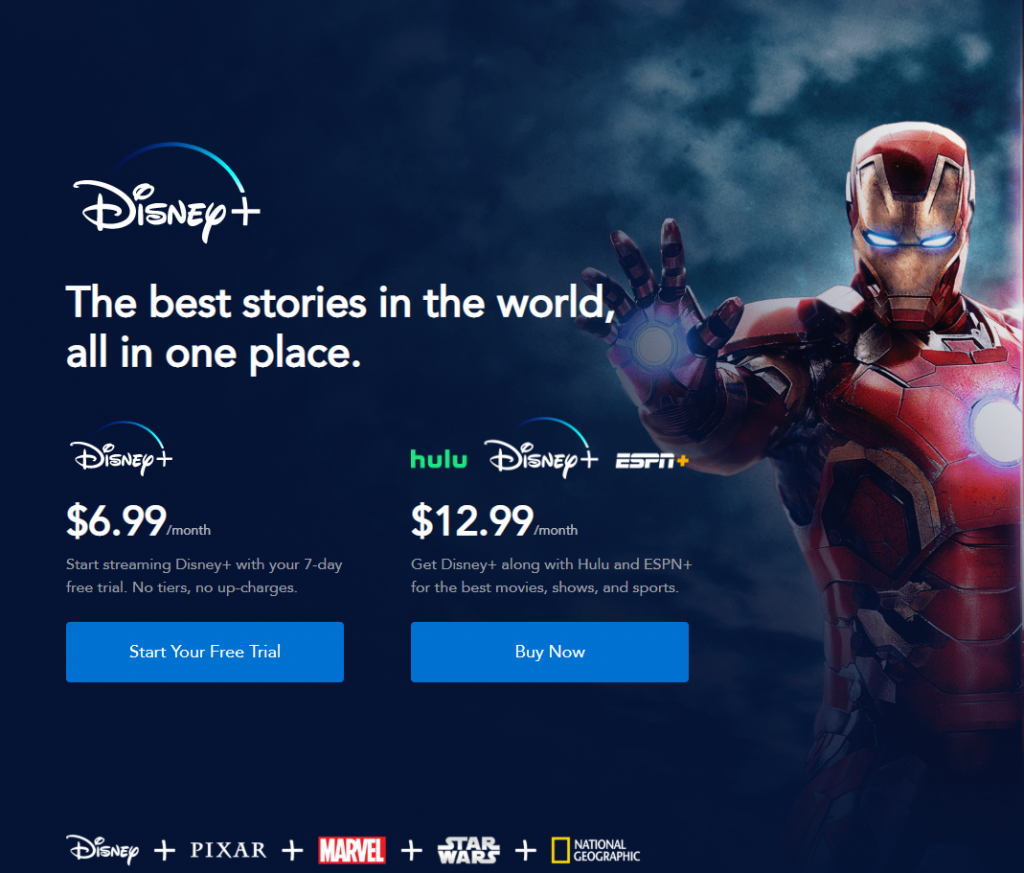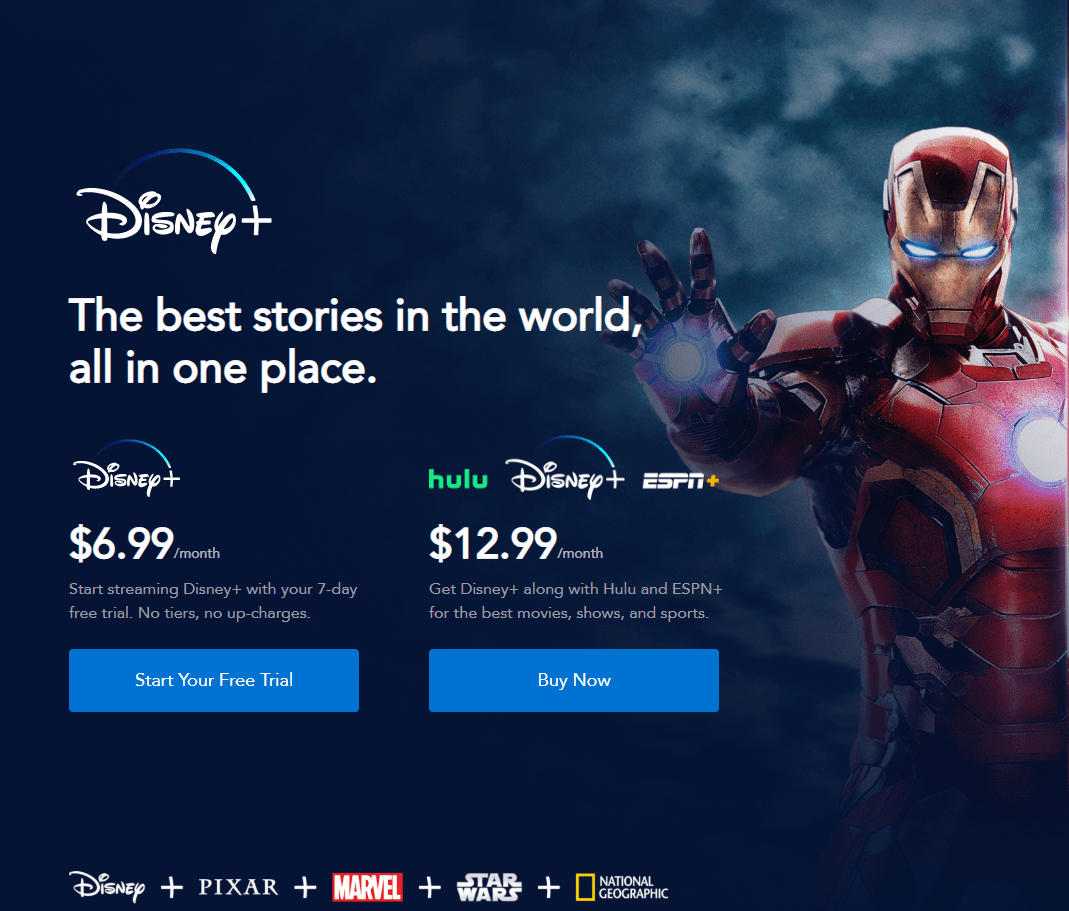 (4) Enter the email ID that you want to use for Plus account.
(5) Agree with the terms and conditions of Disney Plus and enter a strong password on the next screen.
(6) Tap Continue and enter your payment information.
(7) Tap Agree & Continue to complete the process.
NOTE: You will not be charged until the trial period. If you're not satisfied with the Disney+ features, cancel the subscription before the trial period to avoid the automatic charge.
Is it possible to watch Disney+ outside the supported countries?
Yes and no. There is a possibility of streaming Disney+ outside the supported countries with the help of a strong and trustable VPN service. But, we aren't sure whether it is possible or not. If you decided to stream this app with the VPN, we recommend you to use paid services.
Is it worth buying?
Yes. It is an ideal service if you want to stream media from Disney branded networks. Download this app and get access to new movies, TV shows, documentaries, animates classics and much more from the comfort of your couch.
Do you want to share anything about this app? Use the comments section. Follow our Facebook and Twitter to get the latest updates.
Was this article helpful?