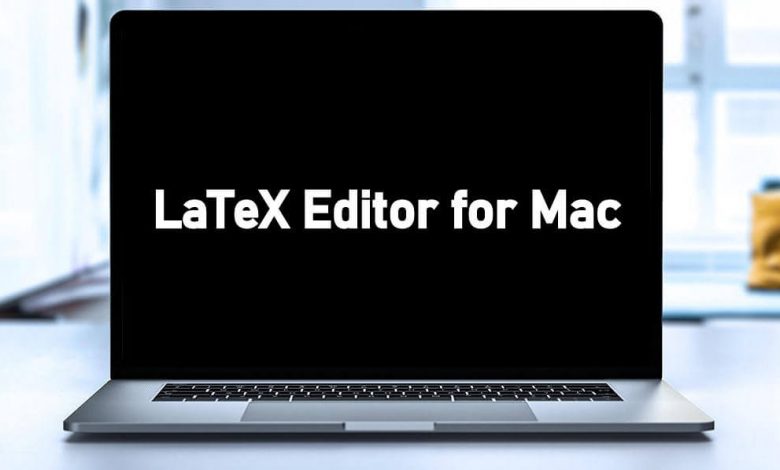 Documents are used in the digitized format in every other place. So, having a LaTeX editor resolves so many issues. It is one mandatory thing on the desktop to make your documents look professional with the help of markup language. There are lots of document editing tools available and most of them are based on the WYSIWYG approach. However, LaTeX editors are quite different and they will come up with an addition of a GUI. With this, you can visualize the end result as you type just like the MS Word. Next to writing the documents, formatting plays the major role and LaTeX editors are an all-in-one tool to work on it. A good LaTeX editor will separate word formatting from content entry and it should deal with mathematical equations. While we have discussed the best LaTeX editor for Windows PC earlier, this section covers the best LaTeX editor for Mac PC.
Best LaTeX Editor for Mac
The LaTex editors that one must have on Mac PC are as follows.
LyX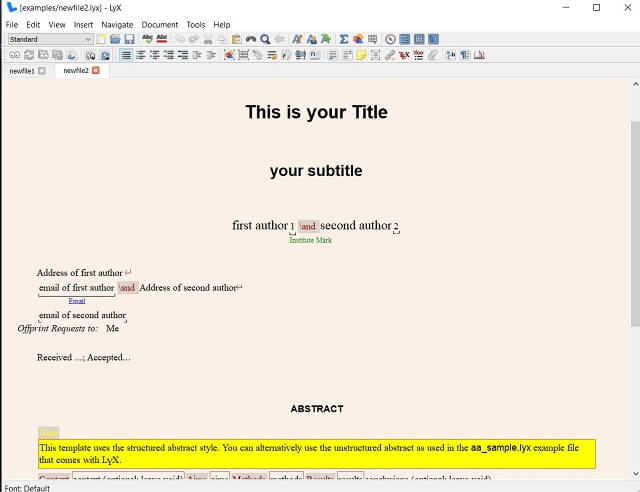 Mac users can choose LyX, the most famous LaTeX editor. It is an open-source editor and document processor available on different platforms. LyX is not only powerful but is also flexible enough to handle TeX and LaTeX on GUI. With the fully integrated equation editor, the users can even use it to create mathematical contents. In addition to this, you can work on structured documents like books, articles, etc. It has built-in document layouts and the users can use it readily. LyX includes advanced markup tools, algorithms, an array of equations, and more while creating LaTeX documents.
Emacs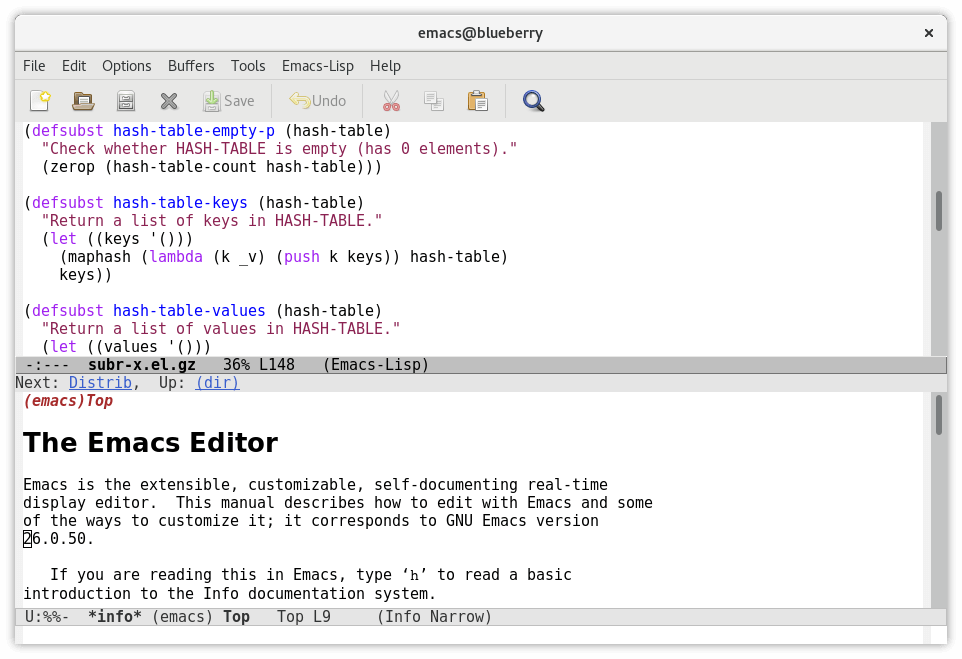 An extensible LaTeX editor to work on Mac PC includes Emacs. It is a free Lisp programming editor to support text editing. With the built-in documentation, new users can take up tutorial. Emacs supports full Unicode support for almost all the scripts. The editor is highly customizable with the graphical interface and Emacs Lisp code. It has content-aware editing modes. So, you will find your syntax code in the coloured format. Beyond text editing, Emacs text editor supports project planner, debugger interface, and more. It is available as an extension for Mac.
Texpad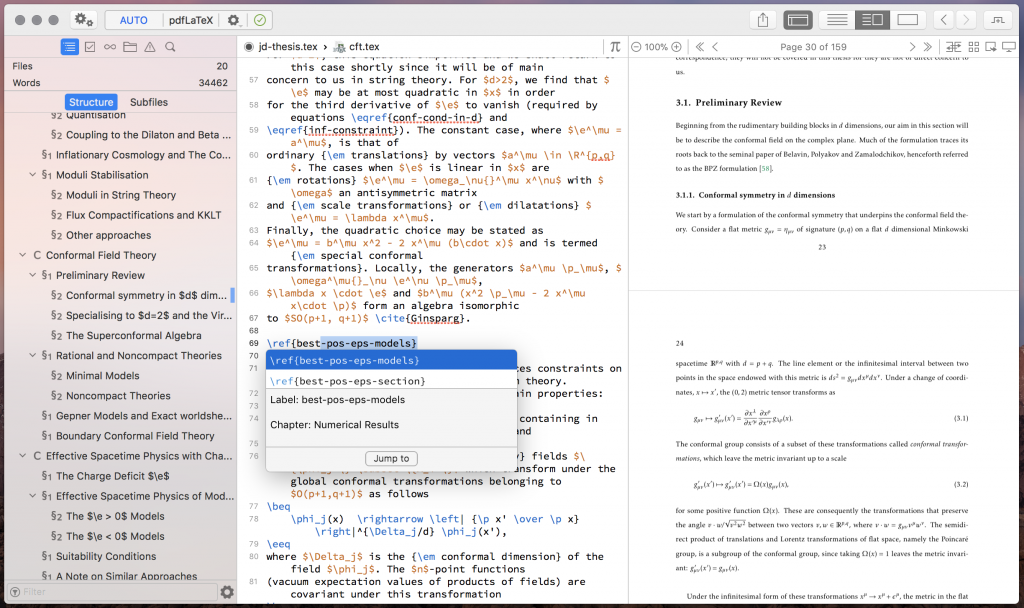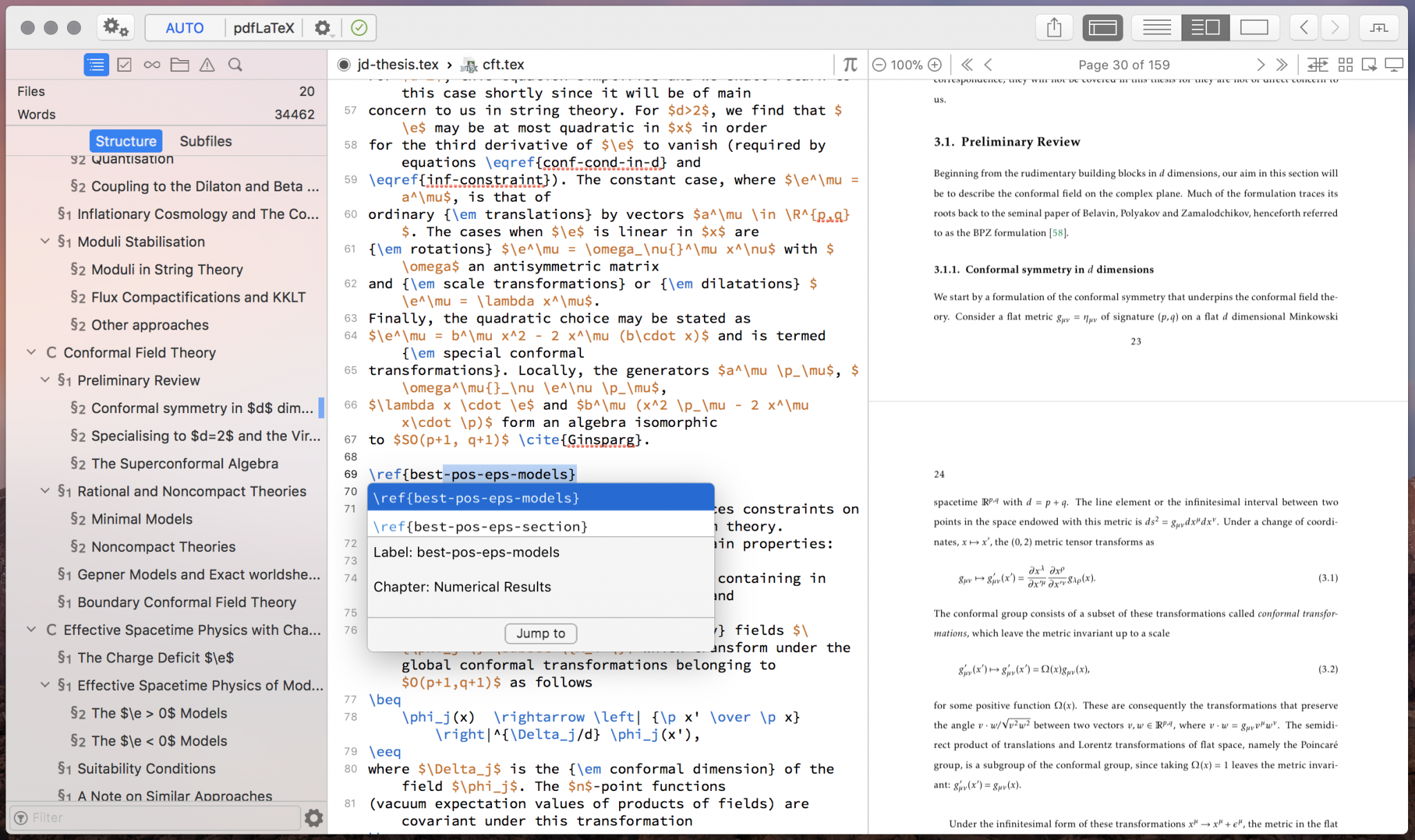 Write documents efficiently with Texpad, one of the best LaTeX editor for Mac. It features a rich text editor and creating a beautiful PDF is a breeze. Texpad will read LaTeX code and auto senses tools required to generate the output PDF. Using this tool will, in turn, save your time as it features smart typeset. The auto typeset option will update the PDF automatically. So, you will get the power of LaTeX on Mac as polished outputs. It features intuitive user-interface, built-in PDF viewer, error handling, etc. The smart editing feature of Texpad will provide you with advanced and customizable features to write using LaTeX.
Overleaf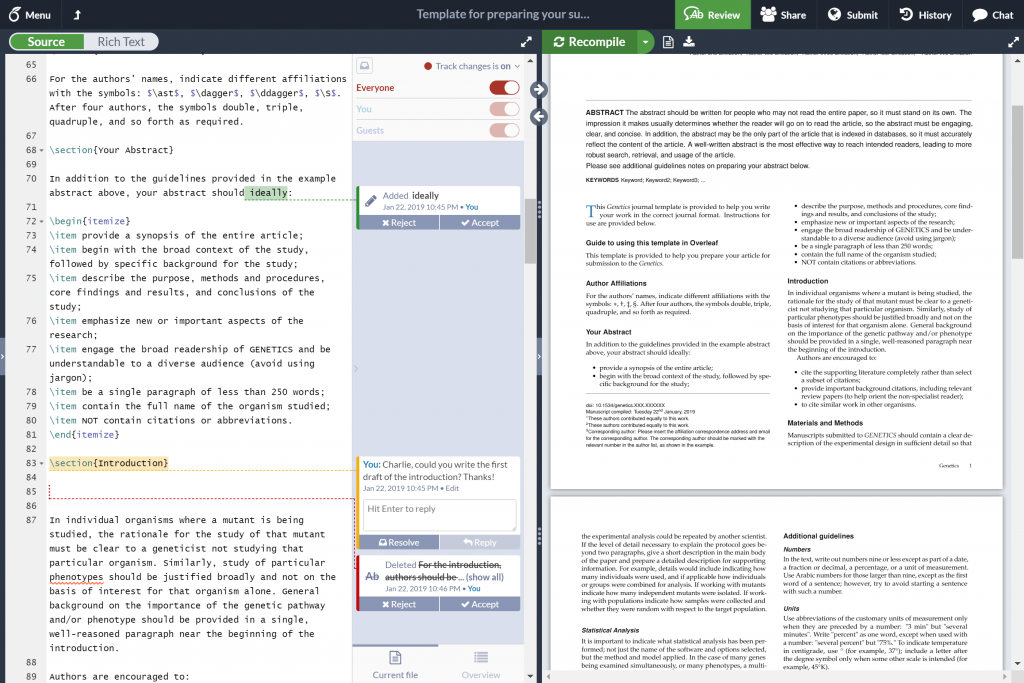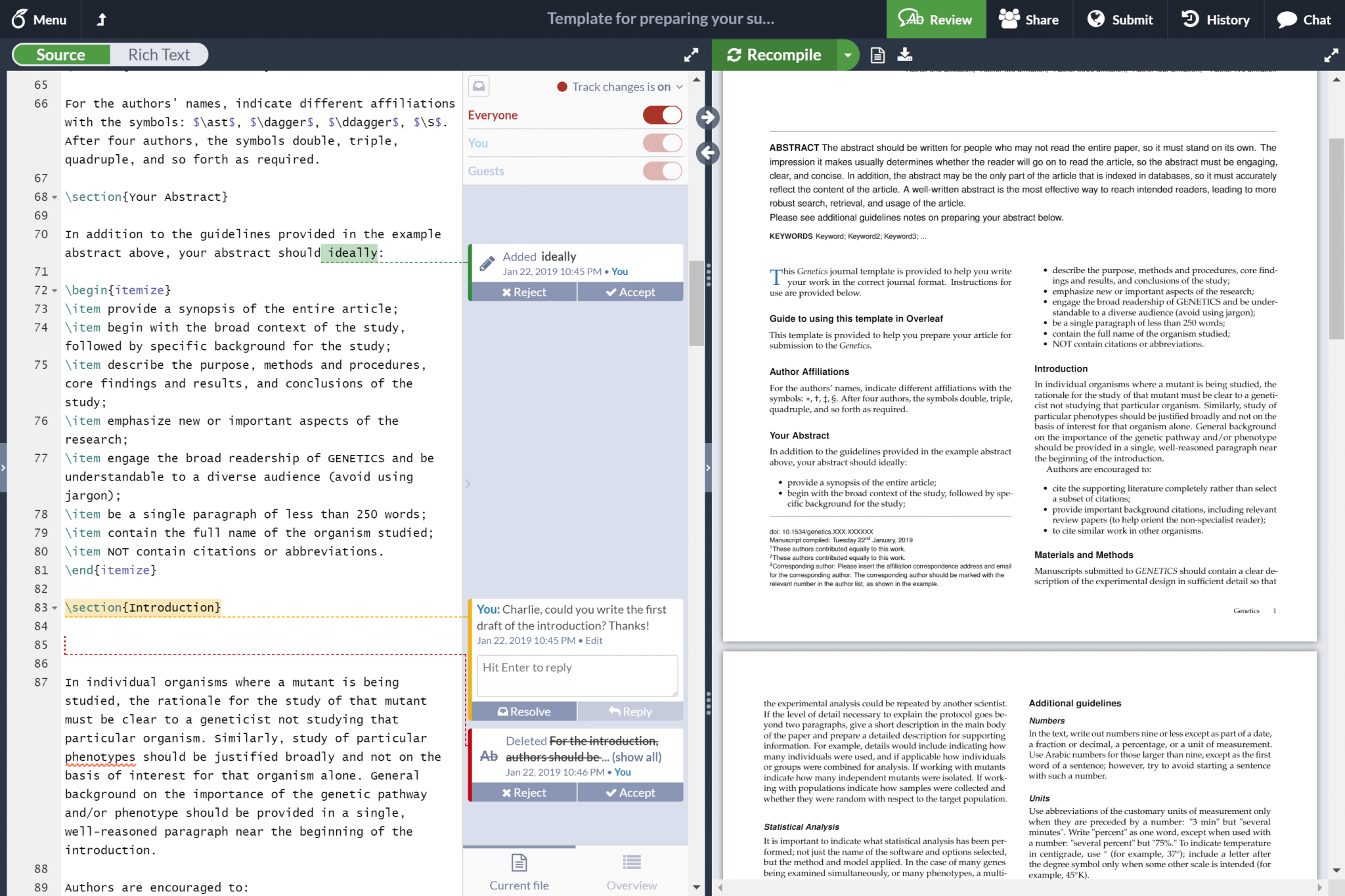 Mac users can get Overleaf, an easy to use online LaTeX editor. Creating documents is made easy as it features lots of templates. So, Overleaf covers everything from CV, presentations, to reports, and formal letters. It includes all the templates and packages you need. Therefore, you need not deal with any complicated LaTeX installation. It supports all the LaTeX features like inserting equations, images, bibliographies, etc. With Overleaf, you can collaborate with anyone and share the latest drafts. All your changes will be saved automatically and you can review them from document history. Lately, ShareLaTex, a LaTeX online editor has joined with Overleaf to give the best of document editing experience.
Archimedes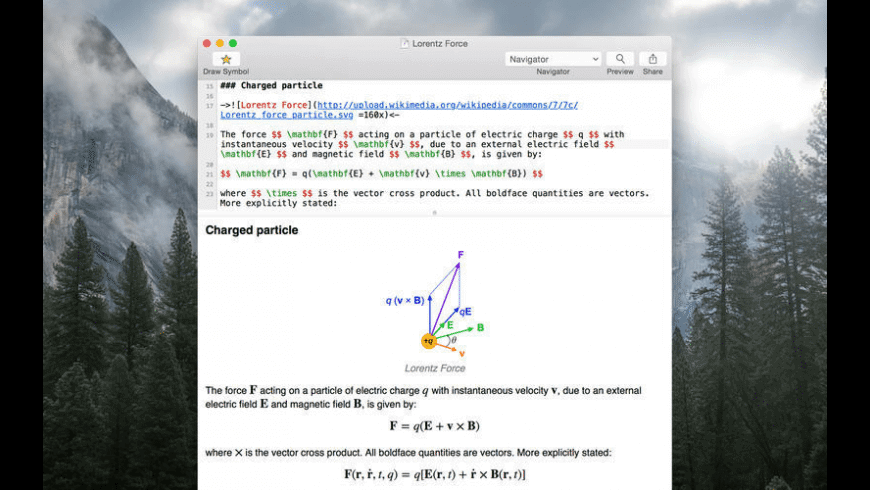 Mac users can get Archimedes, a LaTeX Markdown editor. It is a fully-featured editor that works on the text as well as markdown languages. This LaTeX editor is built from the ground and can be accessed effortlessly from Mac. It includes fast syntax highlighter, convenient keyboard shortcuts, and more other features. Use Math mode to access 700+ commands to get stunning mathematical outputs. It supports Mac's trackpad and you can insert math symbols by drawing them. Get a live preview of any preset documents and switch between horizontal and vertical orientations.
Vim-LaTeX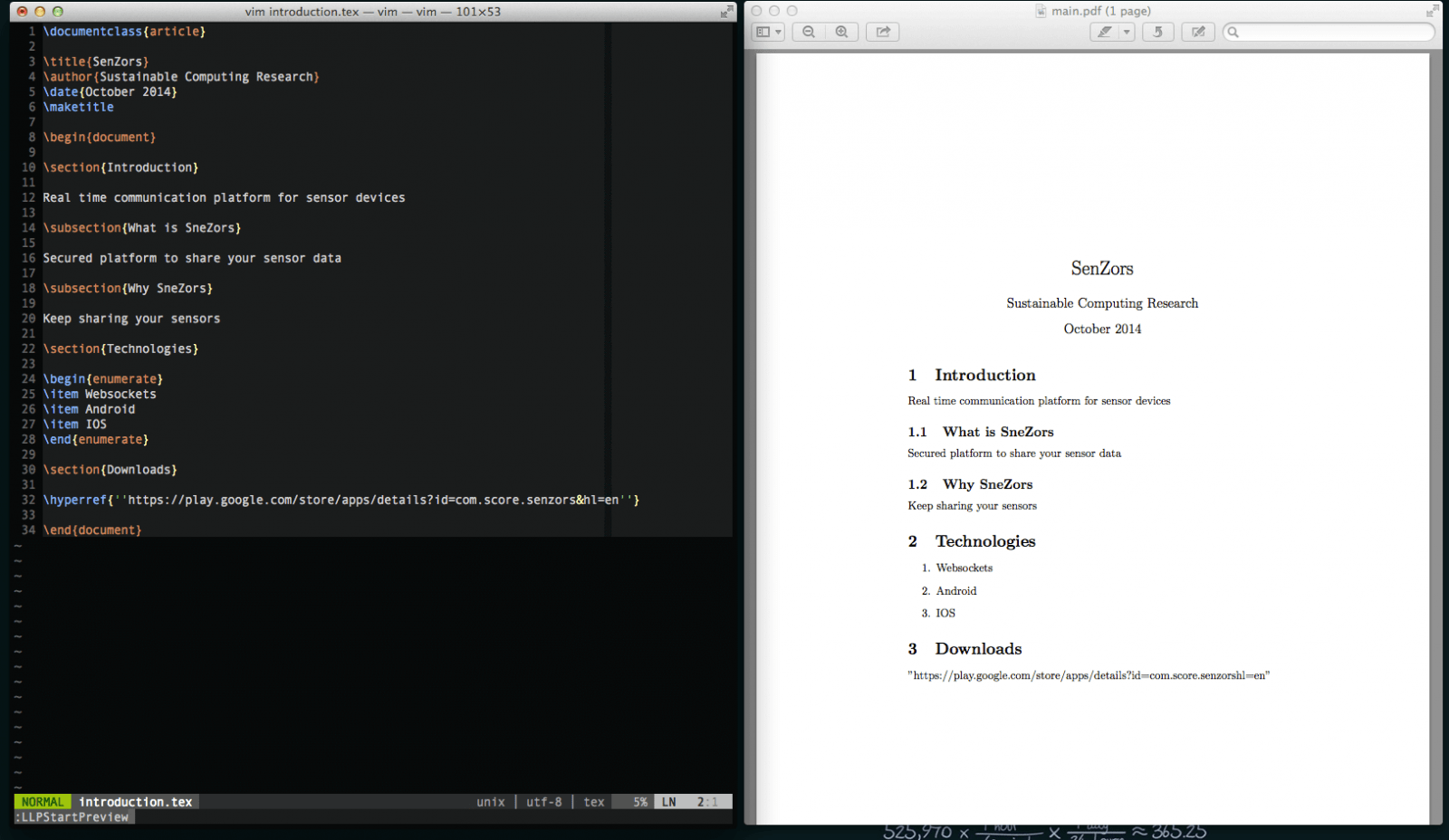 With Vim-LaTeX on Mac, you will get a comprehensive set of LaTeX tools to edit the documents. So, the users can start viewing, editing and compiling the LaTeX documents easily. It is one of the best editors to be powerful and feature-rich. Vim-LaTeX is available as an extension and can be accessed from major browsers on Mac. You can typeset most LaTex elements with the insert mode, visual mode mappings and menu items. Use the dictionary to access more than 600 LaTeX commands. The users can add custom macros with automatic cursor placement and dynamic placement.
TeXmaker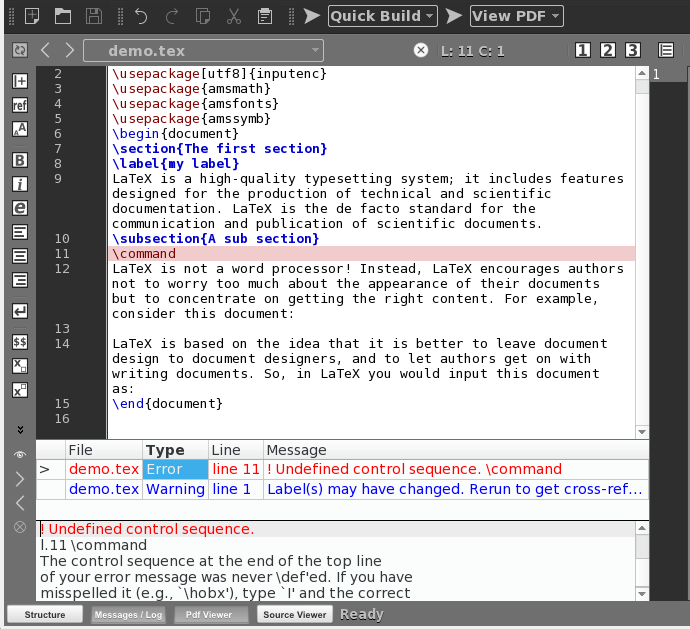 The best LaTeX editor for Mac with Unicode support includes TeXmaker. It one among the powerful editor available for multiple platforms in addition to Mac. It is a freeware that is integrated with the tools required to develop best-in-class documents. Features of TeXmaker on Mac includes spell checking, code folding and auto-completion. It has a built-in PDF viewer with syntax support. This editor supports inserting 370 mathematical symbols on documents. All the errors and warnings will be auto-detected after compilation. With one-click, you can compile using the pre-defined Quick build commands of the TeXmaker.
Papeeria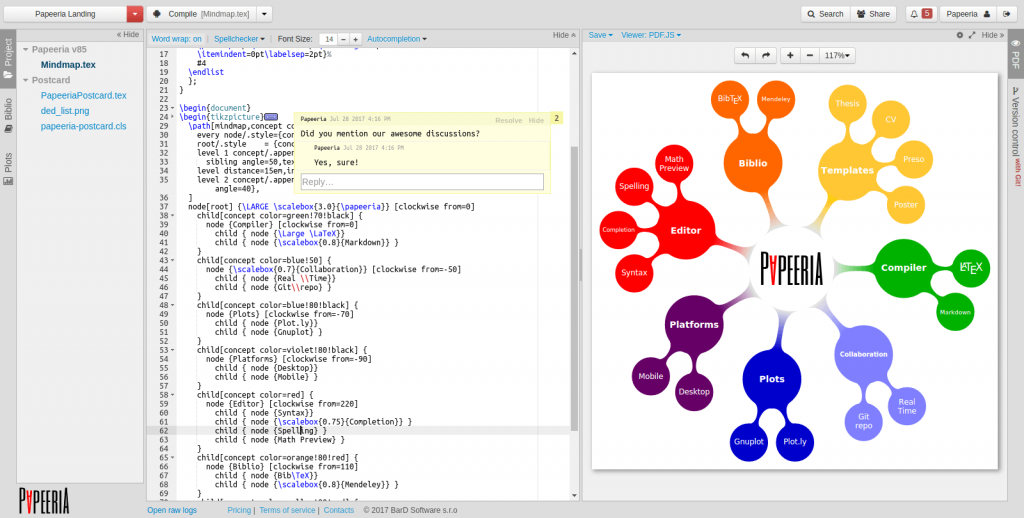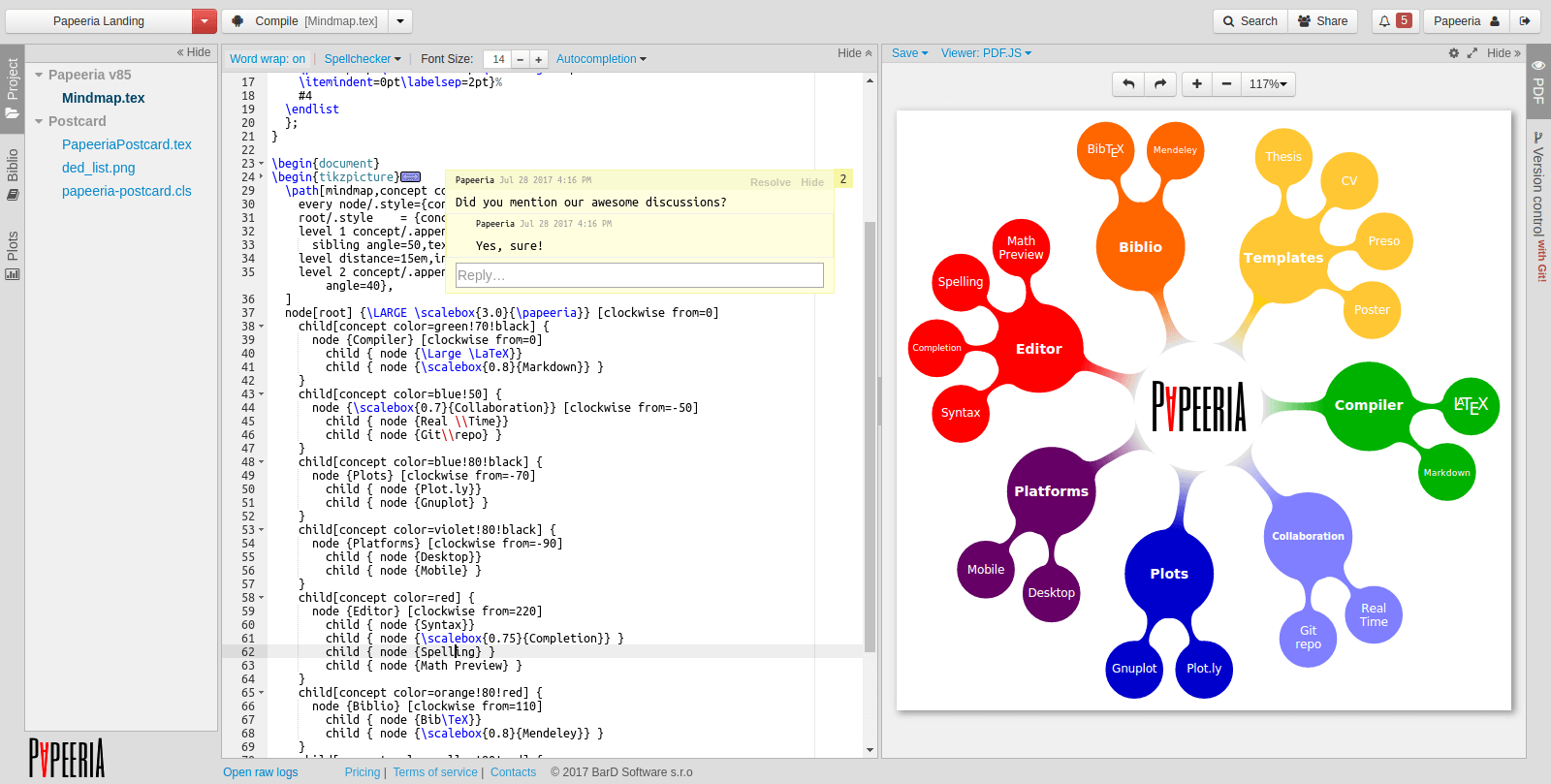 One of the never misses online LaTeX editor available for Mac includes Papeeria. It is a free editor based on the web and can be accessed from major browsers on Mac. The auto compilation feature will compile your project automatically in the background. It is feature-rich and supports spell checker, math previewer, etc. Using the template gallery, users can create new documents instantly. So, just choose a layout and edit your documents on the go. Papeeria LaTeX editor is most often used by academia and scientists. Get involved in real-time collaboration with others while all your changes will be sync on Google Drive, GitHub, and Dropbox.
TeXstudio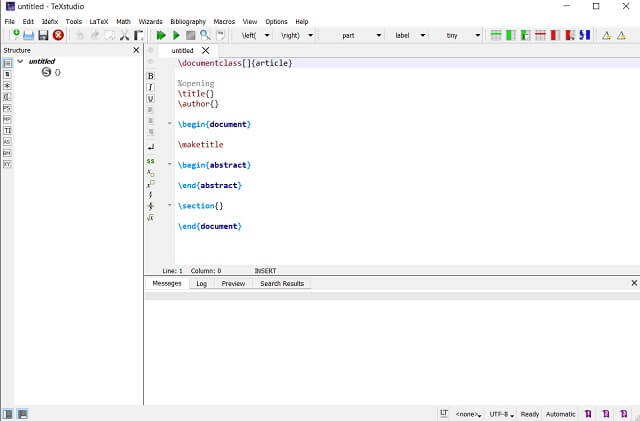 The famous LaTeX text editor named TeXMakerX is rebranded as TeXstudio. It has an integrated writing environment and thus creating LaTeX documents is made easy from Mac PC. TeXstudio is an open-source tool and is popular among academia. You will get comfortable editing experience with advanced features. It includes multi-cursors, link overlays, table formatting, auto-completion, bookmarks, etc. TeXstudio on Mac supports advanced syntax highlighting, grammar and reference checker, code folding and more. Above all, it comes built-in with various LaTeX compilers support.
Authorea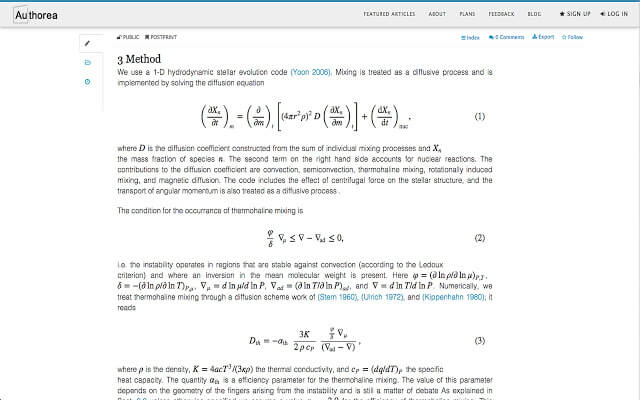 Yet another best LaTeX editor for Mac includes Authorea. It is an online tool that helps you write, collaborate and publish your work. You can use it to publish articles, data, preprints, figures, etc. It is an advanced editor that can even be used to write a manuscript in LaTeX and Markdown language. Authorea has ready-to-use templates, collaboration tools, auto-creation references page, etc. It supports LaTeX, markdown and HTML file formats. You can use this tool to insert a mathematical formula, tables, images, and more.
Our Opinion
All of the LaTeX editors for Mac listed out in this article are of industry standards. So, you can use this markup text editor when you write, edit or publish any documents. We have given the mix of LaTeX editors that works offline & online, free & premium. Also, some of them are standalone while few of them are available online and others are extensions.
That's our end of this article. Check out the list of LaTeX editors and let us know which impressed you among all. For latest and interesting article updates, connect with us on Facebook and Twitter page.
Was this article helpful?