The long wait is over. Disney has launched its Disney Plus app officially for the Amazon Fire devices like Fire TV Stick 4K, Fire TV 2nd Generation and Up, Fire TV Cube. To get it, the app is made available on the Amazon App Store. The dedicated Disney Plus app was launched on November 12, 2019. Disney Plus is a subscription-based streaming platform to watch your favourite movies and TV shows and allows you to stream 4 devices simultaneously. It has contents for the kids too. Today let us see how to download and install the Disney Plus app on Firestick with ease.
FYI! Disney Plus app is also available for Roku, Xbox and Playstation devices.
Disney Plus Subscription
Disney Plus has two subscription plans. It is available in the United States, New Zealand, Canada, Netherlands, Australia, and Puerto Rico.
$6.99 per month
$69.99 per year ($5.83 per month)
Disney Plus also has a free trial for seven days.
How to Install Disney Plus on Firestick
(1) Switch on your Firestick and click the Search icon on the Home screen.
(2) Type Disney Plus and search for it.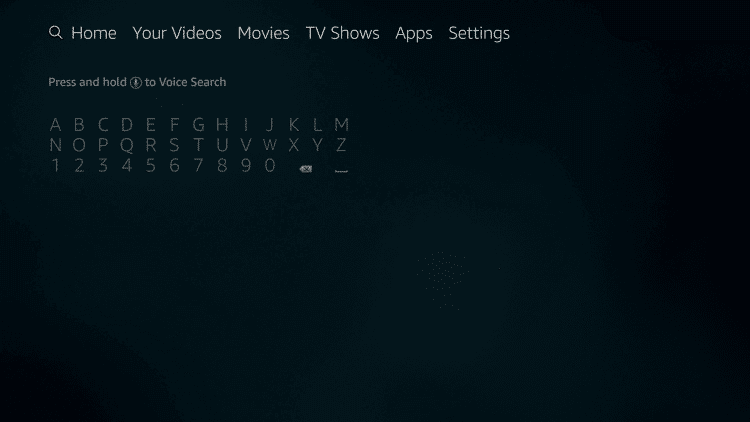 (3) Select for the Disney Plus (Disney+) app.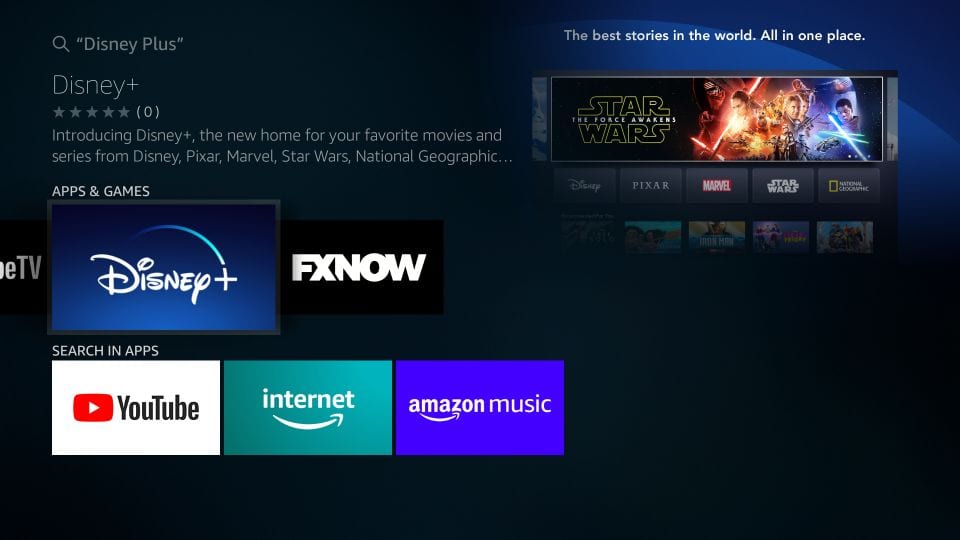 (4) Click the Get icon on the next screen to install the app.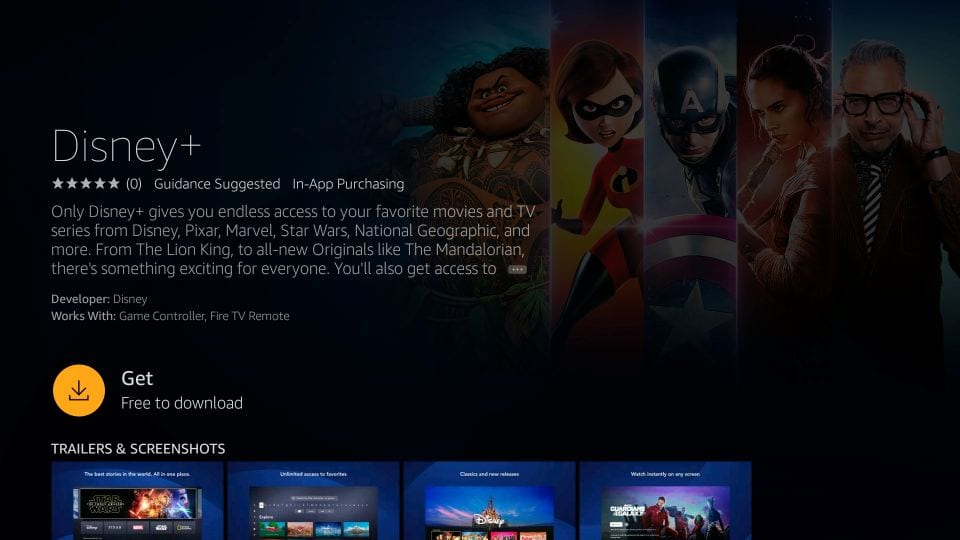 (5) When the download is completed, click the Open icon to launch the app.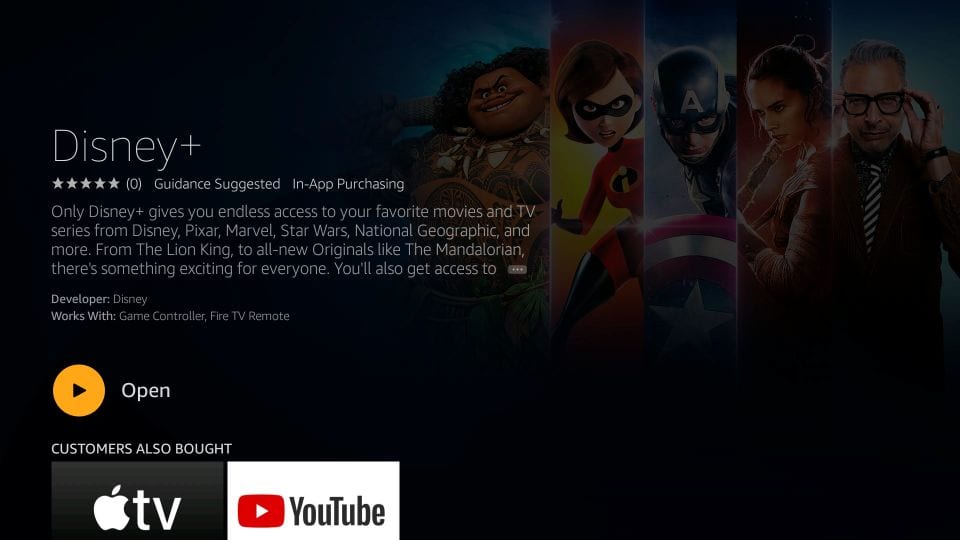 Disney Plus on Firestick: Issues
The Disney Plus app has been available on the Amazon App Store for only 4-5 months and hasn't got many updates. The current version of the app is 1.3.0. So, the chances are higher that the app is not working or freezing issues. If you experience any issues on the app, follow the below solutions.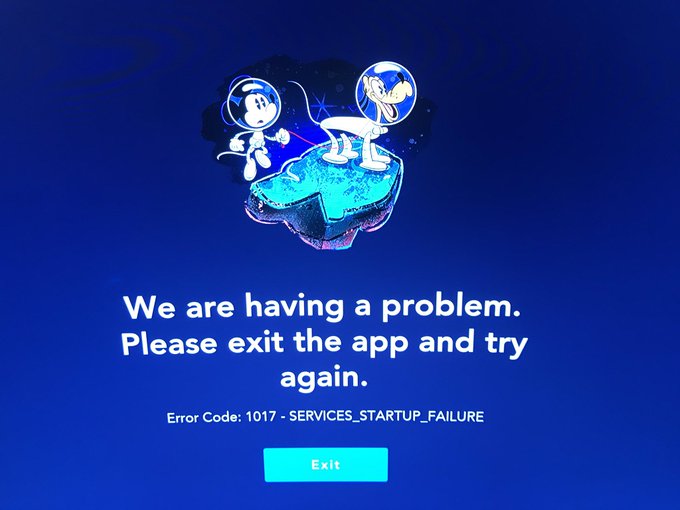 Fix 1: Uninstall the app and install it again.
Fix 2: Restart your Amazon Firestick.
Fix 3: Use only the cables that come with the kit.
Fix 4: Check your internet connection and download speed. If it is less than 1 MBPS, connect to a faster connection. Disney has advised streaming their service from a connection of at least 25 MBPS.
Fix 5: Try restarting your WiFi router.
Fix 6: The app is available only in selected countries. If you try to open the app in other countries, you may have location-based errors.
Fix 7: Make sure that your Disney Plus subscription account is used only on 4 devices.
These are the possible fixes for your problems.
Install the Disney Plus app on your Firestick and get to stream all the movies and series. The app has over 100 movies and series in 4K UHD format. You can also download content for offline viewing. It is one of the best streaming platforms or binge-watching.
Enjoying Disney Plus on Firestick? Comment below your favourite show on Disney Plus. Follow us on Twitter and Facebook for more updates.