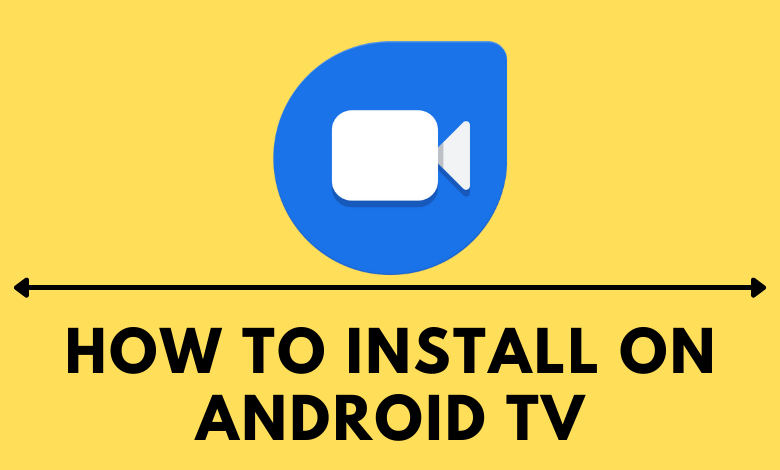 Google Duo is a free chat application that allows making video calls, voice conferences, and sending messages. With this app, you can make a video call to nearly 32 members simulataneously. It comes with a feature called Knock Knock which lets you see a video of the caller before you accept the call. You can also take a photo of your video call to capture any moment and share it with everyone. On Android TV, you can install the Google Duo app directly from their respective Play Store. By installing it on Android TV, you will get a high-quality video call on a bigger screen.
Prerequisite:
Connect external devices like USB camera and microphone directly into your Android TV.
Ensure that your Android TV has an interrupted connection with internet.
How to Install Google Duo on Android TV
As we said, you can install this app from the store officially. So there is no need to installing Downloader app on Androd TV.
[1] Turn on the Android TV and move to the home screen.
[2] Click the Apps tab and choose Google Play Store.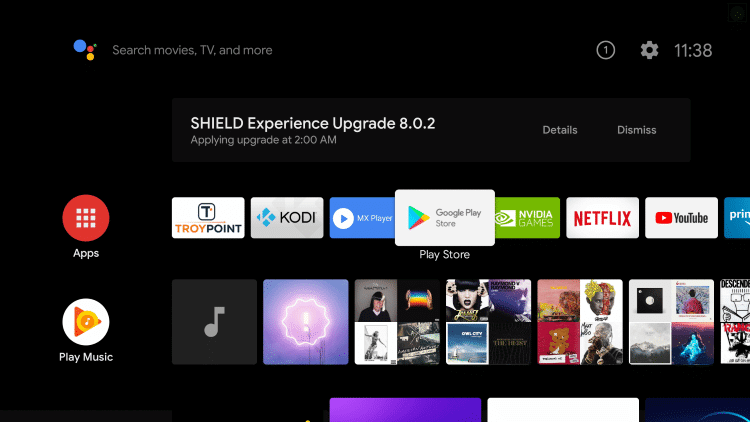 [3] Enter Google Duo in the search bar and search for it.
[4] Click Install to install the Google Duo app on your Android TV.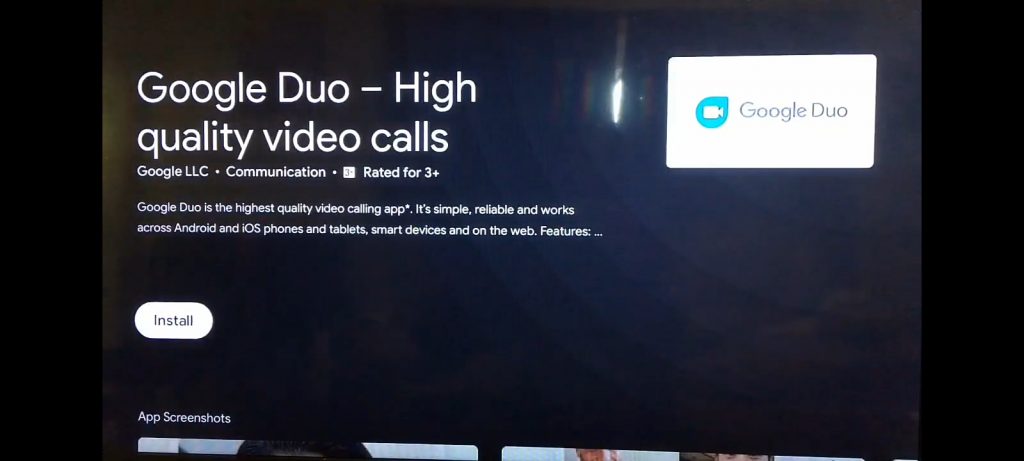 [5] Once installed, click Open to launch the app.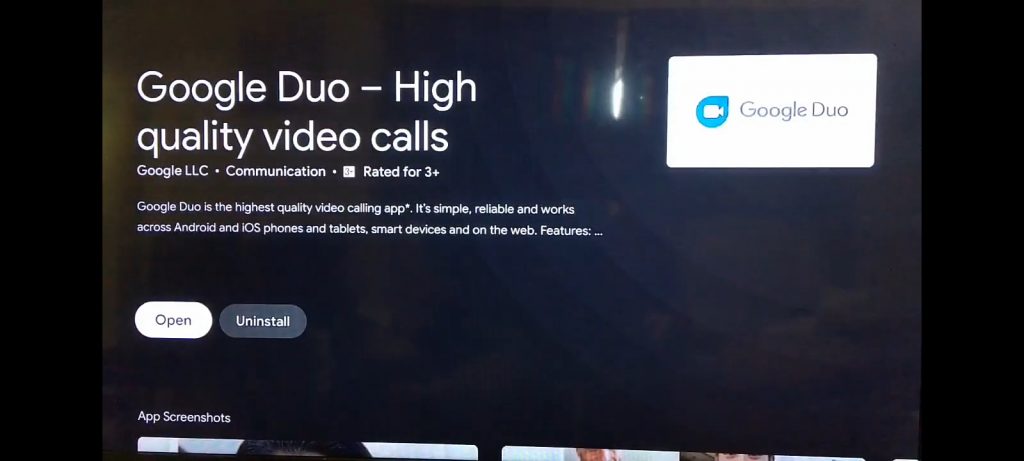 [6] Now, you will see the Google Duo app on your screen.
How to Set Up Duo on your Andriod TV
[1] Open the Duo app on your Android TV.
[2] Choose your account to sign in.
[3] Now, tap Give access to acess all device files.
[4] Follow the on-screen instruction to complete the setup.
[5] Now, you have successfully set up the Google Duo app on your TV.
How to Make a Call with Google Duo on Android TV
[1] On Duo left pane, you can select a contact, or search for a contact from the Search bar.
[2] Select the contact whom you want to call.
[3] At the bottom, choose the type of call: either video call or voice call.
The Duo app on Android TV have to be opened for receiving an video call. As we mentioned earlier, you need to connect an USB powered camera and a microphone to attend or make videos calls on your Android TV. It is applicable to all communication applications.
Related – Sideload WhatsApp on Android TV to make/attend HD video calls on your Android TV
By using these above steps, you can easily install Google Duo on Android TV and stay connected with your friends and families. If you have any issues with the above steps, please mention them in the comments section. Visit Techowns' Facebook and Twitter pages to check our new articles.
Was this article helpful?