Key Highlights
Google Fi offers a 7-day free trial for its new customers.
Get Google Fi Free trial: Visit Website → Select Join Now/ Join Fi→ Select your Plan → Choose your phone or Bring your own → Enter your address → Provide billing details → Confirm purchase to get the free trial.
Want to try Google Fi for free? Google Fi, previously termed Project Fi, is a mobile virtual network operator (MNVO) that aggregates services from three different cellular networks in the US such as Sprint, T-Mobile, and U.S Cellular. It offers mobile broadband services, SMS, and voice calling options. Moreover, it facilitates seamless network switching, which means the users can switch between these networks easily. Fortunately, Google Fi offers 7 days free trial where the users can enjoy the service for free.
Google Fi Plans and Pricing
Google Fi offers three different plans.
Flexible– $20 per month
Simply Unlimited Plan– $50 per month
Unlimited Plus- $65 per month
How to Sign Up for Google Fi Free Trial
[1] Open the web browser on your PC and visit Google Fi Website (fi.google.com)
[2] Navigate the cursor to the top right corner and click on Join Now/ Join Fi.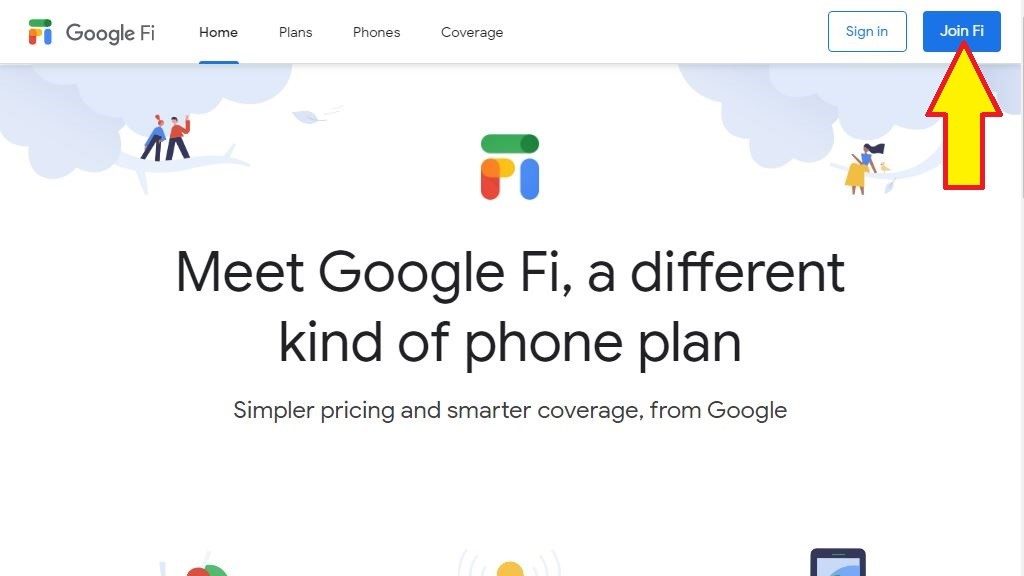 [3] Sign in to your Google account.
[4] Next, Select your Plan (Unlimited data plan or Flexible Plan)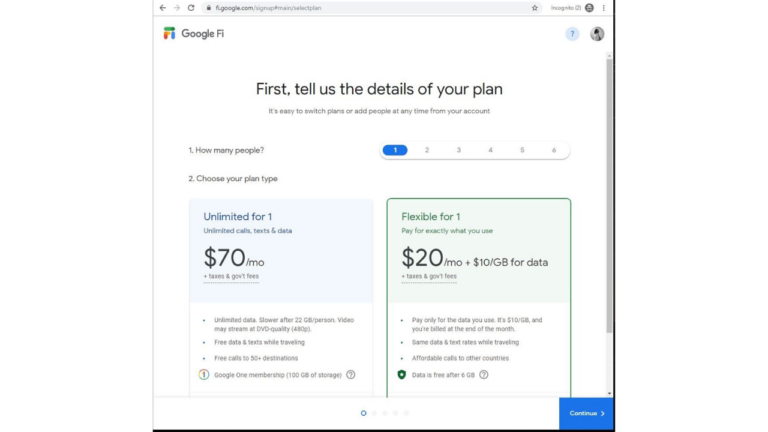 [5] On the next screen, you get two options, Choose your phone and Bring your own.
If you already purchased the phone from Google Fi, the SIM card will come along with it.
[6] If you've selected bring your own, it will ask you to select the phone model or manufacturer and from where you have purchased it.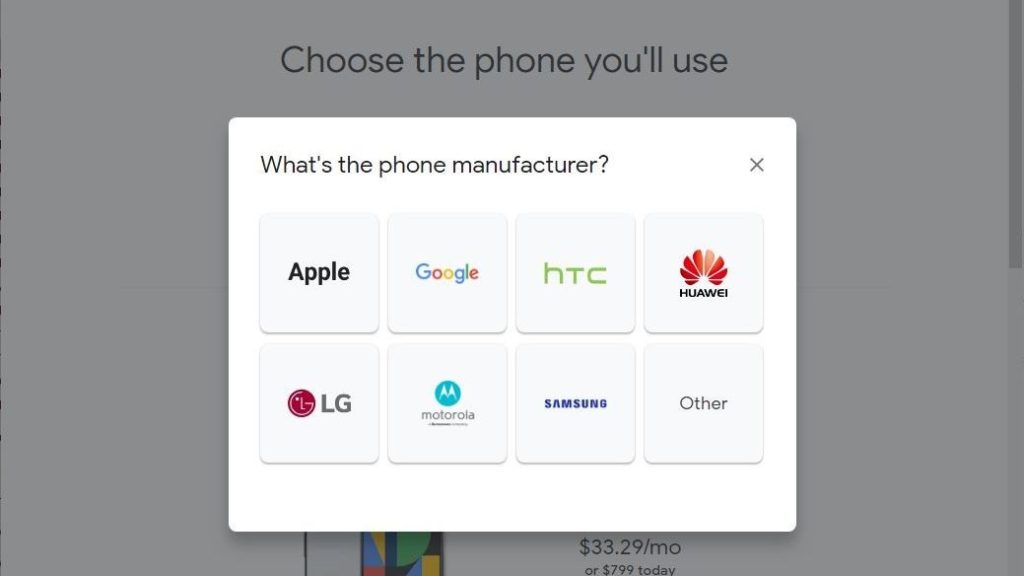 [7] Click Continue to review your card. The cart will display the following information:
The cost breakdown of your monthly dues
Usable data
Number of texts and calls available
The number of persons who can use the plan
[8] Following that, enter your service address to verify the account and click Continue.

[9] Then, enter your billing information and Click Confirm purchase.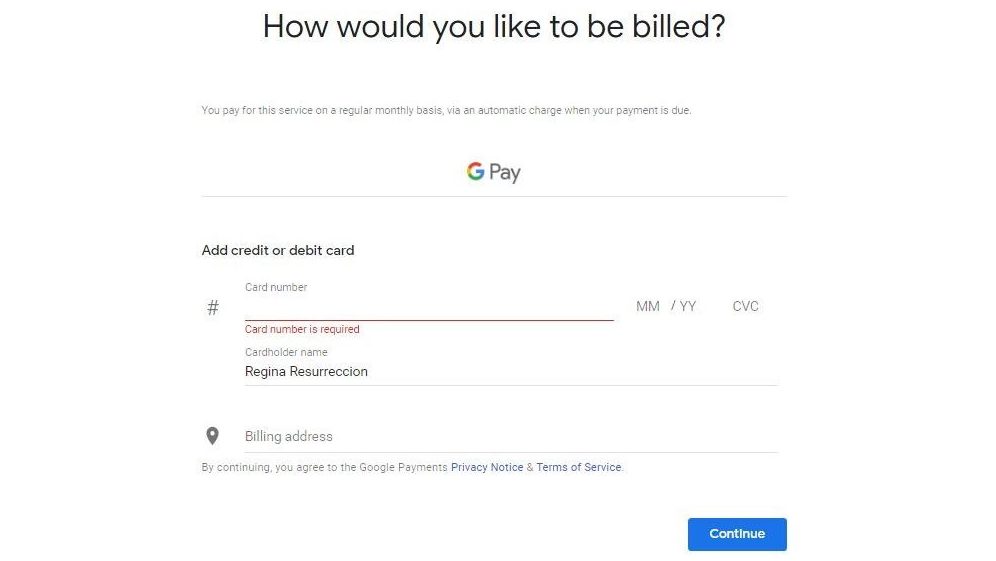 [10] Now, you need to wait for the new SIM card to deliver.
When you complete 10GB of data usage, you will experience the slow speed of the internet.
How to Set Up Your Phone With Google Fi SIM Card
Once you get the SIM Card, you need to complete the setup process. Make sure you have an active WiFi or data connection on your smartphone to proceed further with the setup process.
[1] Open the Google Play Store or App Store and download the Google Fi app on your smartphone.
[2] Switch off your phone and insert the Google Fi SIM card. Check how to open the SIM slot on iPhone.
[3] Now, turn on your phone and sign in to your Google account.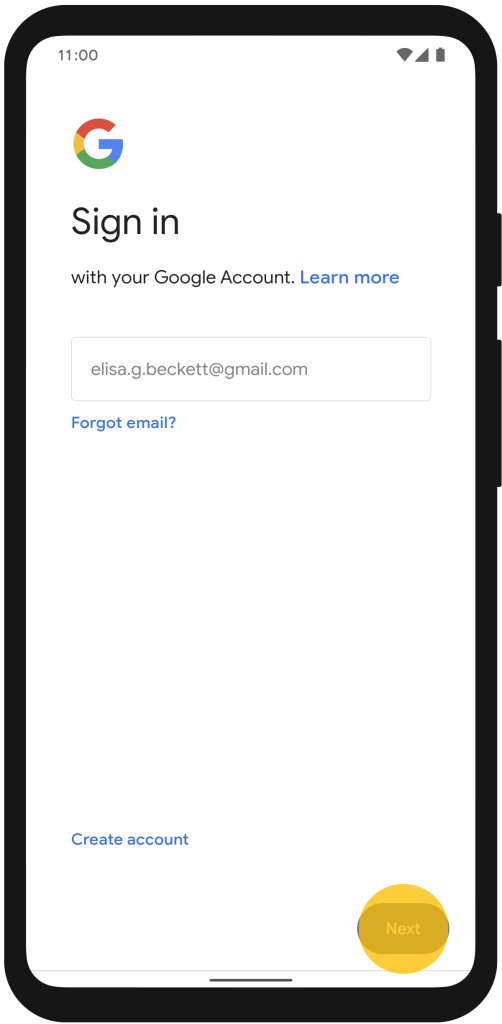 [4] For verification, you need to enter your billing information.
[5] Now, follow the on-screen instructions to complete the setup process.
FAQ
Does Google Fi have a free trial?
Yes. Google Fi offers a 7-day free trial for first-time users.
Can I cancel my Google Fi plan?
Yes. You can cancel the Google Fi plan at any time, and there is no cancellation fees.
How do I cancel a Google Fi subscription?
To cancel the Google Fi subscription, you need to visit the Google Fi website and log in to your account. Select Account tab >> Click on Manage plan >> Select Leave plan or Cancel service.
Was this article helpful?