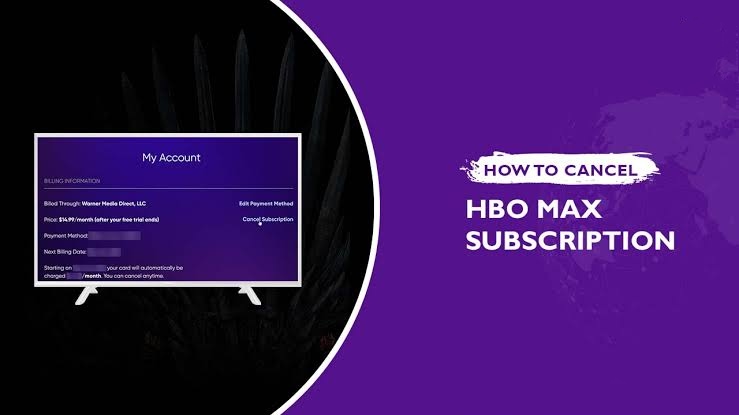 HBO Max is a premium streaming platform that features various HBO programs and videos on-demand content. This subscription platform provides multiple features for a low subscription price. Moreover, you can stream and watch newly released movies, TV shows, HBO originals, series, epic entertainments, etc., on high quality. Sometimes, you may feel bored with the content or service and start looking for other streaming platforms. If you have subscribed to HBO Max, you can cancel your subscription anytime.
Ways to Cancel HBO Max
You can cancel your HBO Max subscription in three different ways.
Using the app
On website
Through cable provider
Steps to Cancel HBO Max Using App [Android/iOS]
[1] Install the HBO Max app on your smartphone from the App Store or Google Play Store.
[2] Launch the HBO Max app and sign in to your account using the credentials.
[3] At the bottom, tap on the Profile icon.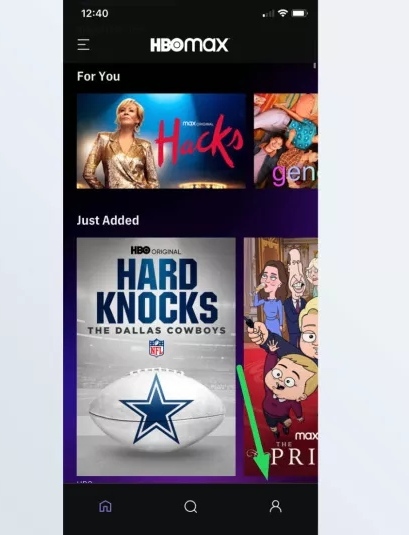 [4] Click on Settings (gear icon) on the Account page.
[5] Next, click Subscription under Settings.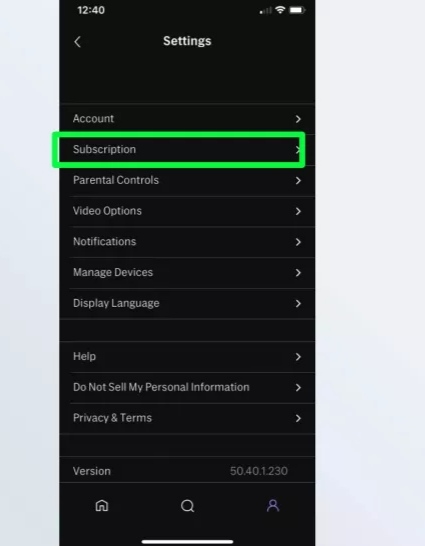 [6] Now, click on Manage subscription.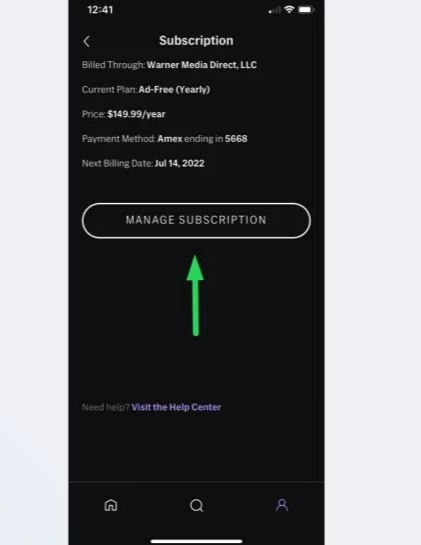 [7] Tap on Cancel subscription and choose the reason from the given options for canceling the subscription.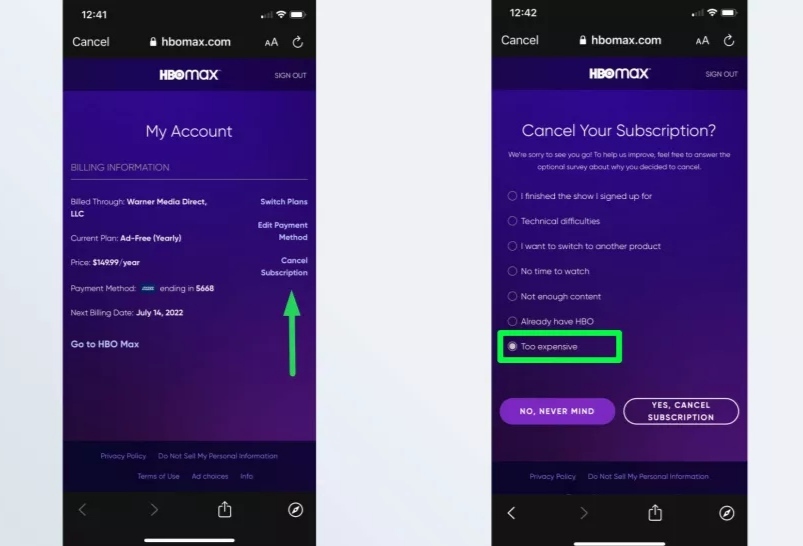 [8] Finally, click Yes, Cancel Subscription to proceed.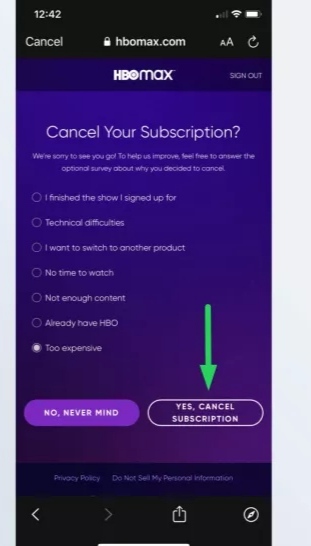 [9] You can see the message as 'Your name, your subscription has been canceled'.
[10] If you have changed your thoughts or not to cancel the subscription, click on Resume Subscription.
Tips! If you have installed the app on your Roku streaming device or TV, you can cancel the HBO Max subscription on Roku in three different ways.
Steps to Cancel HBO Max on Website
[1] Open a web browser and visit the official site of HBO Max.
[2] Log in to your HBO Max account and click your Profile name.
[3] From the menu, select Subscription.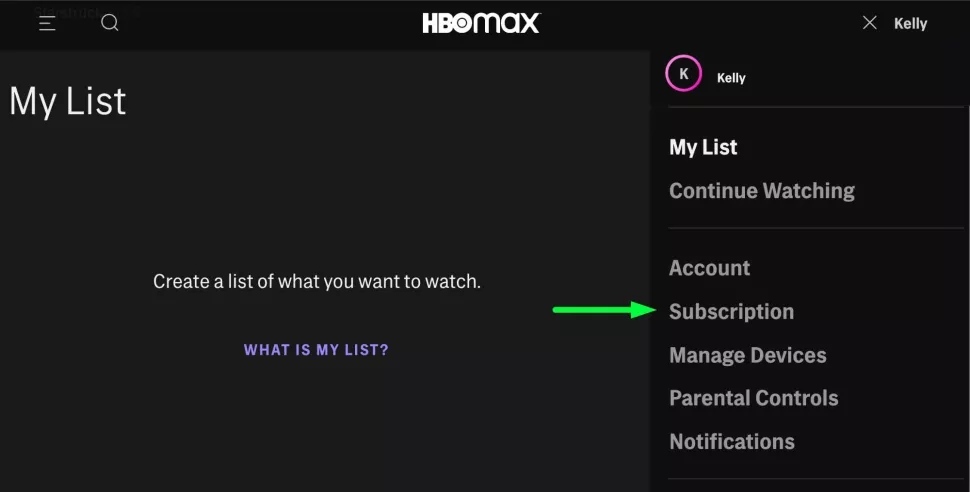 [4] Next, click on Manage Subscription.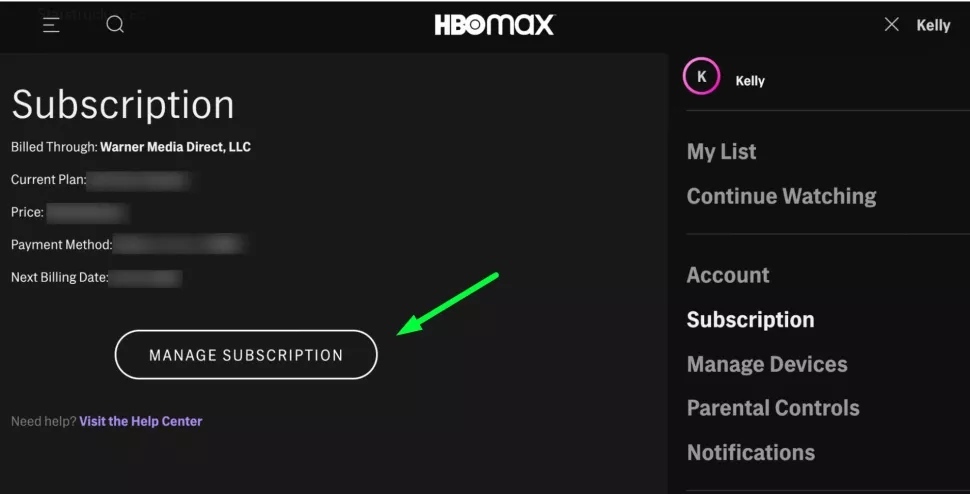 [5] It leads you to the next window. Now, click on Cancel Subscription.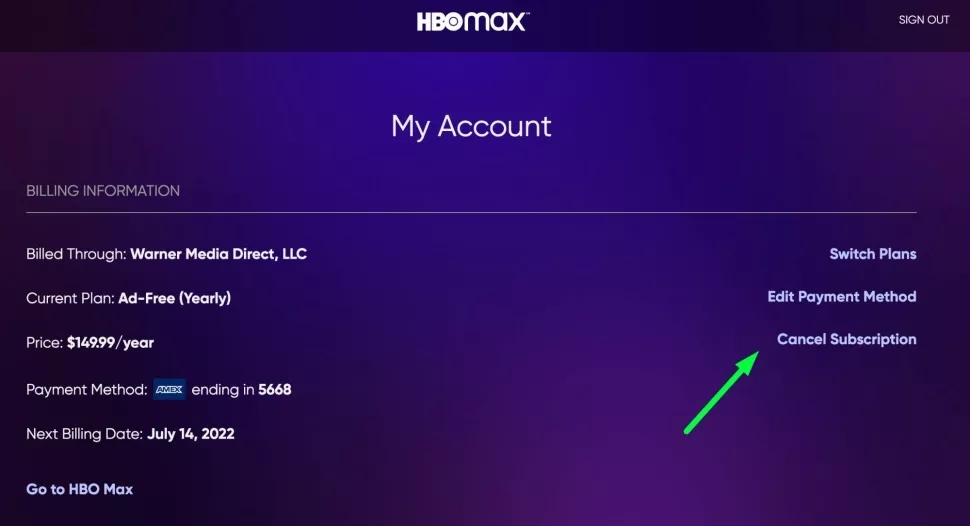 [6] Choose the reason for canceling and click on Yes, Cancel Subscription.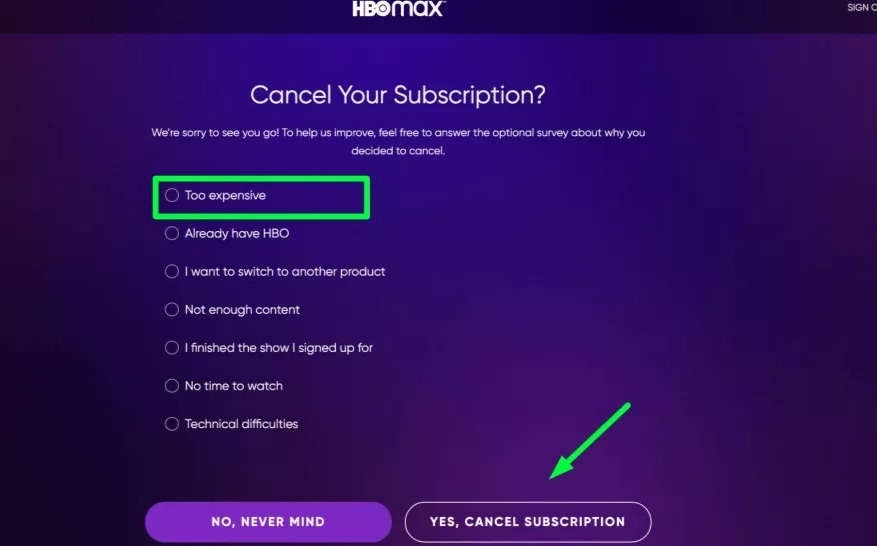 [7] On the confirmation page, you can see your subscription expiration date. If you wish to continue your subscription to HBO Max, click on Resume Subscription.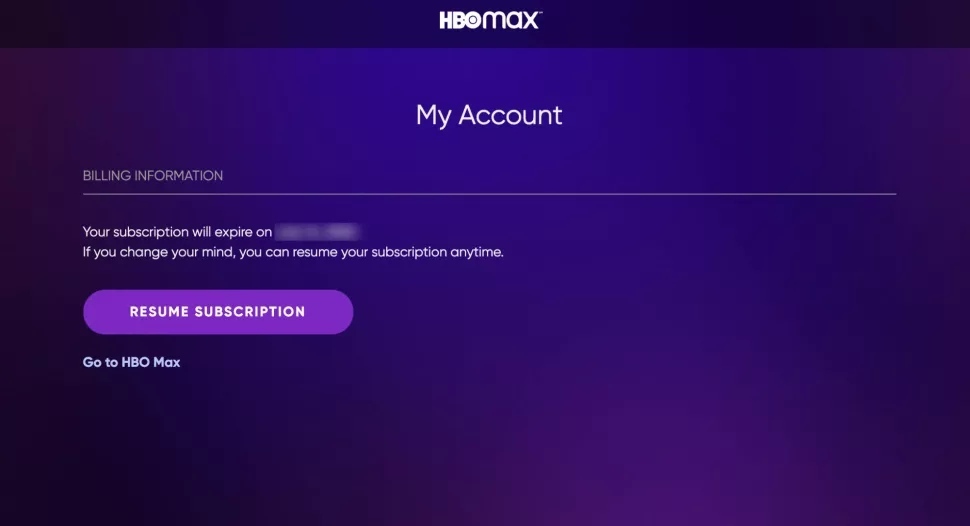 Tips! If your smart TV supports the Chromecast feature, you can Chromecast HBO Max on your smart TV from your smartphone and PC.
Steps to Cancel HBO Max through Cable Provider
[1] Go to the official site of HBO Max on your browser and log in to your account.
[2] Tap on your Account Name.
[3] Then, select the Subscription menu and check your Provider name.
[4] Now, visit your subscription provider's website and log in to remove your subscription from HBO Max. You can also call the helpline of your subscription provider to delete the subscription.
Frequently Asked Questions
1. How to cancel an HBO Max subscription through Amazon Prime?
Go to the Amazon website → Manage Your Prime Video Channels → Prime Video Channels and look for the HBO Max subscription. Then, click on Cancel Channel and tap Confirm upon confirmation.
2. How to cancel HBO Max through Apple purchases?
Go to Settings and tap your Apple ID. Then, click on Subscriptions and search for HBO Max. Tap Cancel Subscription to cancel the subscription on iPhone and other Apple devices.
Was this article helpful?