Sling TV is one of the famous Streaming services in the US. With its cheaper subscription plans and Live TV channel lineup, it has become a replacement for the cable TV networks in many homes. You can customize and add various add-ons to your package. It also comes with 50 hours of DVR storage. Apart from smartphones and the web version, you can access the Sling TV app on devices like Xbox One, PlayStation 5, Roku, Firestick, and more. On streaming devices and gaming consoles, you can't stream Sling TV live channels directly. You need to activate the app with your Sling TV account.
Sling TV Premium Plans
Sling TV has three different packages. You must sign up for any one of the plans to stream the live channels.
Sling TV Blue: $35/month
Sling TV Orange: $35/month
Sling TV Orange + Blue: $50/month
Apart from that, Sling TV also has add-ons like Sports Extra, Comedy Extra, Kids Extra, News Extra, Lifestyle Extra, and more. These add-ons bring more channels to your lineup.
How to Create an Account on Sling TV
1: Visit the Sling TV official website (https://www.sling.com/) and click the Try Us Today button on the home page.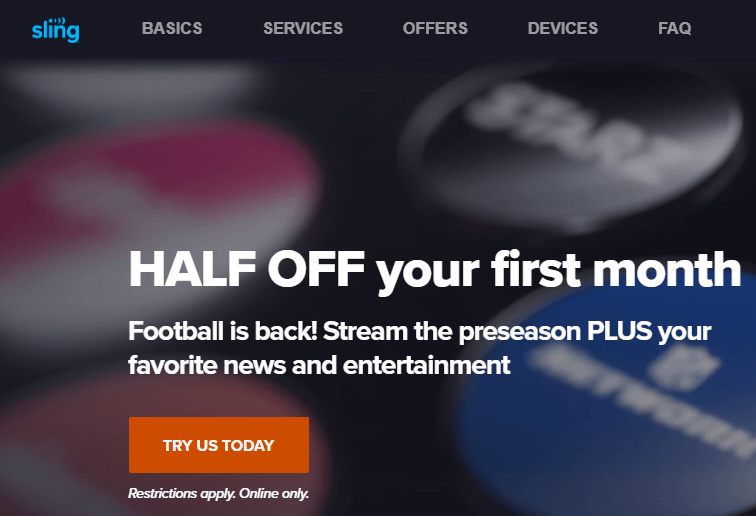 2: Enter an email address and password for your Sling TV account. Click on the CONTINUE button.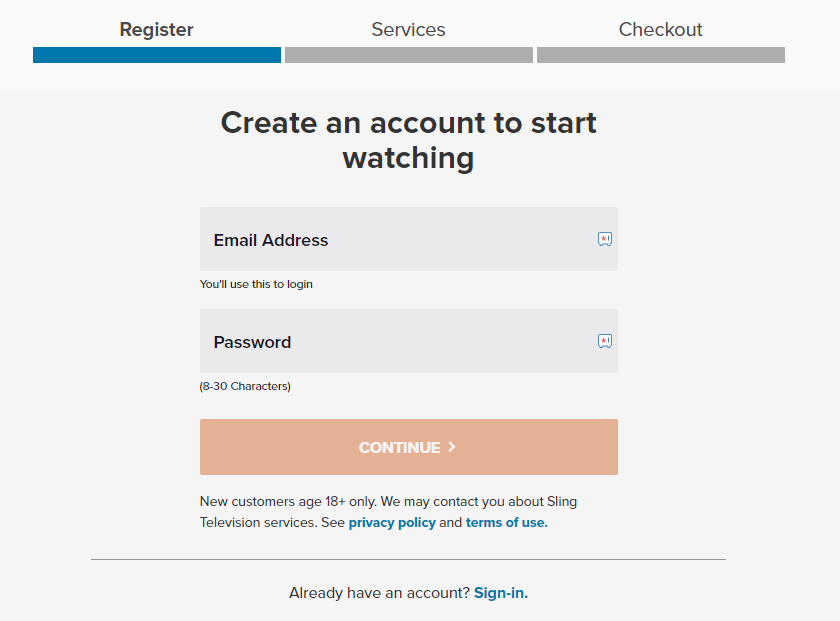 3: Now, choose the subscription plan you want. After selecting the app, add the required add-on services to your package.
4: Finally, click on the CHECK OUT button at the bottom right corner.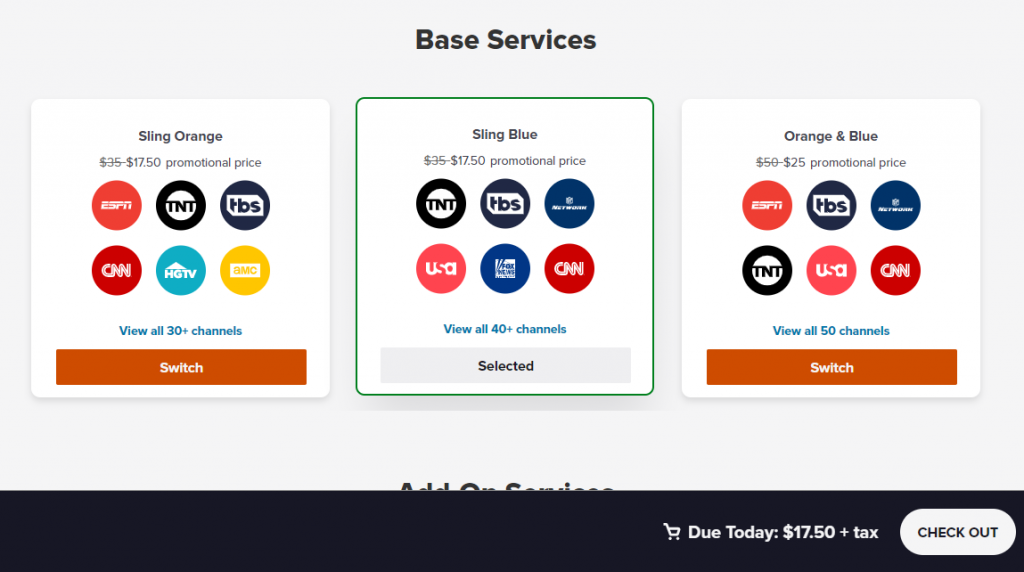 5: On the next screen, select the Payment method (Credit Card or PayPal) and enter the required details.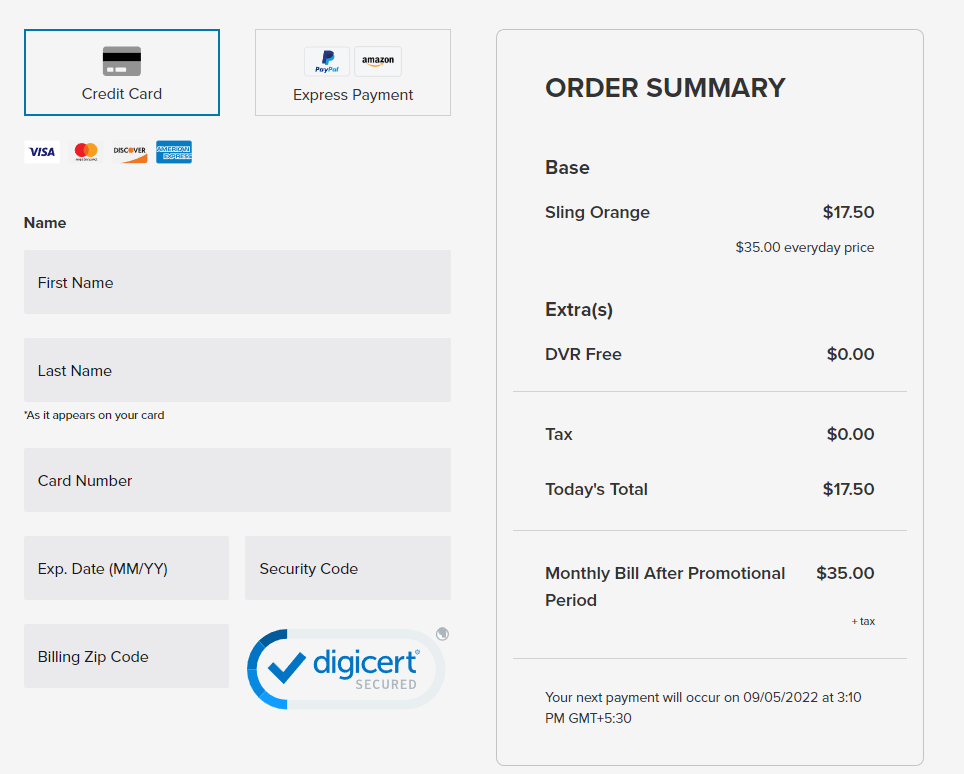 6: After completing the payment process, your Sling TV will be ready for streaming on the supported devices.
How to Activate Sling TV
1: Install the Sling TV app on your device.
2: Select the Sign In option on the home page.
3: You will see a code along with an activation link on the home screen.
4: On another device, open a web browser and visit www.sling.com/sign-in/activate.

5: Enter the Activation code you saw on the device.
6: Click on Continue and enter your Sling TV account credentials (if you're logged out).
7: After signing in, the Sling TV app on your device will refresh automatically to display the channels lineup.
Frequently Asked Questions
How to switch Sling TV packages?
To switch between packages on Sling TV, go to the home page and select the Settings gear option. Now, select Account → Manage Account → Change Subscription → select the plan.
How often can you switch Sling packages?
You can switch between Sling TV Orange and blue plans as often as you want.
Was this article helpful?