Google Maps is the popular web mapping platform by Google, which is widely used by millions of Android and iOS users worldwide. It has many features like checking traffic to work, dropping a PIN, and more. Now, Google Maps have introduced a new feature for Air Quality. With this feature, you can check the Air Quality Index around your location. Currently, the feature is only for mobile apps, and you can't check air quality on the Google Maps web version.
How to Check Air Quality Using Google Maps
[1] Open Google Maps on your Android or iOS smartphone.


[2] Choose the location where you want to check the Air quality.
[3] Then, navigate to the top corner of the screen and tap the layers icon.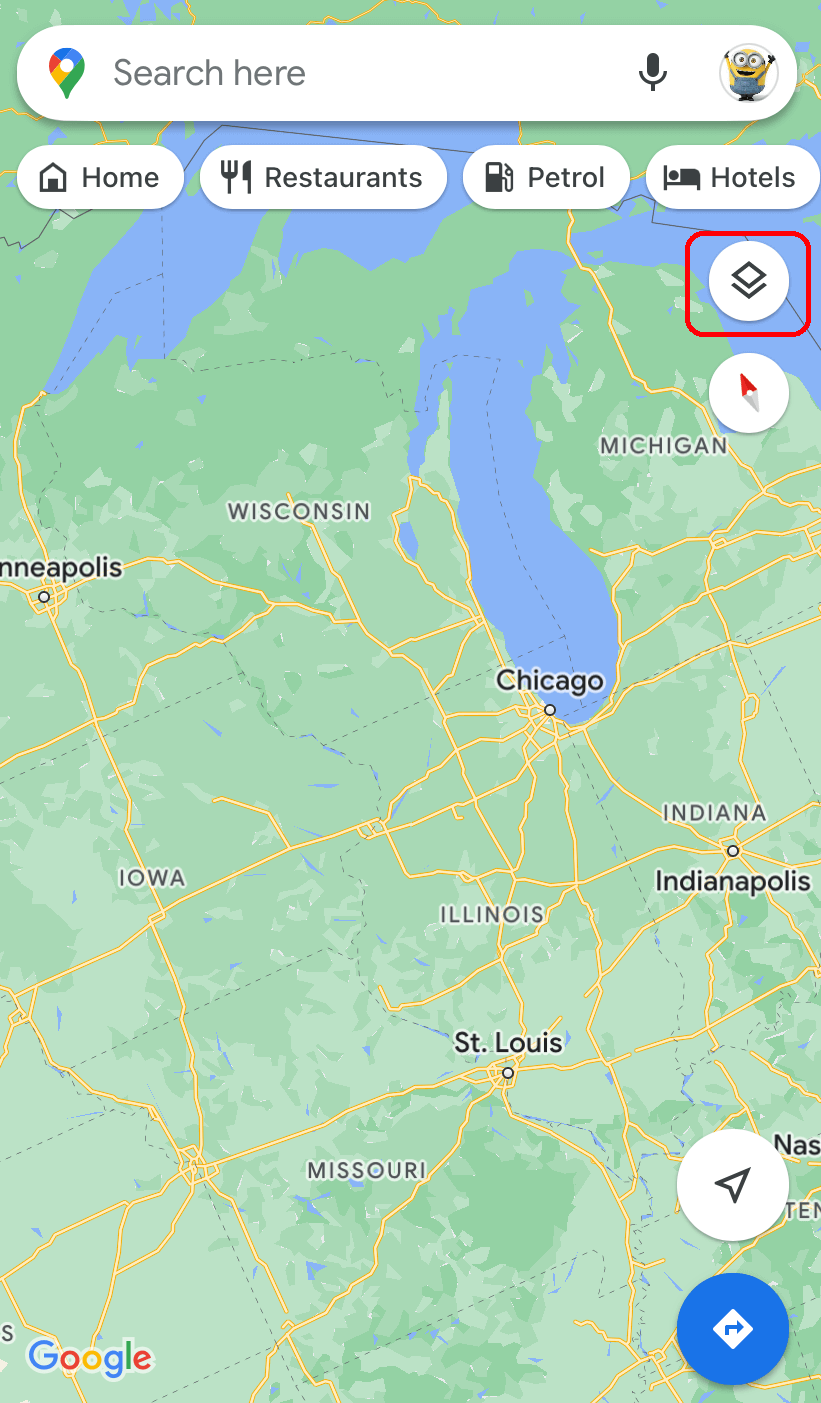 [4] Under the Map Details section, select the Air Quality option.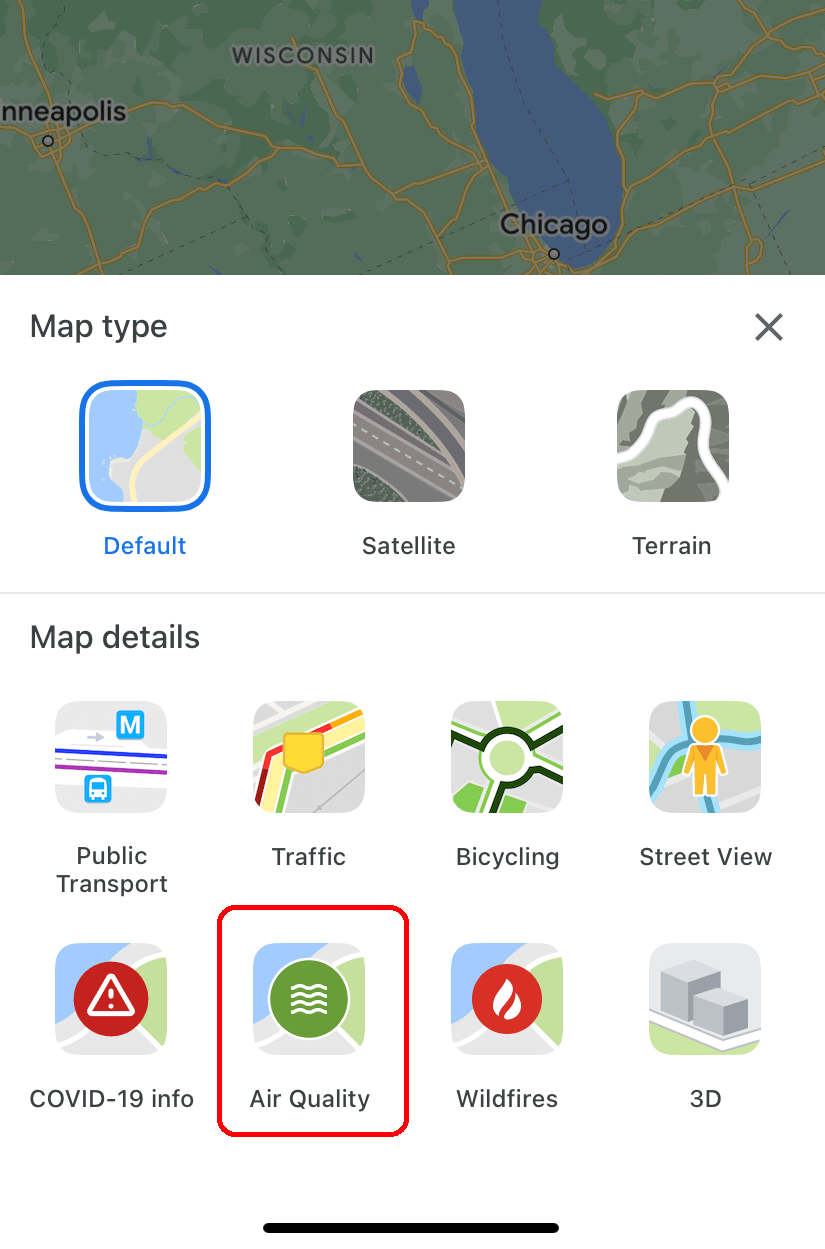 [5] The air quality monitoring station near the selected area will appear in the form of tiny bubbles. It will indicate the area's air quality score and corresponding color-coded dot.
[6] You can tap on the bubbles to get additional information and guidance for outdoor activities.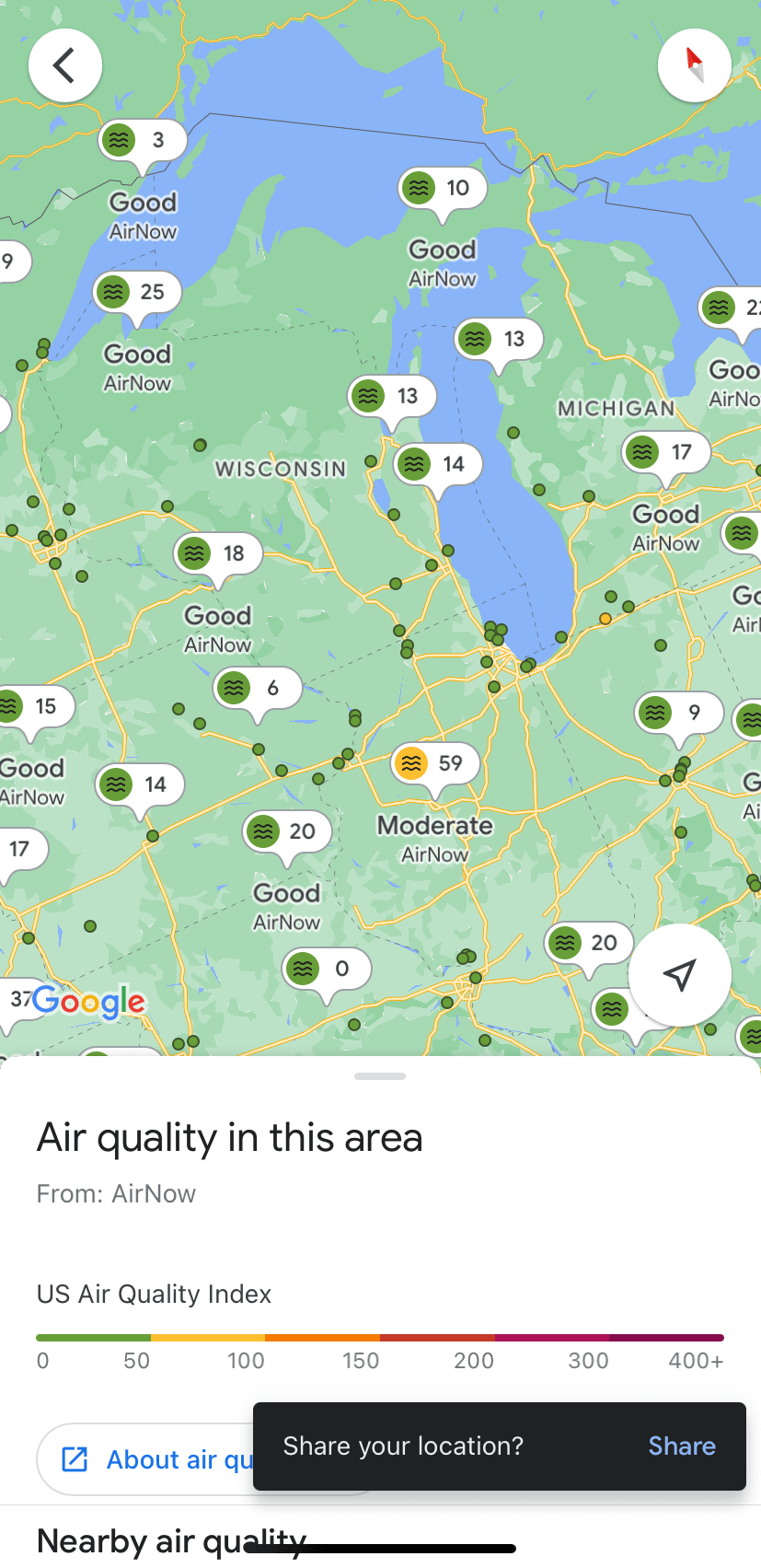 Note – Enable Dark Mode on Google Maps and find direction for the desired location with the dark background.
Air Quality Index (AQI)
The below chart will show you the idea about the level of pollution and AQI.
AQI Colour
Levels of Concern
Values of Index
Green
Good
0 – 50
Yellow
Moderate
51 – 100
Orange
Unhealthy for sensitive
Groups
101 – 150
Red
Unhealthy
151 – 200
Purple
Very Unhealthy
201 – 300
Maroon
Hazardous
301 and higher
Note – Turn on satellite view in Google Maps to find aerial images for your location.
Frequently Asked Questions
Does Google Maps show air quality?
Yes. You can check your area's or desired location Air quality on Google Maps. The above article will show you the detailed instructions.
What does AQI mean in Google Maps?
AQI (Air Quality Index) is the unit of measurement for air quality that ranges from 0 to 500 units.
Was this article helpful?