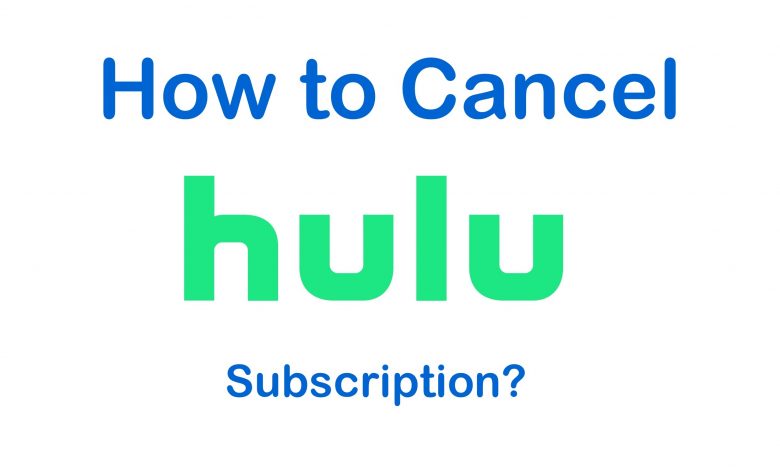 Hulu is a subscription-based online streaming service which allows you to watch thousands of movies and TV shows. Hulu's on-demand streaming library contains more than 80000 video contents to watch. In addition to movies and TV shows, Hulu Plus Live TV plan offers live channels from top networks and you will be able to watch your favourite contents offline directly from Cloud DVR storage as well. If you no longer using Hulu, you can cancel or temporarily hold your Hulu subscription. As it is an auto-renewal service, you have to cancel it if you are not using it. You can cancel Hulu Subscription using the app, website and iTunes.
Hulu Subscription Plans
The below are the subscription pans available for Hulu:
Basic Hulu Subscription – $5.99/month.
Hulu (No Ads) – $11.99/month.
Hulu + Live TV – $54.99/month.
And Hulu + Live TV (No Ads) – $60.99/month.
How to Cancel Hulu Subscription?
There are three ways to cancel Hulu membership. You can cancel the membership using,
Smartphone app (Android/iPhone)
Hulu Website
iTunes
How to Cancel Hulu Subscription on App?
Hulu app is available on iOS and Android devices. You can easily cancel the membership using the app.
(1) Open the Hulu app on your smartphone.
(2) Select the Account icon (Person shaped) at the bottom right corner of the app screen.
(3) Select the Account option. The account management screen will open.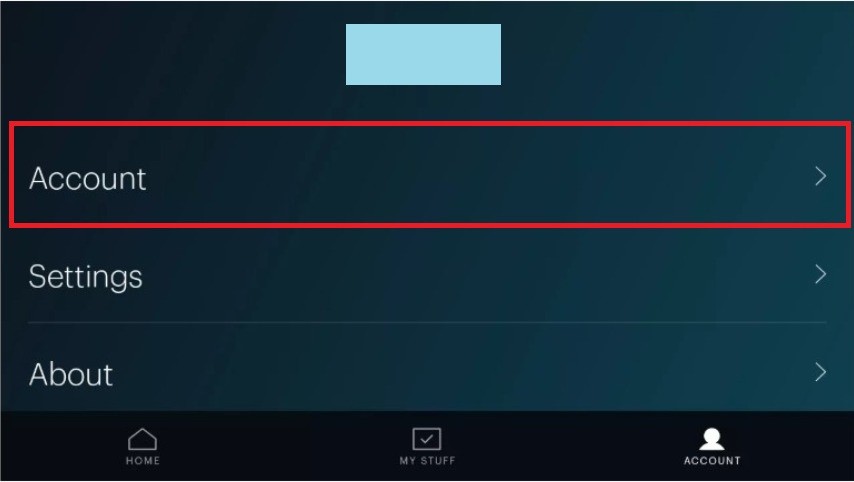 (4) Now scroll down and select Cancel Your Subscription option.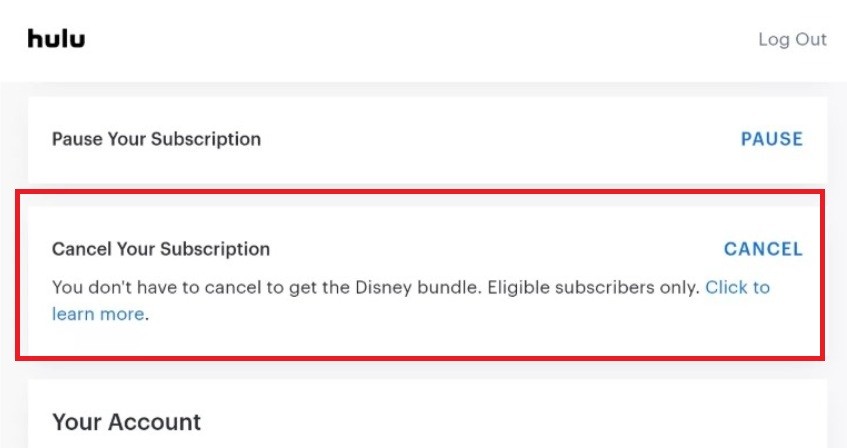 (5) Then tap Continue to Cancel from the prompt.
(6) After that Hulu asks for Reason for cancellation. Select the reason and again tap Continue to Cancel.
(7) Next select Yes, Cancel Subscription option. It will cancel your current Hulu Subscription and take back you to Account Screen.
How to Cancel Hulu Subscription using Hulu Website?
It is very simple and easy to cancel the Hulu membership directly for the Hulu Website.
(1) Open browser on your device and go to hulu.com.
(2) Click Login option at the top right corner of the website and login to your account.
(3) Now select your Name in the top right corner and select the Account option.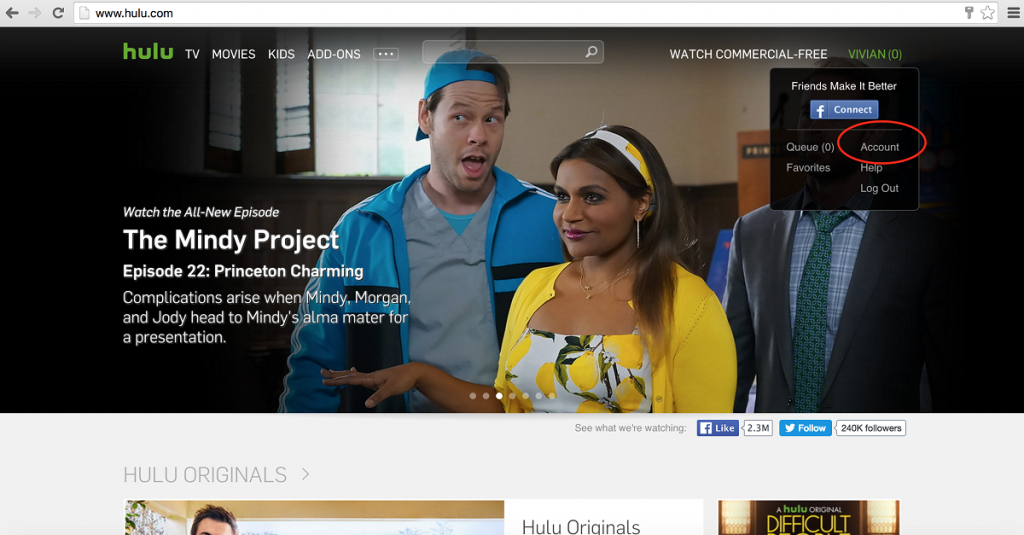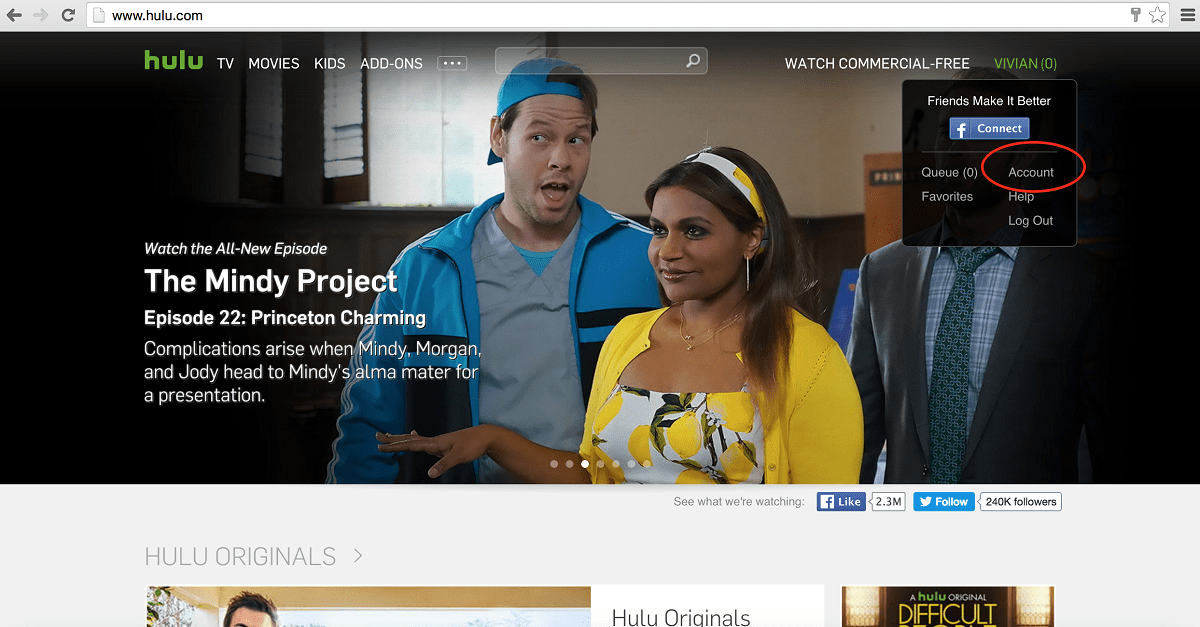 (4) Click Cancel Subscription at the bottom of the screen.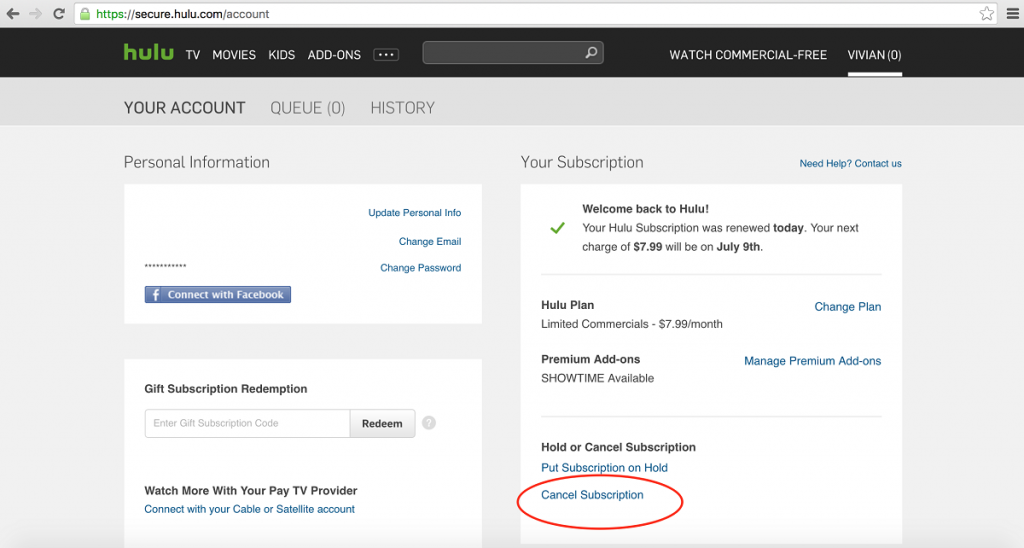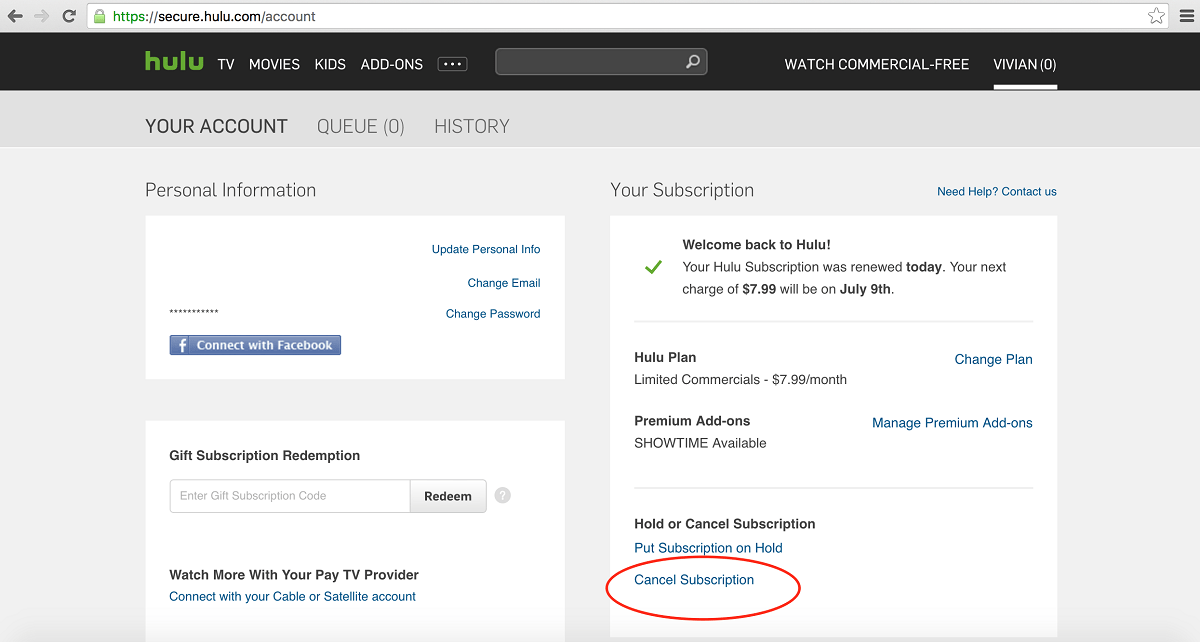 (5) Then select the reason for cancelling the Hulu subscription.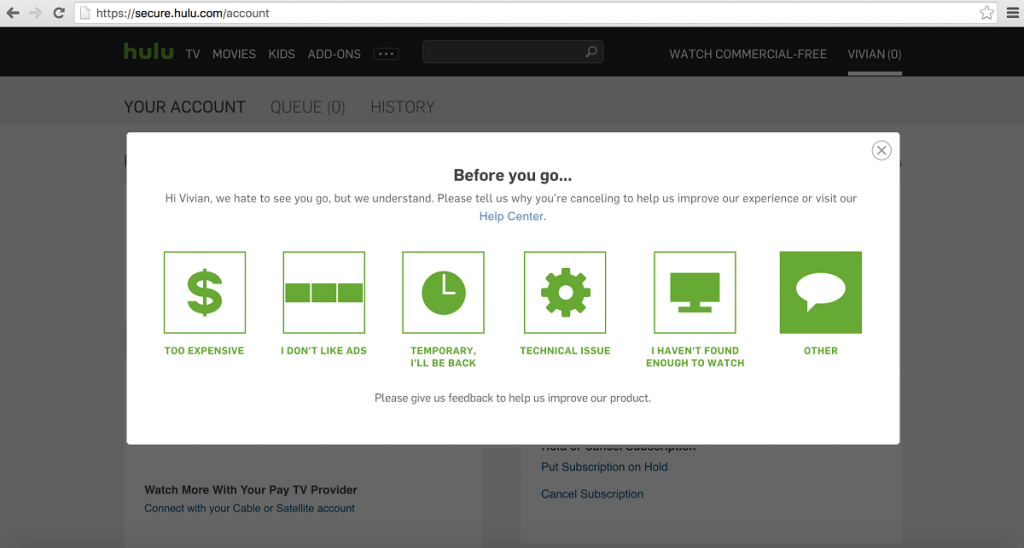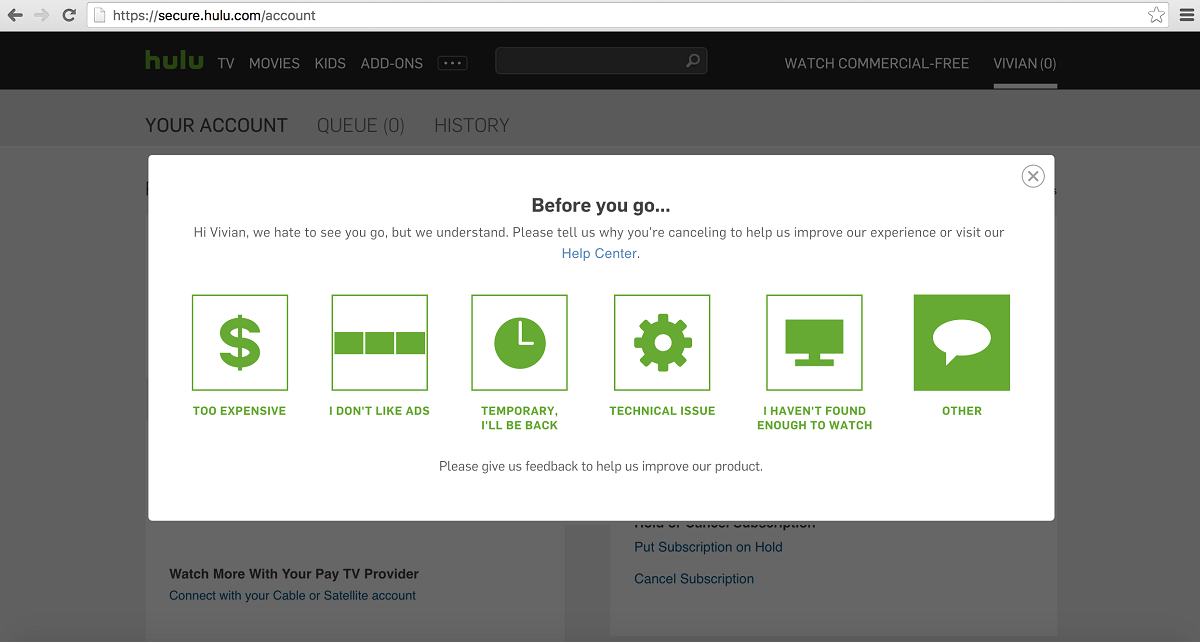 (6) Navigate to the subscription plan you wish to cancel and click Options drop-down button.
(7) Under options, select Cancel.
(8) Now click on the Continue to cancel option to cancel your Subscription.
How to Cancel Hulu Subscription using iTunes?
You can also cancel the Hulu subscription from the iTunes if you are paying through Apple ID. It is easy to cancel subscriptions on the iPhone using iTunes.
(1) Go to iTunes store and select Account option.
(2) Sign in with your Apple ID.
(3) Select Settings and click Manage option next to your Subscriptions.
(4) Click Edit option at the right side of Hulu .
(5) Move to Hulu Auto Renewal section and click Off.
(6) Finally, click Done from the Prompt to confirm.
This is how to cancel Hulu Subscription using iTunes. You can use any of the above methods to cancel Hulu Membership. If you are using Hulu on other devices like Playstation, Xbox, or Roku, then you can cancel it on their respective devices.
If you have any queries or comments, tell us in the comments section. Follow us on Facebook or Twitter for more updates.
Was this article helpful?