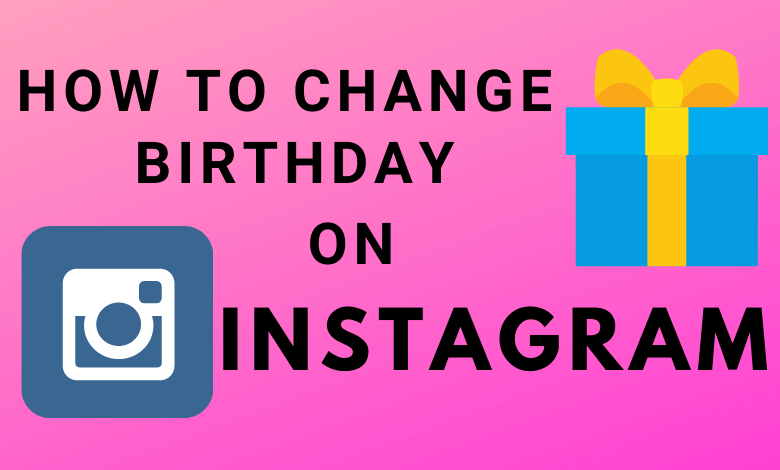 Photo and video sharing wouldn't be complete without Instagram. It is a great social platform to share what you are up to. With Instagram, you can connect to the people and things you love. To create an Instagram account, you must be at least 13 years of age. Instagram asks you for the age details to make sure you aren't an underage user. Also, it uses the age details to bring you relevant content. If you have provided the wrong date of birth and want to change it, then Instagram lets you do it. Currently, changing your birthday on the Instagram profile is possible only if you haven't connected your Facebook profile. If you have linked, Instagram will import the birthday automatically from your Facebook profile. In those situations, you need to change the birthday on your Facebook profile to change the date of birth detail on Instagram.
Note: Remember that you can't remove the birthday details once it has been updated to your profile.
How to Change Birthday on Instagram
As we said earlier, Instagram lets you change the date of birth only if you haven't linked the Facebook account.
(1). Launch the Instagram app and click on Profile icon.
(2). Tap on Edit Profile button.
(3). Select Personal Information Settings.
(4). Click on Birthday and change your date or birth details.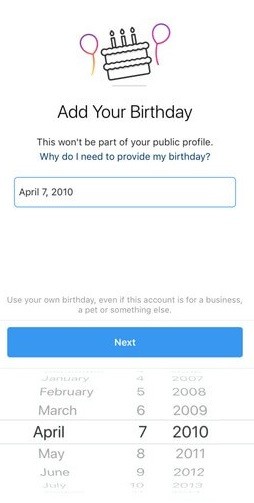 Note: Tap on Update on Facebook to import the data from the Facebook account.
Our Opinion
Changing your birthday on Instagram is that simple and easy. Make sure you provide personal info correctly including date of birth. This will let Instagram show you age appropriate content that aren't sensitive or inappropriate to your age.
Hope you have been able to change your date of birth on Instagram. If you have got any queries, then ask it as comments. Visit us on our social media platforms like Facebook and Twitter for more useful article updates.