Key Highlights
To get a Quizlet Free Trial: Visit the Quizlet website → Sign in → Select the subscription → Start your free trial → Enter payment details →Complete verification → Done.
Quizlet is a free learning platform developed for students and professionals to study a particular topic or a subject. It offers a database for thousands of pre-created study tools and materials on various topics created by professional teachers or lecturers. Quizlet also comes with a lot of features like interactive diagrams, text-to-speech audio, and progress-tracking technology that makes students engage and focus on the subject. To unlock more premium features of Quizlet, you can sign up for a 30-day free trial. Once the free trial ends, your preferred payment method will get charged $35.99/year.
How to Sign Up for Quizlet Free Trial
1. Visit the Quizlet official website on your web browser.
2. Tap on the Sign-up button on the top-right.
3. Enter your Birthday, email, and password on the field.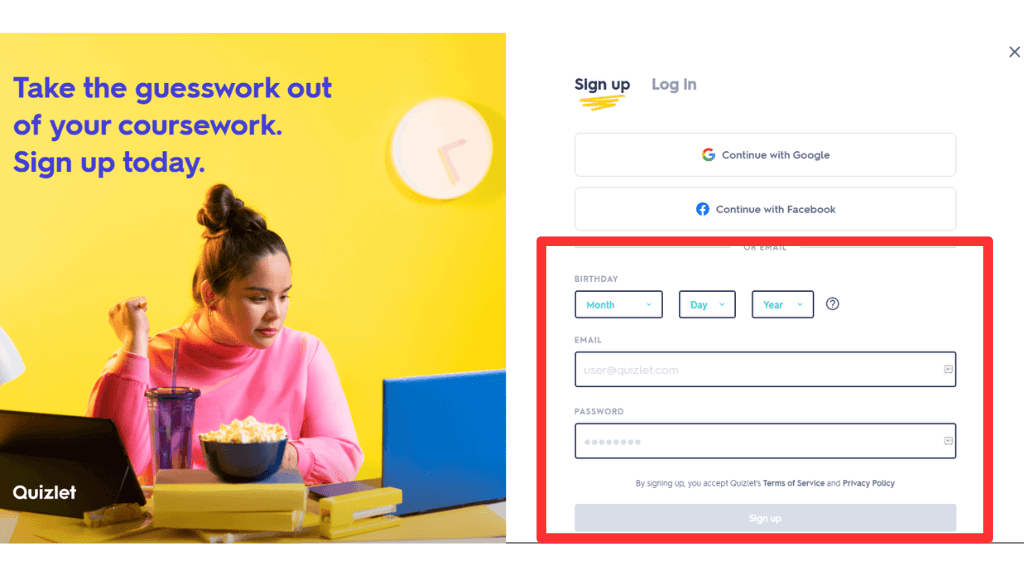 4. Then, click on the sign-up button.
5. Once you create your free account, click the Profile icon from the upper right corner and select the Upgrade option.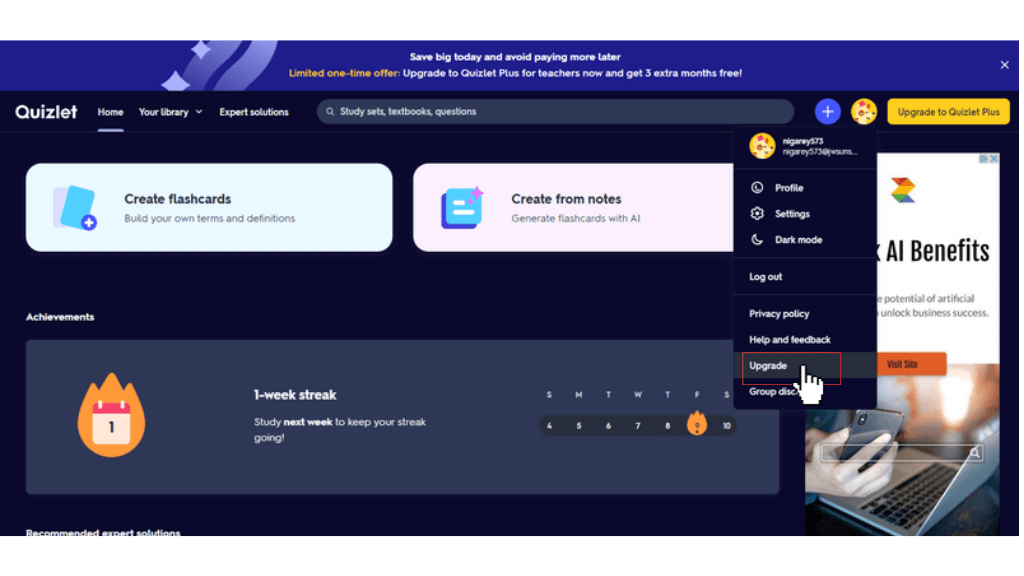 6. Click on the Start your free trial option.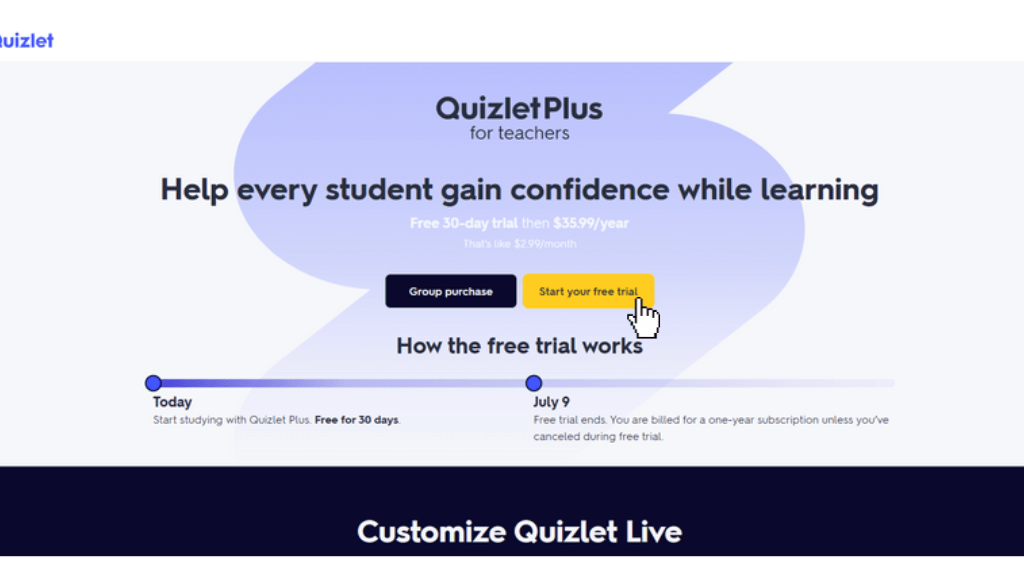 7. Enter the payment details and click on the Start 30-day free trial.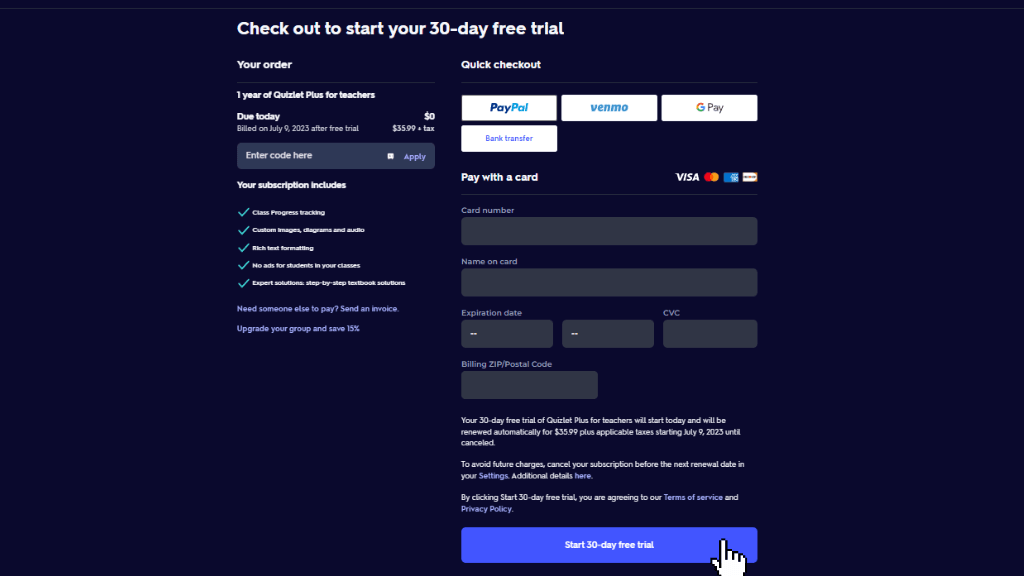 8. Once the payment details are verified, your Quizlet free trial will get activated.
How to Cancel Quizlet Free Trial or Subscription
1. Go to the Quizlet website and log in using the credentials.
2. Tap on the profile icon and select Settings.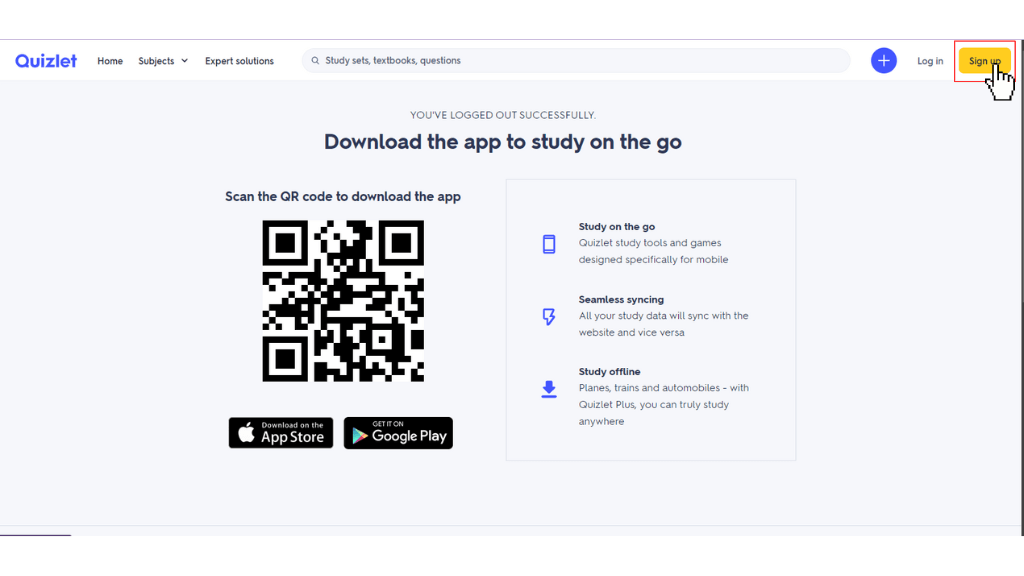 3. Scroll down to the bottom page.
4. Click on Manage Subscription from the list of options.
5. Then tap on the Cancel auto-renewal option.
6. Choose the reason for canceling the subscription and confirm it.
Note: Also, you can check out how to cancel the Quizlet subscription with your Android or iPhone.
Benefits of Quizlet
There are a lot of benefits in Quizlet that engage the students to learn the topic more interestingly.
Game format study that gives fun and more knowledge.
Multiple and custom question sets for practice.
A live version of classes to collaborate with students.
User-friendly interface.
Wide categories of online study materials.
Sharing own information with anyone.
FAQ
Is Quizlet available for free?
Fortunately, you can get free access to use the student version of Quizlet by just signing up for the account. Also, you can get a free trial of 30 days for a Quizlet Plus subscription.
Is Quizlet Plus worth the cost?
With a Quizlet Plus subscription, you can get diagrams, custom images or audio, and a personalized study path which improves the quality of the study.
What are the alternatives to Quizlet?
There are a lot of alternatives for Quizlet that include Brainscape, Course Hero, Anki, StudyStack, StudyBlue, etc. which have more features and are affordable compared to this educational platform.
Does Quizlet charge me after the subscription period?
Once the free trial ends, the required subscription cost will get debited from your preferred payment method.
Was this article helpful?