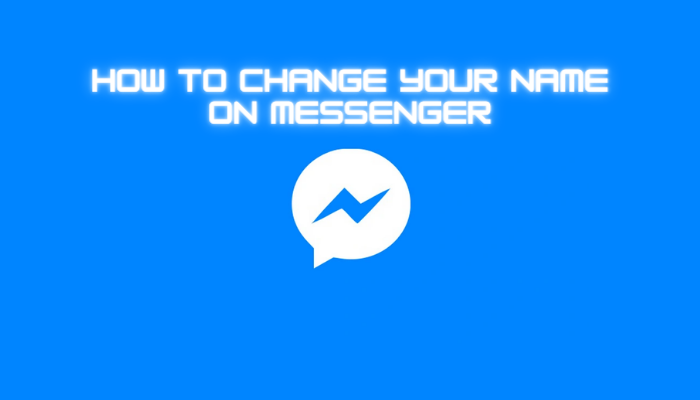 Messenger is a dedicated messaging app offered by Meta to send messages and files instantly with Facebook friends. Since you're using Messenger with Facebook details, it imports all the data like name, password, and profile picture. To change these data, you need to modify the Facebook account. It means you need to change your Facebook account name for a new display name in Messenger. You can do this easily on the smartphone or PC browser.
How to Change Display Name on Messenger Using Browser
1: Visit facebook.com/settings using a browser on your computer.
2: Sign in to your Facebook account if you're logged out.
3: Hit the Edit option next to the current Name.

Note – To change the username, click the Edit option to the next current username.
4: Enter your new name and click on the Review Change option.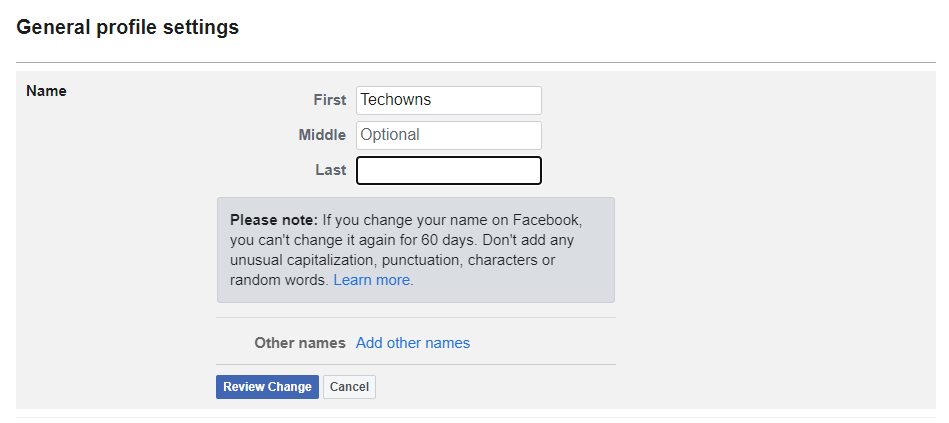 5: On the preview screen, enter your Facebook account password for verification and click on the Save Changes button.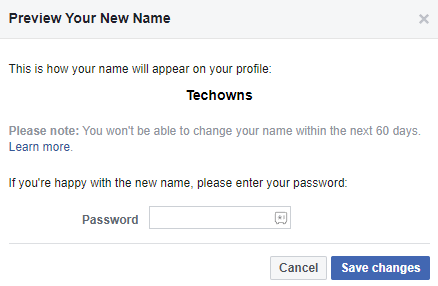 6: Now, visit messenger.com and it will open the new display name.
Note – After changing your name on Facebook, you can't make any changes to it for the next 60 days. Hence, make sure to choose the perfect name.
How to Change Display Name on Messenger Using iPhone & Android
1: Launch the Messenger app on iPhone or Android.
2: Tap the Messenger profile picture on the top left corner.
3: Scroll down to choose the Account settings option.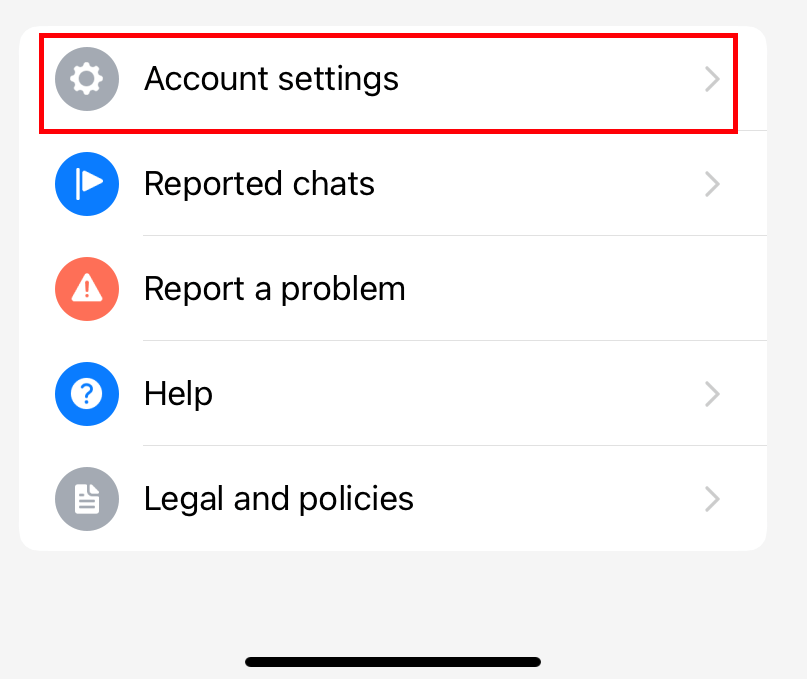 4: Choose Personal information.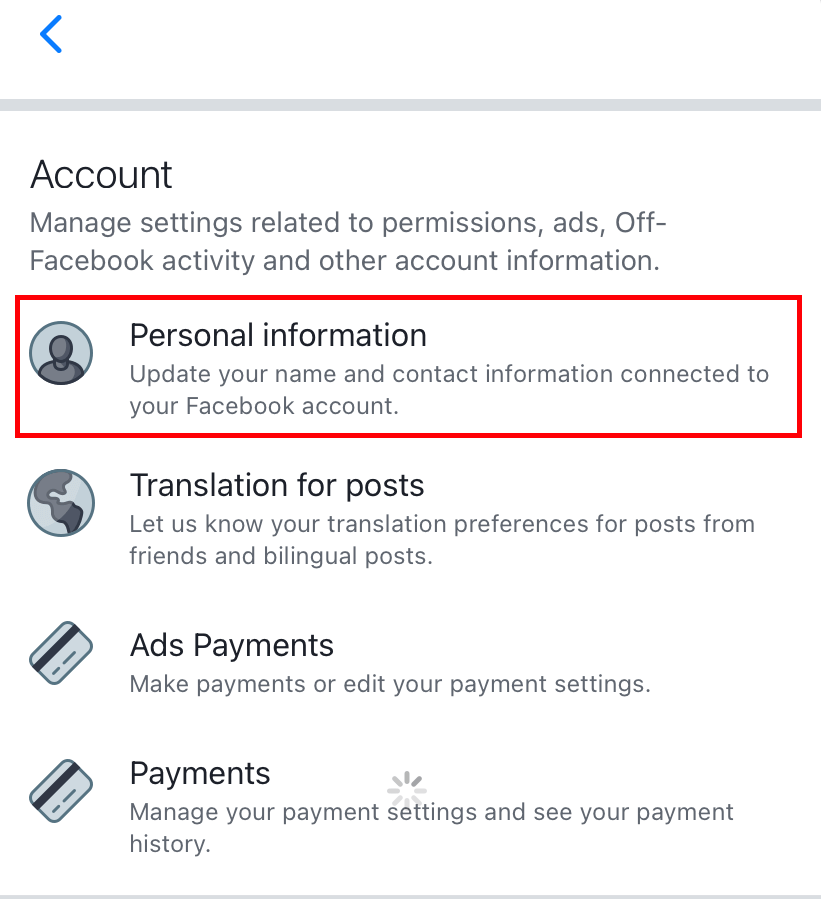 5: Click on the Name section.
6: Enter your new name and tap the Review Change option.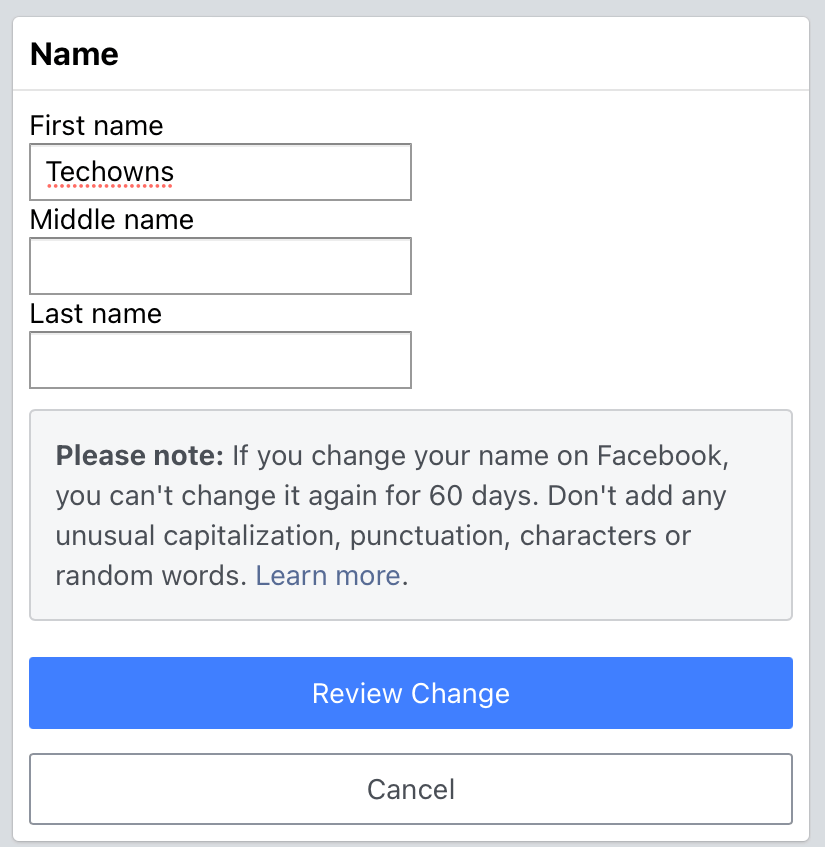 7: Enter your password and complete the process.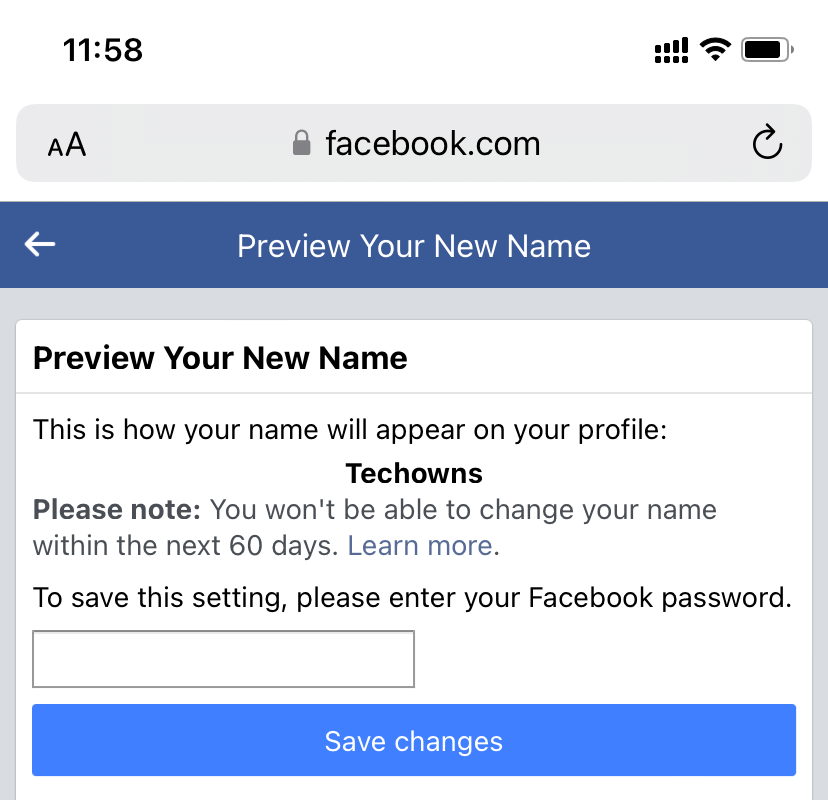 How to Change Messenger Username Directly on the App [Android Only]
Android users can change their usernames directly on the Messenger app.
1: Launch the Messenger app.
2: Under the profile section, click on the Username option.
3: Choose Edit Username.
4: Enter your new username. The new username must be unique, and Facebook will not accept the username taken by others.
5: Click the SAVE option at the top right corner to save the changes.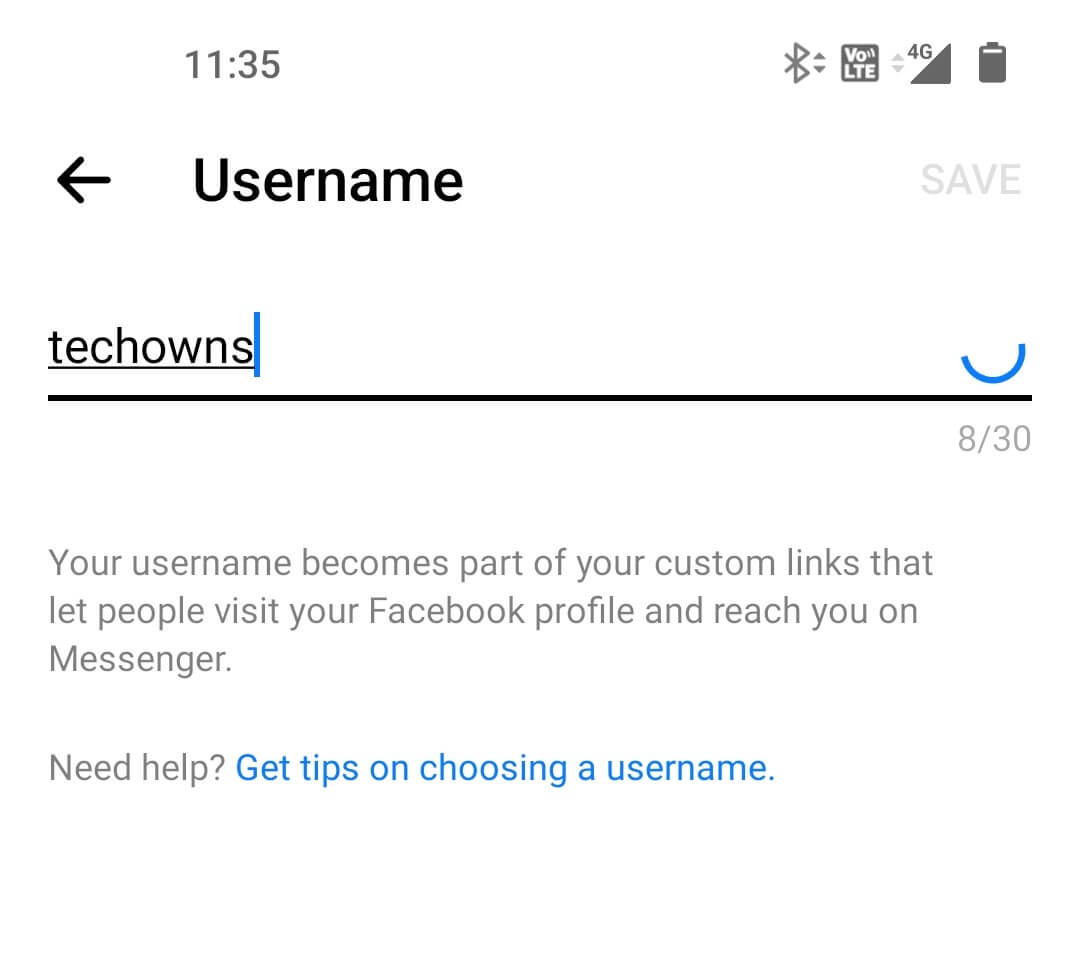 Frequently Asked Questions
How to change your name on messenger without Facebook?
No. You can't make changes to your Messenger name or any other settings without Facebook.
Was this article helpful?