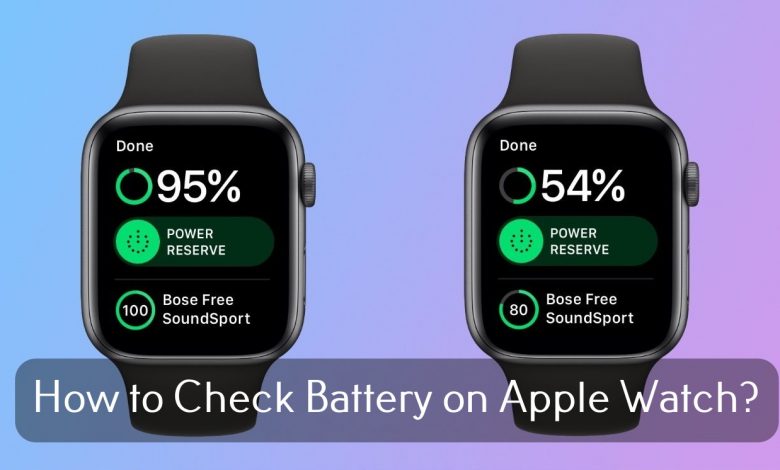 Apple has never failed to impress its users in terms of features. Despite this, Apple is renown for its battery life on all its devices. WatchOS isn't an exception and Apple ensure its battery life up to 18 hours. So, it can be used on an average of one full day. However, it may differ when the usage of Apple Watch extends. In such a case, it is good to check for the battery life of the WatchOS. This will save Apple Watch from dying out of battery. Also, looking for the battery life on Apple Watch will let you know when you need to charge it back for an enhanced experience. Get into the article to know how to check battery life on Apple Watch in the easiest ways.
How to Check Battery on Apple Watch?
Checking for the available battery on Apple Watch is important. Find out how using any of the methods we have discussed here.
Check Battery on Apple Watch from Control Center
Find out the available battery of your WatchOS right from your wrist using the steps given below.
(1) On your Apple Watch, swipe up from the bottom of the Watch face.
Note: When prompted, enter the passcode.
(2) WatchOS Control Center will be shown. Select the icon that represents the percentage. For instance, 66%
Note: When AirPods are connected, then you will find its battery as well.
(3) To save the battery from draining, press the Power Reserve slider.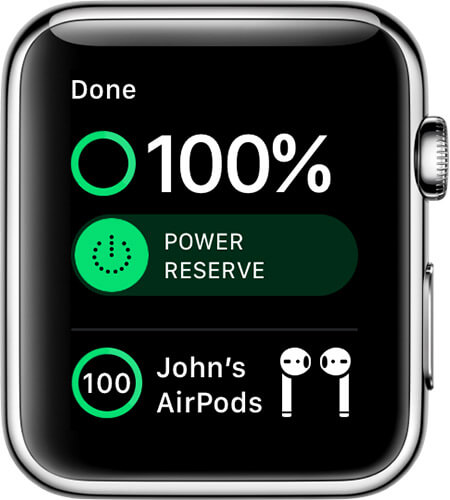 Note: Power Reserve option will preserve the battery life of WatchOS. When in this mode, your Apple Watch won't communicate or access other features.
Check Battery on Apple Watch from iPhone
It is possible to check for the battery of Apple Watch when it connected to the iPhone. Get in to know more.
(1) Unlock your iPhone and swipe up from its Home screen.
(2) Scroll down on the iOS widget until you see BATTERIES. You will find the battery of iPhone as well as Apple Watch.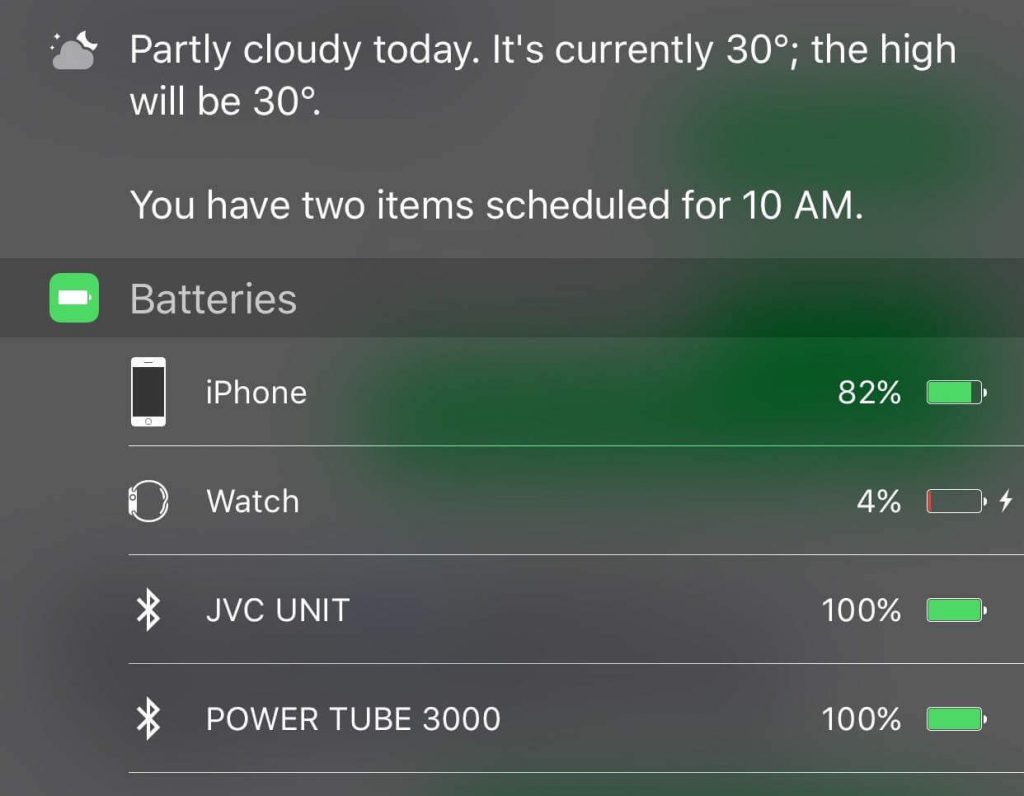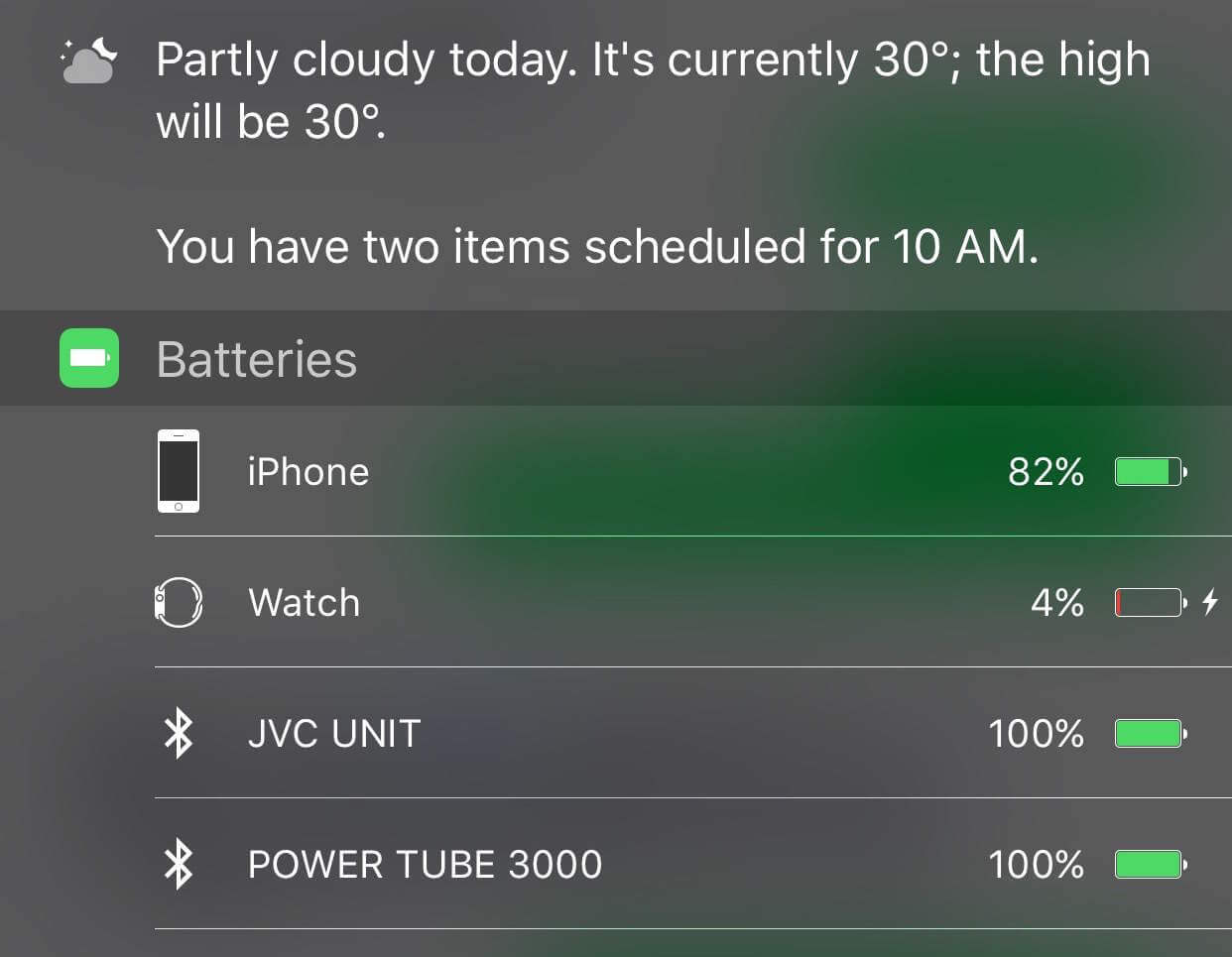 Check Battery on Apple Watch when Charging
It is possible to check for the battery level of WatchOS while it is in charge.
(1) If your Apple Watch is undercharging in Nightstand mode, then your Watch face will show lightning bolt. Press the icon.
(2) You will now be able to see the lightning bolt. Tap on it again to see the current battery of Apple Watch.
How to Check Battery Usage Stats?
With the battery usage stats, you will find the detailed information of WatchOS like standby mode, power reserve mode, time available to full charge, etc.
(1) Launch Watch app on your iPhone.
(2) Scroll down to select General option.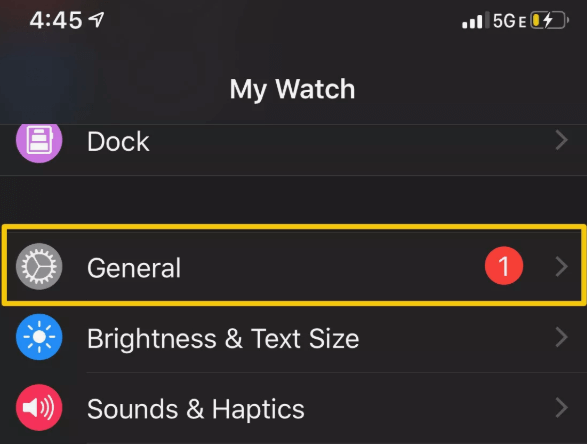 (3) On the next screen, choose Usage by scrolling down.
(4) Wait for the sync to complete between Apple Watch and iPhone. When loading indication disappears, scroll down till Usage and Standby indicators.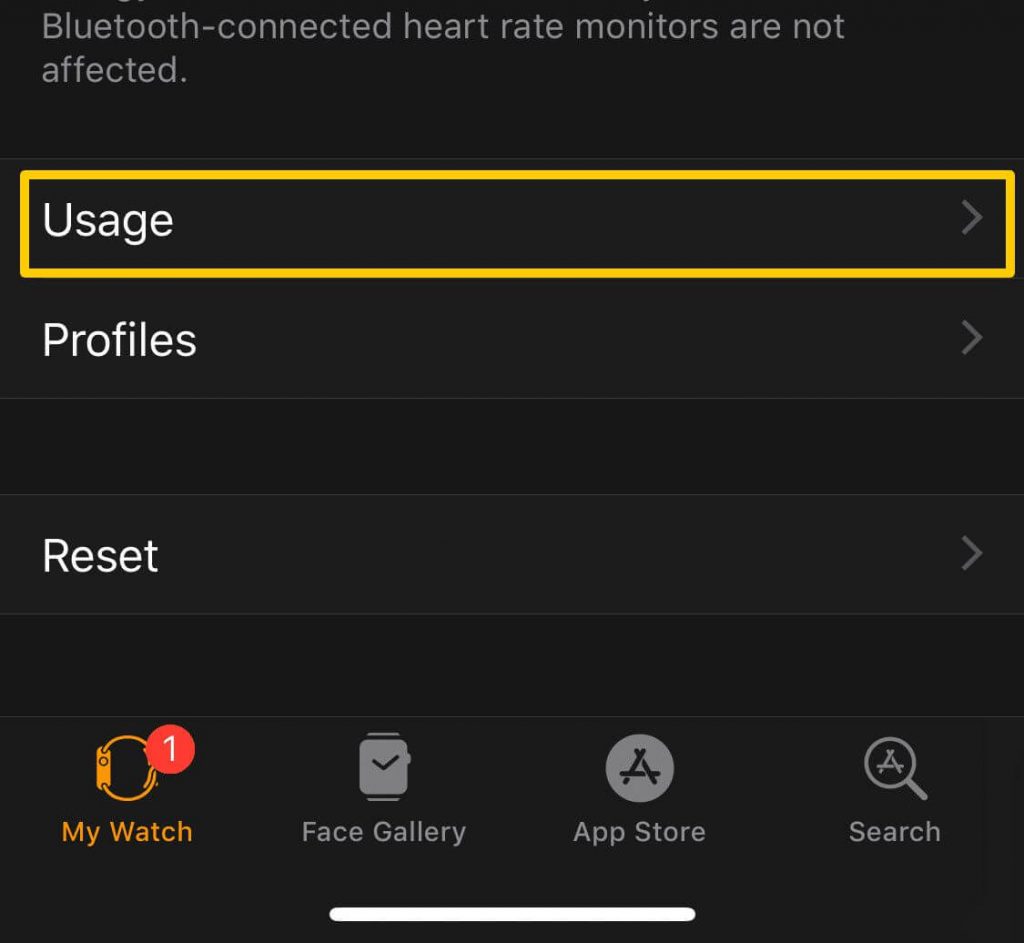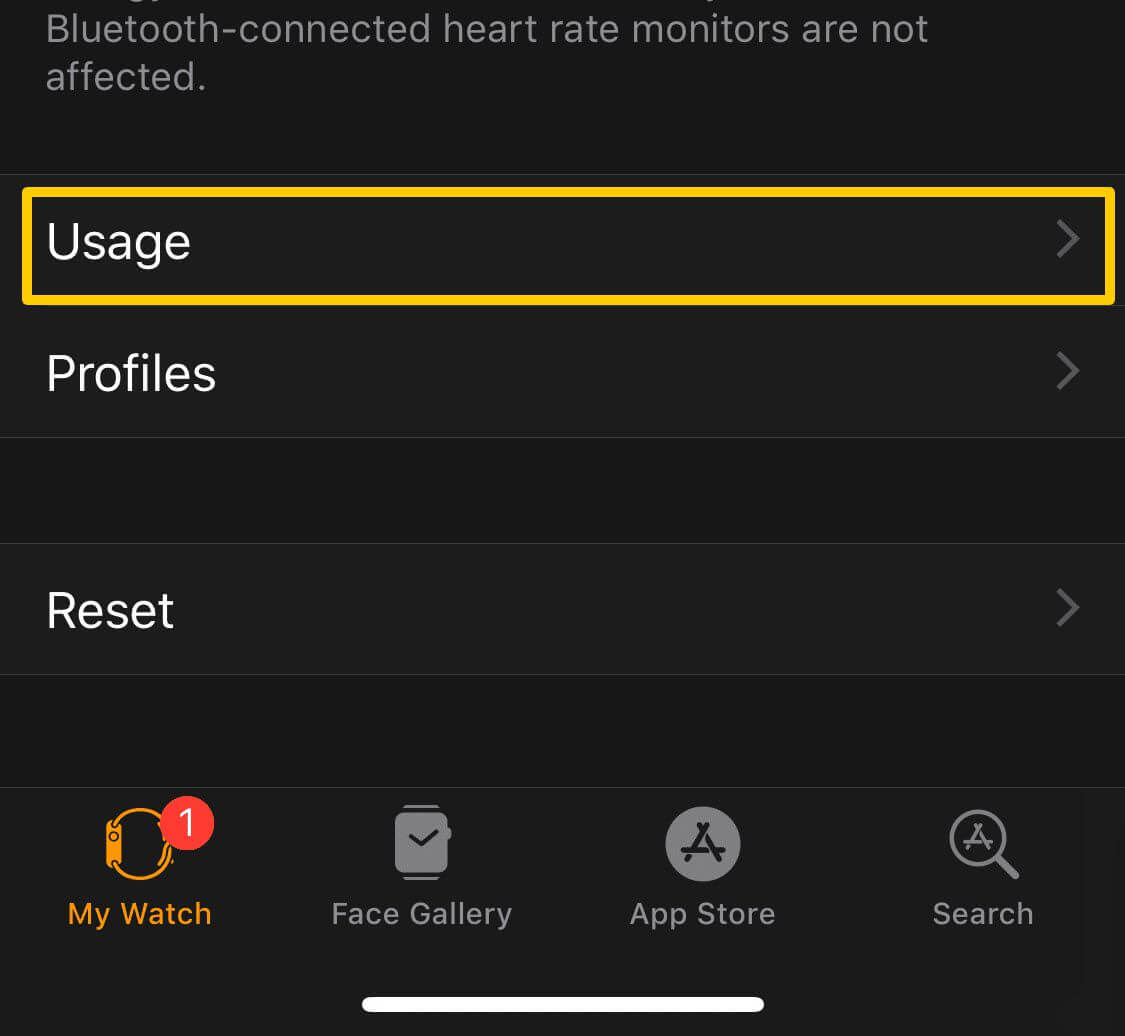 (5) Now you can see the exact time your Watch has been used along with its standby mode.
Note: If your battery on WatchOS is almost drained, you will also see Power Reserve mode.
That's simple and easy to check the battery of your Apple Watch. You can even check for detailed information regarding its battery from the Battery usage stats.
Share us your favourite method of checking Apple Watch battery as comments. For more updates, stay tuned with us on Facebook and Twitter page.
Was this article helpful?