Facebook is an irreplaceable and powerful social media tool. It is the most used platform to connect with people, friends, family members, and more others from across the globe. Facebook is widely preferred for its customization options it provides the users. So, the user can control or limit most features like status, albums, posts, etc. Customization includes limiting people from seeing their friends. In other words, the article deals with how to hide friends on Facebook. If you are concerned about privacy, then this is a must-do task. Because Facebook enables users to see your entire list of friends by default. If it bothers you, then you shall opt to hide your friend list. To know more, get into the section below.
How to Hide Friends on Facebook?
Facebook shows the Friends section of your profile to everyone. In other words, it is available as public. However, the user can restrict or hide friends on Facebook.
On Smartphone,
(1) Open the Facebook app from the Apps section on your mobile.
Note: Make sure you have signed in to your Facebook account.
(2) Press the three-horizontal line icon.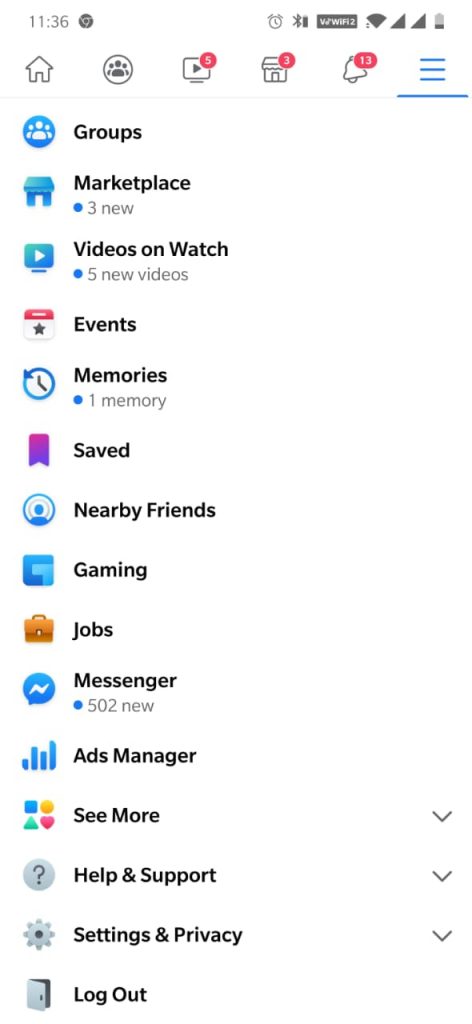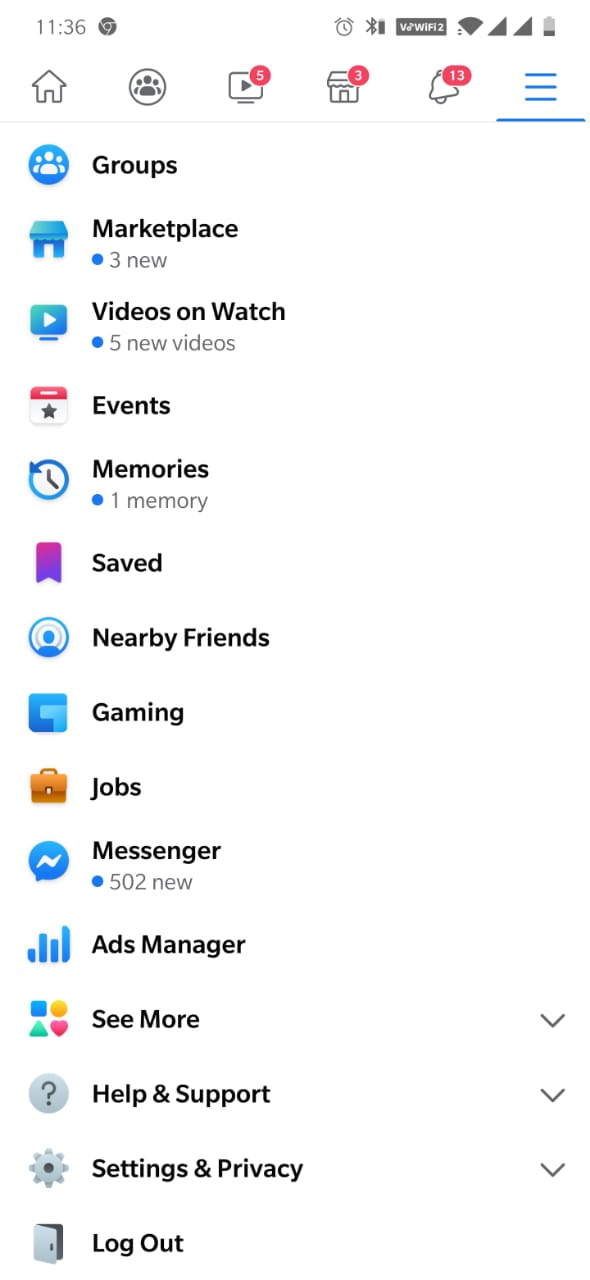 (3) Scroll and tap on Settings option under "Settings & Privacy" option.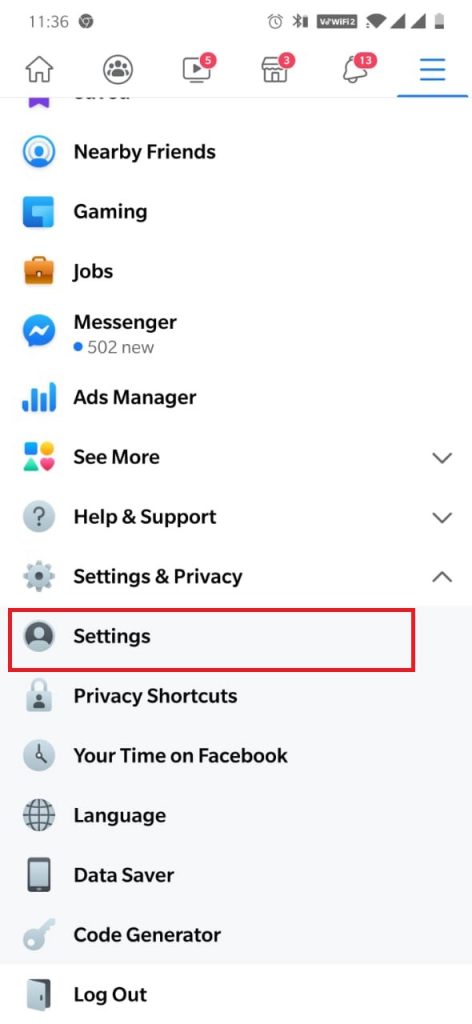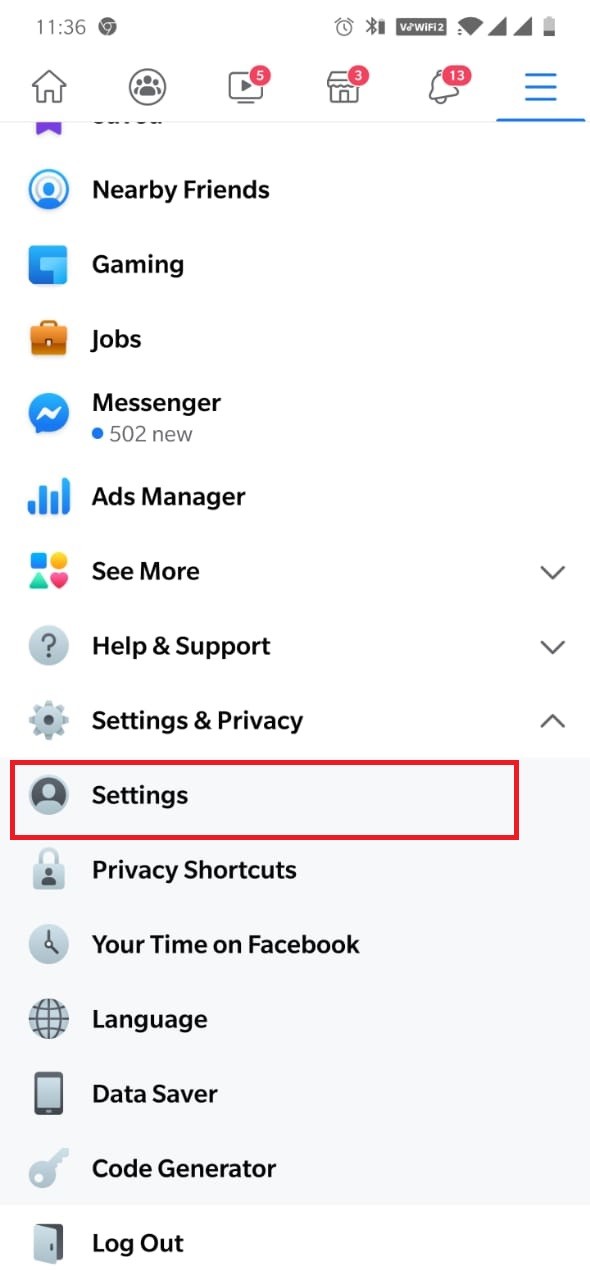 (4) Choose the Privacy Settings option under Privacy from the list of options.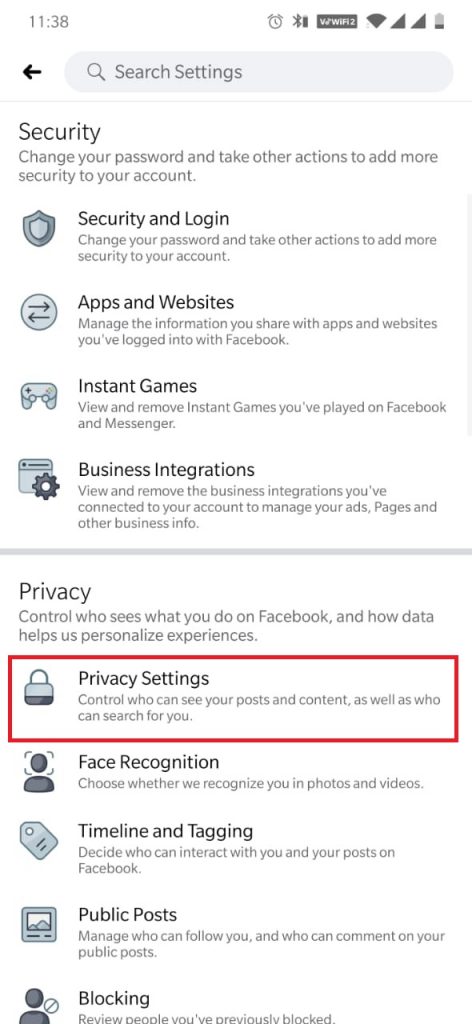 (6) Hit "Who can see your friends list?"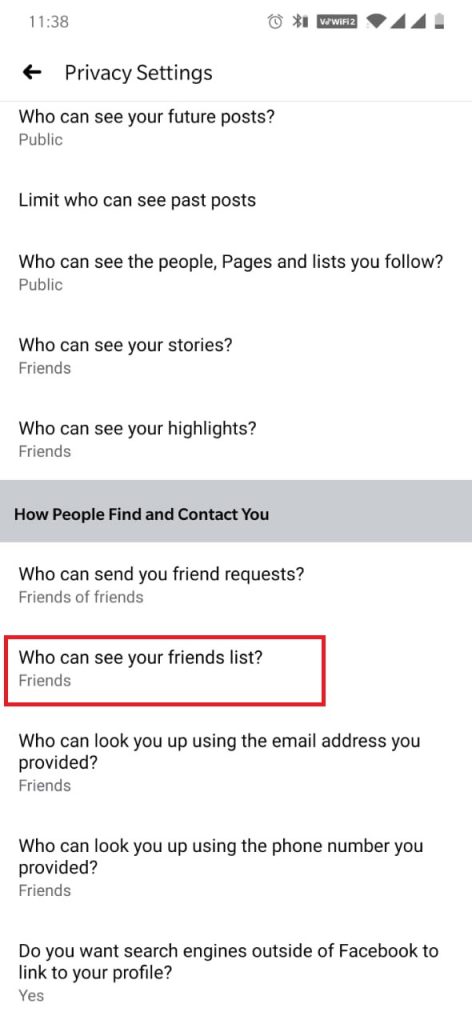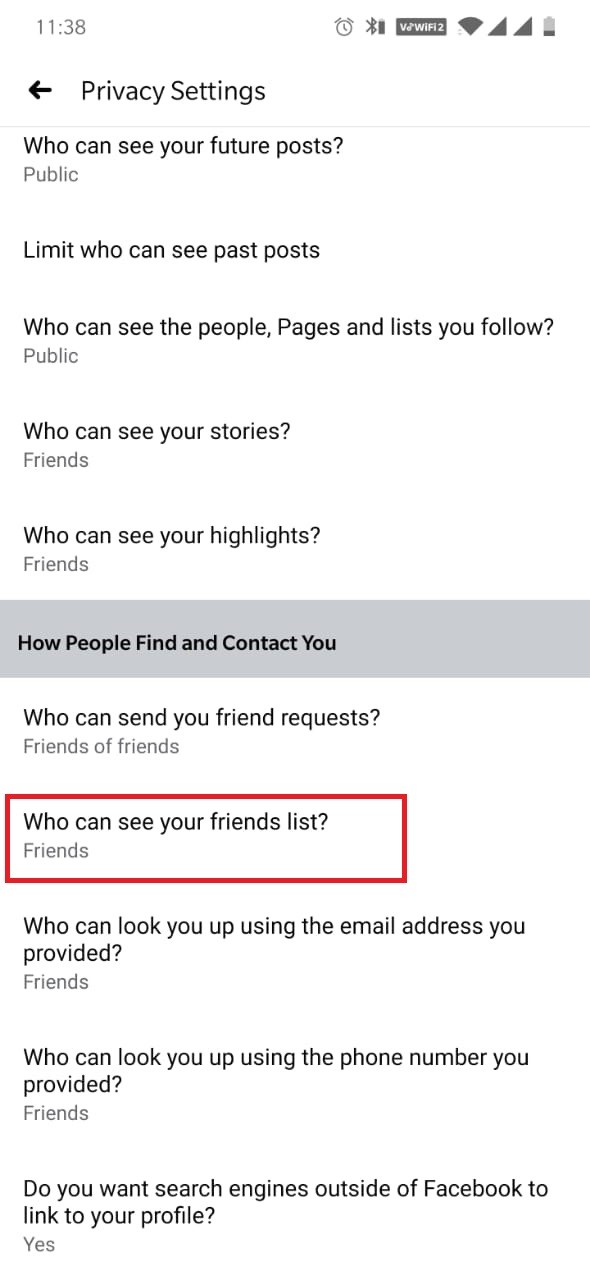 (7) You may select any of the options like public, friends, only me, close friends, etc.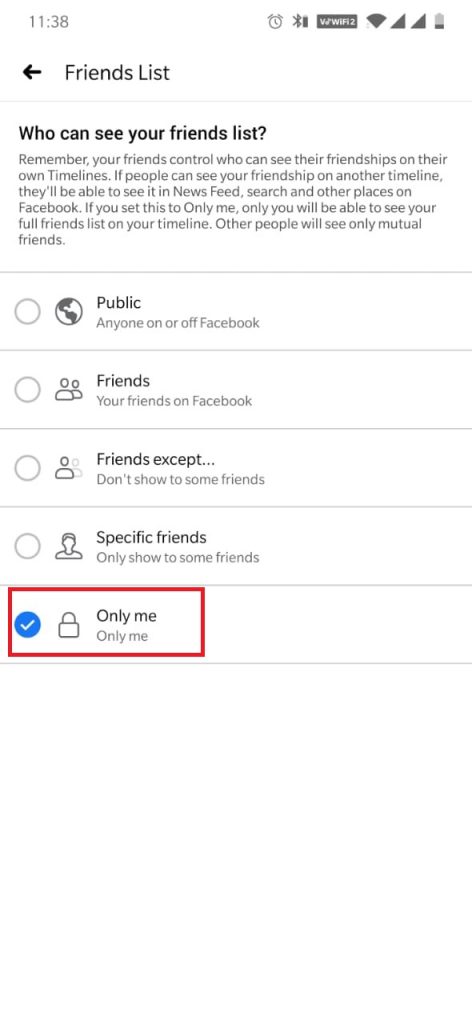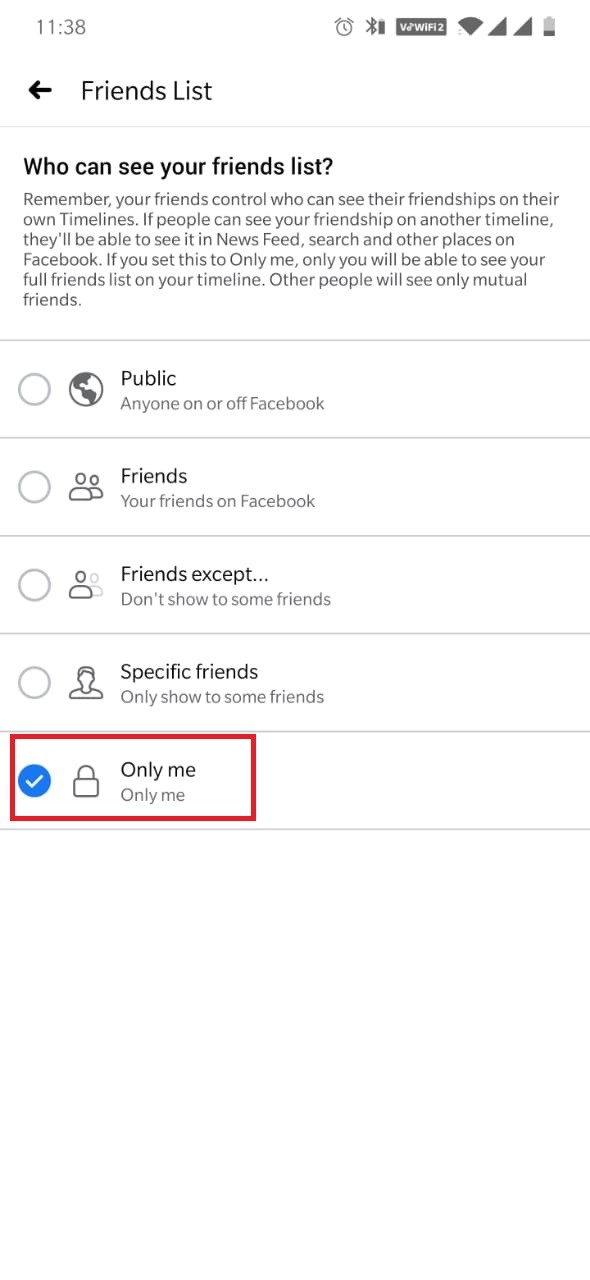 On PC,
(1) Go to https://facebook.com or launch Facebook desktop app.
Note: Sign in to your account to proceed further with making changes.
(2) Click on the down arrow like an icon from the top-right corner of the screen.
(3) Choose Settings option from the drop-down menu.
(4) On the Settings page, hover to click on Privacy option from the left pane.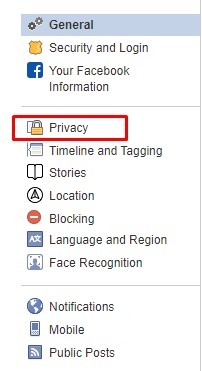 (5) Select "Who can see your friends list?" option.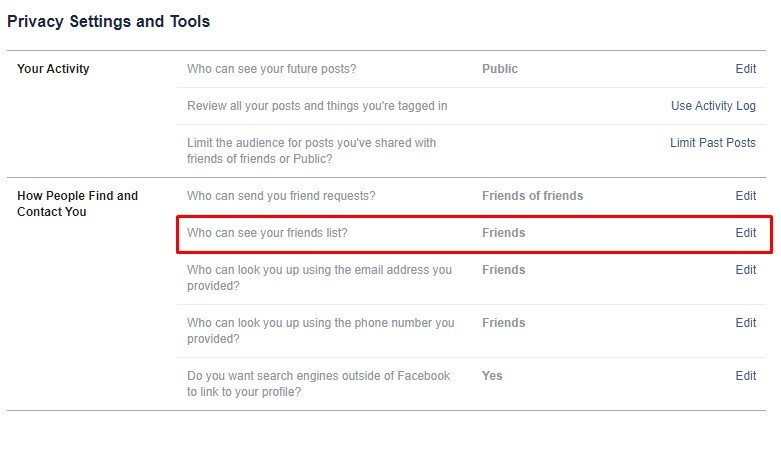 (6) Press the button named as Public with a drop-down icon.
(7) Just like the mobile phone, choose between different options to hide friends on Facebook desktop. For instance, Only me.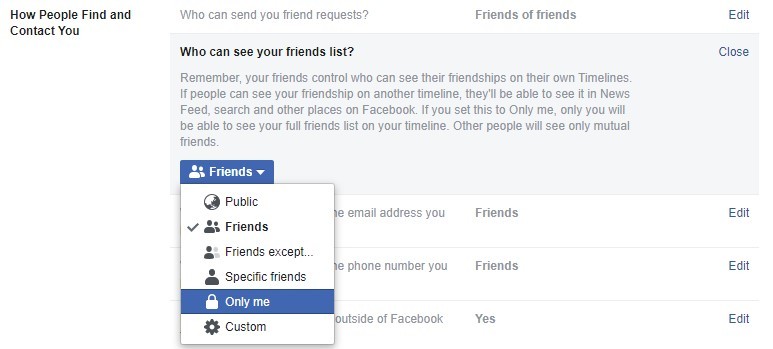 Note: By choosing who can see, you grant permission for such category people to see your friends. So this means, you are hiding Facebook friends from all others.
Alternative!
(1) Go to Facebook profile and click on the Friends option just under the cover photo.
(2) Select the pencil-like icon from the top-right and click on Edit Privacy.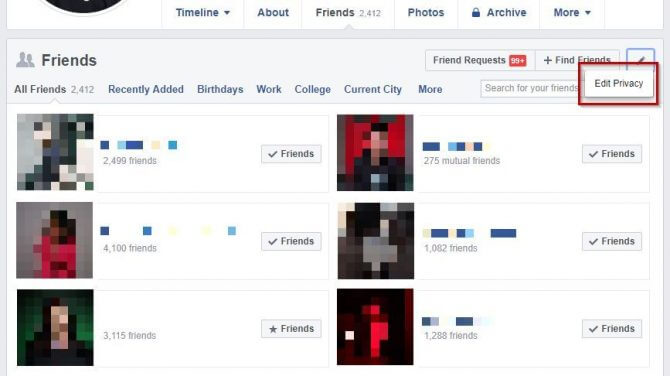 (3) Now choose who can see your friends list by choosing between the four options.
Techowns Tip: How to Delete a Group on Facebook?
FYI!
While choosing who can see your friends list, you will come across four different options. Know its real meaning from here.
Public – If you choose this, then it means all Facebook users can look at your friend list.
Friends – This will limit only your friends to see your list of friends.
Only Me – With this, no one can see your Facebook friends except you.
Custom – This means, you can customize who can see and who cannot see friends list.
Hiding your friend list from the prying eyes is a simple process from any of your device.
Share if this article is helpful to you as comments below. Visit us on Facebook and Twitter page for more articles.
Was this article helpful?