Apple Watch is a smartwatch designed by Apple. It is an electronic device that runs on the watchOS software. Like the iPhone, an Apple watch has the capacity to interact through messaging and calling. It is provided with Siri voice command feature, with this, you can use it as a mic, use it to dictate a text and ask for directions. It also acts as a fitness and health tracking tool to measure heart rate, calculates calories and it is simply a hub for all your personal body information. Just like an iPhone, you can install and access your apps, as it has a number of apps on the app store. You can access your Apple watch simply from your iPhone if you had paired your Apple Watch with iPhone. But before that, to access the Apple Watch from your iPhone, it requires you to install Apple Watch app on iPhone.
Techowns Tip: How to Update Apple Watch
Steps to Pair Apple Watch to iPhone
Before pairing your iPhone with your Apple Watch, you need to check whether your Apple Watch is compatible with your iPhone. You need to update your iPhone (if required) to the latest version. If you want to pair your new iPhone to Apple watch, firstly install Apple Watch app on your mobile (in most of the cases the apple watch app is pre-installed).
Step 1: Turn on Bluetooth and connect your iPhone to WiFi.
Step 2: Turn on the Apple Watch by pressing and holding the Digital Crown on your Apple Watch until an Apple logo appears on the watch display.
Step 3: Select the language and region.
Step 4: Bring your Apple watch closer to iPhone and wait for a few minutes. You can see "Use your iPhone to set up this Apple Watch" on the iPhone screen. Click Continue.
Step 5: Click Start Pairing on Apple watch.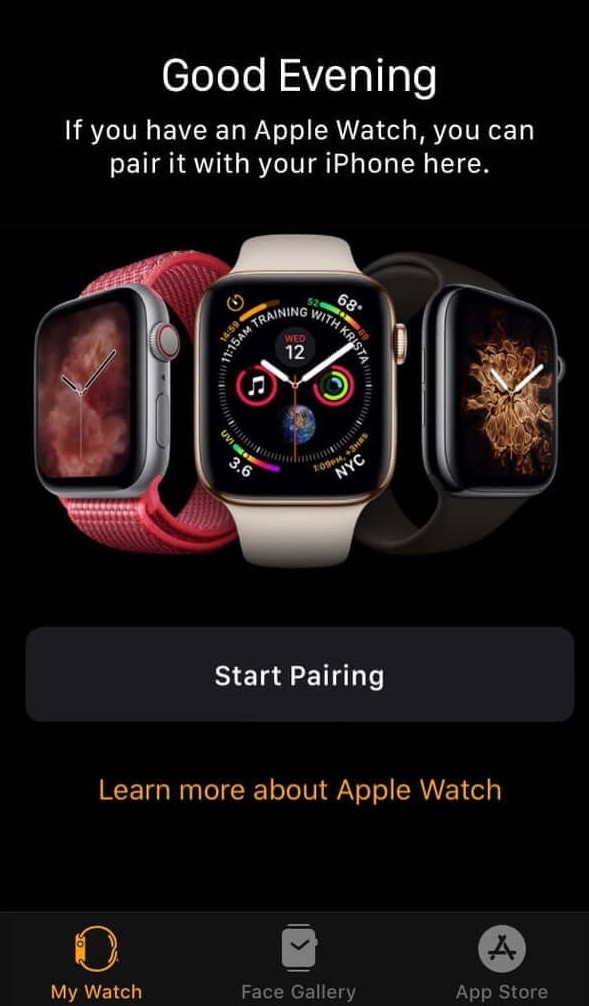 Note: If you are not getting any message on iPhone screen, Open the Apple Watch app and click start pairing.
Step 6: The watch screen is displayed with the alert message that the Watch is Paired. In the same screen, it asks you to update the Watch OS. Click on it to update your watch or skip this option.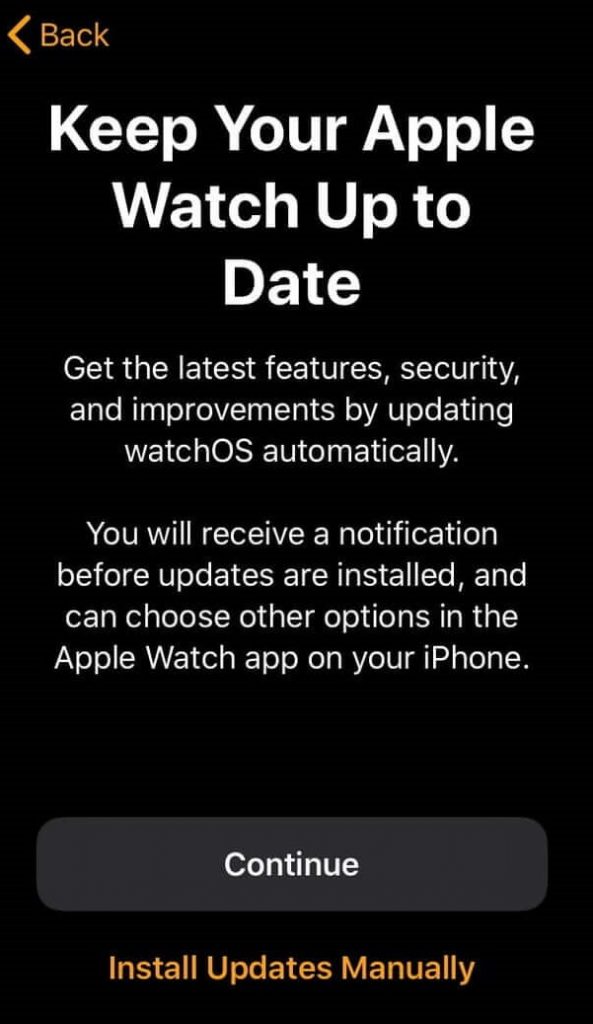 Step 7: The next screen asks you to choose either Restore from Backup or Set up as New Apple Watch.
If this is the first time or it is a new watch, you should choose Set up as New Apple Watch.
If you already an Apple watch user, have some previous backups, you need to choose Restore from Backup.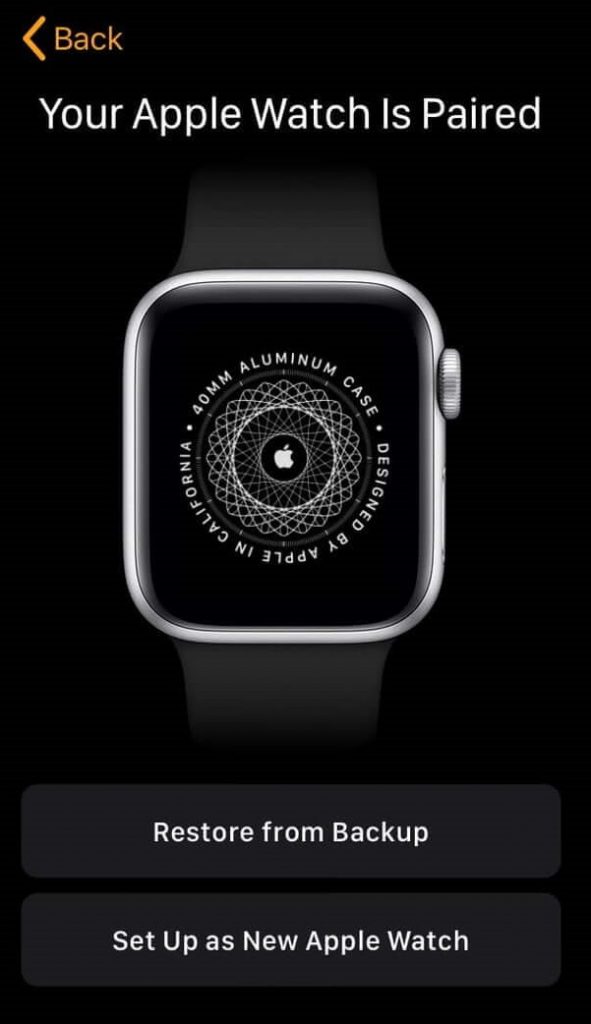 Step 8: On the next screen you have to select the wrist preference either Right or Left.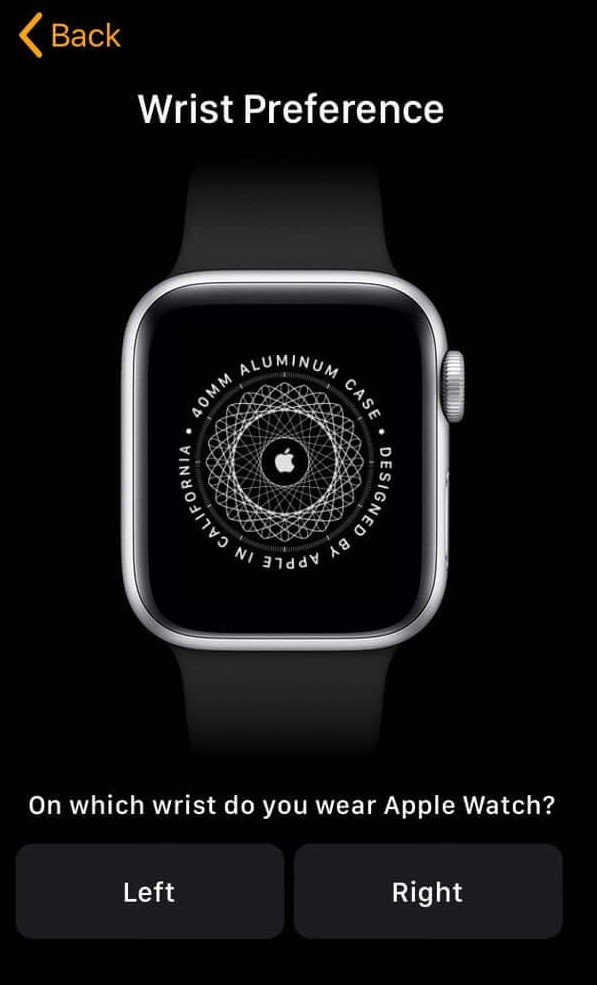 Step 9: Read the Terms and condition and click Agree.
Step 10: Select the settings to share with your iPhone. If you don't have Find My iPhone set up on your iPhone, you need to turn on Activation Lock. It will lock your Apple Watch with your iCloud account. Any third person will not reset or use your watch.
Step 11: Next you will be asked to create Apple Watch Passcode, which is optional. But the passcode is necessary if you want to use Apple Pay service.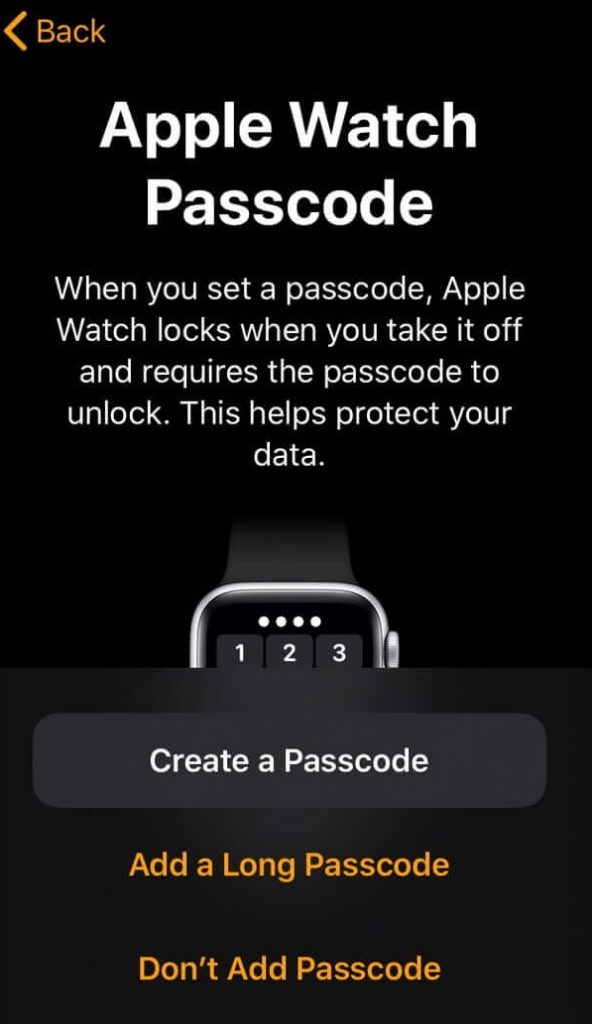 Step 12: The Apple Watch app asks you to set up more features like Apple pay, Health, Emergency SOS and many more.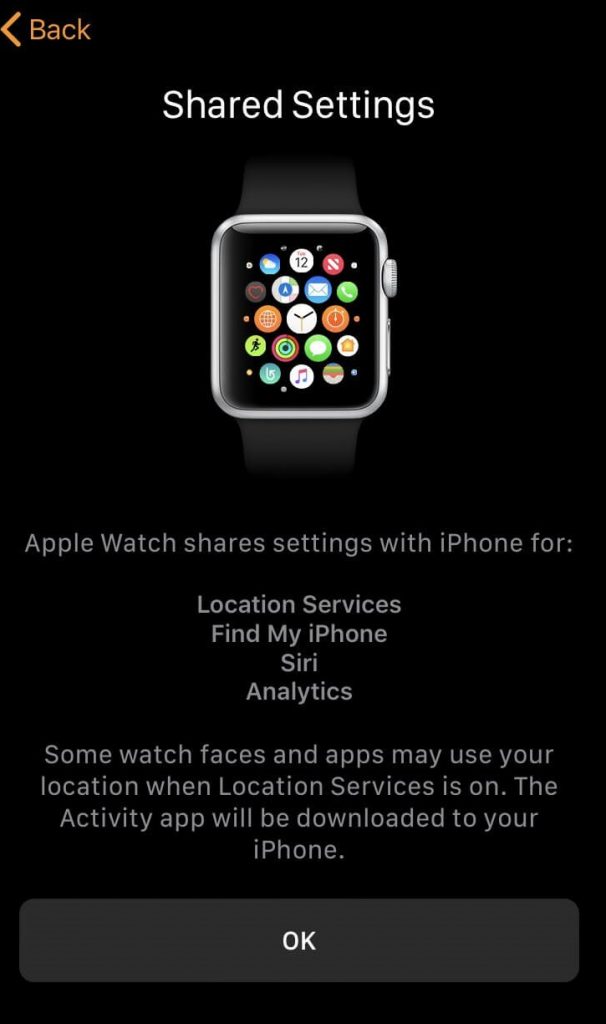 Step 13: Here you have to select the app which you want to install. Click Install all to get all the Apple watch supported apps or otherwise, click on Choose later to install the apps manually.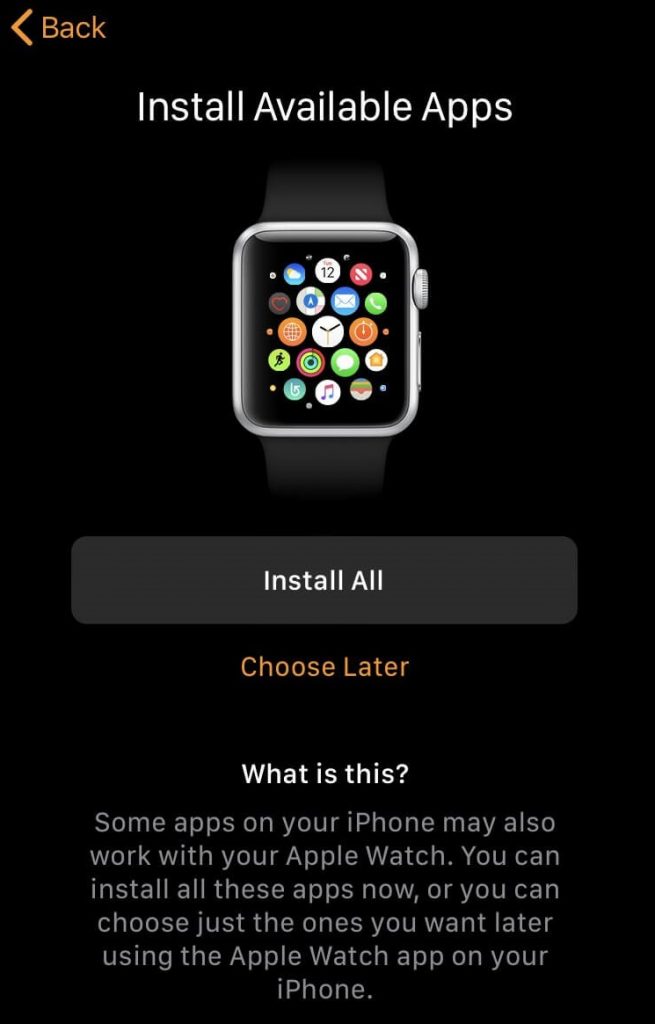 Step 14: After that, you have to wait for some time, the Apple watch starts to sync. Once the sync is done, you can enjoy your Apple Watch.
Steps to Unpair Apple Watch
You can Unpair your Apple Watch easily within the iPhone Watch app.
Step 1: Keep your iPhone and Apple Watch in the same surrounding.
Step 2: Open the Apple Watch App on your iPhone.
Step 3: Select My Watch and click on your watch at the top of the screen.
Step 4: Click on the info button next to the watch which you want to unpair.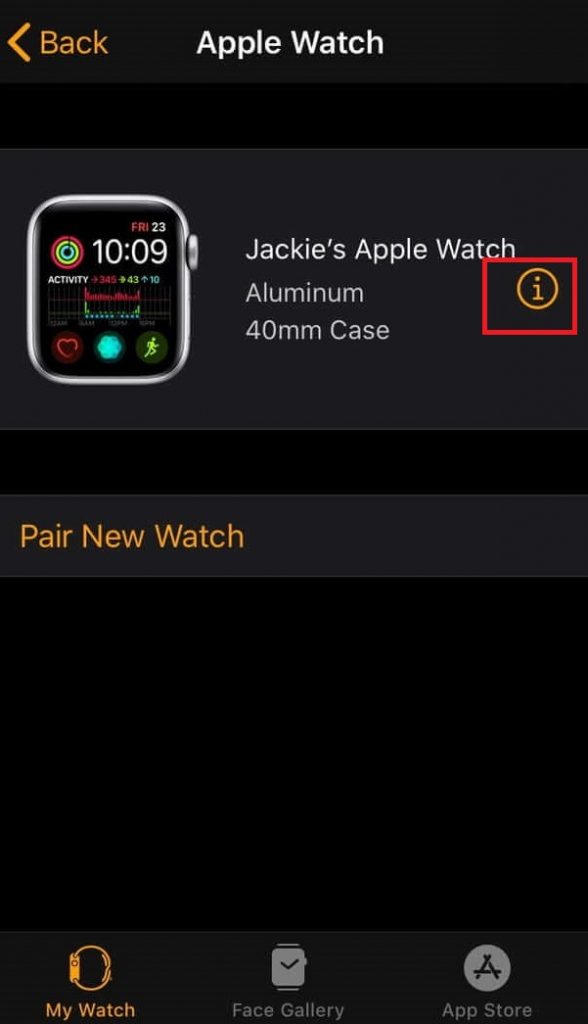 Step 5: Select Unpair Apple Watch.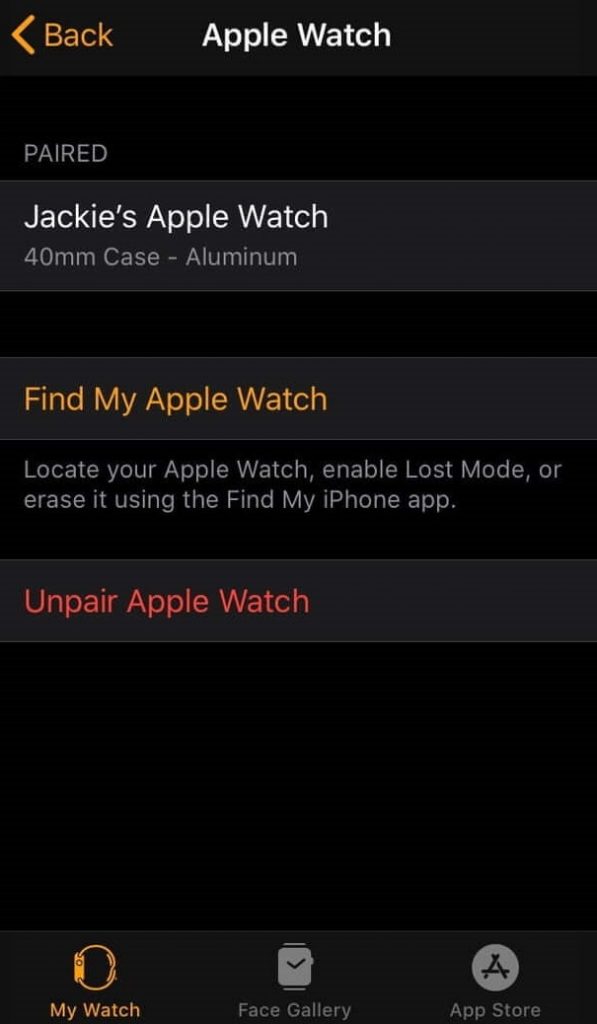 Step 6: If it is a GPS + Cellular models, you have to choose either keep or remove your cellular plan and then click Unpair again.
If you want to pair your Apple Watch with your iPhone again, choose Keep your Plan option.
Choose Remove your plan when you don't want to pair again with this iPhone. If you want to pair with other iPhone, you need to contact your carrier to cancel your cellular subscription.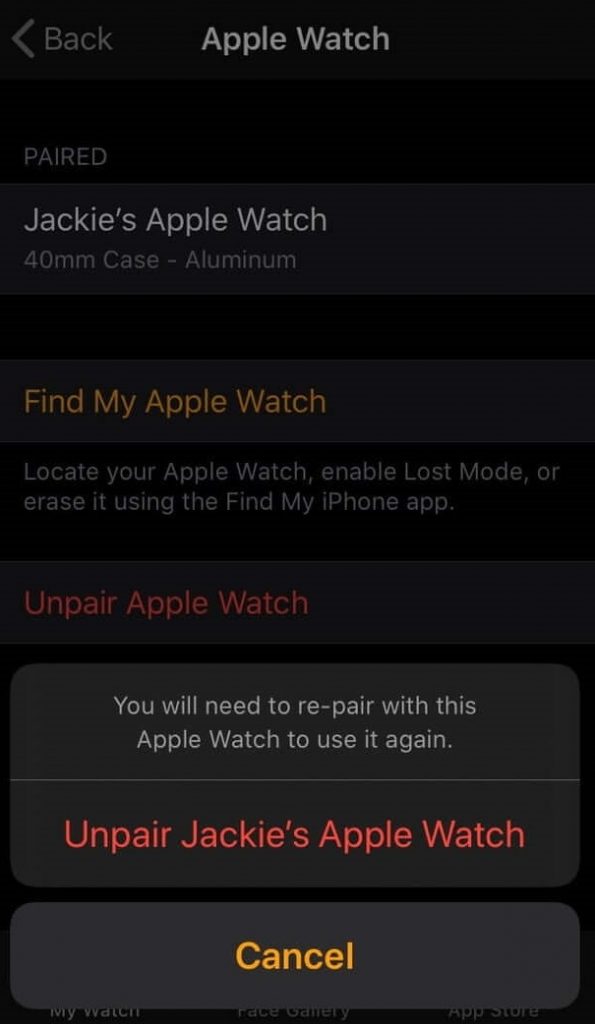 Step 7: On the next screen you have to enter the Apple ID password to disable the activation lock. After that click Unpair.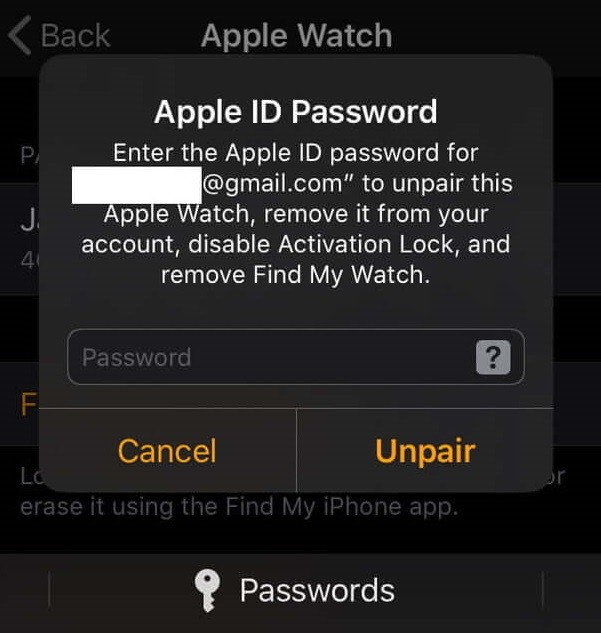 Now your Apple watch is successfully unpaired from iPhone.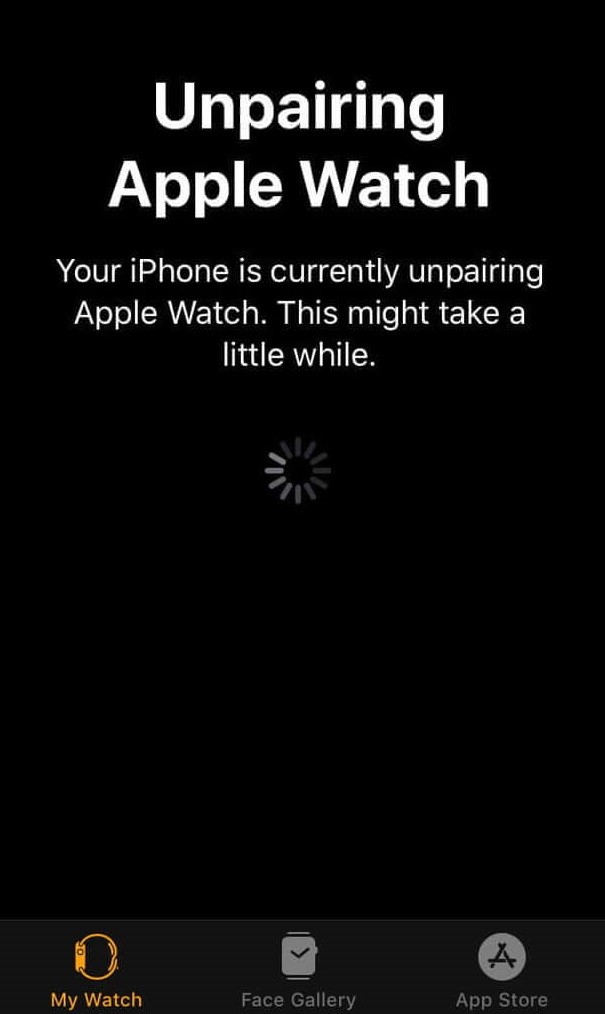 Note: Don't forget to take a backup of your Apple watch before unpairing or resetting.
To Conclude
Once your Apple Watch is paired to iPhone you can do all the Watch function within the Apple Watch app on iPhone. You can pair any number of Apple watch with your iPhone, but you are allowed to access anyone at the same time. Once you unpaired your Apple Watch from your iPhone, it will reset your Apple watch to default Factory setting.
Leave a comment below if you are stuck in the middle of the process. Follow us on Twitter and Facebook for more updates.

Was this article helpful?