In a world where we spend countless hours in front of our computer screens, choosing the right computer monitor is more important than ever. Whether you're a gamer seeking the ultimate immersive experience, a graphic designer craving accurate colors, or a professional looking to boost productivity, finding the perfect monitor can significantly enhance your overall computing experience. In this comprehensive guide, we'll delve into the nitty-gritty of monitor selection, unravel the mysteries of display technologies, explore the realm of resolution and refresh rates, and equip you with the knowledge needed to make an informed decision. Get ready to unlock the full potential of your digital world!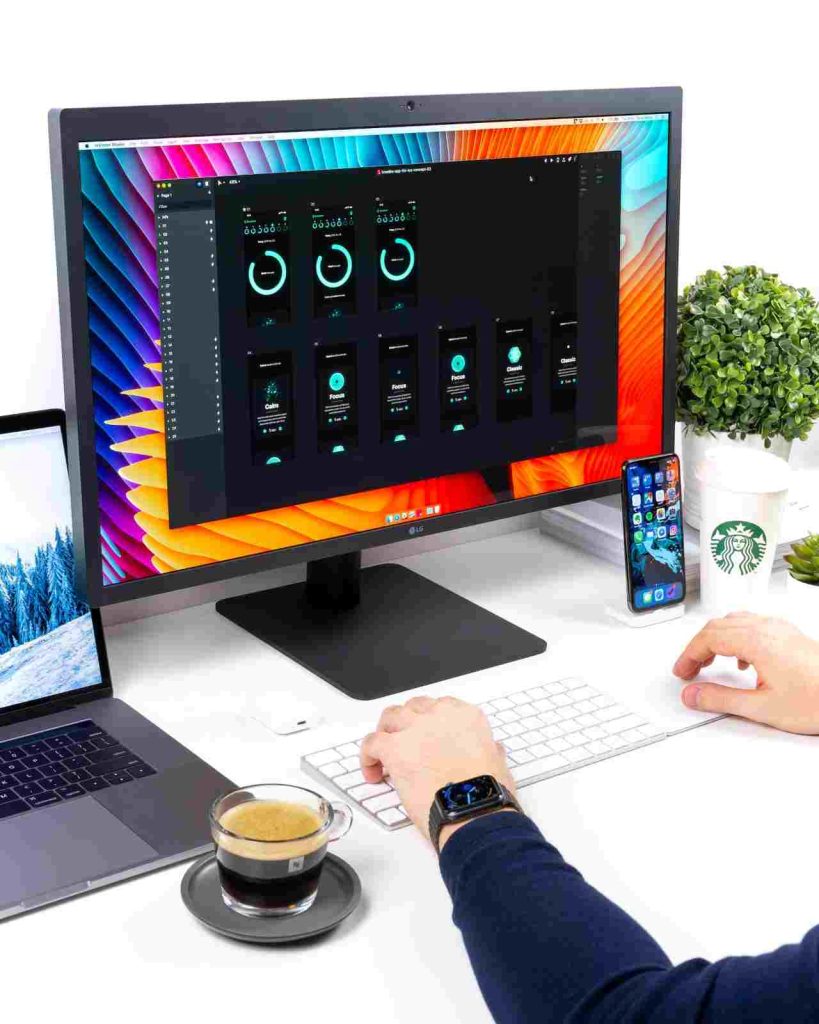 Understanding Monitor Basics
Before we dive into the depths of monitor selection, it's essential to grasp the fundamental concepts. We'll start by examining the various types of computer monitors available today. From the popular LCD (Liquid Crystal Display) and LED (Light-Emitting Diode) to the cutting-edge OLED (Organic Light-Emitting Diode) displays, we'll shed light on their differences and help you identify the best fit for your needs. Additionally, we'll explore monitor sizes and resolutions, explaining the relationship between screen real estate and image quality.
Determining Your Needs
To ensure you choose the monitor that perfectly aligns with your requirements, it's crucial to identify your primary use case. Are you a gaming enthusiast seeking lightning-fast response times? Or a content creator craving accurate color reproduction? We'll guide you through assessing your needs and help you understand the impact of your monitor's specifications on different tasks. Furthermore, we'll discuss the importance of ergonomics and provide insights into creating a comfortable and visually immersive setup.
Display Technologies Explained
Understanding the different display technologies is critical to making an informed decision. We'll embark on a journey to demystify LCD, LED, and OLED displays. We'll discuss the pros and cons of each technology, shedding light on their strengths and weaknesses. Additionally, we'll explore the rise of curved monitors, investigating their benefits in terms of immersive viewing experiences and enhanced visual comfort.
Choosing the Right Size and Resolution
Selecting the ideal monitor size and resolution is a balancing act that involves various factors. We'll delve into the aspects you should consider when choosing your monitor sizes, such as viewing distance and desk space availability. Furthermore, we'll demystify the resolution world, explaining the differences between HD, Full HD, Quad HD, and 4K resolutions. With this knowledge, you can determine the optimal resolution for your needs. Here link-global.com you can best-resolution monitor.
Refresh Rate and Response Time
A monitor's refresh rate and response time play a crucial role, especially for gamers and those engaging in fast-paced content. We'll demystify these terms and help you understand their impact on your overall experience. With insights into determining appropriate values based on your needs, you can choose a monitor that eliminates motion blur and delivers smooth visuals.
Color Accuracy and Panel Technology
Color accuracy is paramount for graphic designers, photographers, and anyone with visual content. We'll explore the intricacies of color reproduction and guide you through the different panel technologies available, such as TN (Twisted Nematic), IPS (In-Plane Switching), and VA (Vertical Alignment). By understanding the strengths and weaknesses of each technology, you'll be able to make an informed decision based on your color-critical requirements.
Connectivity Options
Gone are the days of a single VGA port. Modern monitors offer many connectivity options to cater to your specific needs. We'll demystify standard ports and connectors like HDMI (High-Definition Multimedia Interface), DisplayPort, DVI (Digital Visual Interface), and USB-C (Universal Serial Bus Type-C). We'll explore the advantages and considerations of each option, helping you choose suitable connectivity options based on your specific requirements. We've got you covered whether you need to connect your monitor to a gaming console, laptop, or multiple devices simultaneously.
Ergonomics and Adjustability
A monitor's ergonomics and adjustability features can significantly impact your comfort and well-being during long hours of computer use. We'll explore the world of adjustable stands and mounting options, exploring the benefits of tilt, swivel, and height adjustments. Additionally, we'll highlight the importance of VESA compatibility, allowing you to mount your monitor on arms or stands for a customized setup that caters to your ergonomic needs.
Additional Features and Considerations
While the primary function of a monitor is to display visual content, many models come packed with additional features. We'll introduce you to adaptive sync technologies, such as G-Sync and FreeSync, which eliminate screen tearing and enhance gameplay smoothness. We'll also discuss the benefits of blue light filters and flicker-free technology, promoting eye comfort during extended screen time. Furthermore, we'll touch on integrated speakers and audio capabilities, as well as energy efficiency and eco-friendly options, empowering you to make choices aligned with your preferences.
Comparing Brands and Models
With many monitor brands and models flooding the market, it can be overwhelming to make a choice. We'll guide you through comparing brands, their reputations, and the factors you should consider when researching and corresponding models. We'll also emphasize the importance of reading reviews and user feedback to gain valuable insights and make a well-informed decision.
Budget Considerations
Setting a realistic budget is a crucial step in the monitor selection process. We'll guide you in determining a budget that aligns with your needs and explore the trade-offs you may encounter at different price points. We aim to help you strike the right balance between cost and desired features, ensuring you get the best value for your money.
Shopping and Buying Guide
Armed with knowledge about monitor selection, we'll guide you through purchasing your perfect monitor. We'll explore the pros and cons of online and in-store purchases, discussing the benefits of trying out the monitor in person and the convenience of online shopping. We'll also shed light on warranty and after-sales support and the importance of checking return policies and customer service to ensure a smooth buying experience.
Setup, Calibration, and Maintenance
Once you've selected and purchased your dream monitor, proper setup and maintenance are vital for optimal performance and longevity. We'll provide step-by-step guidance on setting up your monitor, including tips for positioning, cable management, and adjusting settings. Additionally, we'll discuss the importance of calibrating color and brightness settings to achieve accurate and pleasing visuals. Finally, we'll share general maintenance tips to keep your monitor in top shape and prolong its lifespan.
Conclusion
As we reach the end of this guide, let's recap the essential factors to consider when choosing the right computer monitor for your needs. From understanding the basics of monitor technology to determining your specific requirements regarding size and resolution and exploring connectivity options and additional features, we've covered many topics. Remember, choosing the perfect monitor is a personal journey that requires careful consideration of your unique needs and preferences.
Was this article helpful?