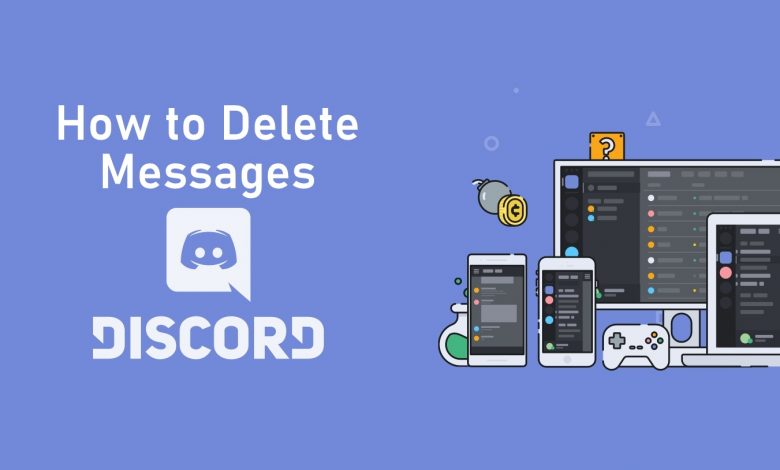 Messages are the most important and annoying thing in any live streaming platform. Some messages are meant to be saved for future references, and some are meant to be deleted. The same goes for Discord as well. The platform is mostly used for instant messaging and video communications. Like every other communication platform, Discord also offers you to delete messages. You can delete the Discord messages easily.
Ways to Delete Discord Messages
Using the Smartphone app
Using the Website
How to Delete Discord Messages using the Smartphone app?
(1) Open the Discord application on your smartphone.
(2) Click the Chat icon on the top-right of the screen.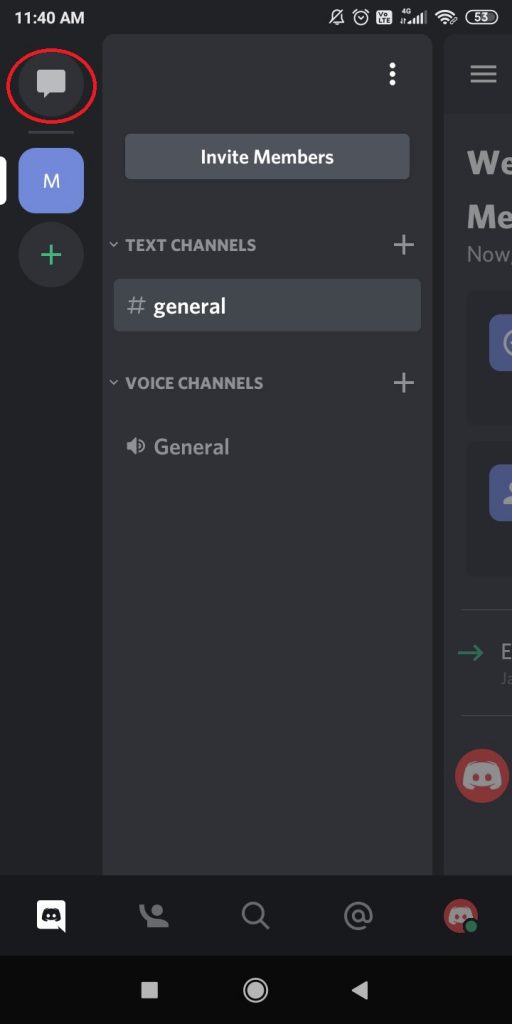 (3) All the Direct Messages will appear. Choose a chat that you want to delete.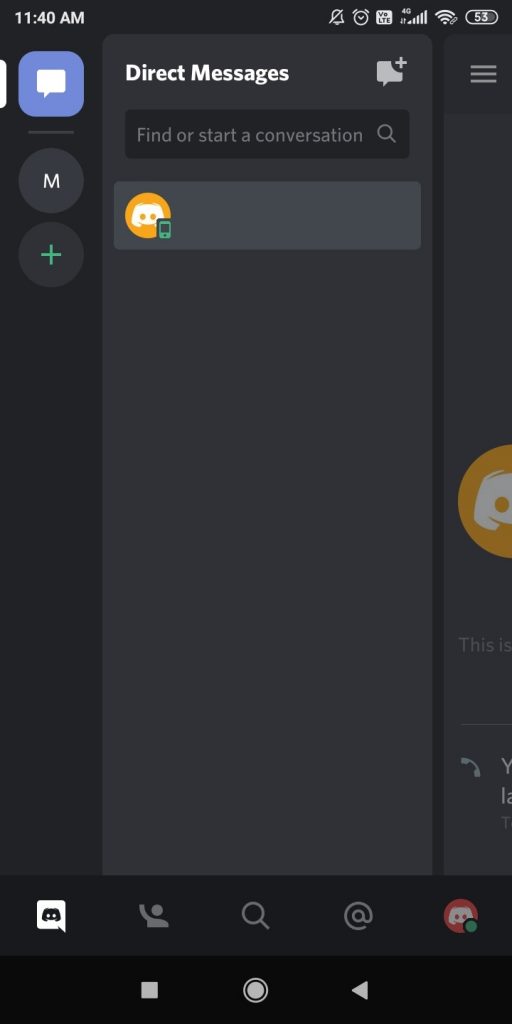 (4) Now, the chat screen will appear. Press and hold on the message that you want to delete.
(5) A list of options will appear. Tap on the Delete option.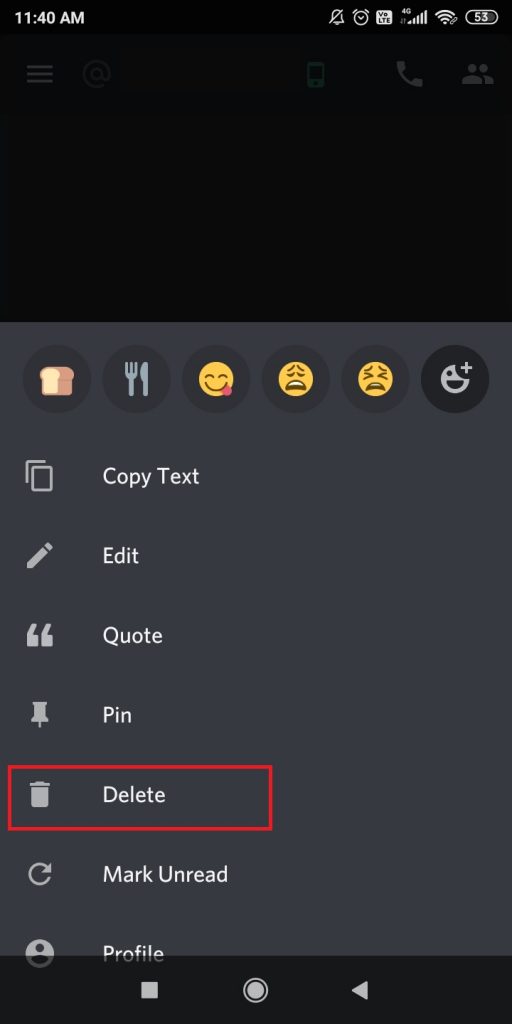 (6) On the confirmation pop-up, click the Delete button.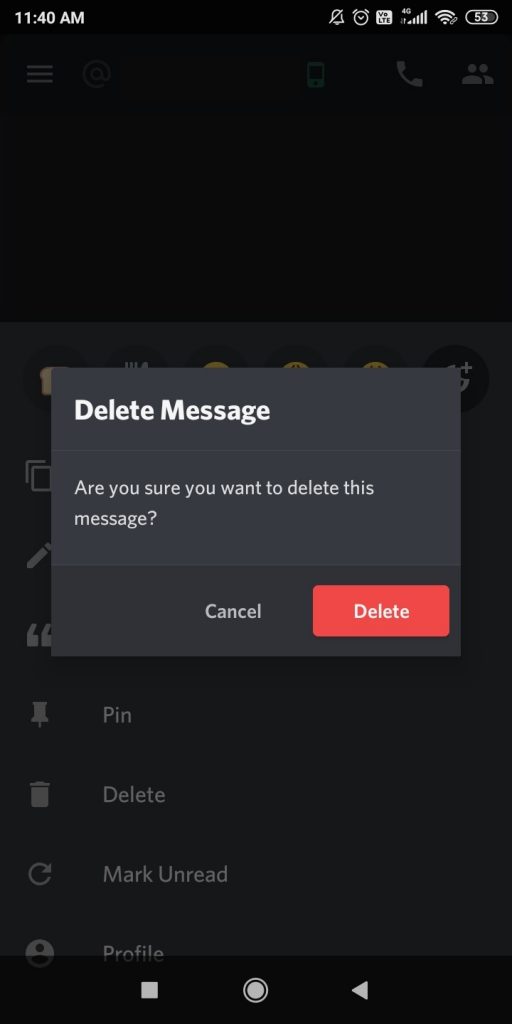 The procedure is the same for both Android and iOS smartphones. The placement of the icon may vary.
How to Delete Discord Messages using the Website?
(1) Open any web browsers on your PC and go to the Discord website.
(2) Log in with your Discord username if asked.
(3) Click on the chat that you want to delete messages from.
(4) Hover the mouse pointer to the message that you want to delete.
(5) Click the More icon that corresponds to the message.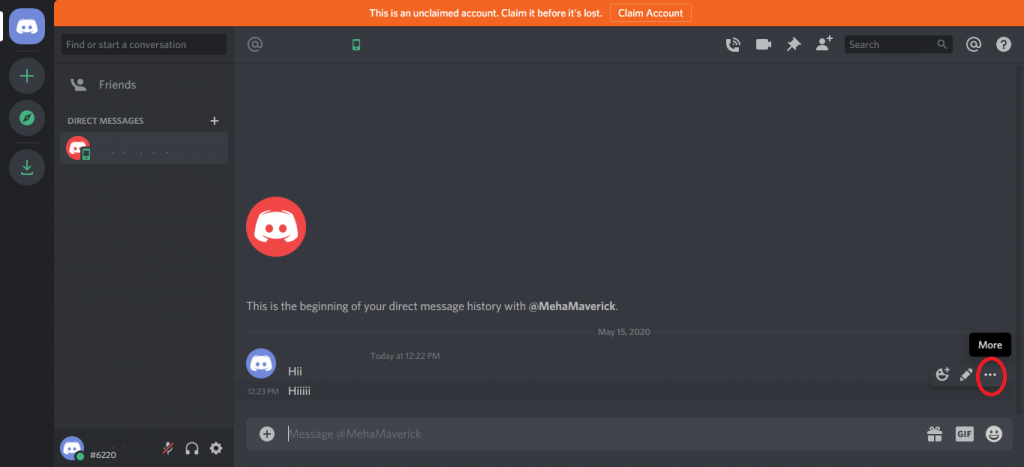 (6) On the pop-up, click the Delete Message option.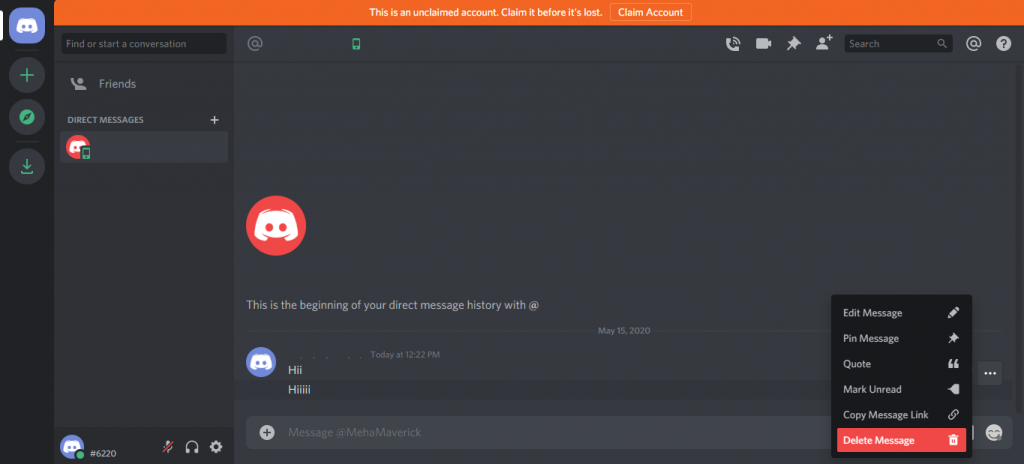 (7) A confirmation screen will appear. Click on the Delete button.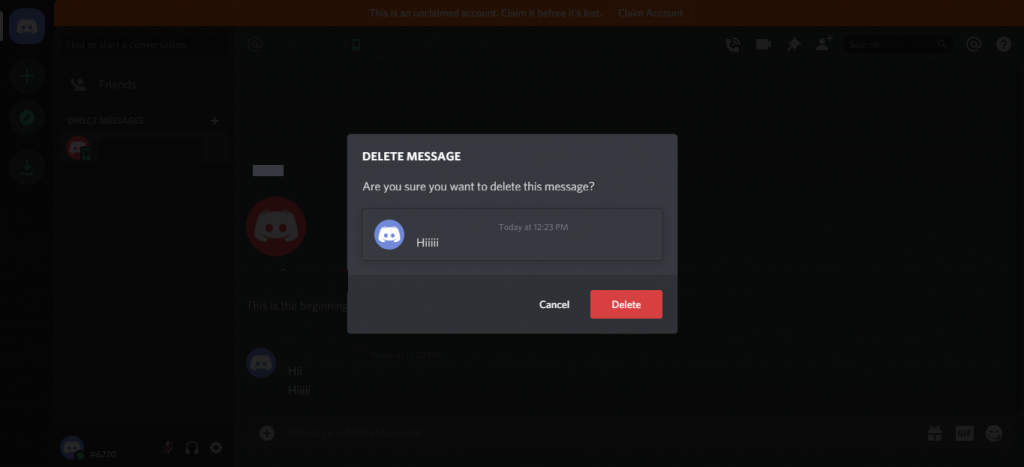 These two methods are applicable to delete a message from the Discord server as well. If you delete a message from your chat screen, the message will be removed from the other person's chat screen too. Once the message is deleted, no one can see the message, not even you. There is no way that you can restore the deleted message on Discord
Note: In Discord, you can't delete all the messages at once. You can delete the messages one by one, you can't select two messages at once in both the smartphone app and the website. But by creating a Discord Bot, you can delete multiple messages. If you do that, you may experience some glitches in your Discord profile. Deleting mass messages is against the Discord Terms and Conditions.
Our Opinion
These are different ways to delete Discord messages. Deleting messages one by one may be annoying too, but it is the only professional way to delete messages. For your convenience, use other communication platforms for temporary messages and chats. If you have any doubts about Discord and its messaging features, tell us in the comments section.
Follow our social media pages, Facebook and Twitter to get more updates.
Was this article helpful?