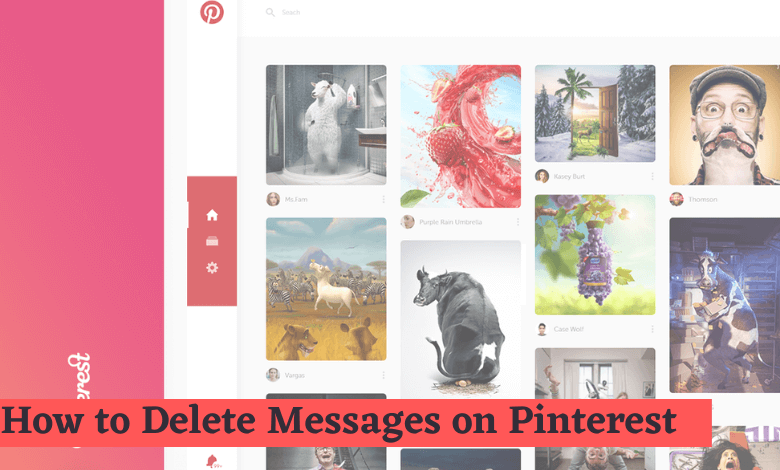 Often we might send wrong messages or right messages to the wrong persons or make typos in professional texts or a confidential message that needs to be deleted at once. In all these circumstances, we might seek the Delete option. It may occur on various social media apps, and even Pinterest has got its Direct Messaging feature. You can delete sent messages on Pinterest or hide the sent texts like other social media.
Delete Messages on Pinterest
The older version of Pinterest has given the Delete conversation option. With the recent update, you cannot delete the entire conversation of a person. The developer has completely removed the delete option. As we all know, Pinterest doesn't offer an easy-to-use messaging feature like other social media apps. But we can hide the conversation from your inbox.
Hide a Pinterest Message
On WhatsApp or Instagram, you can unsend messages from the person even before they can see them. All you have to do is long-press the message and choose Unsend or Delete for Everyone option.
Pinterest doesn't have any of these features. But you can do any one of the following to hide the text from the person:
Hide the message
Report the conversation
Hide the Message
(1) Open the Inbox on the Pinterest app or site.
(2) Select the Conversation you want to hide.
(3) Tap the More option on the top-right corner of the screen.
(4) Choose the Hide Conversation option. You can find the Report or Block option.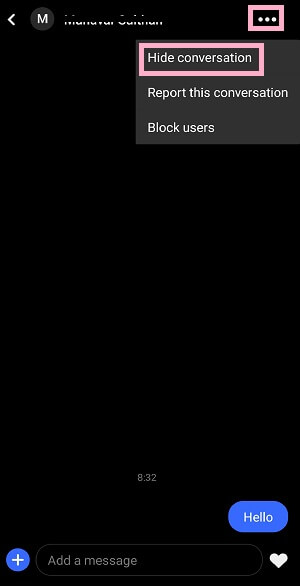 The conversation will be hidden from the inbox. When you want to unhide the convo, search for the user and open to unhide the convo.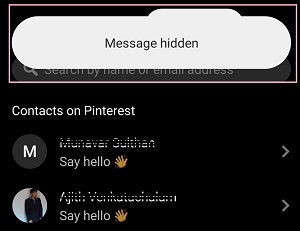 Delete Messages on Pinterest [Old Versions]
With the older version of Pinterest, you can delete texts on Pinterest with the below steps.
Using Android, iPhone, or iPad
(1) Launch the Pinterest app on your mobile phone.
(2) Open the Messages section.
(3) Select and open the conversation that you want to delete.
(4) Tap the three-dotted menu icon on the top-right corner of the screen.
(5) Choose the Delete option.
Or
(1) Open the Pinterest app message section.
(2) Tap and hold the conversation you want to delete for a moment.
(3) Tap on the Delete option.
(4) The conversation will be removed at once.
Using Windows or Mac
It applies to the existing browser version too.
(1) Go to pinterest.com from any web browser on your computer.
(2) Log in to your Pinterest account.
(3) Open the inbox and select the message you want to delete.
(4) Click the X mark on the right side.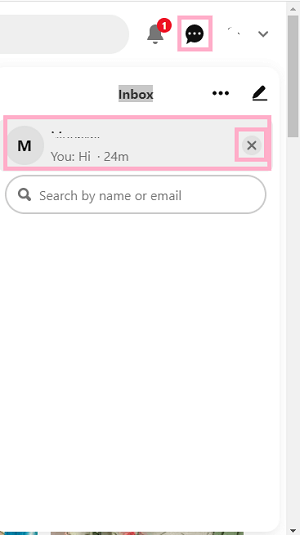 (5) Your message will be deleted from your inbox.
Frequently Asked Questions
1. Do Chats on Pinterest disappear?
Unless you hide or delete the message, it won't disappear.
2. How do I find hidden messages on Pinterest?
Within the inbox, choose the convo that you want to unhide. Swipe from right to left on the convo and choose More > Unhide.