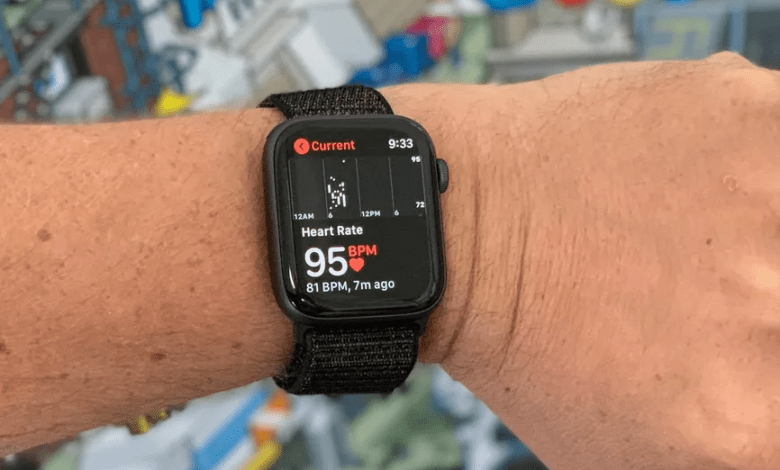 Apple Watches are smart for a reason. It can measure your heart rate accurately under any circumstances. On Apple Watch, your heart rate will be calculated in different scenarios like while resting, exercising, walking, and so on. Heart rate is one of the important things to determine the overall fitness of our body. For that, Apple Watch presents a built-in heart rate app. Check your heart rate from your wrist anytime with the help of this guide.
If you want, you can download and use third-party Heart Rate Apps on Apple Watch to monitor the data with accuracy.
Heart Rate on Apple Watch
Apple Watch will measure your heart rate whenever you are wearing it. All the measured data will be available inside the Heart Rate app.
(1) Press the Digital Crown button to wake up the Apple Watch.
(2) Tap on the Heart Rate app (Heart Shaped icon).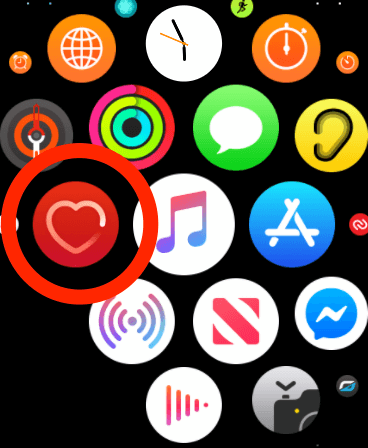 (3) You will get your heart rate for the last 10 minutes. Wait for a while; it will display the new reading.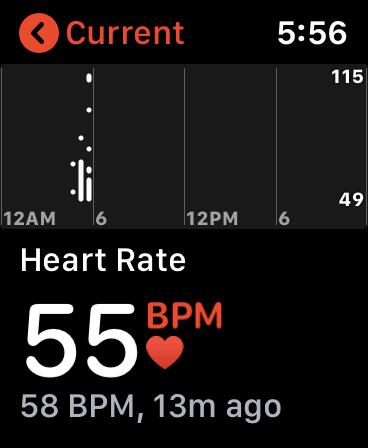 (4) If you want to see your heart rate at different scenarios, use the Digital Crown to scroll through Current Heart Rate, Resting Heart Rate, Walking Heart Rate.
If you want, you can also add the Heart Rate complication on the watch face. By doing this, the Heart Rate app will be available on the watch face, and you can quickly access the app.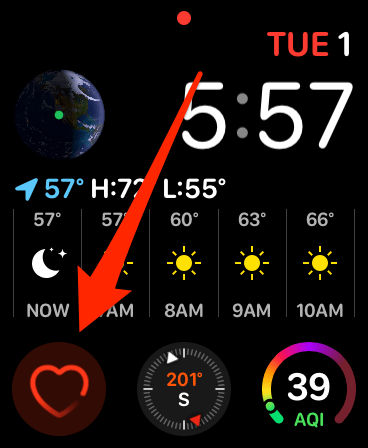 How to Turn on Heart Rate on Apple Watch
If you aren't getting any heart rate values, the feature may have turned off due to certain issues. To turn it on,
(1) Open the My Watch app on the paired iPhone.
(2) Go to Privacy and turn on the Heart Rate option.
Heart Rate During Workout
If you want to see your heart rate while doing workouts, you can add the Heart Rate option in the Workout View. When you start your workout, Apple Watch automatically detects it and displays the Workout app on the watch face.
(1) On your iPhone, open the Apple Watch app.
(2) Go to Workout and choose Workout View.
(3) Select a workout, and you will see your heart rate on the watch face.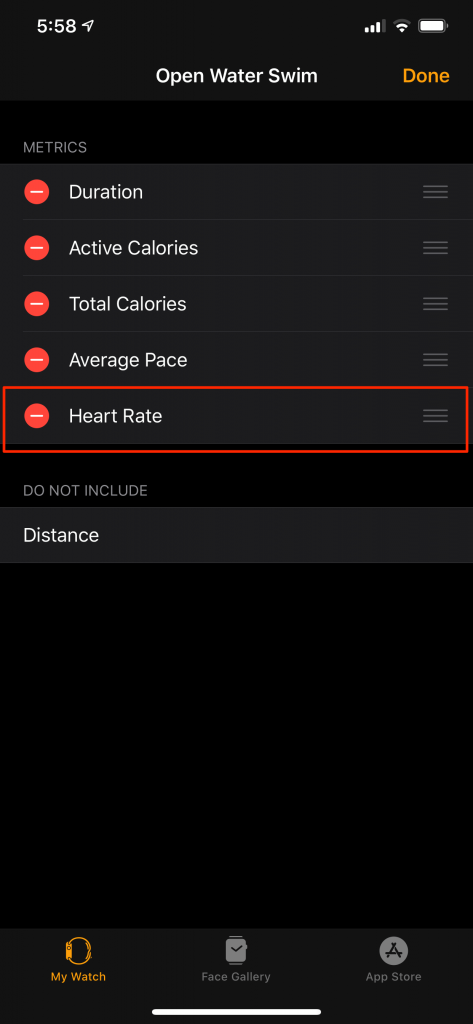 Heart Rate Summary
You can see an hourly, daily, weekly, monthly, and yearly summary of your heart rate. To do so,
(1) On your iPhone, open the Health app.
(2) Go to Health Data and choose Heart option. You can also use the search function to find the Heart option.
(3) On the Heart option, choose the Heart Rate. You will get your heart rate in a graphical form.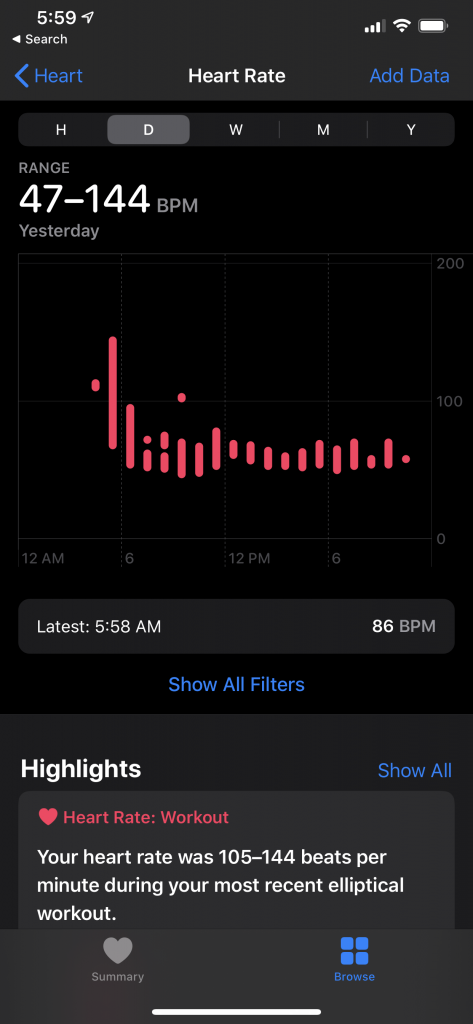 (4) On the top, you can switch to hourly, monthly data, and so on.
Heart Rate Monitor on Apple Watch is not Working – Simple Fixes
If the heart rate app on Apple Watch has stopped working, try these fixes:
1. Update your Apple Watch and paired iPhone if there is an update.
2. Ensure that the heart rate feature was enabled on the paired iPhone (Settings > Privacy > Motion & Fitness > turn on the Fitness Tracking and Health feature.)
3. Open the Watch app on your iPhone:
Go to the General menu and turn off the Workout Power Saving Mode.
Go to the Privacy menu and ensure that Fitness Tracking and Health features were turned on.
Now, tap the Passcode menu and turn on the Wrist Detection.
These are different statistics of checking your heart rate right from your wrist. Check the necessary details and plan your workouts accordingly. Owing an Apple Watch will give you a lot of advanced things like this. Check our Facebook and Twitter pages to read more Apple Watch tutorials instantly.
Was this article helpful?