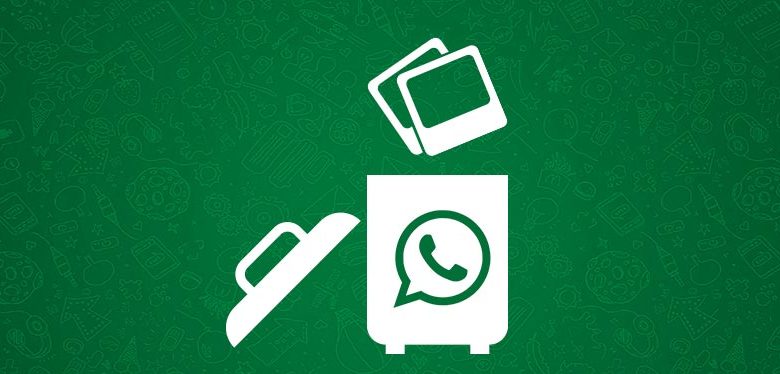 WhatsApp holds a fantastic feature called status where you can update your whereabouts, celebrations, fancy or local trips, and whatnot for your friends and families to see. There, you can express all your emotions known to humankind so far. It's not just limited to a written status like before, and now you can upload both images and videos as you wish. Here we are not talking about the single image or single video, but, train of pictures and videos to annoy the hell out of your friends, in some cases. Now, let's say, you posted something in that train of images and videos, you don't want your friends and families to see. You'll freak out. Worry, not. You can always delete it before it automatically deletes itself within 24 hours. Here are the instructions which help you to delete your WhatsApp status.
How to Delete WhatsApp Status on Android
Follow the step by step procedure to delete your Whatsapp status,
Step 1: Open the WhatsApp application on your Android phone.
Step 2: Tap the word status or swipe left.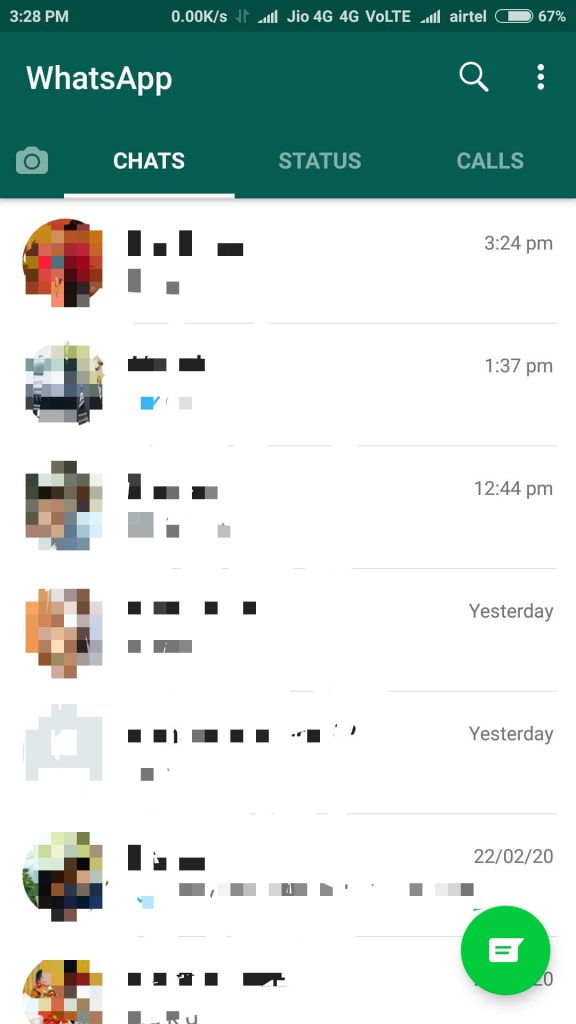 Step 3: Click the three horizontal dots on your My status row.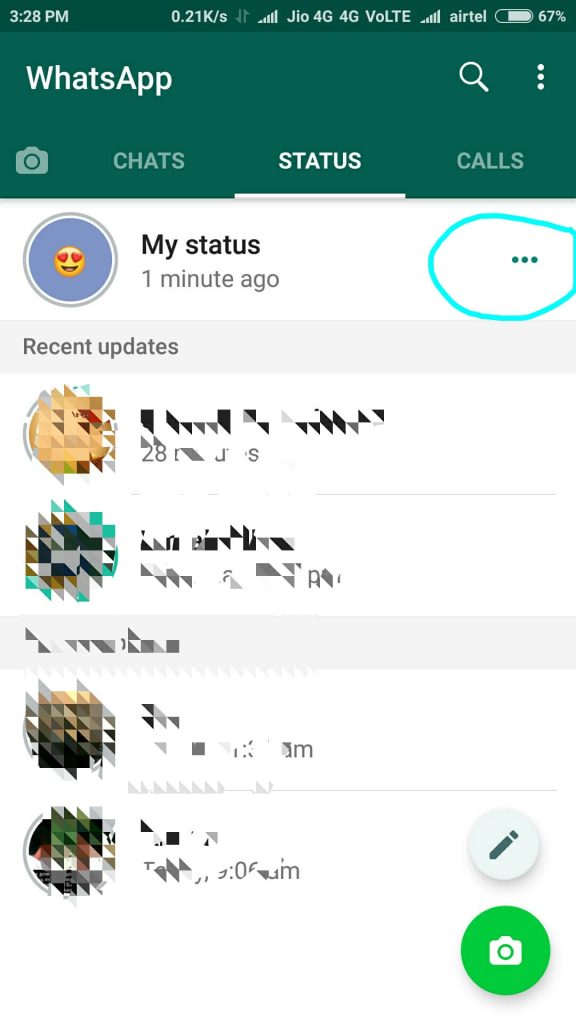 Step 4: Now choose the status you want to delete. You can also see how many people have viewed your status.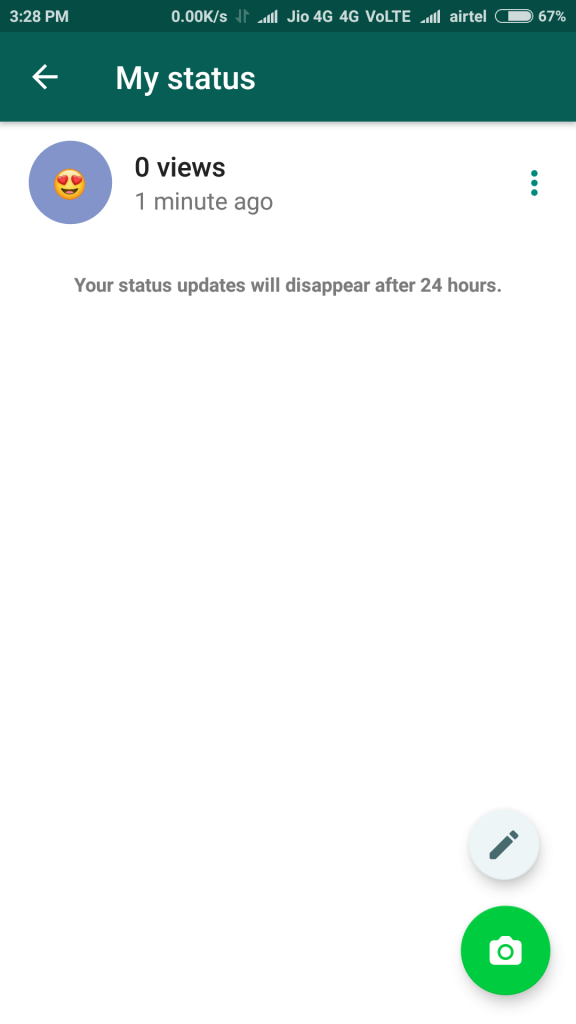 If you particularly want to know the people who viewed, click the status, below you'll find an eye icon, click that icon to have their names listed.
Step 5: There, you have your salvation, the delete (bin icon).
Step 6: Click delete. And voila, your status is now completely deleted.
or
Click the three vertical dots across from the status you want to delete and click the delete option.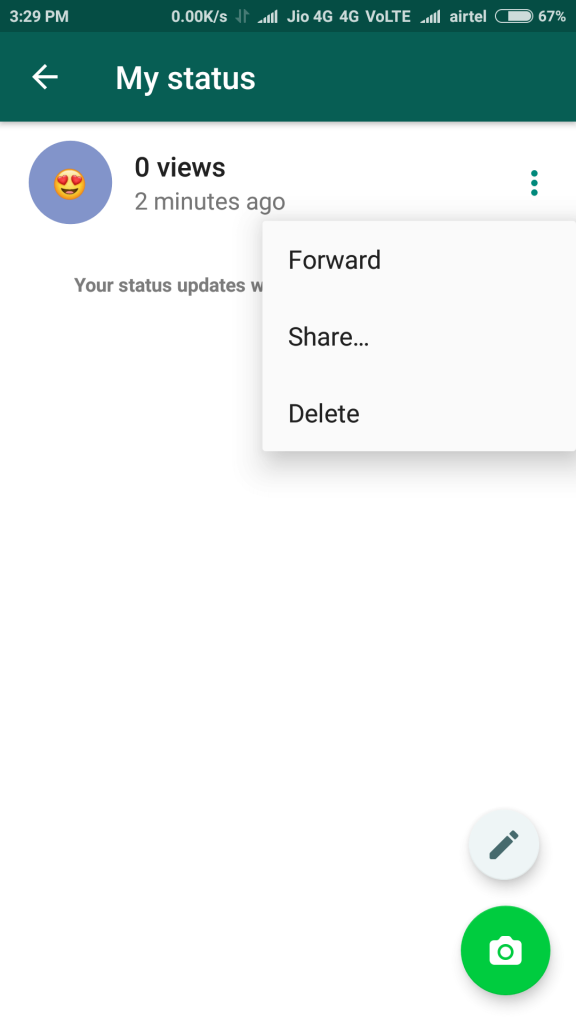 How to Delete WhatsApp Status on iOS (iPhone / iPad)
The process is more or less similar to the one you did on Android smartphones.
Step 1: Open the WhatsApp application on your iPhone or iPad.
Step 2: Tap the Status icon the bottom left corner of the screen.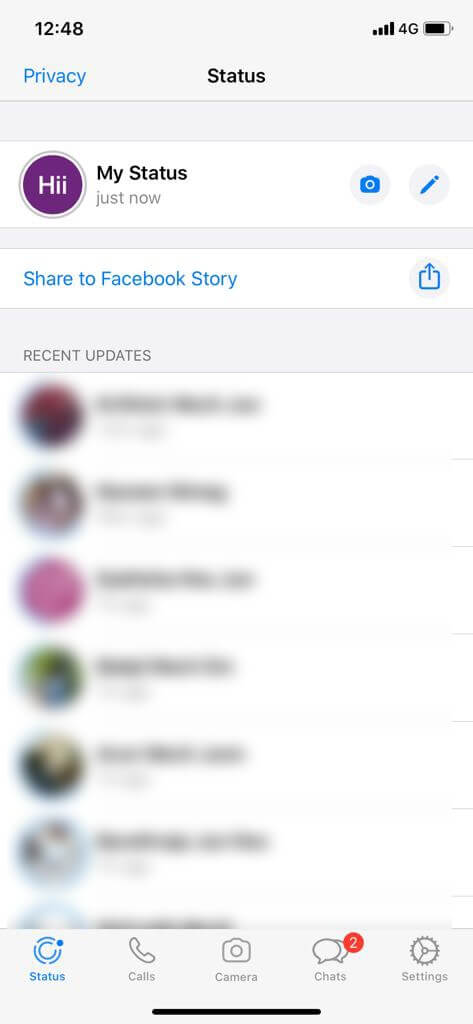 Step 3: You can see your status on top. Tap the My Status option.
Step 4: Now tap on the three dots icon to expand.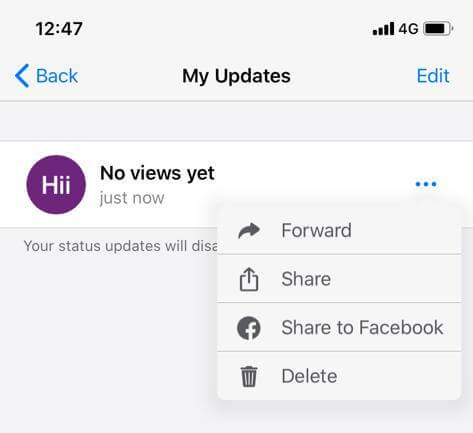 Step 5: Choose Delete.
Step 6: Tap on Delete 1 Status Update to confirm.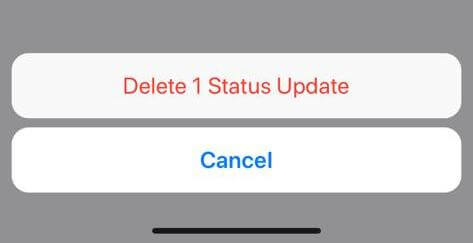 Our Opinion
Well, congratulations amigo, now your status has completely been deleted. You can finally turn off your "freak out" mode. Just like how uploading a status is easy, it is equally easy to delete a status. You can follow the above steps to delete multiple statuses one at a time.
Techowns Tip: How to Enable WhatsApp Dark Mode [With Screenshots]
If you have queries or feedback, comment it in the section below. Follow us on Twitter and Facebook for more updates.
Was this article helpful?