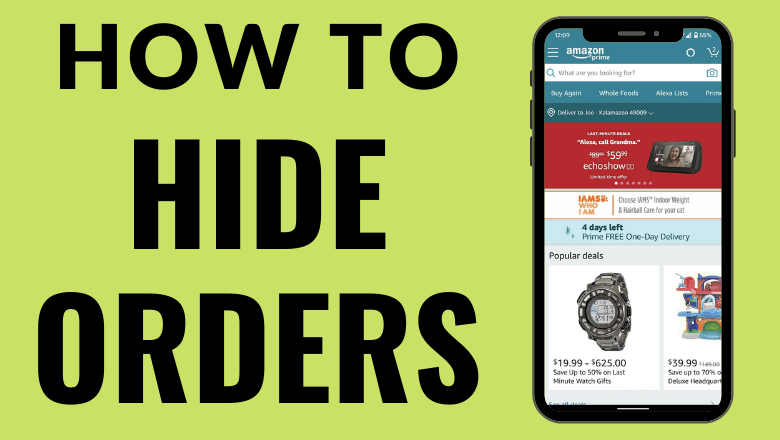 You may need to know how to hide orders on Amazon, especially when you share Amazon account login credentials with others. Everyone has a different reason behind hiding their orders from family and friends. For that reason, Amazon offers us to hide up to 500 orders from the purchase history. But, you can hide orders only from the Amazon website and not on the mobile app. So, let's check the steps to hide orders on Amazon in this article.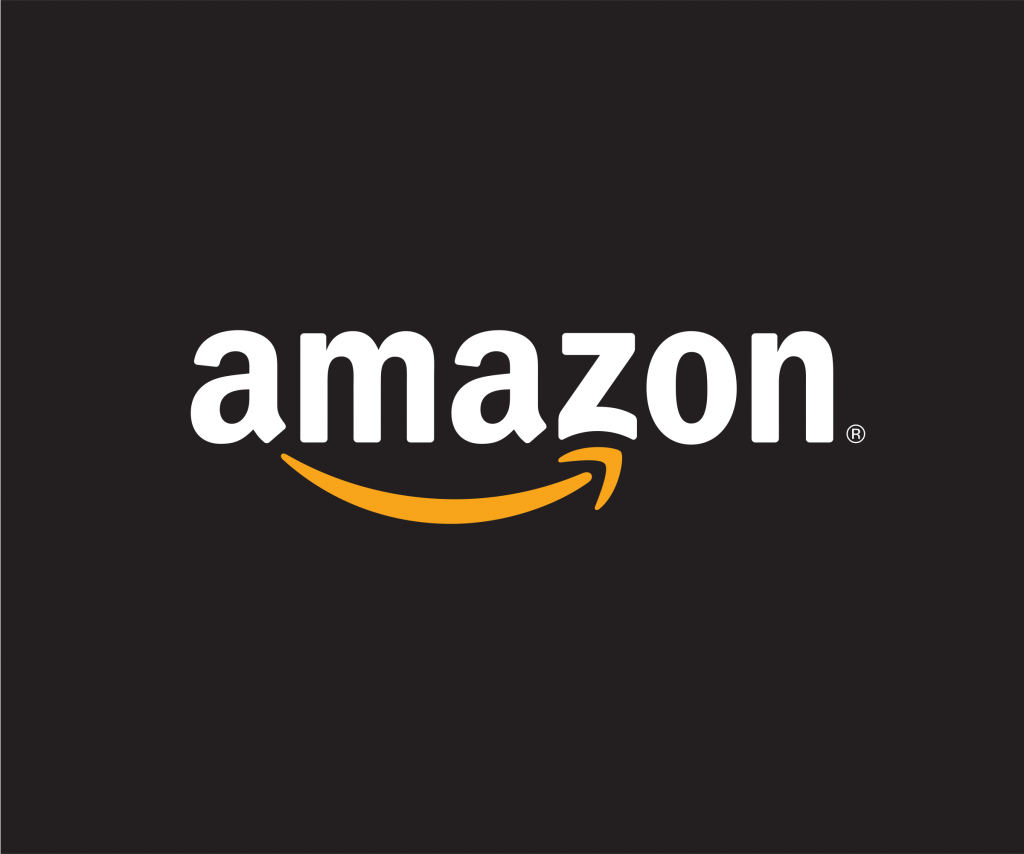 Steps to Archive Amazon Order
[1] Sign in to your Amazon account using a PC or mobile browser.
[2] Click on the Returns & Orders from the top-right corner on your screen.
[3] Your Orders section will open as a result.
[4] Scroll through the list and locate the order you wish to hide.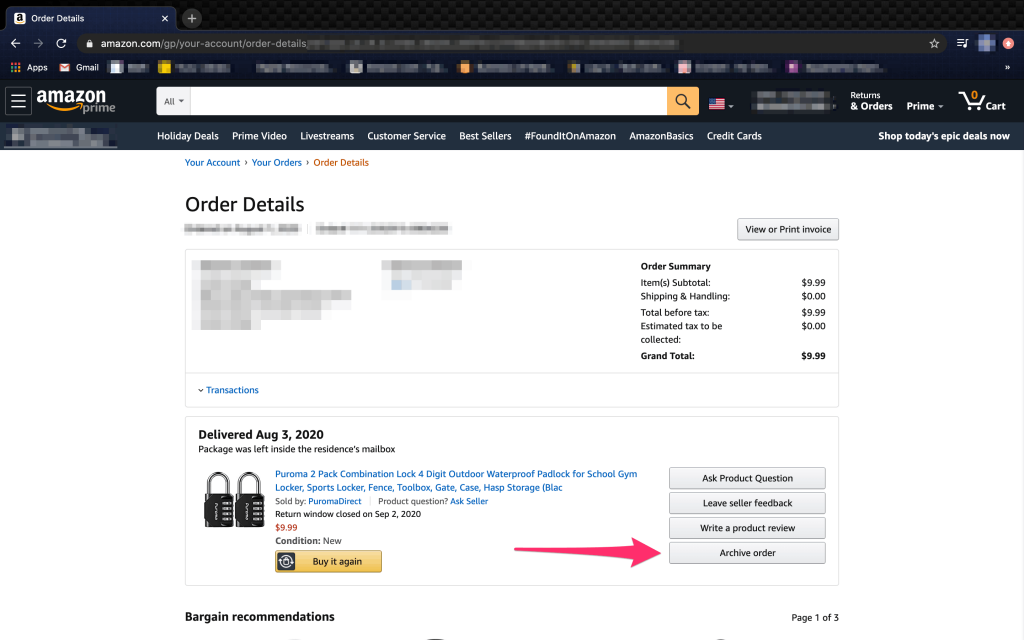 [5] Click on the Archive Order button. It is on the right end of the ordered product.
[6] Click on Archive Order in the new pop-up window to confirm the command.
Repeat the same procedure to hide other orders. Finally, these steps will hide your orders on Amazon.
Related – How to Cancel Amazon FreeTime Unlimited Subscription
Steps to Unarchive Amazon Order
[1] Sign in to your Amazon account using any browser.
[2] Click on Accounts & Lists in the top-right corner.
[3] Your Account section will open now on your screen.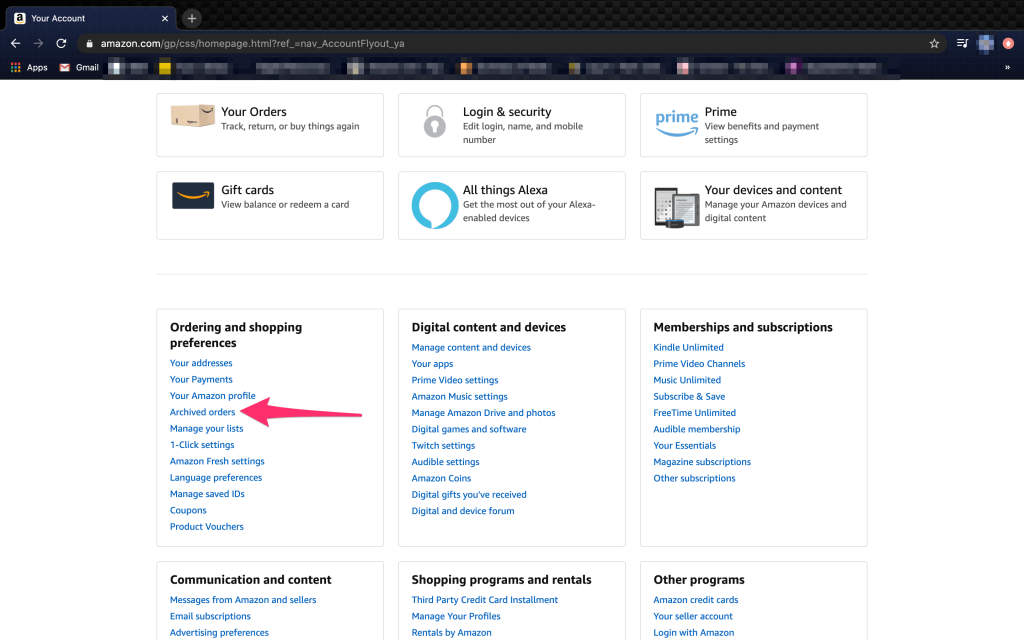 [4] Select Archived Orders. Now, the list of archived orders will appear on the screen.
[5] Next to the order, you will notice Unarchive order button. Click the button to unarchive your orders.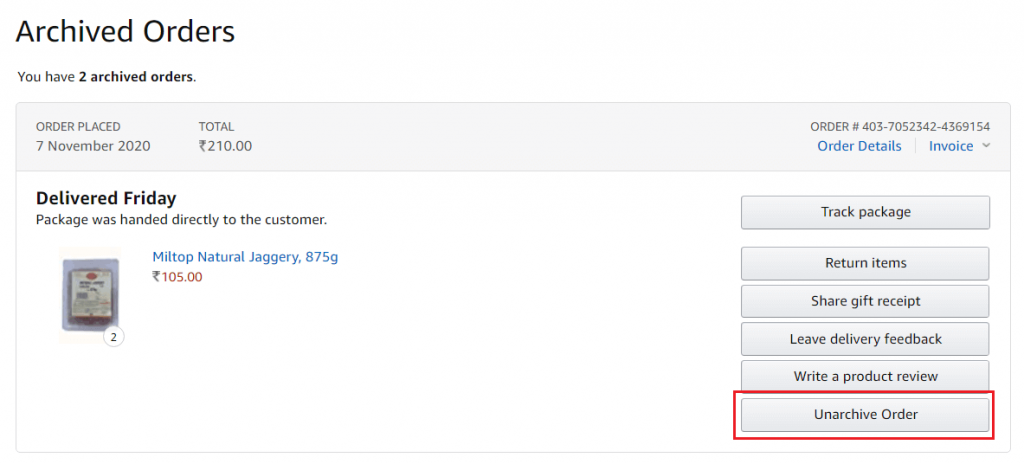 As a result, you will be able to see the orders in your orders section.
Hide Orders By Removing Items From Browsing History
Archiving the order may hide it from others. But your browsing history may reveal the items you have searched for. To clear browsing history on Amazon, follow the steps below.
[1] Sign in to Amazon.
[2] Hover your cursor over Accounts & lists and select Browsing History from the list.
[3] Immediately your Browsing History page will open.
[4] To remove items individually, click on the Remove From View button next to the items.

[5] To remove your entire browsing history, go to Manage History and click the down arrow.
[6] Next, select the Remove All Items From View button.
Related – How to Enable Dark Mode on Amazon App and Website
Frequently Asked Questions
[1] Can I delete Amazon orders?
No. You can only archive the orders and cannot delete them.
[2] Can I use Amazon mobile app to hide orders?
No. To archive orders, you will have to sign in to the Amazon website using a browser.
So, we have seen how to hide orders on your Amazon account. Though there are no ways to delete an order permanently from your Amazon account, you can archive them so that your family members and friends sharing the same account cannot find the orders.
Was this article helpful?