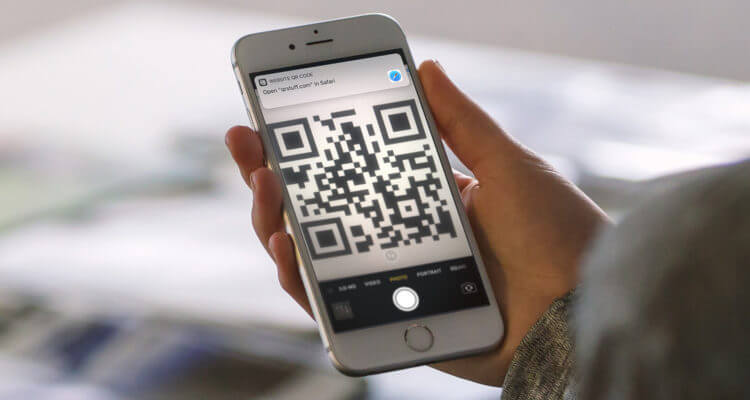 iOS devices boost various advanced features to separate them from other mobile operating systems. The QR code reader is one of the features which lets the iPhone users scan the QR codes they come across. The QR codes are black-and-white patterns that contain data, including URLs, locations, text, contact numbers, email addresses, and more.
By default, users with devices running iOS 11 and higher can use the built-in camera to read the QR code. If your camera fails to scan the QR code, go to settings, and enable permission to read QR codes.
Go to Settings.
Scroll down and select Camera.
Enable Scan QR Codes by moving the slider located next to it.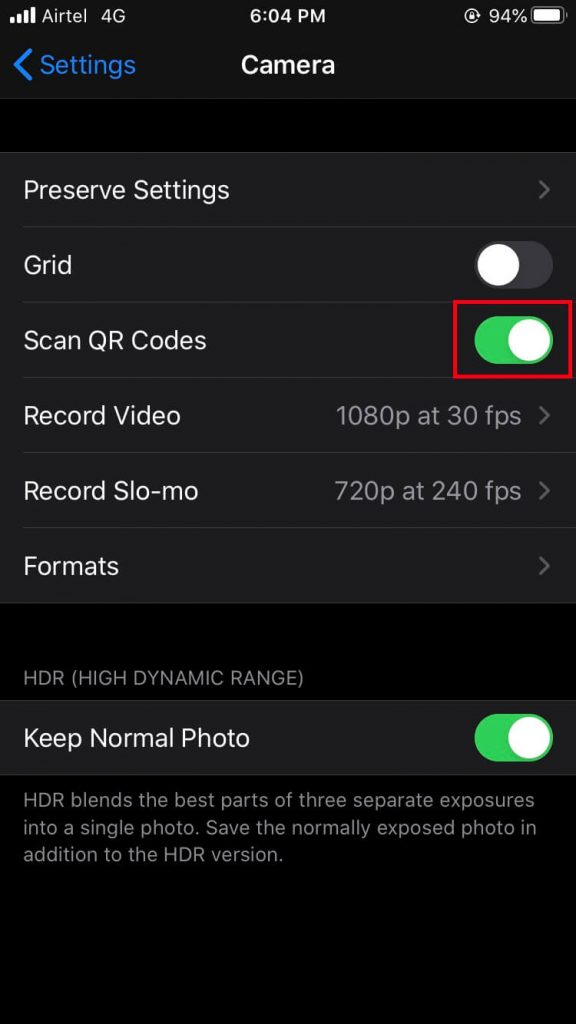 Note: The following guide also supports iPad devices.
How to Scan a QR Code on iPhone?
You should enable internet connection on your iPhone to get the data stored on the QR code.
(1) On your iPhone, launch the camera app.
(2) Point and hold your camera above the QR code.
(3) Wait until you receive a notification. The iPhone will prompt you to open that link on the Safari browser.
(4) Click the notification to view the data attached to that QR code.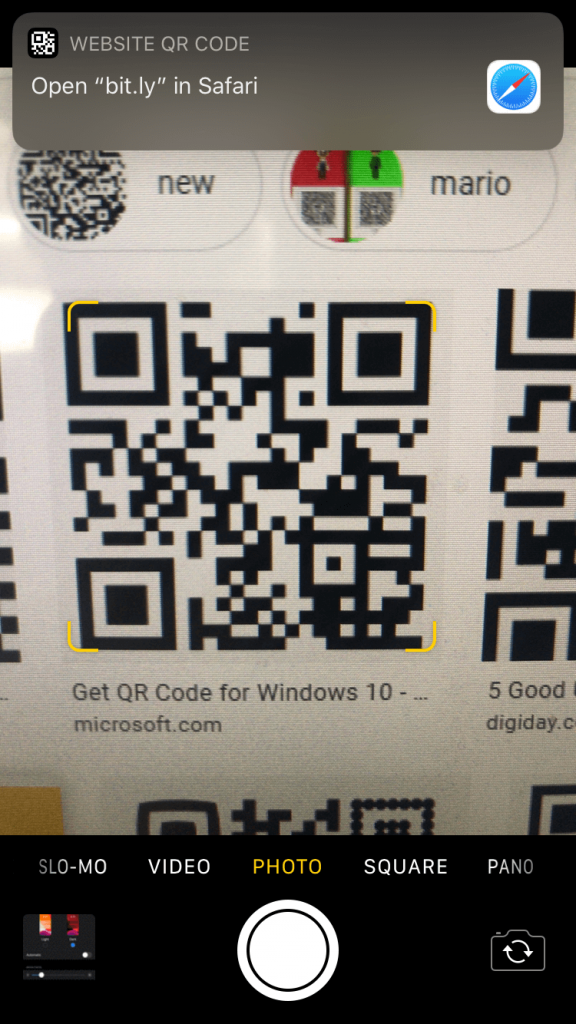 Note: If you have launched camera from the lock screen, you need to unlock your device to open the browser.
Customise iPhone to Scan QR Code from Control Centre
iPhone also lets you use a QR code reader directly from the control panel. First of all, you need to enable the scanner on the control panel.
(1) Tap Settings.
(2) Select Control Centre.
(3) Click Customise Controls on the next screen.
(4) Tap the + symbol located before QR code reader.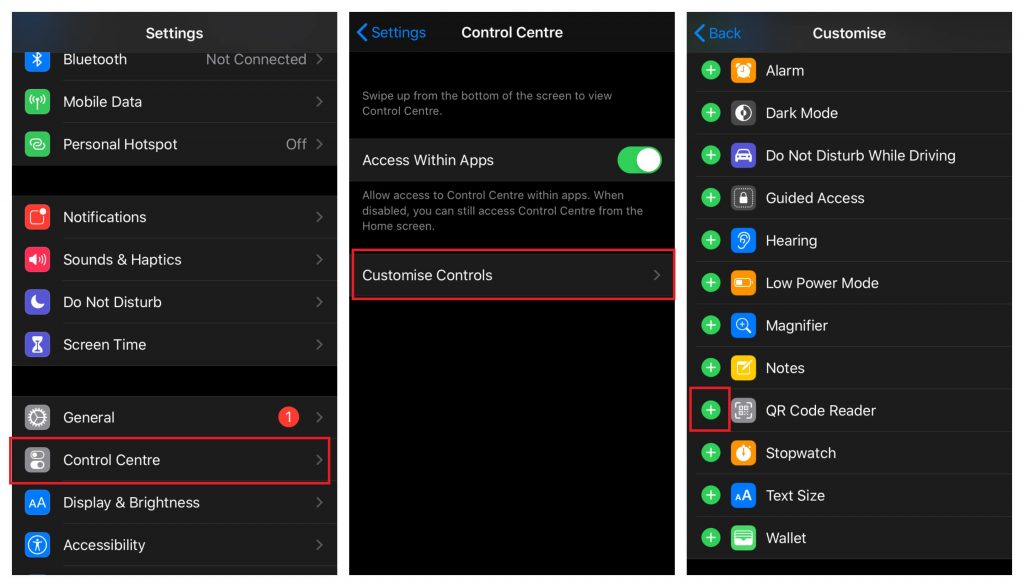 (5) Get back to the home screen and open the control centre.
(6) Tap the QR code reader and scan the QR code.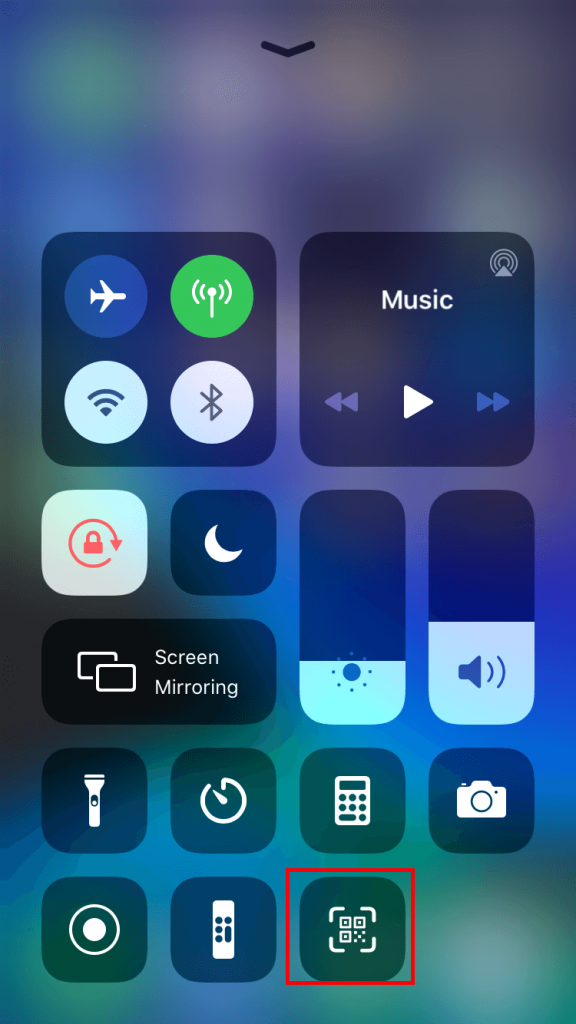 Try Third-Party Scanners
Instead of using the built-in QR code reader, iPhone users can also access third-party best scanner apps as well. There are various free and premium tools available in the App Store. Some of them are Wallet App, QR Reader for iPhone, QR Code & Barcode Scanner, QR Code Reader & QR Scanner! and a few more. Download the best one from the store and start scanning the QR codes.
What do you think about scanning QR codes on the iPhone? Shout your queries and feedback in the comments section. Follow our Facebook and Twitter pages for more related articles.
Was this article helpful?