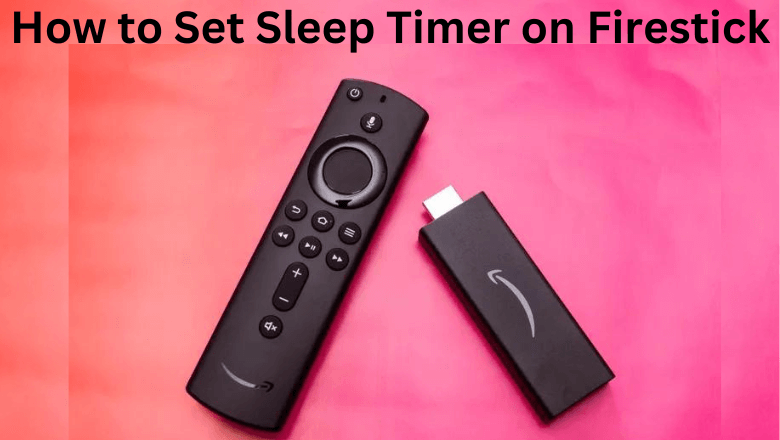 Key Highlights
On your Firestick or Fire TV, you can set the sleep timer to turn off the device automatically.
Go to Settings → Select the Sleep Timer → Choose the Time Frame → Firestick will turn off automatically.
Amazon Firestick has a bundle of features, which Sleep Timer is one of the notable and must-use features. You can set the sleep timer on your Amazon Firestick to save power when the device is not in use. Moreover, most of the Firesticks are built-in with the Sleep Mode feature. You can also customize the timer based on your preference.
How to Set Sleep Timer on Firestick
Using the Fire TV Cube or the latest Fire OS TVs, you can easily customize the Sleep Timer.
[1]. On your Firestick, go to Settings.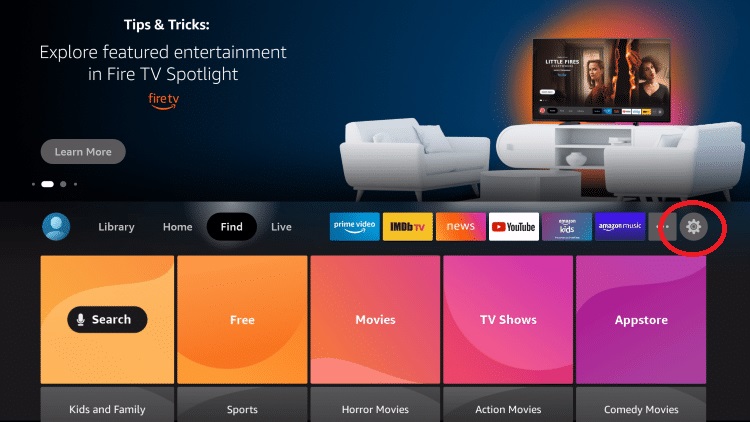 [2]. From the menu list, select Sleep Timer.
[3]. Choose the desired time frame. The default time frames available on the device are 5,10, 15, 30, 60, 90, 120, 150, 180, and 240 minutes.
[4]. Once you have selected the time frame, you will get the Fire TV home screen.
[5]. When the device reaches the time limit, it will automatically turn off your Fire TV.
How to Put Firestick to Sleep
If you want to put your Firestick to sleep immediately, you can use the Quick Access menu.
[1]. Long press the Home key on the remote for a few seconds.
[2]. You can see the Quick Access menu on your Fire TV screen.
[3]. Select the Sleep tile.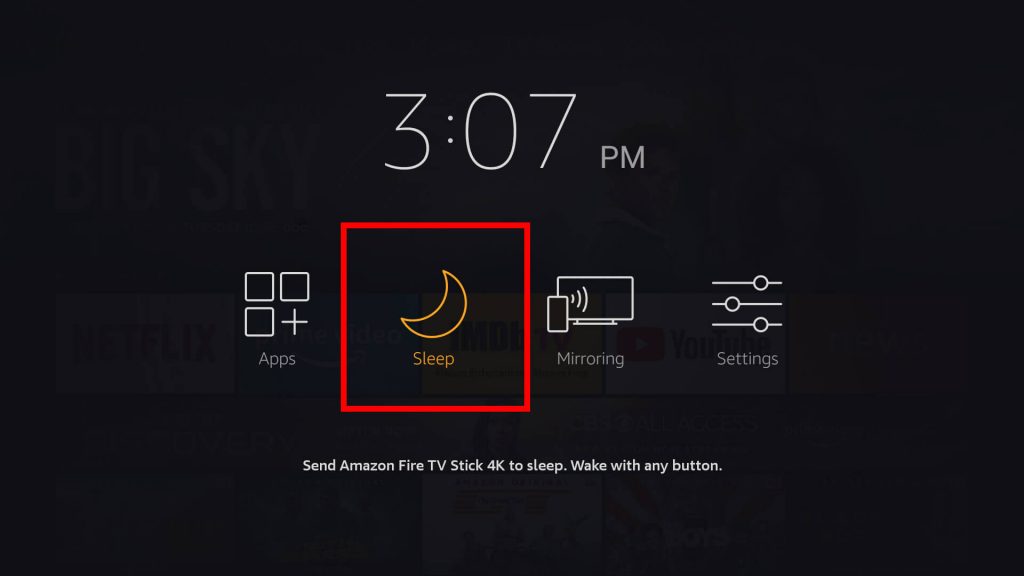 [5]. That's it, the Sleep mode will be enabled, and your Fire TV will turn to a black screen.
[6]. To turn off the sleep mode, press any button on your Firestick remote.
How to Set Sleep Timer on Firestick Using Smartphone
If your Amazon Firestick remote is not working properly, you can set the Sleep Timer using the Fire TV app on your smartphone.
[1]. Ensure that your Firestick and Smartphone are connected to the same WiFi network connection.
[2]. Next, navigate to Google Play Store or App Store on your smartphone
[3]. Search the Amazon Fire TV app and tap Install or Get button to download.
[4]. Open the app and log in to your account using the necessary credentials.
[5]. Pair your Firestick and your Smartphone.
[6]. Tap Settings at the top left corner of the screen.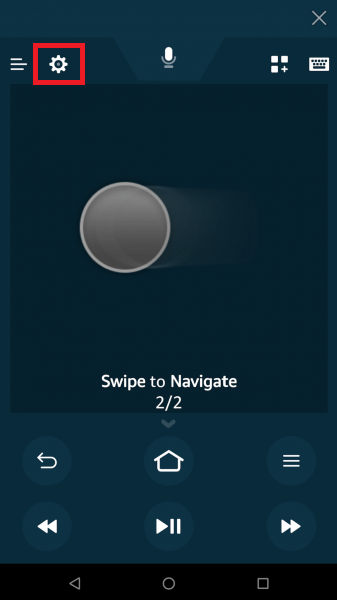 [7]. Select Sleep from the menu list.
[8]. The Sleep Mode will be enabled on your device.
Frequently Asked Questions
1. How to set a sleep timer on Kindle Fire?
On your Kindle Fire, go to Settings → Display/Display & Sounds → Display Sleep/Sleep Choose the time to set the Sleep Timer.
2. How to change your Firestick name?
You can change your Firestick name in three possible ways: Amazon application, Amazon website, and Amazon Alexa.
Was this article helpful?