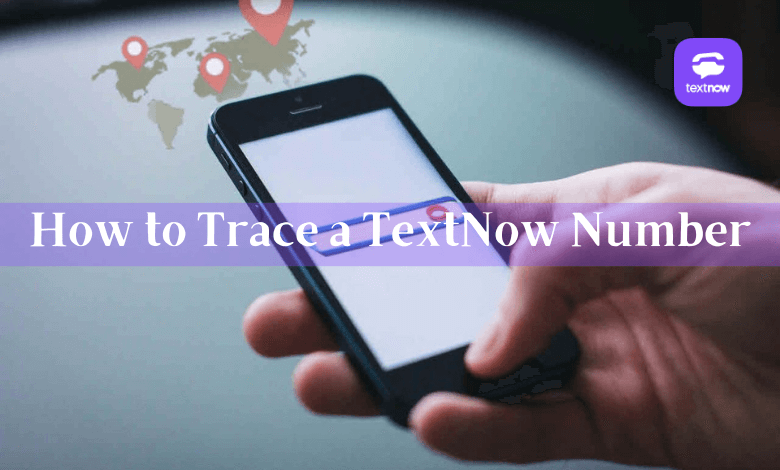 TextNow is a communication app that lets users make calls and send messages. TextNow collects information like name, email ID, and more from users. But the platform doesn't reveal it to third-party persons, as per their Privacy Policy. But still, you can trace the TextNow number just like a normal phone number. However, the TextNow platform doesn't allow users to track the information of phone numbers directly. Instead, you can use third-party tools to trace the TextNow number from your smartphone or desktop.
How to Trace a TextNow Number
Here are the three best ways to trace any TextNow number.
SpyForMe
Truecaller
Creating a new account
SpyForMe
SpyForMe is an online tool for finding any phone number and text history. You can also use SpyForMe to locate the person who owns the TextNow number.

[1] Open the default browser on your Mac/Windows PC and visit the official website of SpyForMe.
[2] From there, scroll down and enter the TextNow number that you want to trace in Enter the Mobile Number in Here field.
[3] Then, click Start TextNow Number Lookup to start the search.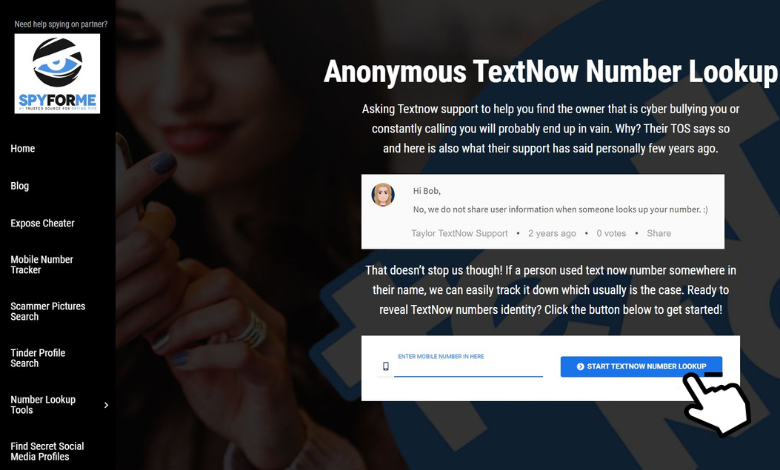 [4] It will take up to 2-5 minutes to show the results, depending on your internet speed.
[5] Once the search is completed, it will provide you with the name and address of the individual with a phone number.
Truecaller
Similar to SpyForMe, Truecaller is a phone number tracking app that allows users to view the name and address of any phone number. Using Truecaller, you can view the TextNow phone number even if the user has enabled the Private Number feature.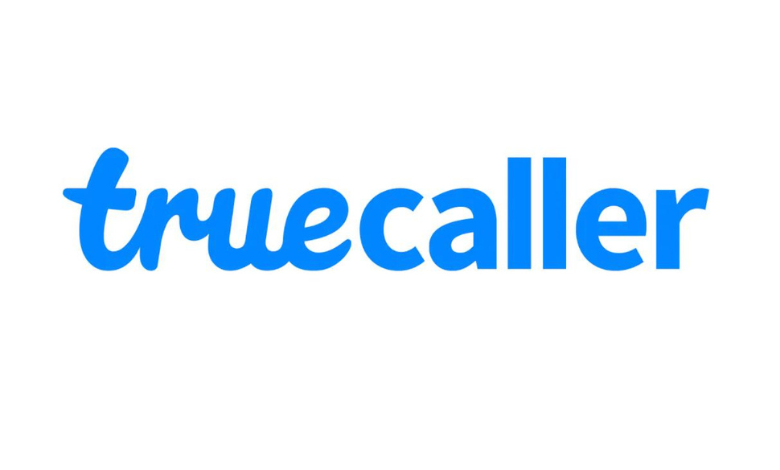 [1] Unlock your iPhone or Android smartphone and install the Truecaller app from App Store or Play Store.
[2] Next, launch the app and sign in with your Name and Phone number.
[3] Enter the TextNow number in the search field.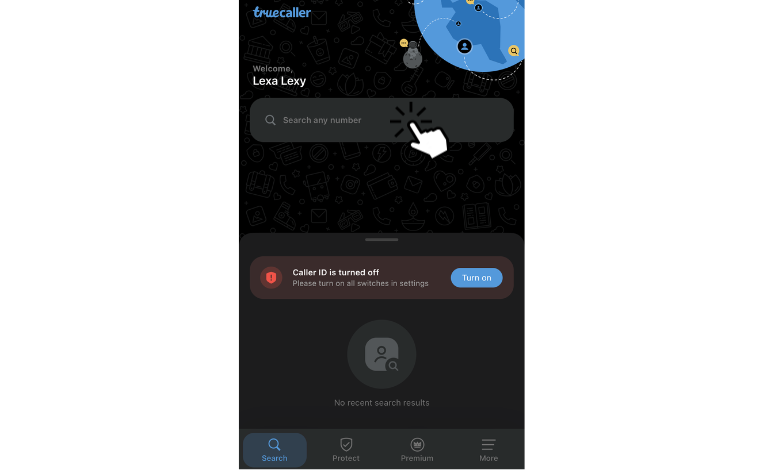 [4] It will automatically initiate the search and provide the user name.
Creating a New Account
Alternatively, you can also create a new secondary TextNow account to trace the number of any person who sends you a text message anonymously. Using this method, you would appeal to another person from their point of view.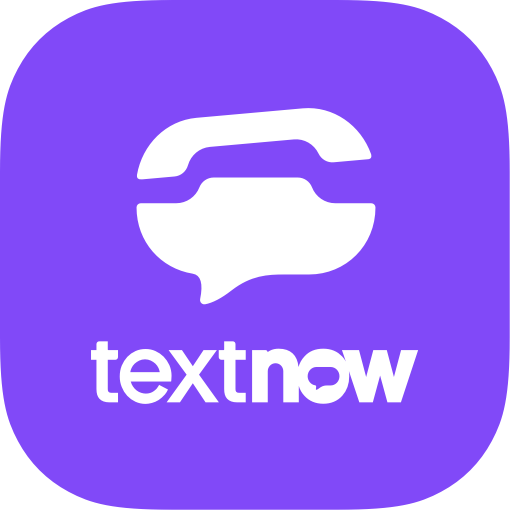 [1] Visit the official website of TextNow on your desktop browser.
[2] Click Get Started and sign up using your credentials.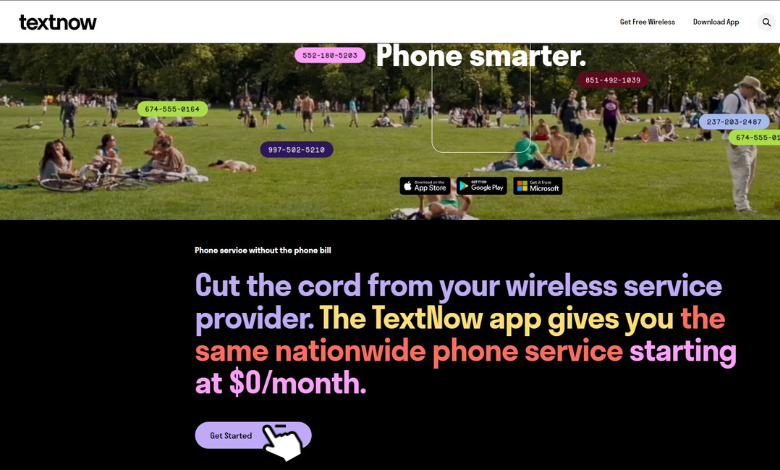 [3] Select Create Account, now you'll be redirected to the TextNow Home screen.
[4] From there, click Menu and choose Accounts.
[5] Click Add Account and enter your phone number.
[6] Hit Add and your new TextNow account will be added to the list of accounts.
[7] To trace any number, click Menu → Accounts and hit the Trace button next to the TextNow account you want to trace.
[8] Finally, the trace screen will be displayed with the user name, email address, and phone number.
Note: If you're using the TextNow app, open the app, tap the Contacts → Trace button, and enter the number to find the user.
Alternative Ways to Trace a TextNow Number
Besides using the above three methods, you can also follow the additional methods to trace the TextNow number.
Search on Social Media: Probably, the user may link their phone number on social media platforms like WhatsApp, Facebook, Instagram, etc. Therefore, save the TextNow number on your phone contacts and search for the user on social media.
Check Your Call History: There may be a chance that you've already made a phone call to that TextNow number. So, examine the history of phone calls on your Android or iPhone and see whether the number exists.
Search via IP Address: According to TextNow's Privacy Policy, the platform keeps track of the user's IP address and collects data like name, address, email, location, and more. Not all users can use the IP address to track someone. Unless you're a private investigator or an FBI agent, you can access the TextNow data with Government's permission.
Was this article helpful?