Passwords are everywhere and on almost all the smart devices. It includes Apple iPad and it comes with built-in security features like a passcode, finger or face ID, etc. Passcode ensures your device, as well as the data, are secured at any time. The password managers, finger or face ID has made us forget even the simplest of passcodes. Although these security features seem to be useful, they are sometimes disadvantageous too. For instance, entering the wrong passcode on the iPad for multiple times will result in locking up the device. With this, you will not be able to access the iPad itself. When in such a situation, unlocking the iPad is the primary thing you should do. There are different ways available to unlock an iPad.
Nevertheless, it is a complicated procedure if have touch or face ID enabled. But when your iPad is locked and you barely don't remember the passcode, then you should carry out some extra steps. Get in to know how to unlock an iPad using different ways.
Did you know? iPad has the feature of multitasking. You can split your iPad screen and work simultaneously.
How to Unlock iPad ?
Whether you remember the iPad passcode or not, we have got you covered.
Unlock iPad – Using Passcode
If you know the iPad passcode, then unlocking the iPad is the simplest task. You can try this if the iPad don't recognize your finger or face ID.
(1) Press the iPad Home Button to turn on the iPad.
Alternative: You may press the Power button from the top-right side of the iPad.
(2) Just use your finger to slide over the phrase, >Slide to unlock.
(3) On the next screen, enter your iPad passcode correctly.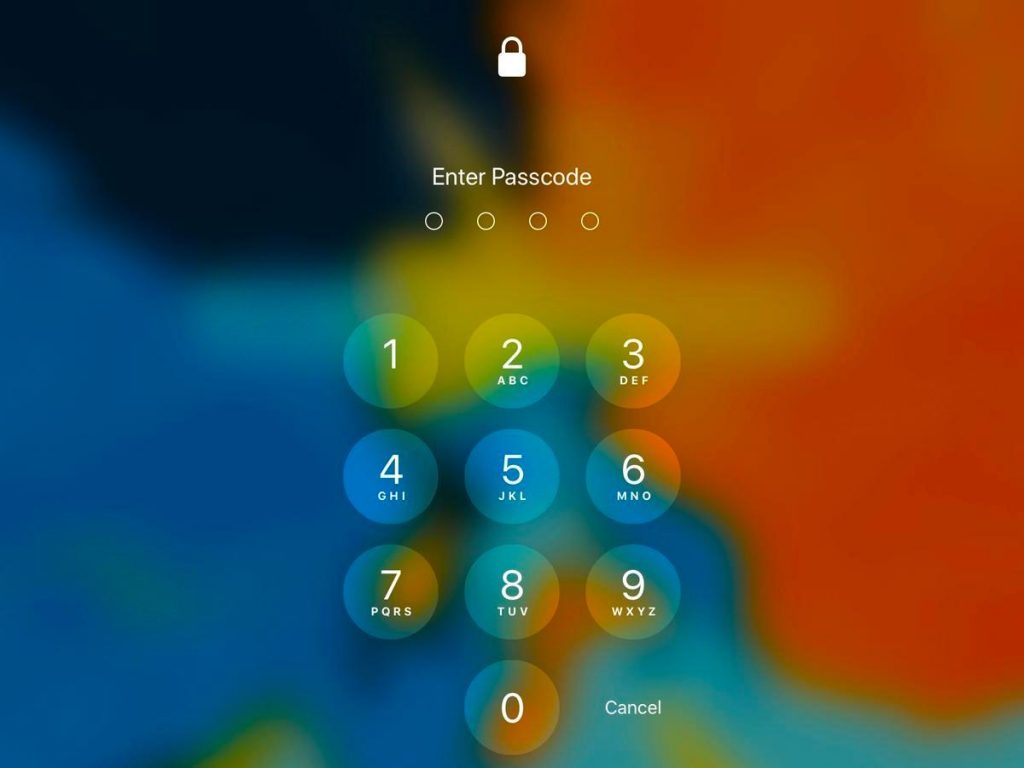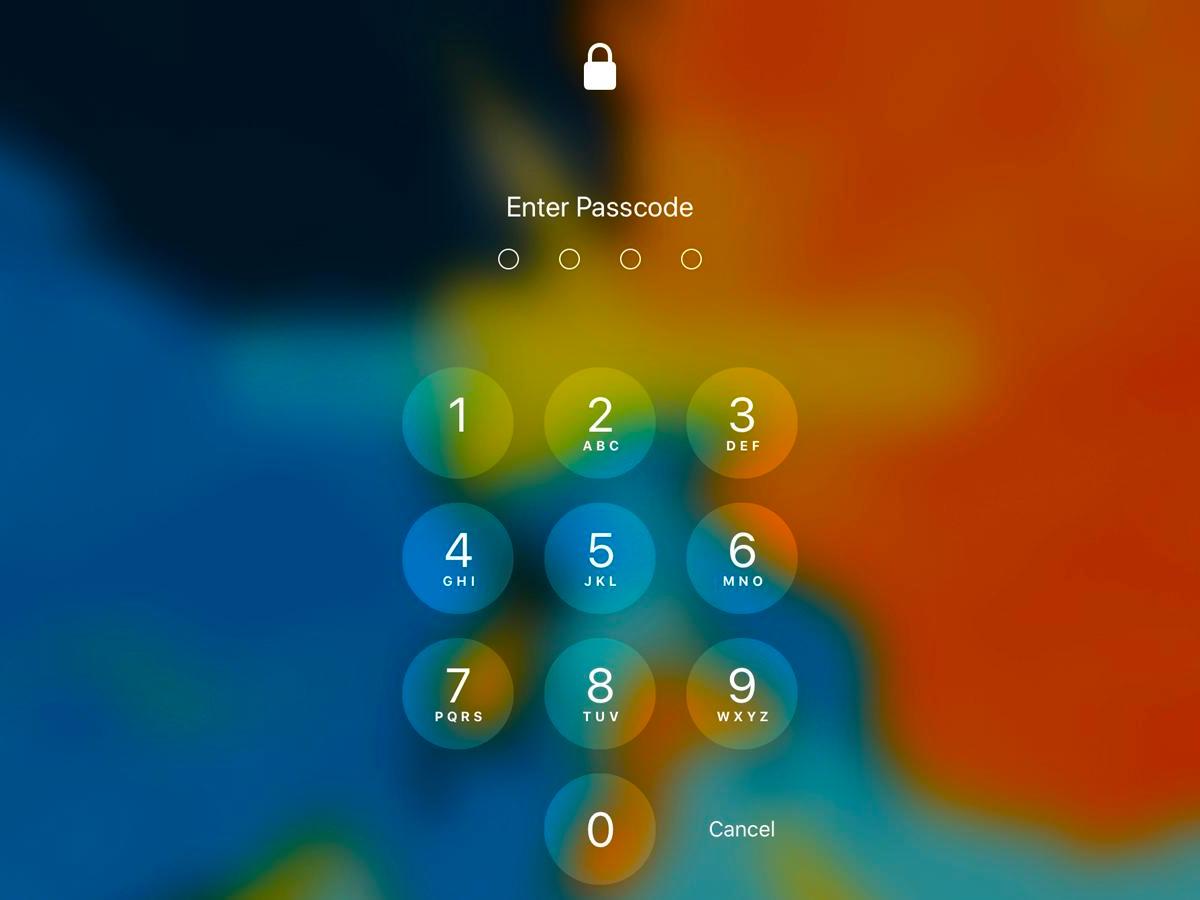 With this, your iPad will unlock.
Unlock iPad – Without Passcode
When you don't remember the iPad passcode, then carry out any of the methods and unlock iPad using
Unlock iPad using iTunes
This method requires iTunes installed on your PC, a USB cable and internet connection.
(1) Use the USB cable and connect iPad with your PC.
(2) iTunes will launch on your PC as soon as the iPad is connected. If it doesn't open up, open iTunes manually.
(3) Now, force your iPad to let it enter into recovery mode.
Note: If your iPad has Home button, then press and hold the Home and Power button simultaneously till you see recovery mode screen.
On iPad with Face ID, press Volume Up/Down button and Power button till you get recovery mode screen.
Tip! On iTunes screen, click on iPad icon just above the left pane.
(4) When iTunes brings you a pop-up, make a click on Restore/Restore iPad button.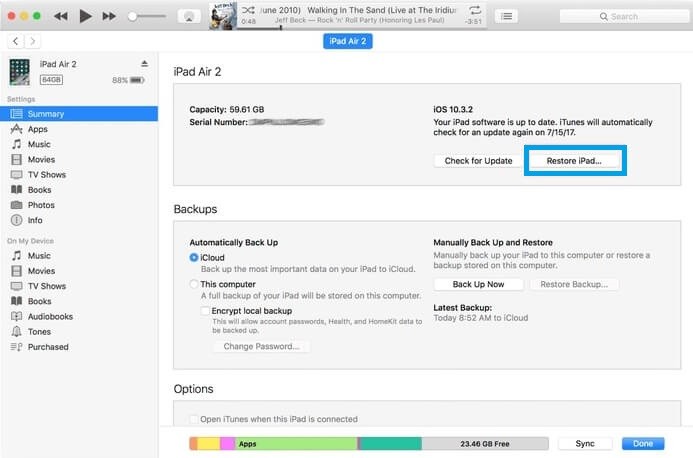 Note: Sometimes, you will get a prompt asking you to backup iPad if you haven't backed up it recently. Choose Back Up option like iCloud, This Computer and click on the Back Up Now button.
Unlock iPad using Find My iPhone
iPad can be unlocked even if you don't have iTunes installed on your desktop PC. Here is the steps.
(1) Open the web browser of your choice on PC.
(2) Navigate to https://www.icloud.com/find and enter the Apple ID and password.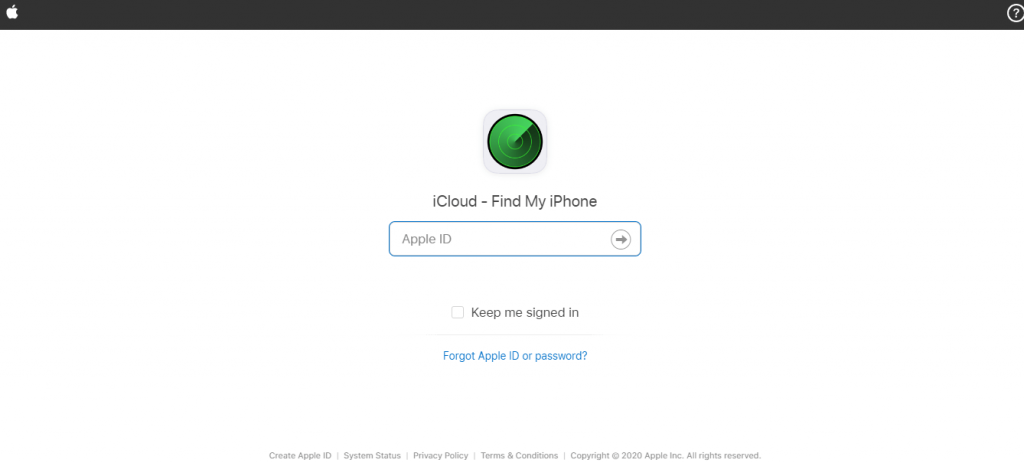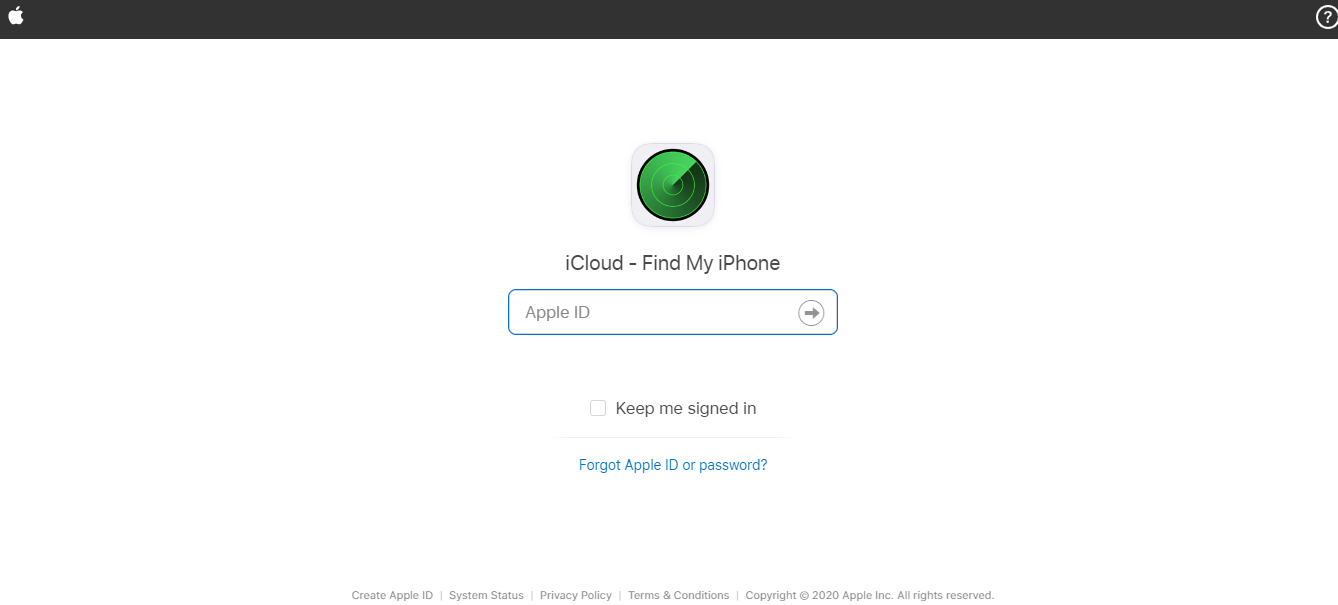 Note: If you own any other iOS device, then launch Find My iPhone App.
(3) Look for the iPad from the available devices and select it.
(4) Click on "circled i" icon and on Find My iPhone App, select Actions option.
(5) Choose Erase iPad and when prompted, enter the Apple ID password.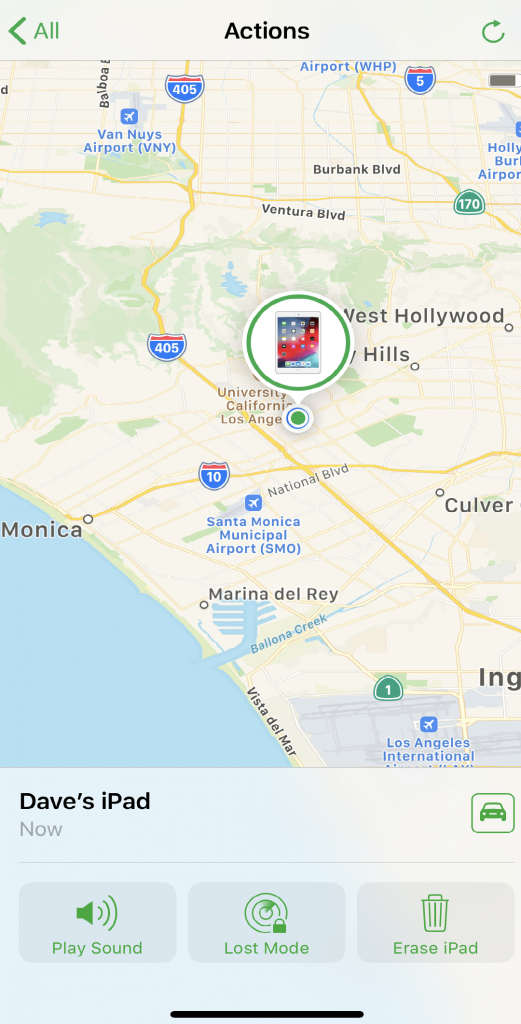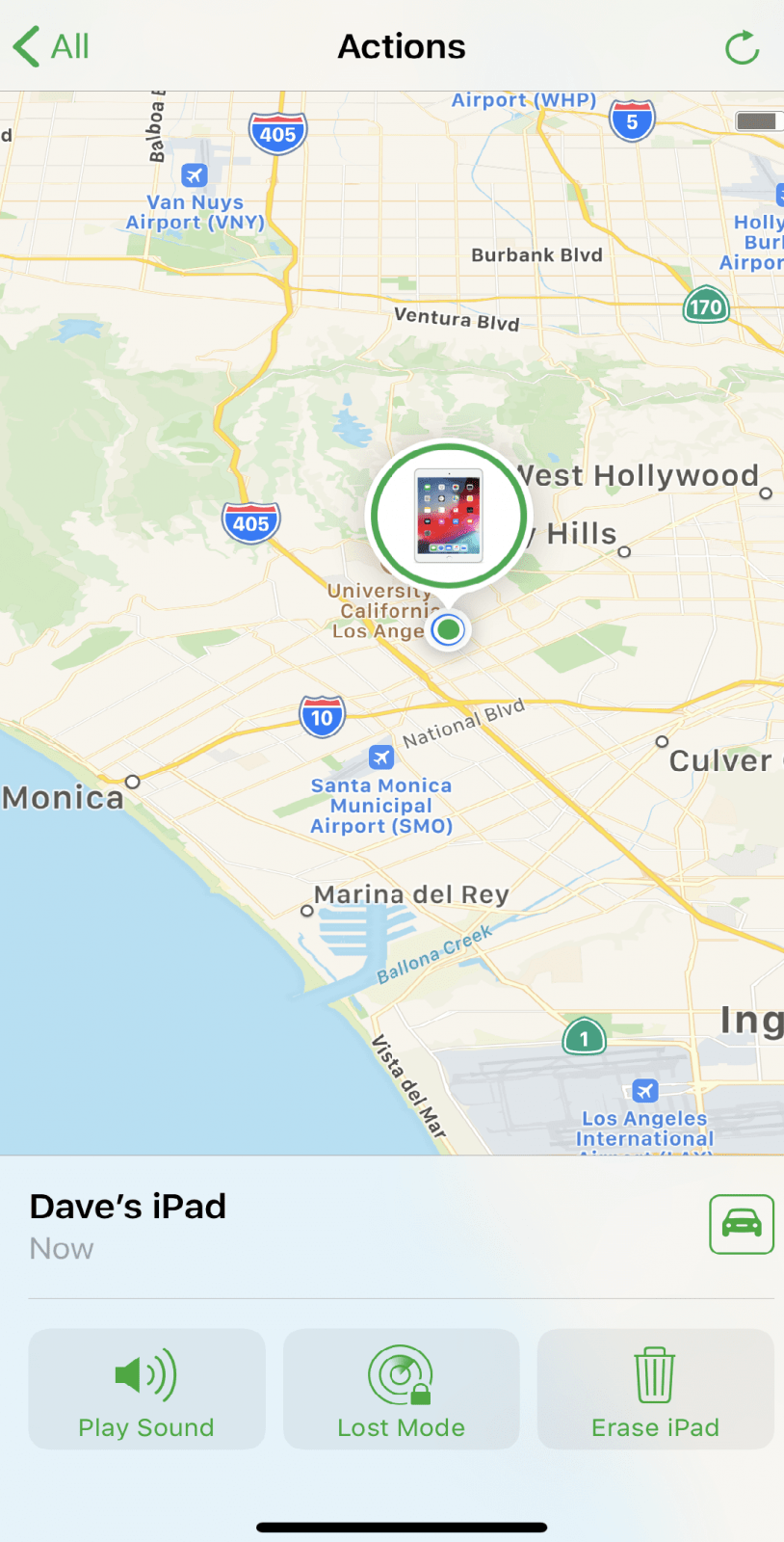 (6) When iPad gets erased, you can unlock it without the passcode.
If you are sill unable to open the iPad, then try to reset your iPad.
Try This Alternative !
Siri recognizes your voice and anyone can unlock the iPad with ease.
Ask Siri to open an app that you haven't installed on the iPad. For instance. Hey Siri, open (app name). Now, Siri will show you the App Store. Just click on it and a window will open up. Choose an app or update an app. When you swipe the front screen, you can access the iPad.
You can choose any of the possible ways we have given to unlock the iPad and access its features.
Do you know any other way in which iPad gets unlocked? Then, share it with us as comments. Connect with us on Twitter and Facebook for more technology-related articles, tips and tricks.
Was this article helpful?