Reddit is a large group of forums where the registered users can post about anything. From news, to pop culture, to film, to technology, to comics and weirdest things in the world, you can find information for anything. Like Facebook and Instagram, it has a messaging feature, where the users can chat with other Reddit users. Like other platforms, Reddit supports deleting messages that you sent to the wrong person or user. If you're one among the user who doesn't know the way to delete messages on Reddit, here is the guide to explain everything.
How to Delete Inbox Messages on Reddit (Web)?
(1) Open a browser on your PC and visit reddit.com.
(2) Sign in to your Reddit account if you're logged out.
(3) Click the Chat icon that you can see on Reddit menu bar.

(4) Your messages will appear on the bottom of the screen.
(5) Select the user and navigate to the message that you want to delete.
(6) Click the Delete icon located next to the respective message.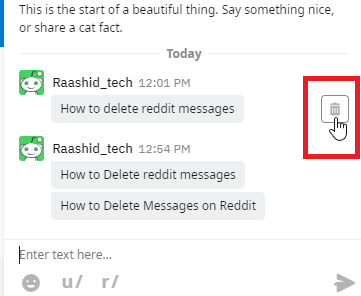 (7) Press Delete to confirm the deletion.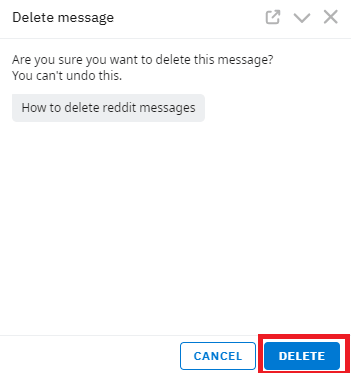 How to Delete Messages on Reddit (Android & iOS)?
(1) Launch the Reddit app and ensure that you're logged in.
(2) Click the Chat menu located next to the Pencil icon.
(3) Select the user where you have to delete the message.
(4) Long press the message for few seconds.
(5) Select Delete Message.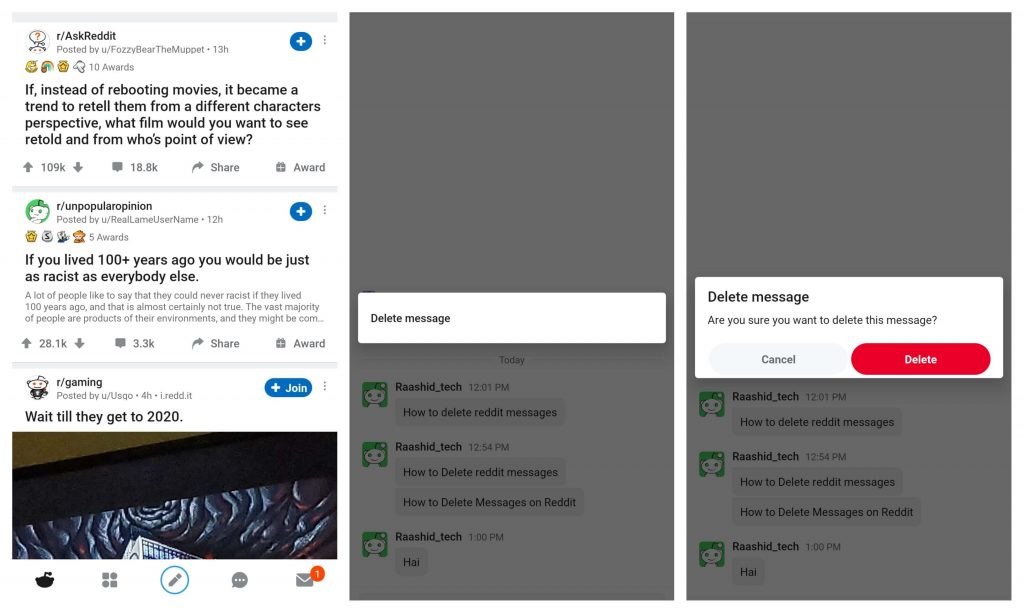 (6) Confirm it by selecting Delete.
Is it possible to delete an entire conversation at once?
Currently, there is no direct option to delete the entire conversation or multiple messages on both web and app versions. You need to delete the messages one by one.
These are the steps required to delete messages on Reddit. If you want to remove the threads that you posted publicly, visit our guide to delete Reddit posts.
What do you think about this article? Mention your suggestions in the comments section. Stay connected with us on Facebook and Twitter for more articles.
Was this article helpful?