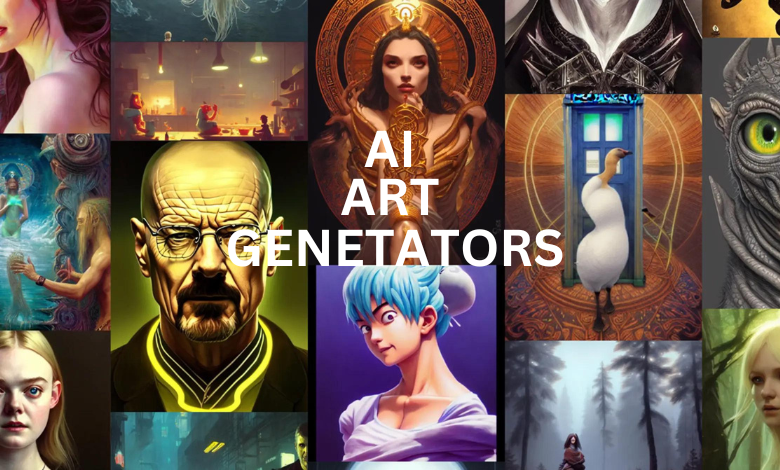 AI Art Generator is a form of artificial intelligence tool that enables computers to create art and design from a text. It uses an algorithm and data that sets to generate various types of art, like paintings, drawings, and sculptures. In addition, it is also used to create digital art for web pages, logos, and other types of visual media. Here we're going to discuss how to access the Al art generator and use it for creative purposes.
How to Access AI Art Generators
You can access plenty of AI Art Generators easily online. Tools like Creative Fabrica Image generator offers plenty of features to convert your text prompts. Moreover, these AI art generators can also be downloaded as software programs and plugins for other programs like Adobe Photoshop. Additionally, it can also be found in the form of mobile apps.
It helps them to quickly create a unique design. With a library of many mages and stylish fonts, users can customize designs to their exact specifications. They also include a wide range of options for design customization, including colors, filters, shapes, and more.
How to Use AI Art Generators
Using an AI art generator is fairly straightforward. Just follow the below steps to create your fine piece of art in a quick and simple way.
[1] Choose your AI art generator.
[2] Enter the text prompt on your text-to-image generator, which you want to convert to art.
[3] After that, adjust the settings and customize your design.
[4] Explore the media library and wait for a few minutes to generate your art.
[5] Once done, download the piece of art and share your creation with others.
How to Generate the Finest AI Art: Tips & Tricks
If you want to create the finest artwork using the AI art generator, you can follow the below tips and tricks to enhance your digital art.
Choose high-quality images as input for your AI art generator because it works reliably with clearer and more detailed images.
Try to use a variety of settings. As you work with the tool, you may find certain combinations of settings which may work better for certain images.
Try to experiment with different design elements. You can also add textures, shadows, and highlights to your AI art to make it better.
Use combinations of filters and effects. By combining varieties of filters and effects, you can create a unique piece of art.
Finally, make sure to take your time to generate the result. AI art generators are powerful tools, but it also requires certain practice to generate the best result.
Frequently Asked Question
1. Where can I generate AI images for free?
Nightcafe, Starry AI, and Dall-E Mini are some of the AI art generators which can be accessed for free.
2. How do I use the AI generator on TikTok?
After launching the TikTok app on your smartphone, click the Create button and tap Effects. In effects, enter AI Anime in the search bar and pick the effect named AI Manga. Now, you can use this filter to create your AI-animated image.
Was this article helpful?