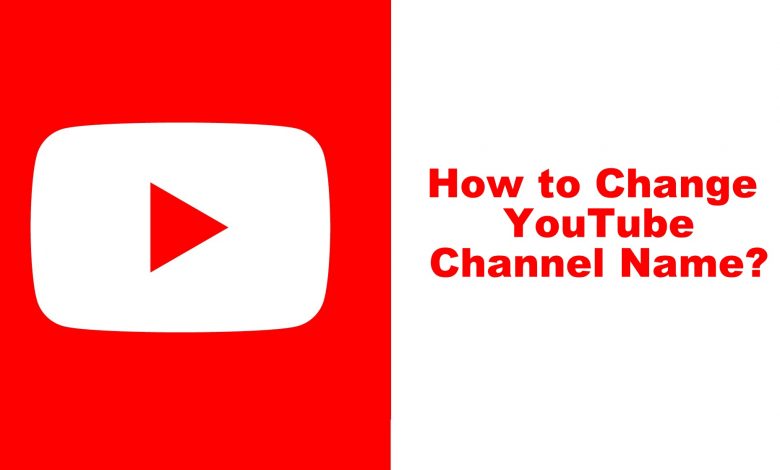 YouTube is the best web hosting platform that has the ever-updating list of video contents. It lets its users watch what's trending from videos to music, gaming, news, and entertainment. YouTube has millions of channels owned by lots of creative users from across the world. Every YouTube channel is different and the YouTuber must indeed be careful of providing the channel name. Because the channel name is the foremost thing anyone would come across and it is one of the factors that attract followers. YouTube supports changing the channel name for any reason. So, you can re-brand your channel with a new name at any time. Get in to know the procedure on how to change the channel name on YouTube.
FYI!
YouTube supports changing channel name not more than thrice in 90 days.
Changing Google account name will likely reflect in all Google services including Gmail.
Those translated channel names with channel translation need to update the translations with a new channel name.
If you have created a new Youtube channel, you can delete the existing channel as well.
How to Change Channel Name on YouTube?
Changing your YouTube Channel name is easy. Here are the detailed guidelines on changing the YouTube channel name using PC.
Note: Currently YouTube channel name can be changed from PC only and not from Android or iOS.
(1) On the Chrome browser, click on the YouTube icon to launch the website or visit youtube.com.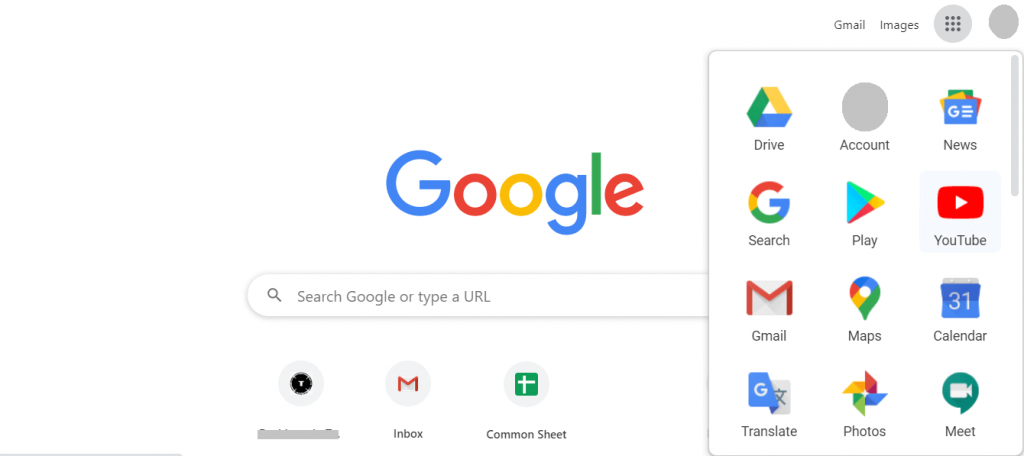 Note: Make sure you have logged into the Gmail on your PC that is linked with your YouTube account.
(2) Click on the Profile icon on the Youtube page.

(3) Now select the Switch Accounts option under your profile.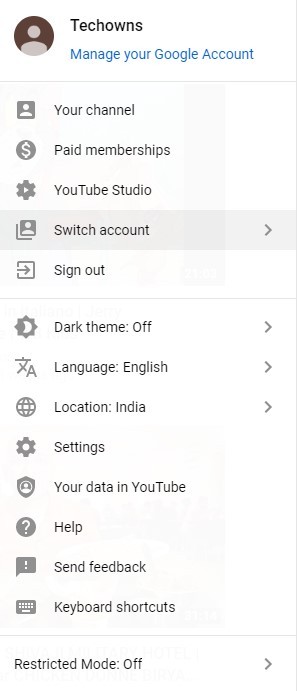 (4) Choose the Channel for which you want to change the name.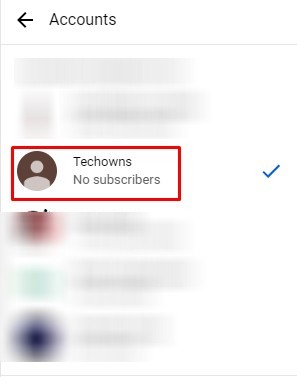 Note: If you own only one Channel and if that channel is already selected, you can skip steps 2, 3, and 4.
(5) On the left pane, scroll down to select Settings.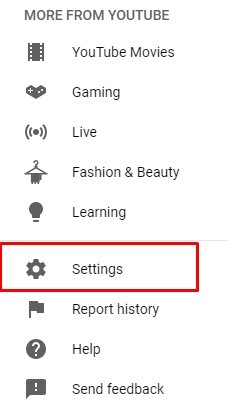 (6) Click on Edit on Google under Your Channel.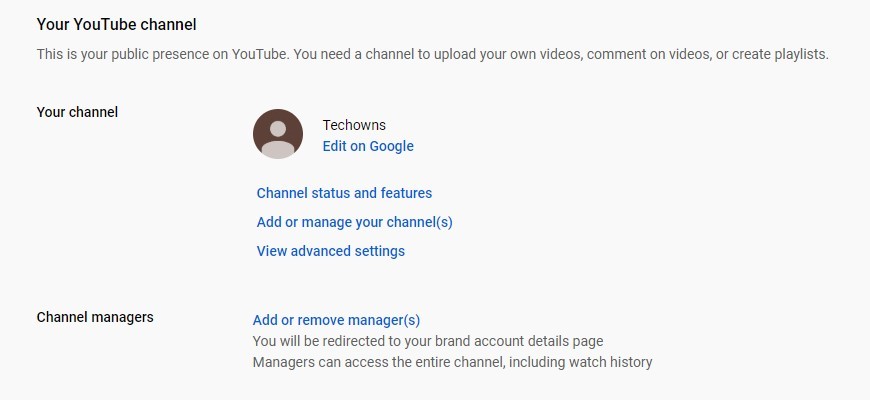 (7) The "About Me" page will open. Click on the "Edit" icon.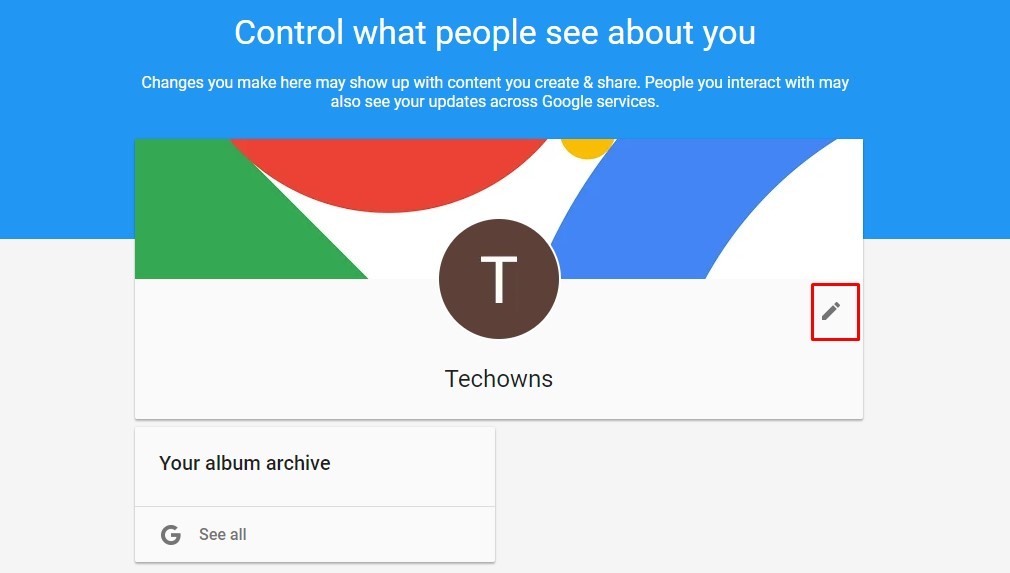 (8) Enter new channel name and click on "OK" button.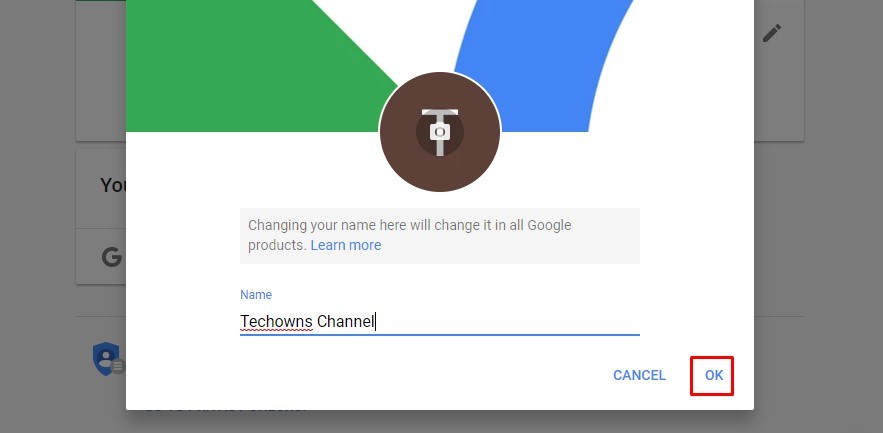 (9) A pop-up will appear. Click on the "Change Name" option.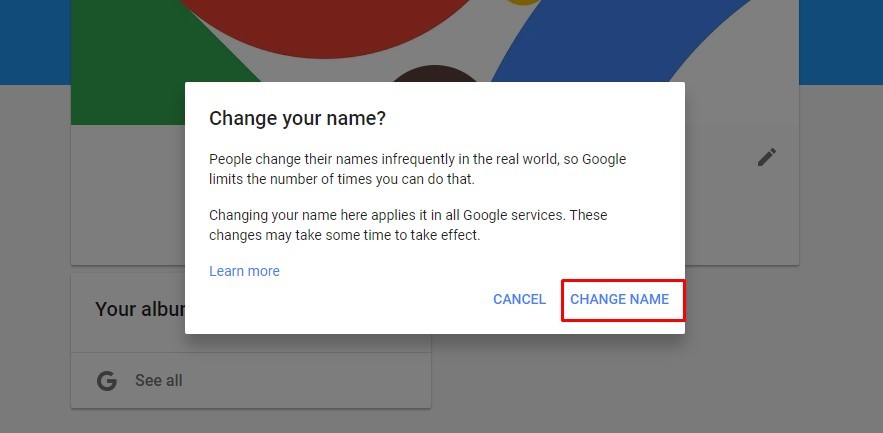 Our Opinion
Whether you found a name that is fun or more interesting or unique. YouTube lets you change it for whatever reasons. It will take a few days for the new name to reflect on your YouTube account. So be patient until the changes take place. We hope this section has let you change the YouTube channel name with the easy-to-follow steps.
Share your views and feedback about this section as comments. For more such useful articles, you may follow us on Facebook and Twitter.
Was this article helpful?