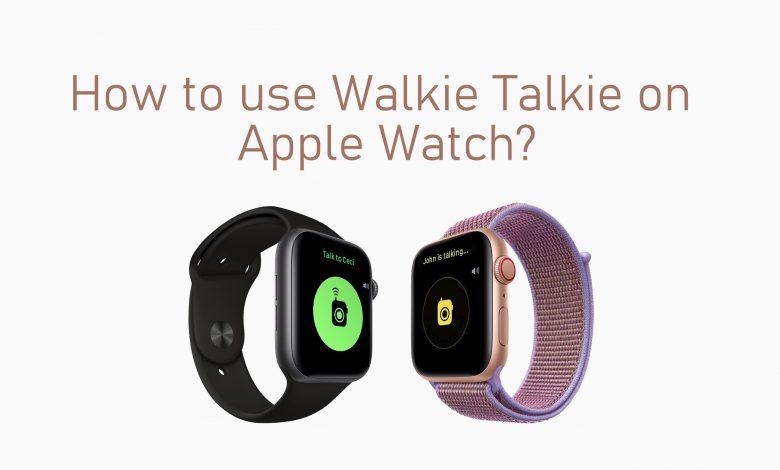 Apple's very own invention called Apple Watch is one of the powerful wearables to date. Besides its portability, it is useful in numerous aspects. The watchOS is most often used during the fitness activity or if the users don't need to rely on an iOS device. In addition to checking emails, calls and tracking your physical activity reports, it can be used in accessing the Walkie Talkie app. With this app, anyone can audio chat with the contacts in real-time. It is based on sending the invitation and the connection gets established when the recipient accepts the request. Using Walkie Talkie on Apple Watch isn't that complicated procedure and almost anyone can do it with ease.
How to use Walkie Talkie on Apple Watch?
It is easy to stay connected with your friends over Walkie Talkie.
Pre-Requisite:
Ensure you and your friend have Apple Watch Series 1 and later with watchOS 5.3 and higher.
Set up the FaceTime app on iPhone with iOS 12.4 to accept FaceTime audio calls.
To Add Walkie Talkie App,
1. On your Apple Watch, open the Walkie Talkie app that looks like a yellow circle with a walkie talkie icon within.
2. To add friends, press the Add Friends with + icon to choose a contact.
Wait for your contact to accept the invitation.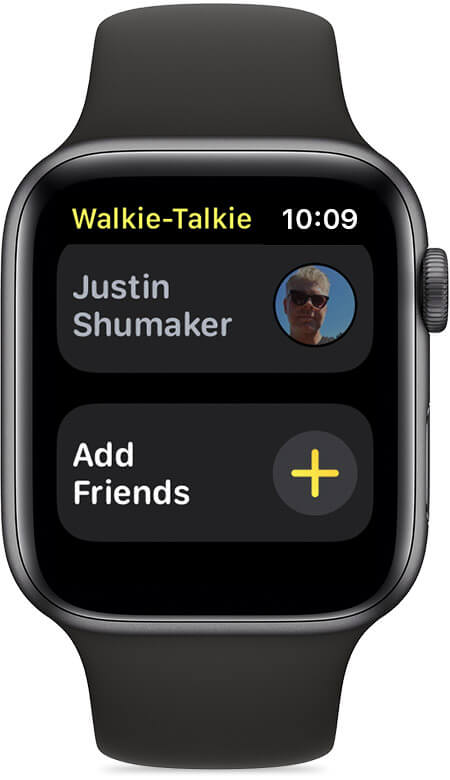 Note: The contact card will be grey shaded and will be available under Friends You Invited. If the invitation is accepted, then the contact card will turn yellow.
To accept the Walkie Talkie invitation,
1. On the notification, just tap "Allow" to accept the invitation.
2. Alternatively, go to Notification Center to accept the Walkie Talkie app invitation.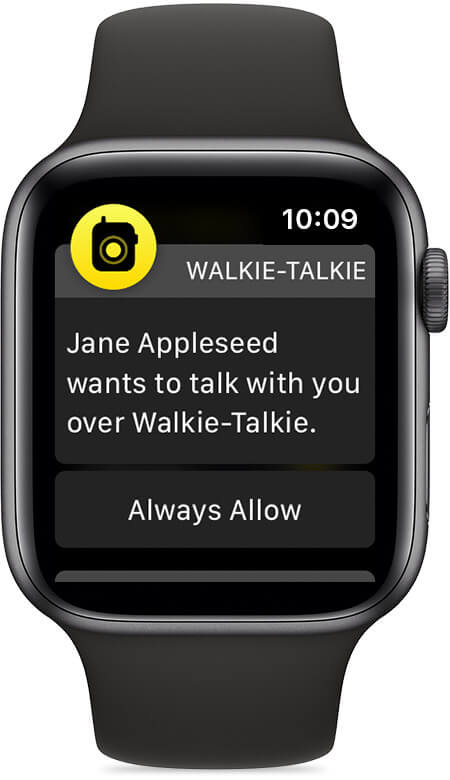 Tip! If you face issues sending and receiving invitations, then check the following.
On iPhone, open Settings to click on FaceTime and check if you signed in with Apple ID.
Restart iPhone and Apple Watch.
To start a Walkie Talkie conversation,
1. Firstly, open the Walkie Talkie app on Apple Watch.
2. Select a friend. Then touch and hold the talk button to speak something. 3. After the connection gets established, your friend will be able to hear your voice message.
Note: If the screen is showing Connecting, then wait for Walkie Talkie to connect.
To Turn On & Off Walkie Talkie app,
1. Open the Walkie Talkie app at first.
2. Turn Walkie Talkie off or on.
3. Alternatively, go to Control Center to turn on and off the Walkie Talkie app.
Note: Even if you are unavailable, a notification appears asking you to if would like to talk.
Our Opinion
Here comes the end about using Walkie Talkie on Apple Watch. You can conveniently communicate with anyone instantly with the Walkie Talkie app on Apple watchOS. It works as a better alternative to those standard and regular social chat apps.
Are you still facing any issues while using Walkie Talkie on watchOS? Then ask us as comments and visit Facebook or Twitter page for more useful tech informative articles.
Was this article helpful?