How To
LastPass Premium vs Free | In-depth Comparision
Check out the comparison to decide whether the LastPass Premium is worth or nor.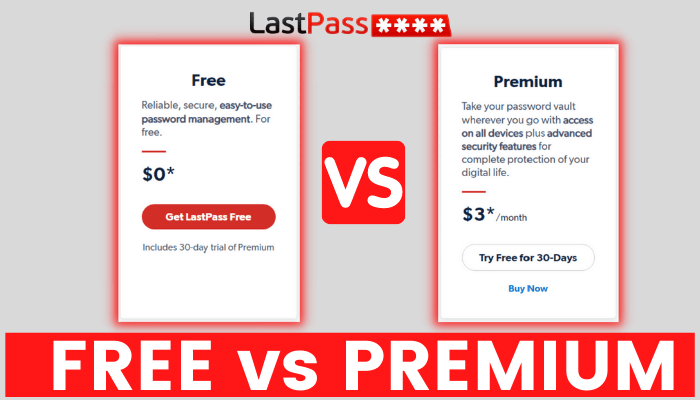 Last Pass is the popular and the best password manager available to save and manage your important passwords. It has more than 10million active users around the world. It will automatically fill in the passwords wherever you want (only when saved on LastPass). LastPass has a premium version with extra features like unlimited password sharing, 1GB cloud storage, multifactor authentication, and many more. Before purchasing the premium version, one must know the difference between the premium and free versions. Here is the LastPass Premium vs Free guide to find out the differences.
How Does it Work
1. Download the LastPass extension or app according to your device.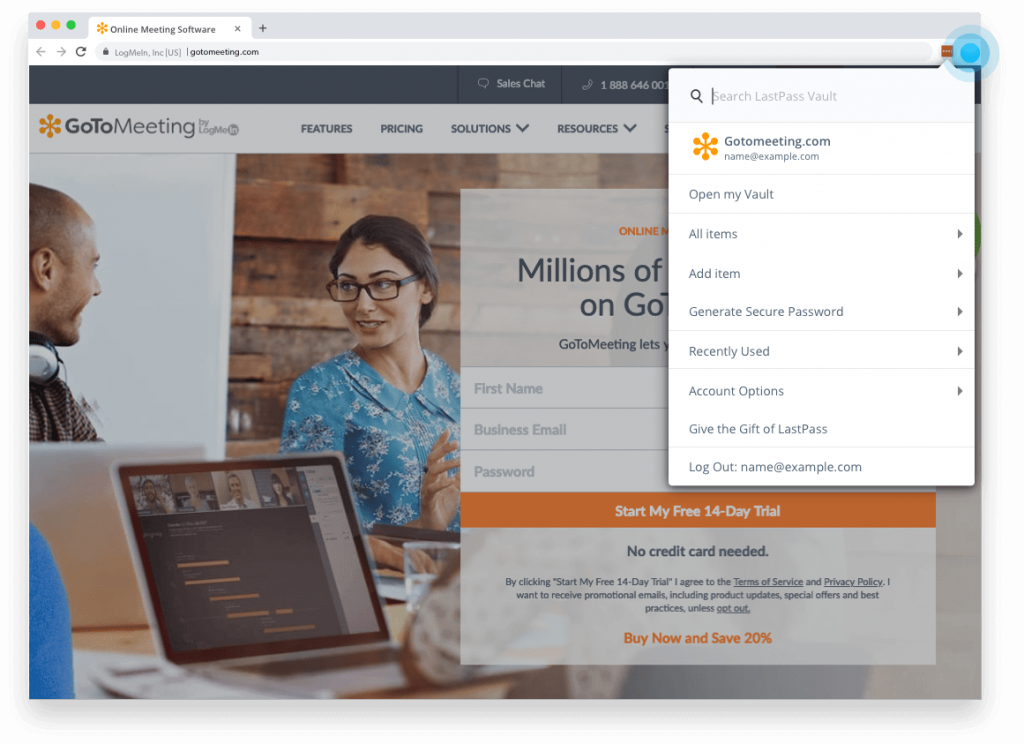 2. Sign in with your LastPass account and set your master password for the LastPass app.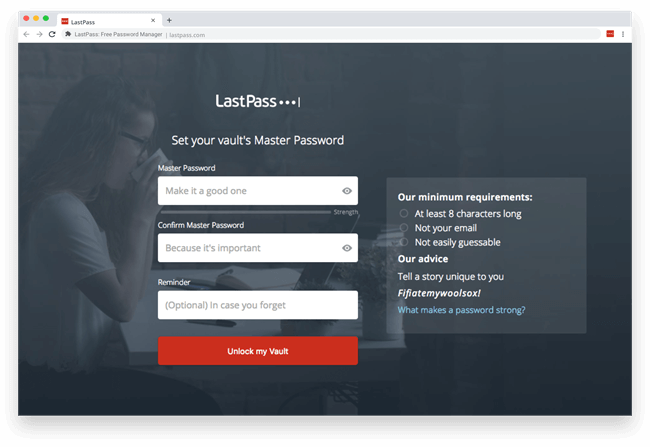 3. Now, you can add your websites to the dashboard and fill in your usernames and passwords.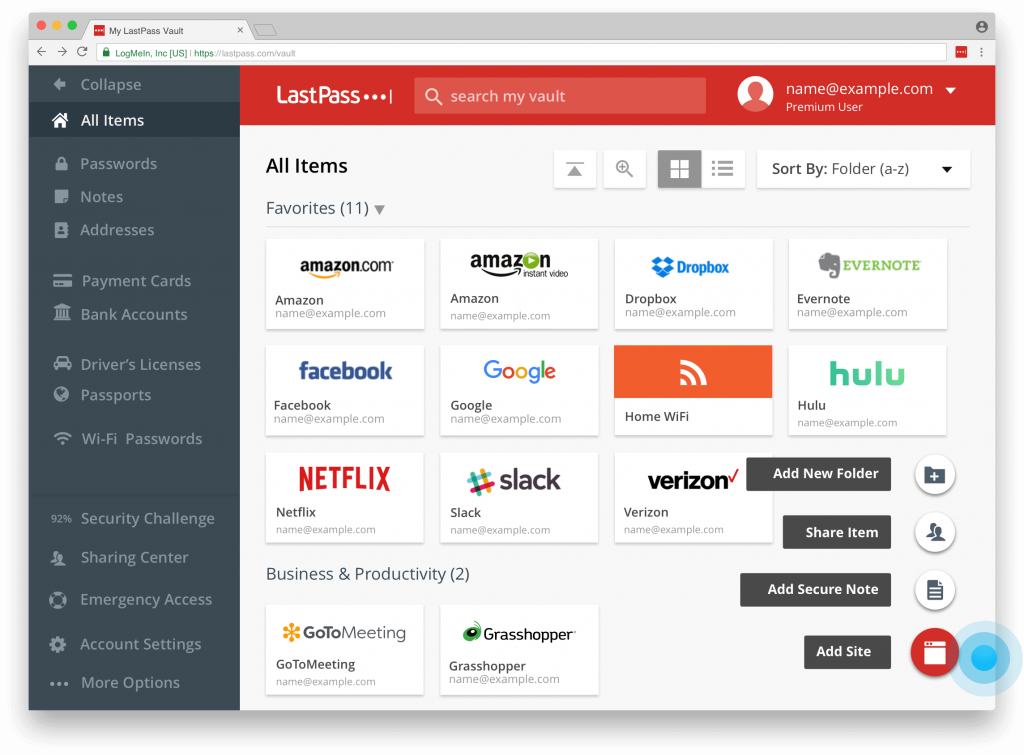 4. LastPass will save your passwords in the vault and automatically fills the login information into the respective websites.
LastPass Free Version Features
LastPass Free version has many premium features like other similar password manager apps. So, let us discuss such features in detail.
Basic Features
Unlimited storage of passwords – you can store passwords from all your apps and websites in LastPass.
Autofill – You can autofill passwords on websites even with the free version of LastPass.
Multiple Save features – LastPass freemium offers not only the option to save passwords but also you can save Wi-Fi credentials, Credit cards, Bank accounts, etc.
Auto Form fill – Like Facebook's autofill form feature, LastPass offers auto form-fill in all sites and apps in the free version. It will fill your details like address, phone number, etc with just a single click.
Customer support – LastPass offers 24×7 customer support to clear our problems.
Advanced Features
Auto Password generator – While creating a new account on any site, it suggests a strong password which is very hard to be guessed by hackers.
Two-factor Authentication – Supports two-factor authentication including LastPass authenticator.
Password Audit – It will remind you with a notification alert if you use the same passwords on multiple websites.
Secure Vault – Add, edit, view, delete your passwords, card details, etc. anytime with the help of the LastPass secure vault.
LastPass Premium Version Features
LastPass premium version has tons of extra layers of security features, which are very useful for all users, and they also provide 30 days free trial for all devices. Now, let us see the extra features in the premium version.
Basic Features
Unlimited devices support – Users can access their LastPass account on multiple devices at the same time.
Other basic features are as same as the basic features of the free version of LastPass.
Advanced Features
1GB Cloud storage – Offers you up to 1GB of extra storage to save passwords, notes, card details, etc.
One to Many sharing – Share your passwords with particular users. Example: Share your Netflix password with the people who shared your Netflix account.
DarkWeb Monitor – An automatic alert will be sent to the premium users if any of their details are shared in DarkWeb.
Security Dashboard – Security dashboard provides you security score for all your passwords, where you can edit and modify the weak passwords to improve security.
Subscription Packs
Single Users & Family Plans
Kindly note that all the single and family plans, including the free plan, offer you 30 days free trial of the premium version of LastPass. It will be activated immediately after installing the app and logging in to the app for the first time.
Free – Free forever. No need to pay monthly fees but some features are locked.
Premium – $3 per month, gives you access to all premium features with one premium license.
Families – $4 per month with all premium features up to 6 licenses pre subscription.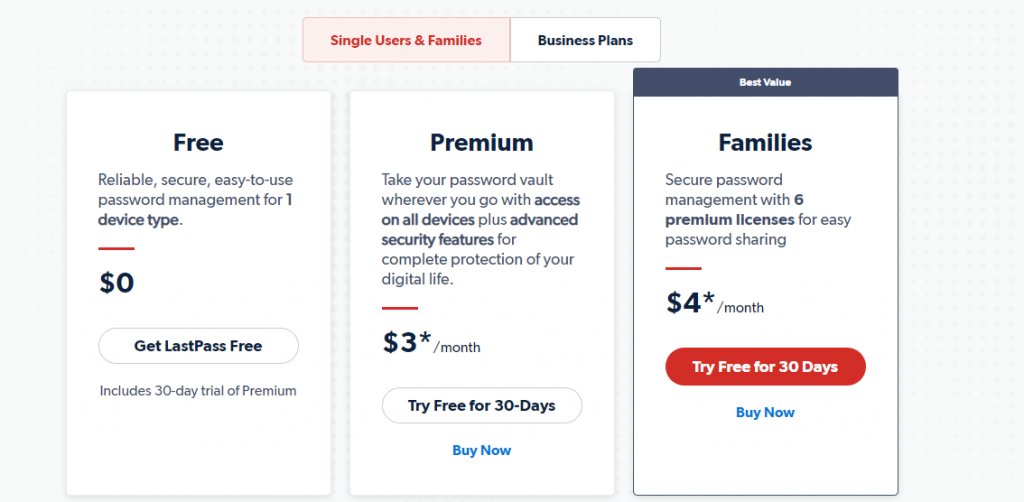 Business Plans
All the subscription packs in the business plan offer 14 days free trial after installing the app and logging in for the first time.
MFA – $3/user/month with multi-factor authentication support for the entire business.
Teams – $4/user/month, requires a minimum purchase of 50 accounts.
Enterprise – $6/user/month, unlimited users with a single username and password.
Identity – $8/user/month, with single sign-in, multi-factor authentication and enterprise-level password management.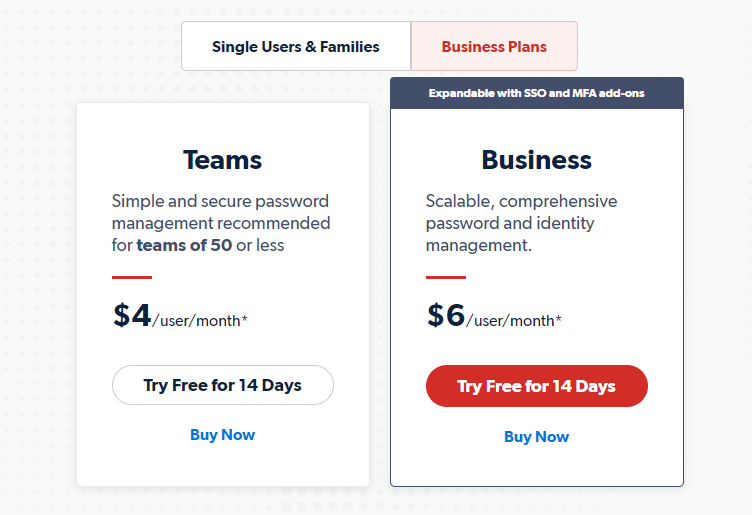 Conclusion
In the above article, we see the differences between the LastPass premium vs free versions. In our opinion, the free version will mostly be suitable for all people because most of the users prefer to use password managers on iPhone, Android & PC just for storing the passwords. The premium version is recommended only if you are a multi-device user as you cannot use multiple devices simultaneously. Do you have any questions related to the above article? Kindly leave them in the comment section below.
Follow Techowns' Facebook and Twitter pages to read our comparison tutorials instantly.