Nintendo Switch is one of the most popular handheld gaming consoles which allows you to play a number of exclusive games. If Nintendo Switch gets a system update, you need to update it to get new features and gaming options. In this guide let us see in brief on how to update Nintendo Switch. The same process suits for all the versions of the switch including Nintendo Switch 2, pro, and lite.
You can enjoy HD gaming on your TV by connecting Nintendo Switch to TV's HDMI port. It allows multiplayer gaming and you can link up to eight Nintendo Switch and Nintendo Switch Lite to play multiplayer games anywhere you want. It even supports online games to play on a big screen. Nintendo Switch contains more than 2000 games to play and it is updated with a new game every week.
Apart from gaming it even supports some streaming apps like Netflix on Nintendo Switch to watch movies, TV shows and a huge number of media contents on the big screen over the internet.
How to Update Nintendo Switch
Sometimes the Nintendo Switch will fail to automatically download the system update even if it is connected to the internet. You should follow the below steps to update the Nintendo Switch manually.
Step 1: Open Nintendo Switch and connect it to the internet.
Step 2: Select System Settings icon on the home screen.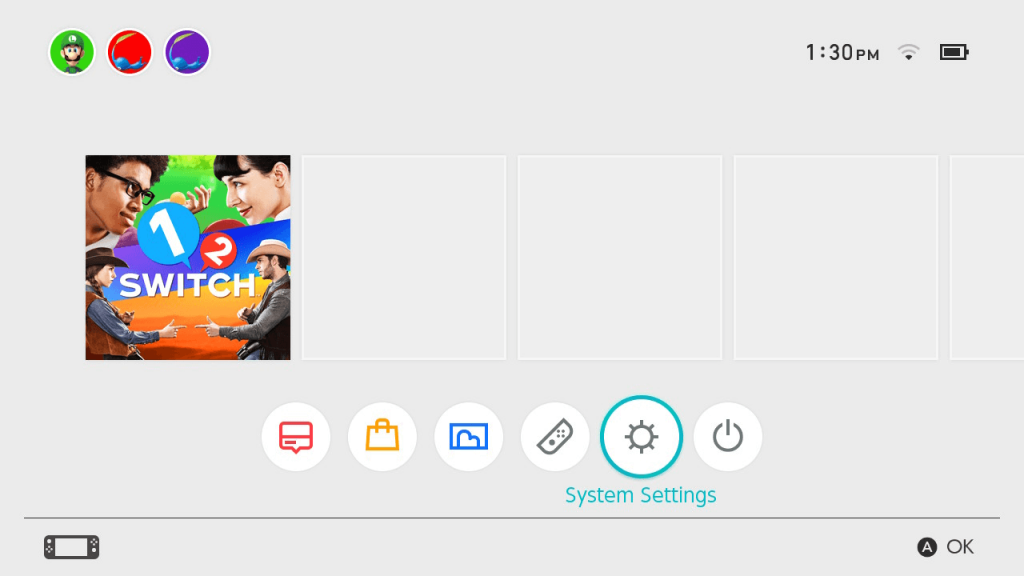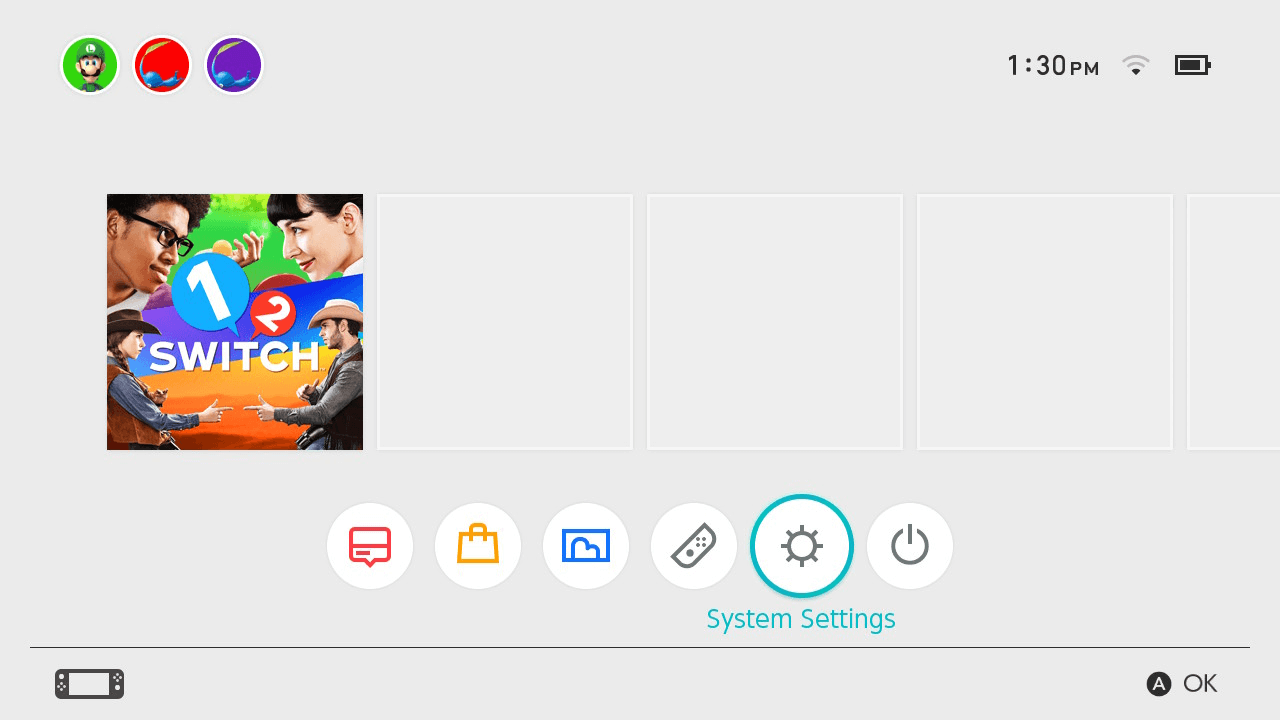 Step 3: Scroll down the system settings menu options and select System option.
Step 4: Here select System Update.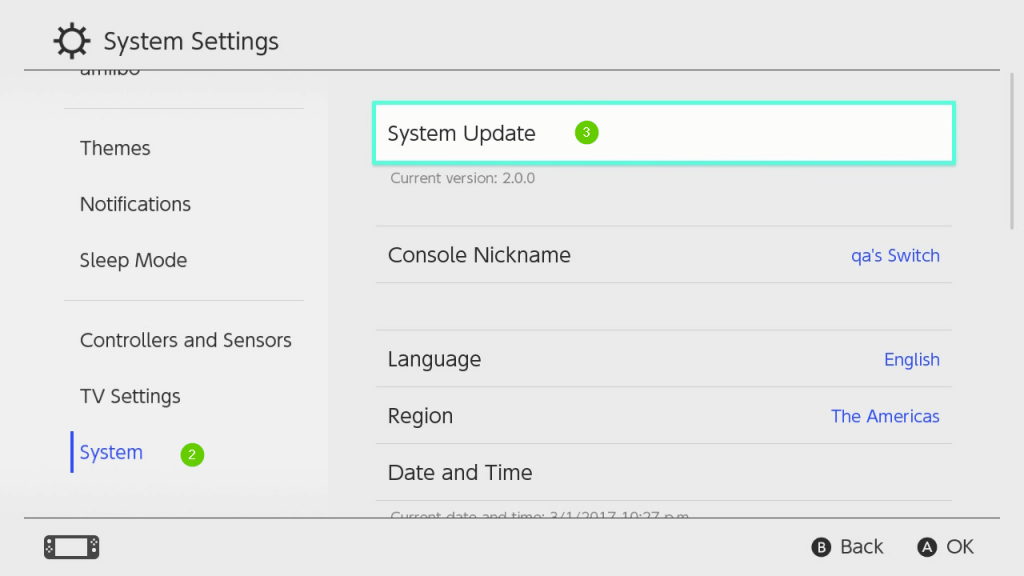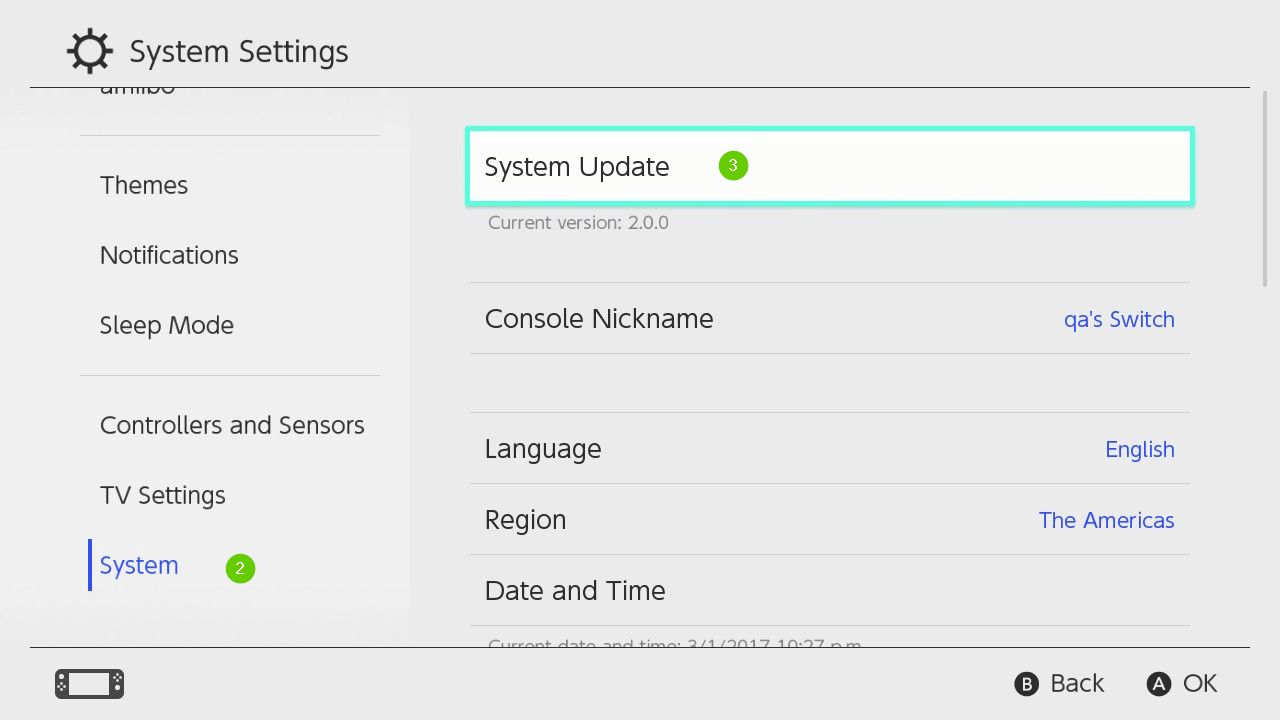 Step 5: Click OK from the pop-up, it will start the system update process only if there an update available.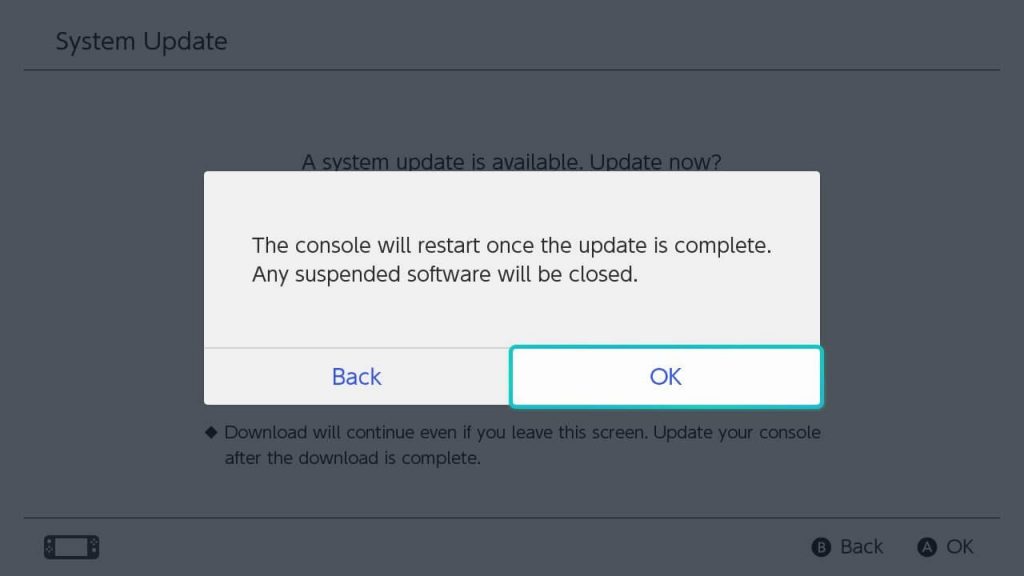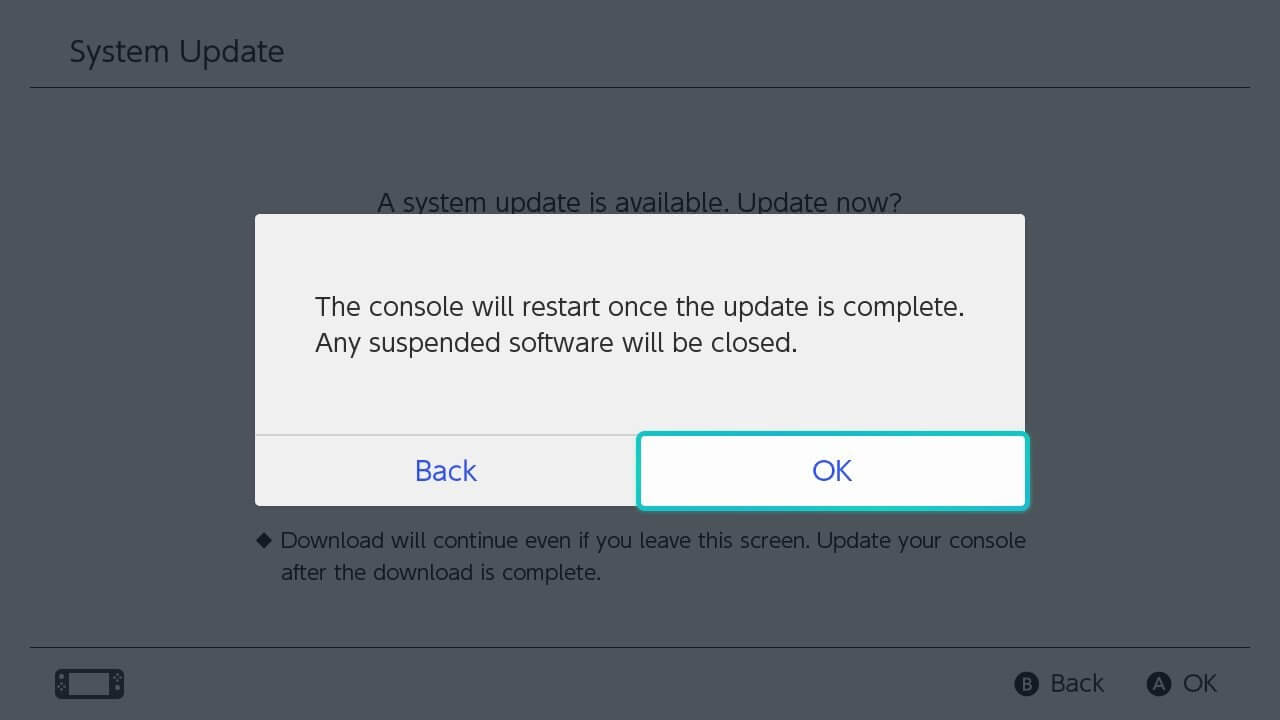 The device will restart when the system update is successfully done.
To Conclude
Nintendo Switch is a handheld or portable gaming console that supports various HD games. All your recently used gaming apps are shown on the home screen for instant access. You can play clear 3D games with Nintendo Switch which gives better gaming experience.
Update Nintendo switch to the latest version to improve the functionality and get easier and user-friendly gaming experience. You must be connected to the internet for updating your switch and having said that you cannot update the switch offline.
Which is your favourite game on the Nintendo Switch? Leave it in the comments below. Follow us on Twitter and Facebook for more updates.
Was this article helpful?